A powerful low pressure system in the Pacific is getting a kick from the jet stream and moving on shore, creating an unsettled weekend for California and the Southwest. Rain and snow chances continue on and off through Sunday. In terms of rain and snowfall we expect a widespread 1-3" of rain for the lower elevations and up to 12" of snow for the Sierra Nevada, with the highest peaks picking up over a foot!
Rain and snow could be heavy at times throughout the weekend. A separate plume of moisture coming from the Gulf of California will impact Arizona and New Mexico, bringing an inch or so of much-needed rain to those states.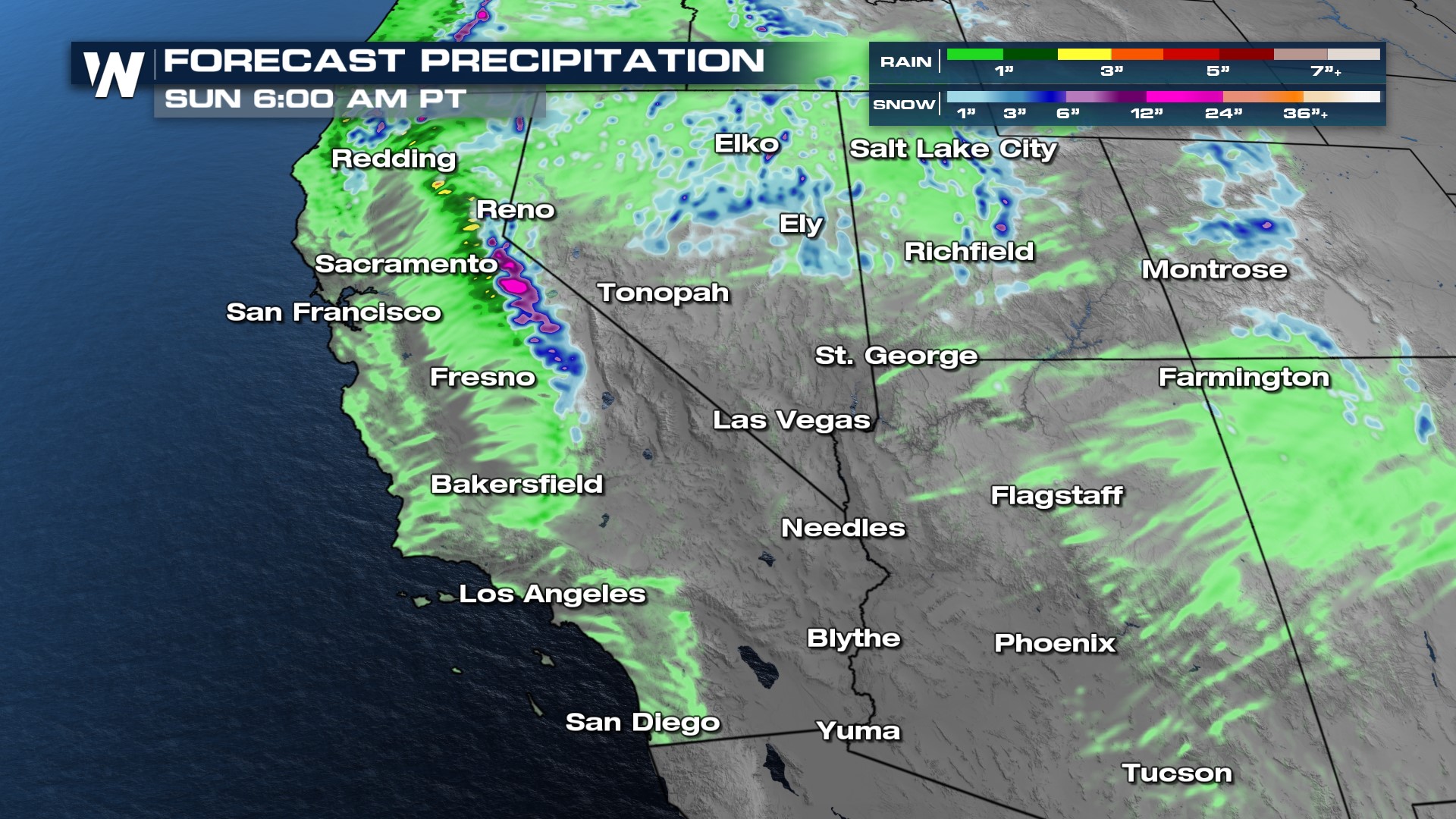 I-5 and I-80 in California will be impacted by this system this weekend, along with high mountain passes in the Sierra. If you're planning on traveling, expect some slowdowns from weather and additional traffic on the roads.
It will also be quite gusty around the Santa Anas and San Gabriel mountains around L.A. Wind alerts are in effect for the region for the entire weekend.
Winds will be strongest in California on Saturday, before increasing across the Great Basin on Sunday. Santa Ana winds could briefly develop on Monday and Tuesday in Southern California.