A quick moving low pressure system out of the north-central Plains will bring a burst of 1-3 inches of snow from Southern Illinois, through the Ohio River Valley, and towards West Virginia tonight.  Because of the speed of this low we are not looking at a foot of snow or anything on the extreme side, but this forecast could bring travel impacts to the region. Here is the very latest.
Radar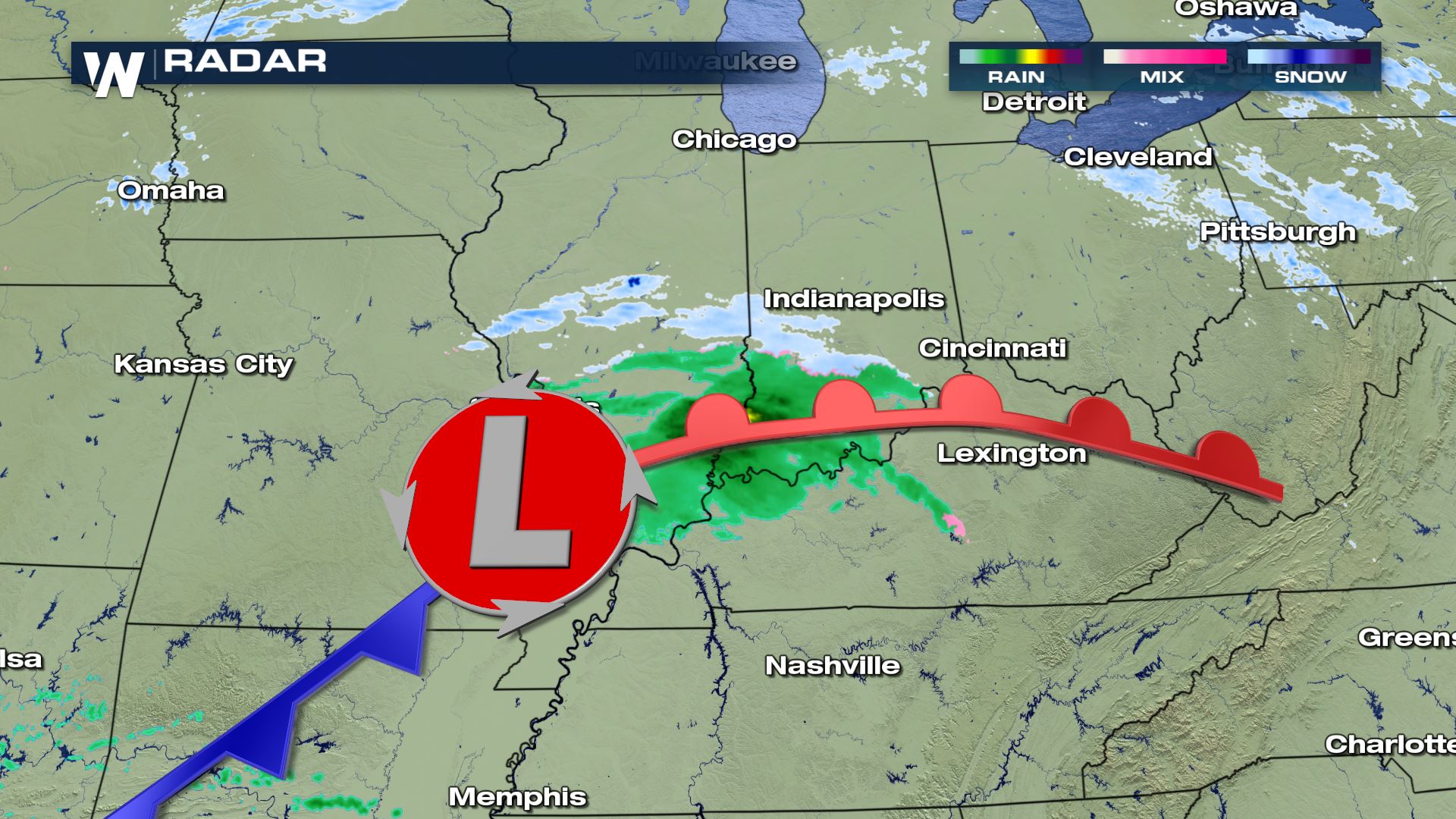 The location of the system at the time of this updated was over Southern Illinois.
Winter Alerts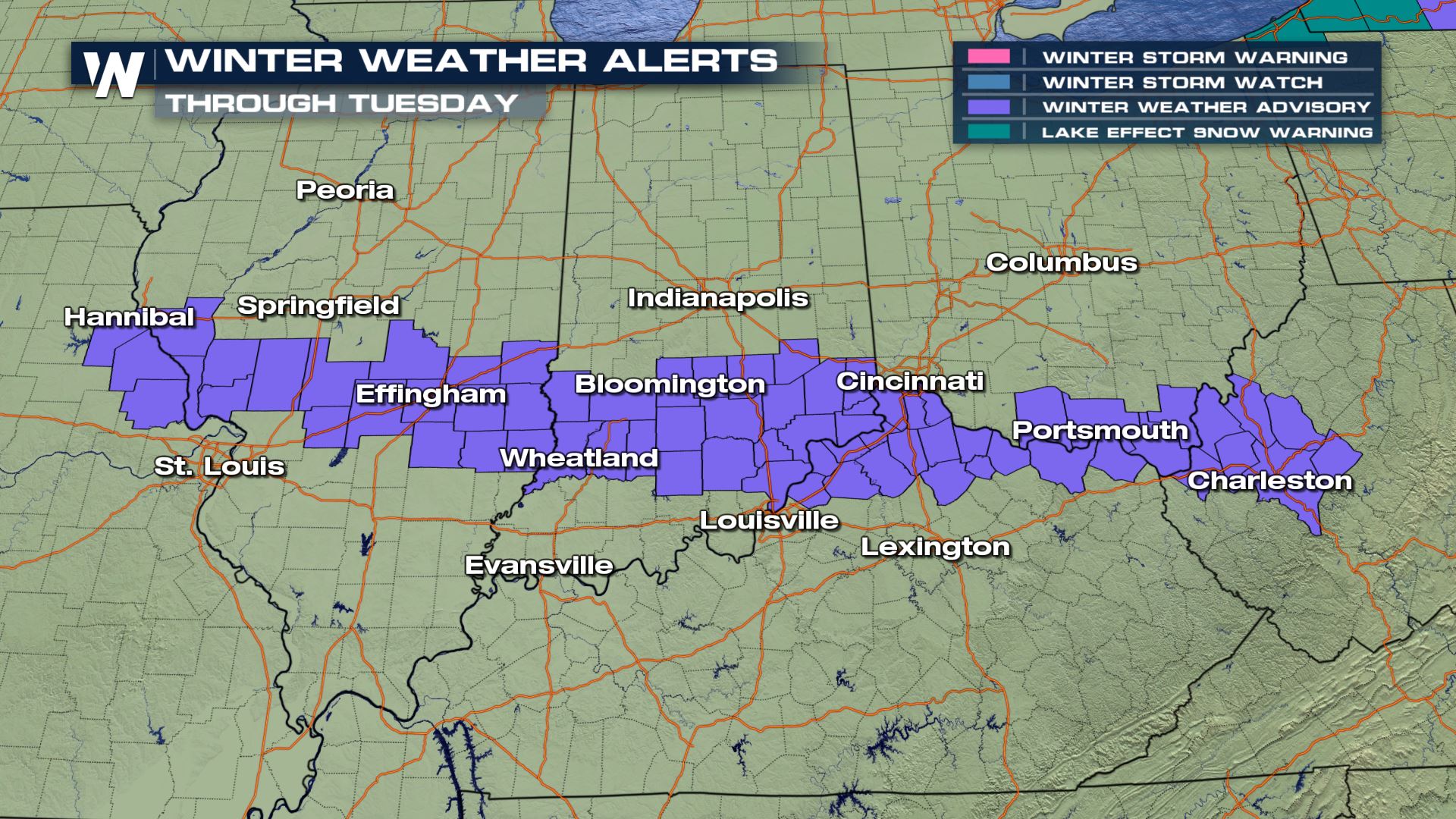 Winter weather advisories are in place through Monday night from eastern Missouri though southern Indiana.  This advisory is for 1-3 inches of snow and travel hazards.
Forecast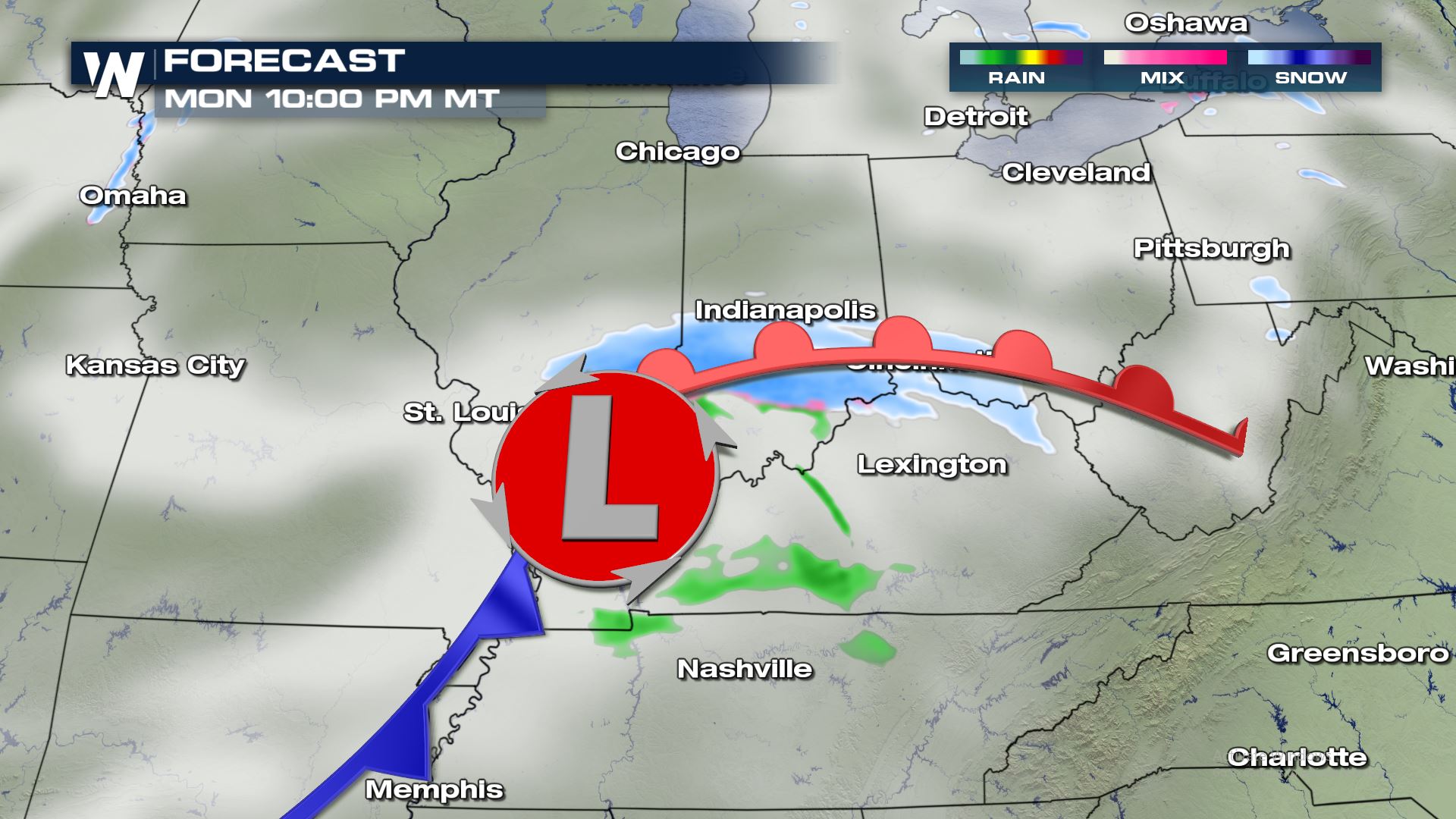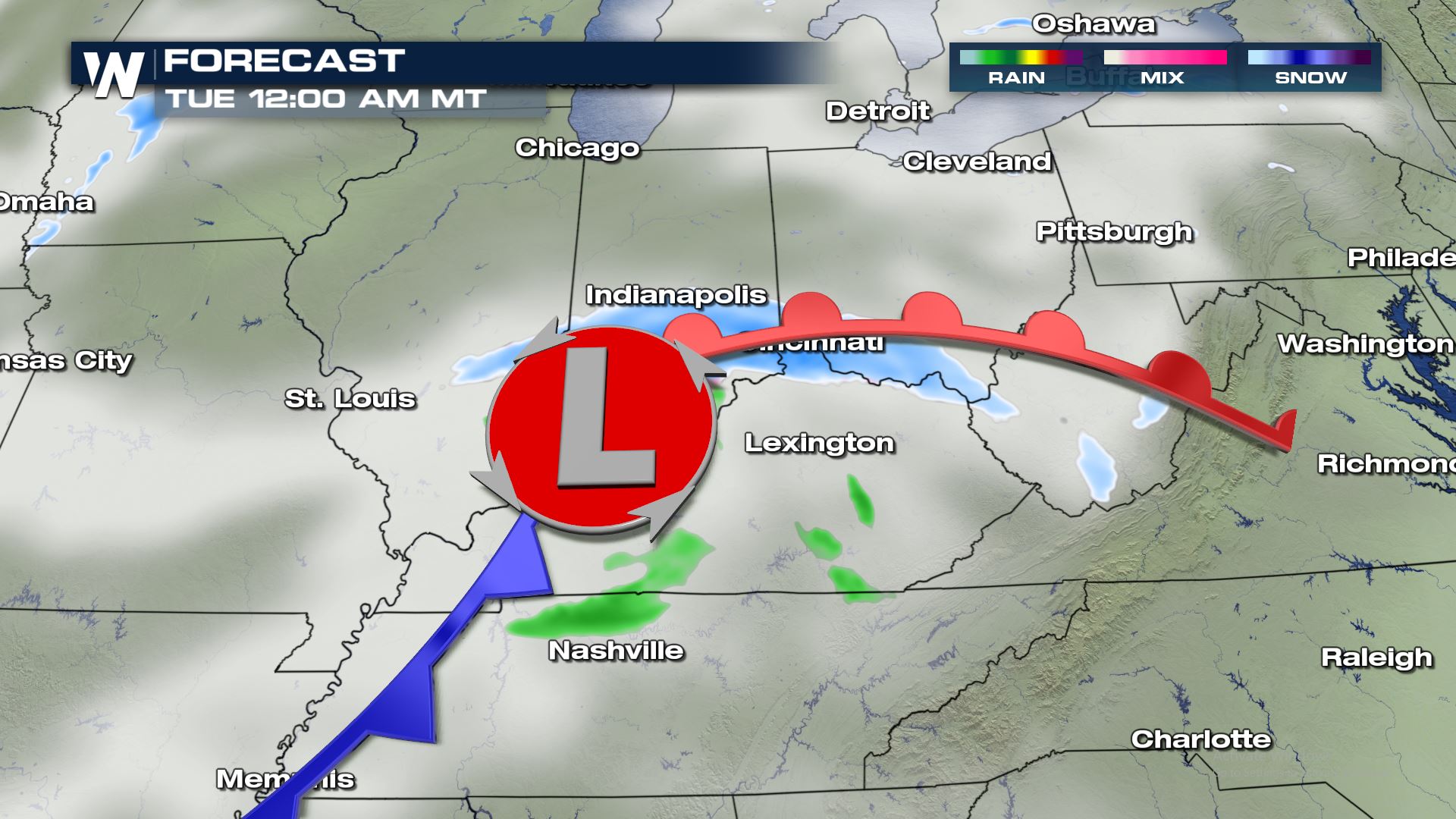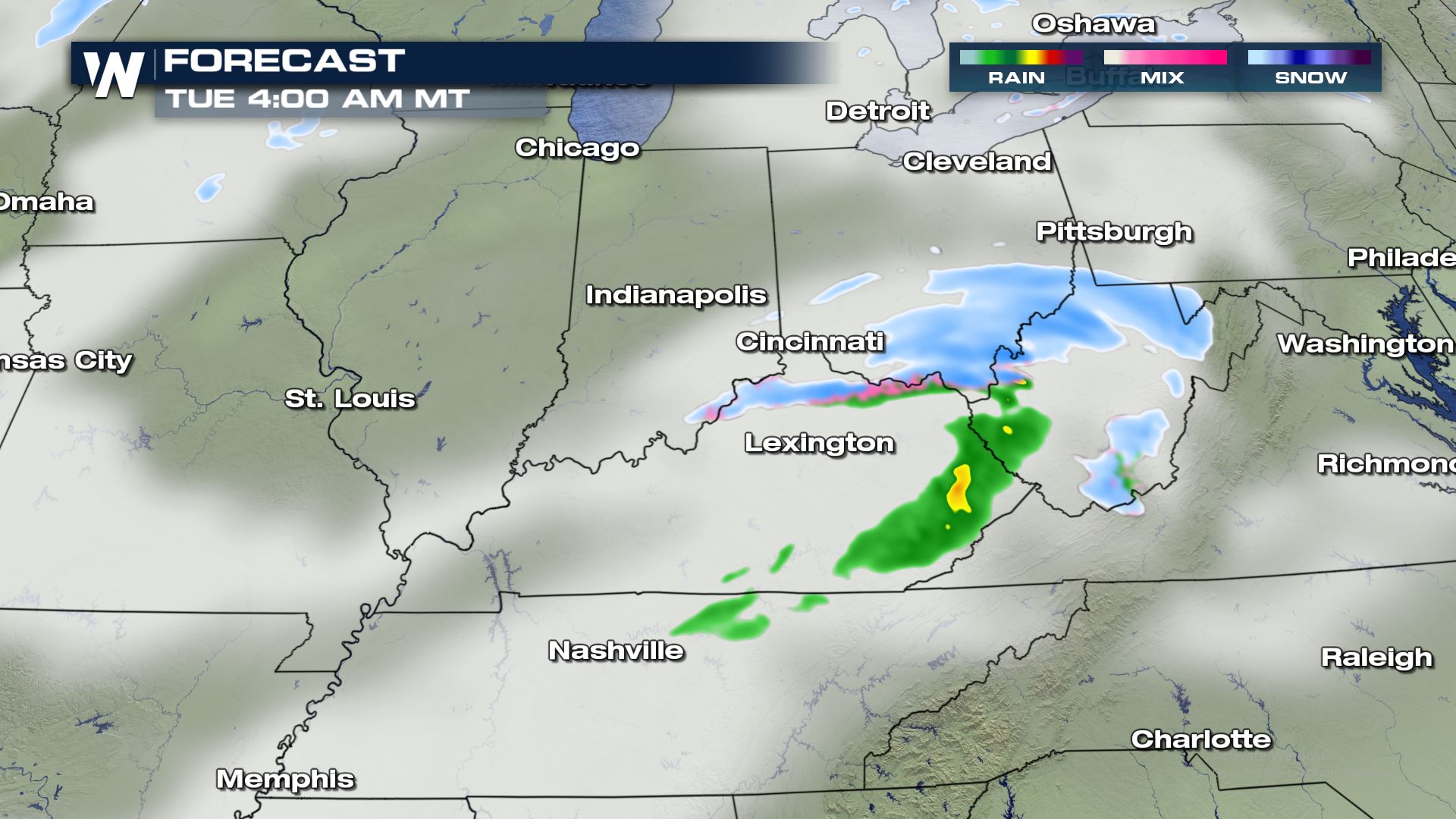 The timing with this forecast is showing the snow lasting through the evening and the overnight hours. The track of this low will be important because any fluctuation in the track of this low means the snowfall could happen in a different area.
Accumulation Forecast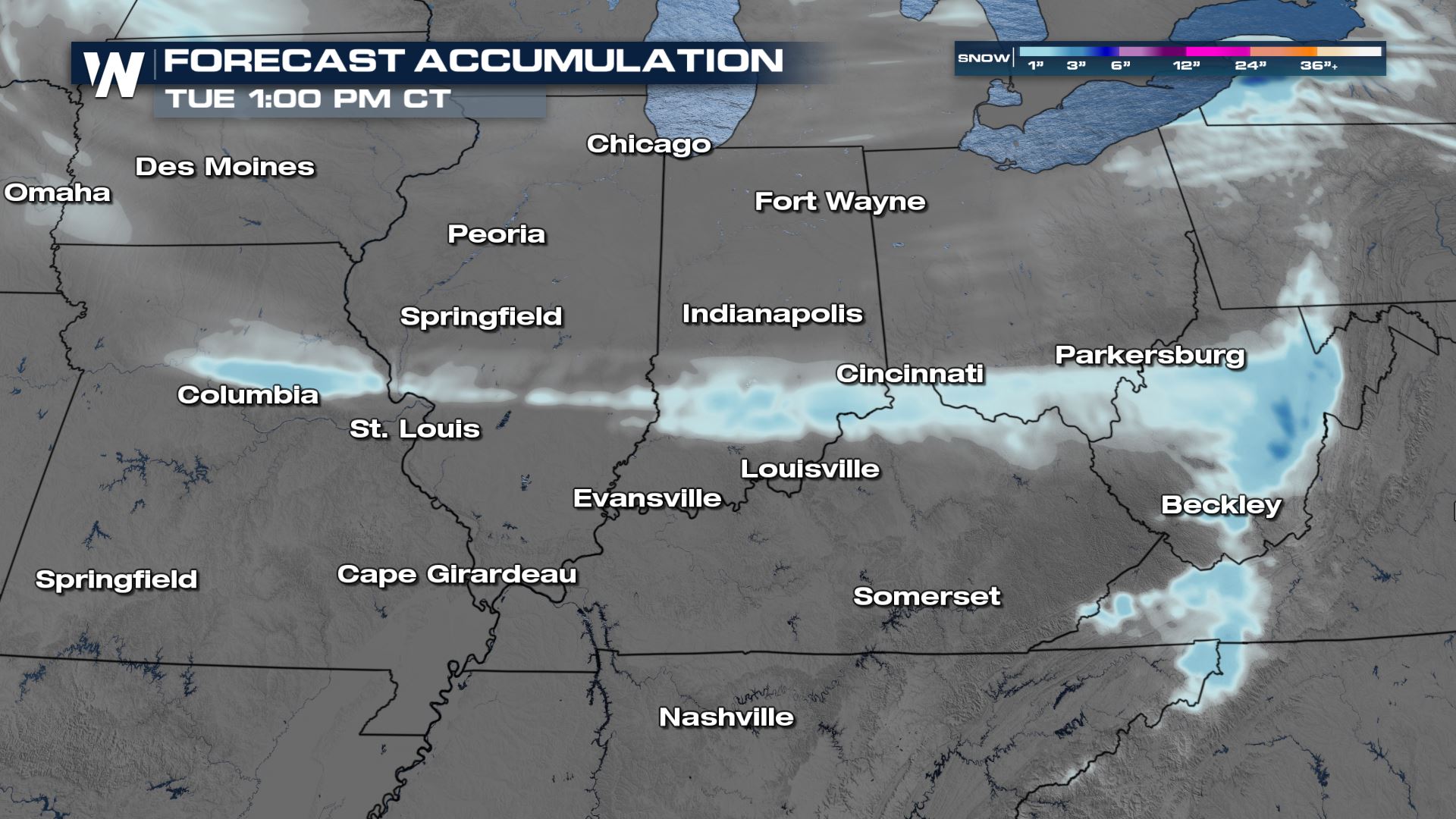 Snowfall totals will likely be in the 1-3 inch range in a narrow band from Missouri to Ohio and West Virginia. We will be tracking this snow all day on VIPIR Radar. Tune in for free anytime on these streaming outlets------>
How to stream WeatherNation