Happy Father's Day weekend! We have you covered here at WeatherNation in terms of what conditions to expect. The June weather we usually receive will be par for the course this weekend. If you want region-specific weather for your location, just scroll down a bit until you see your area.
NATIONAL OUTLOOK
On Saturday across the Lower 48, many areas experienced seasonably warm temperatures along with scattered thunderstorms, some severe. Here were the highs around the U.S. on Saturday.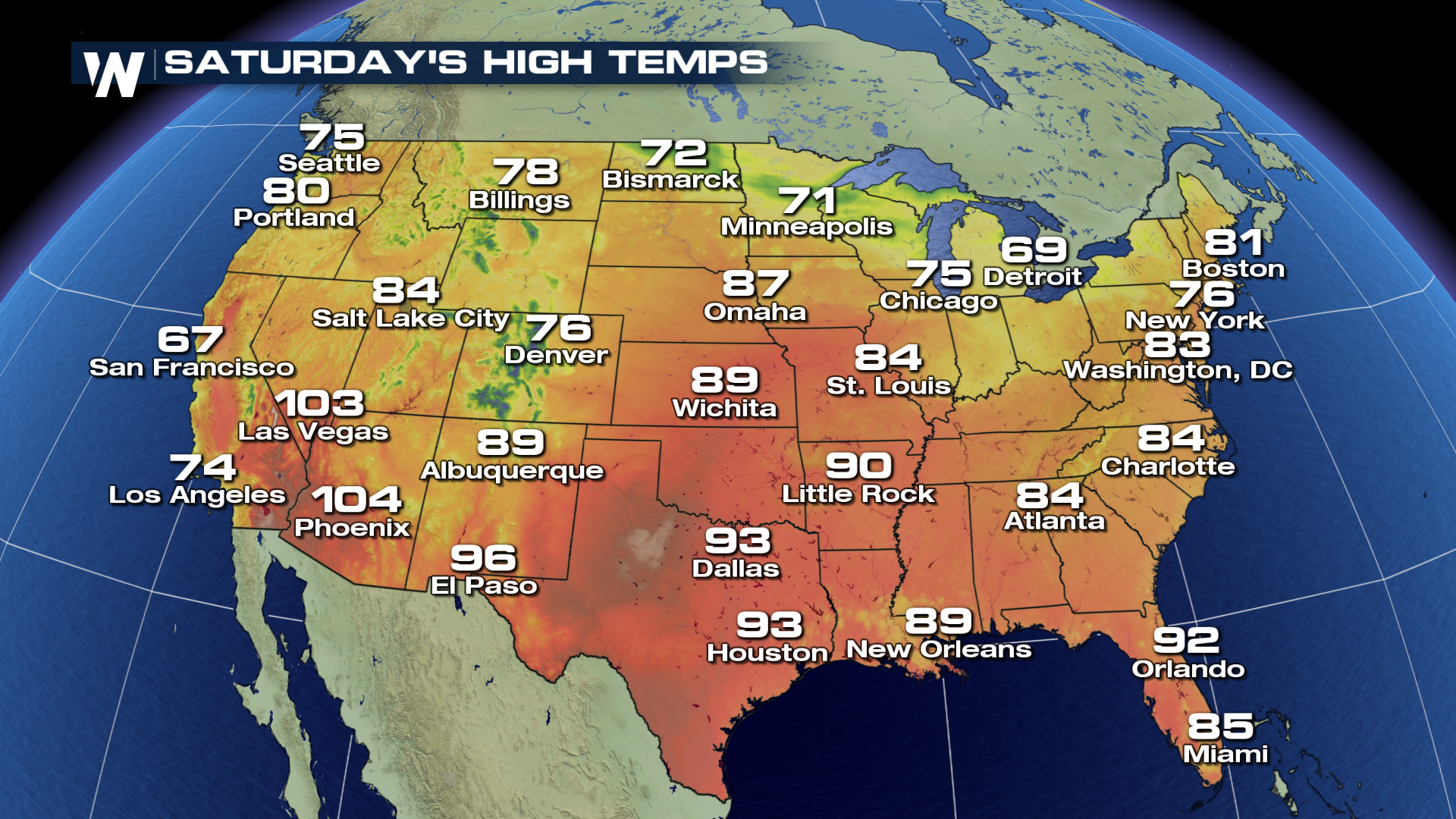 On Sunday, Father's Day, it will be coolest across the northern tier of the United States and quite warm along the immediate southern tier of the U.S. In between, showers and thunderstorms will be likely from parts of Pennsylvania west-southwestward to Oklahoma. Once again, thunderstorms will be most likely during the afternoon and evening hours. This will leave our driest and coolest time of the day to the morning hours.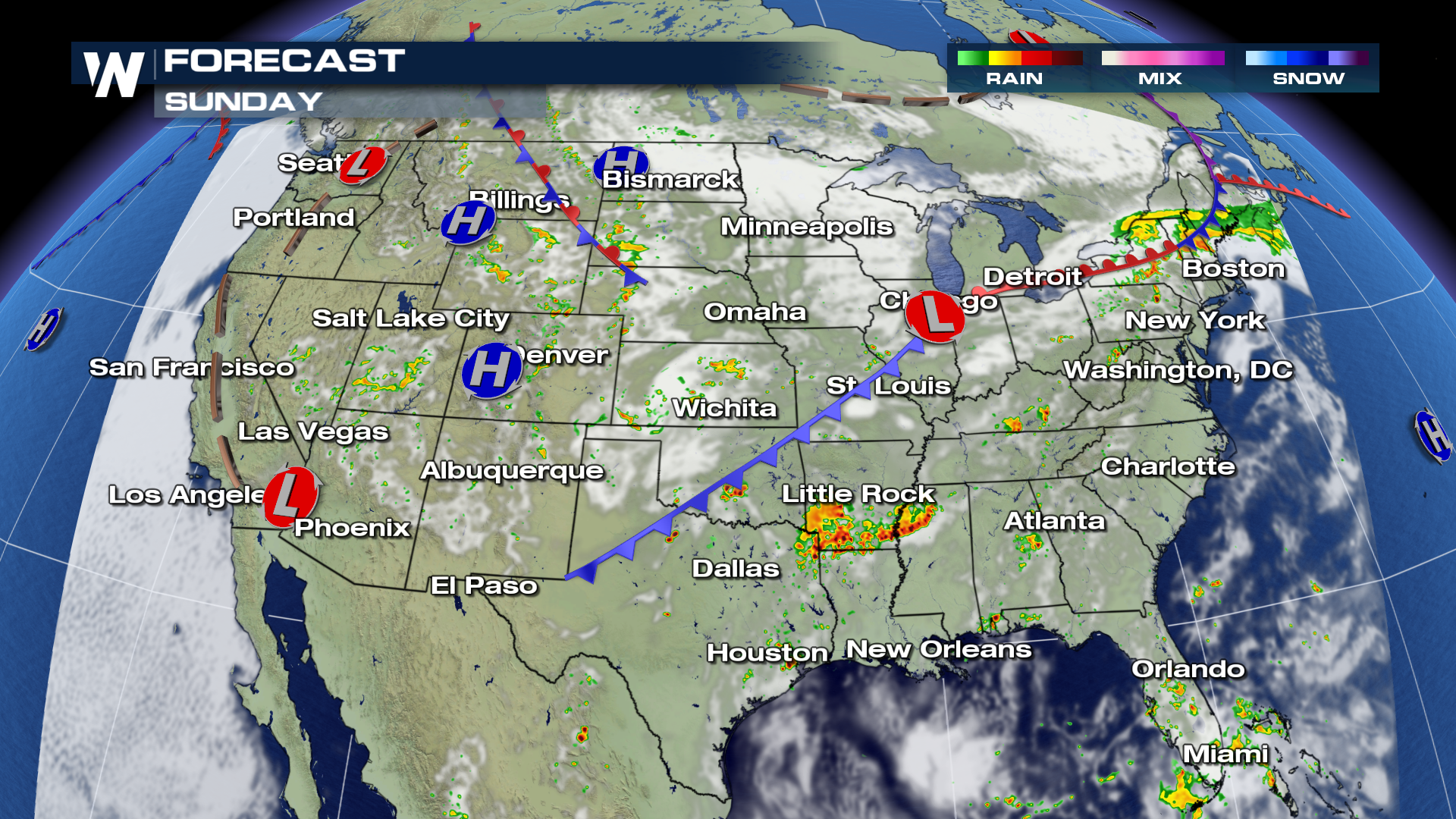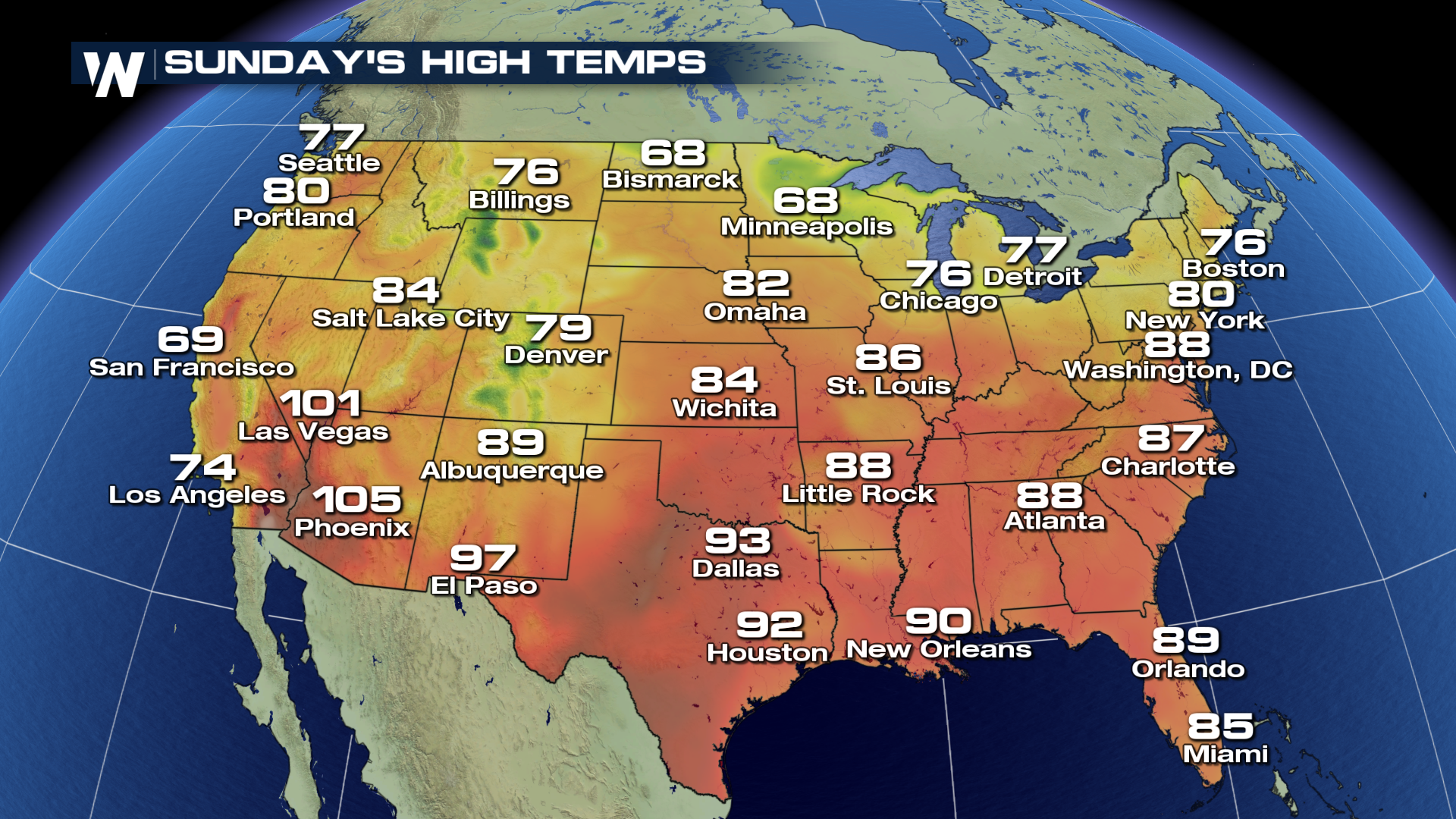 NORTHEAST
The nicer of the two days for the Northeast was Saturday. Unfortunately, it will be wetter in most areas on Father's Day Sunday. The good news is that the risk of rain is not a guarantee for any given location because the nature of the rain will be in the form of passing thunderstorms. Expect temperatures to warm into the 80's on Sunday.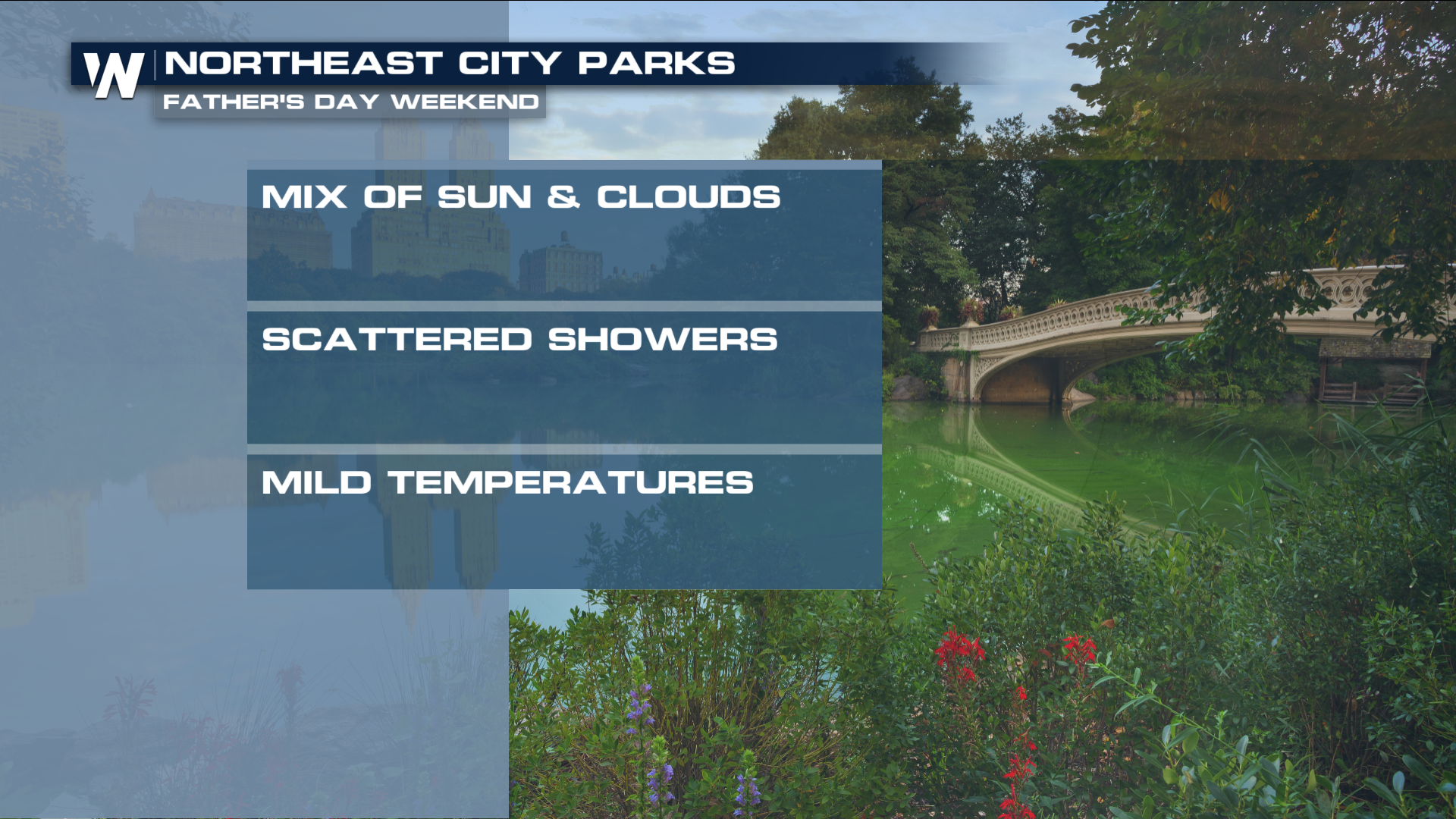 GREAT LAKES REGION
Across the Great Lakes region, it will be quite cool for mid-June. Temperatures will fall into the 40's at night and hold in the 60's for daytime highs. It will be mainly dry, however scattered thunderstorms will be more likely as you approach Ohio, Indiana, Illinois and Iowa. Some storms may be strong through the afternoon hours.
[
Related Article: Going Boating with Dad? How to Stay Safe While Boating
]
SOUTHERN U.S.
Many of our beach cities across the South and Southeast will have superb weather for Father's Day weekend! An exception to this will be the South Florida region where scattered showers will be likely. Temperatures will be seasonably warm, rising to 85-92 degrees and low temperatures staying in the 70's. Inland, showers and thunderstorms will be very likely through portions of Oklahoma, Arkansas and northern Texas while there's a slight chance of storms through the Tennessee Valley Sunday.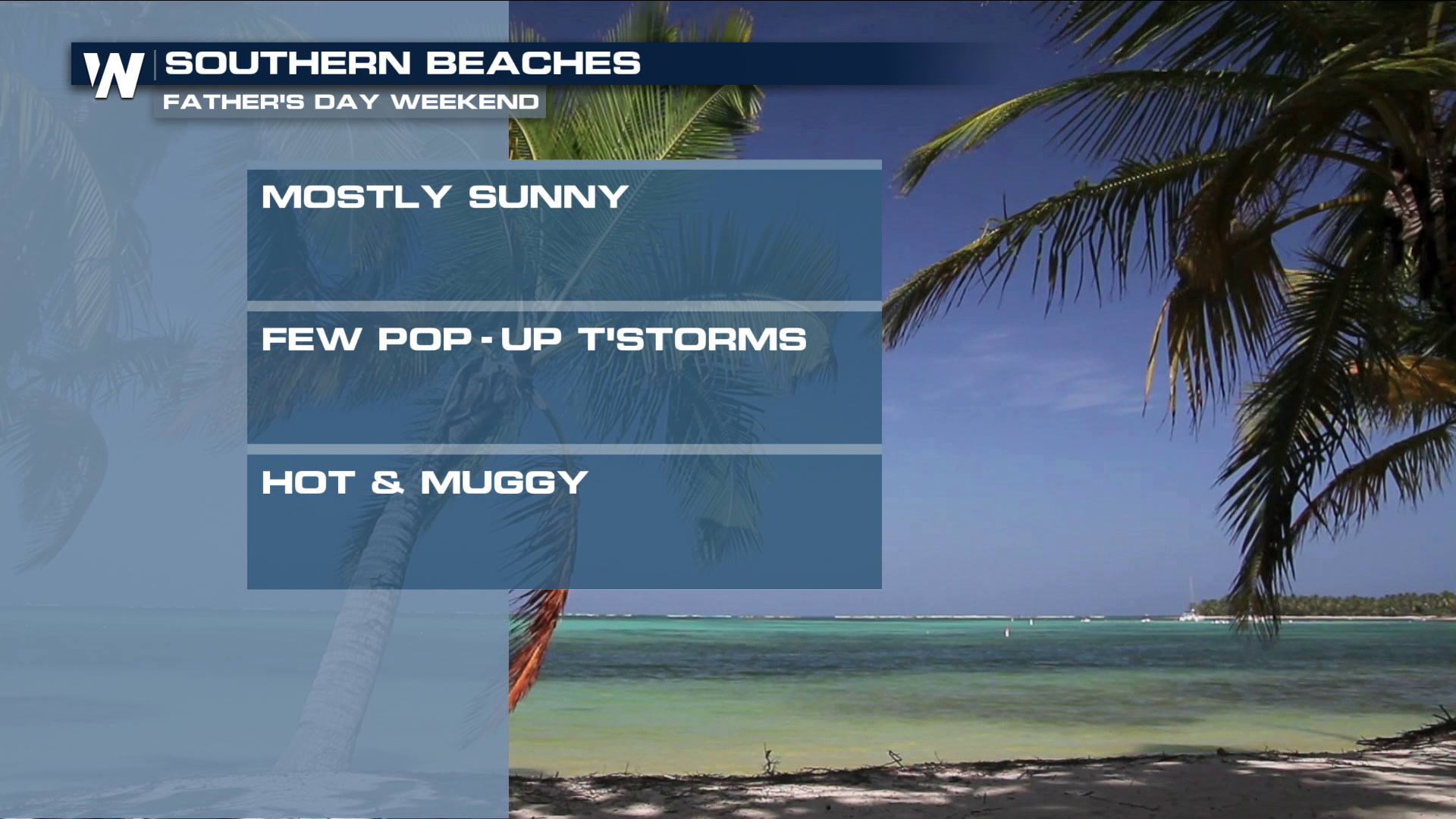 WESTERN U.S.
Last, but not least we have arrived in the western U.S. The weather will be quite nice in this area. The Pacific coastline will have fog through the morning hours along with cooler temperatures. Inland it will be quite warm with highs in the 80's and 90's. Afternoon thunderstorms are likely, but mainly across the higher Rocky Mountain region.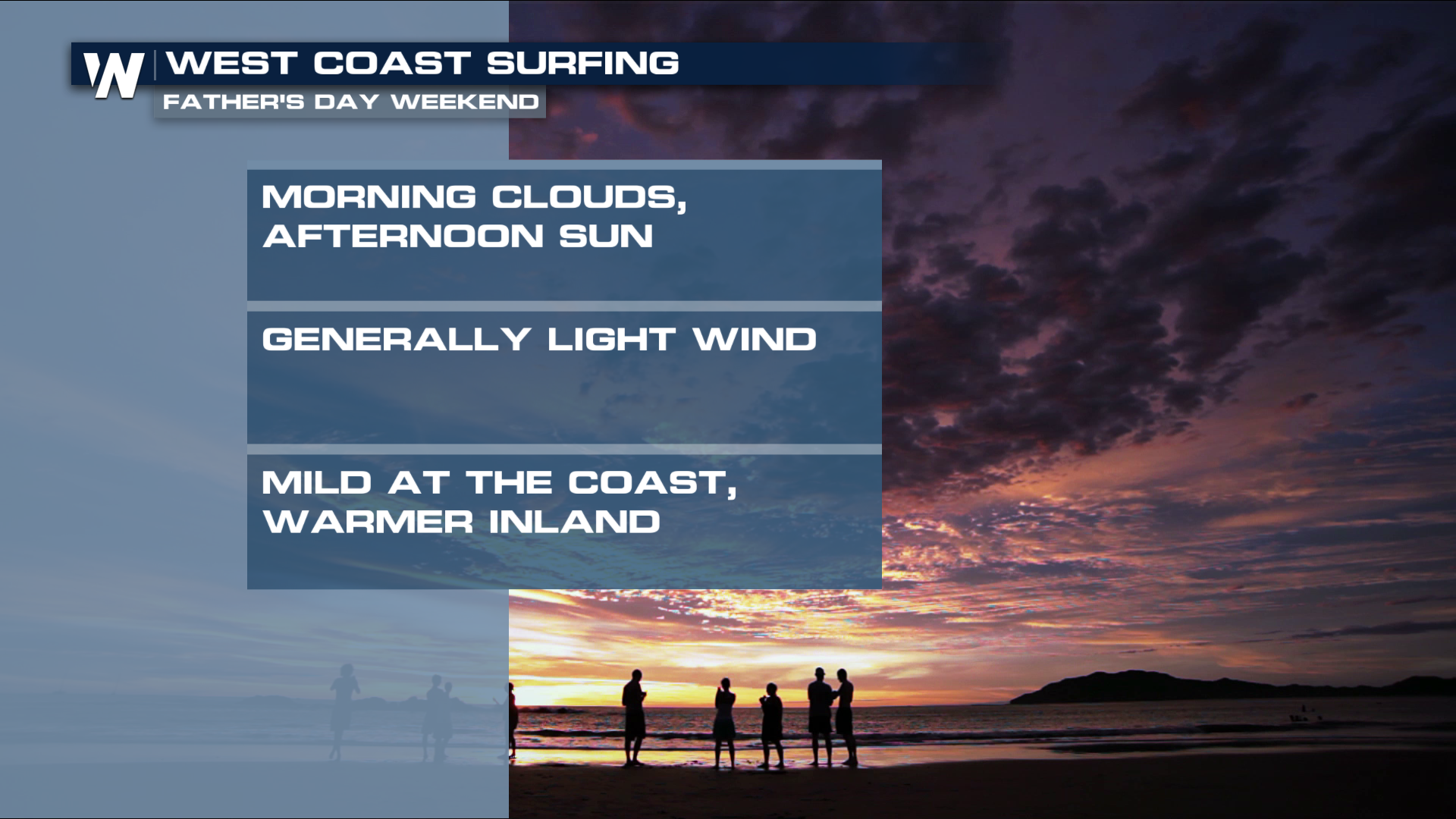 We certainly hope you enjoy your Father's Day weekend. If you want an update on the weather, catch us on all our WeatherNation platforms this weekend! We'll be providing 24/7 updates regarding our top weather stories and regional forecasts. For WeatherNation,
Meteorologist Steve Glazier