It's that time of year again to look up into the sky and see what we call a "supermoon" shining down over the next several days!  This is one you won't want to miss. What's nicknamed the "Supermoon" Flower Moon, will become full Thursday morning (May 7) at 6:45 a.m. EDT. It will also be the last of this round of supermoons for 2020. (Cover Photo Credit: Johnnie Nicholson)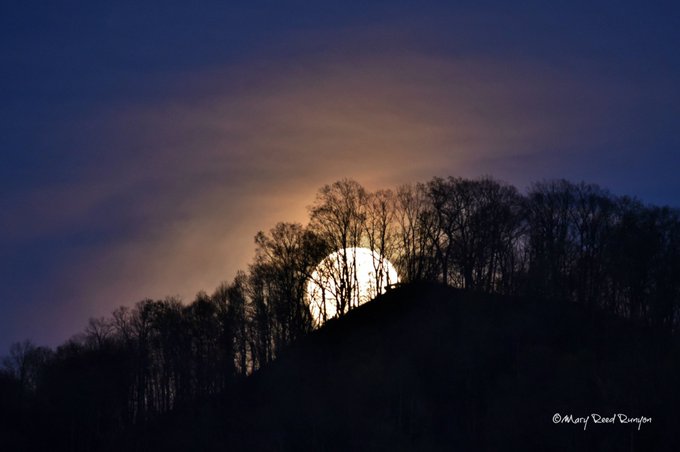 Credit: Mary Reed Runyon According to NASA, "the
term supermoon was coined by the astrologer Richard Nolle
in 1979 and refers to either a new or full Moon that occurs within 90% of perigee, its closest approach to Earth in a given orbit." We generally have three to four full supermoons that happen consecutively within a year, and Thursday's full moon will close out its 2020 series.
NASA: MORE INFO AND BEST TIMES TO VIEW THIS WEEK'S SUPERMOON
Here's a look at the forecast for both Wednesday night and Thursday night if you plan to check out this supermoon: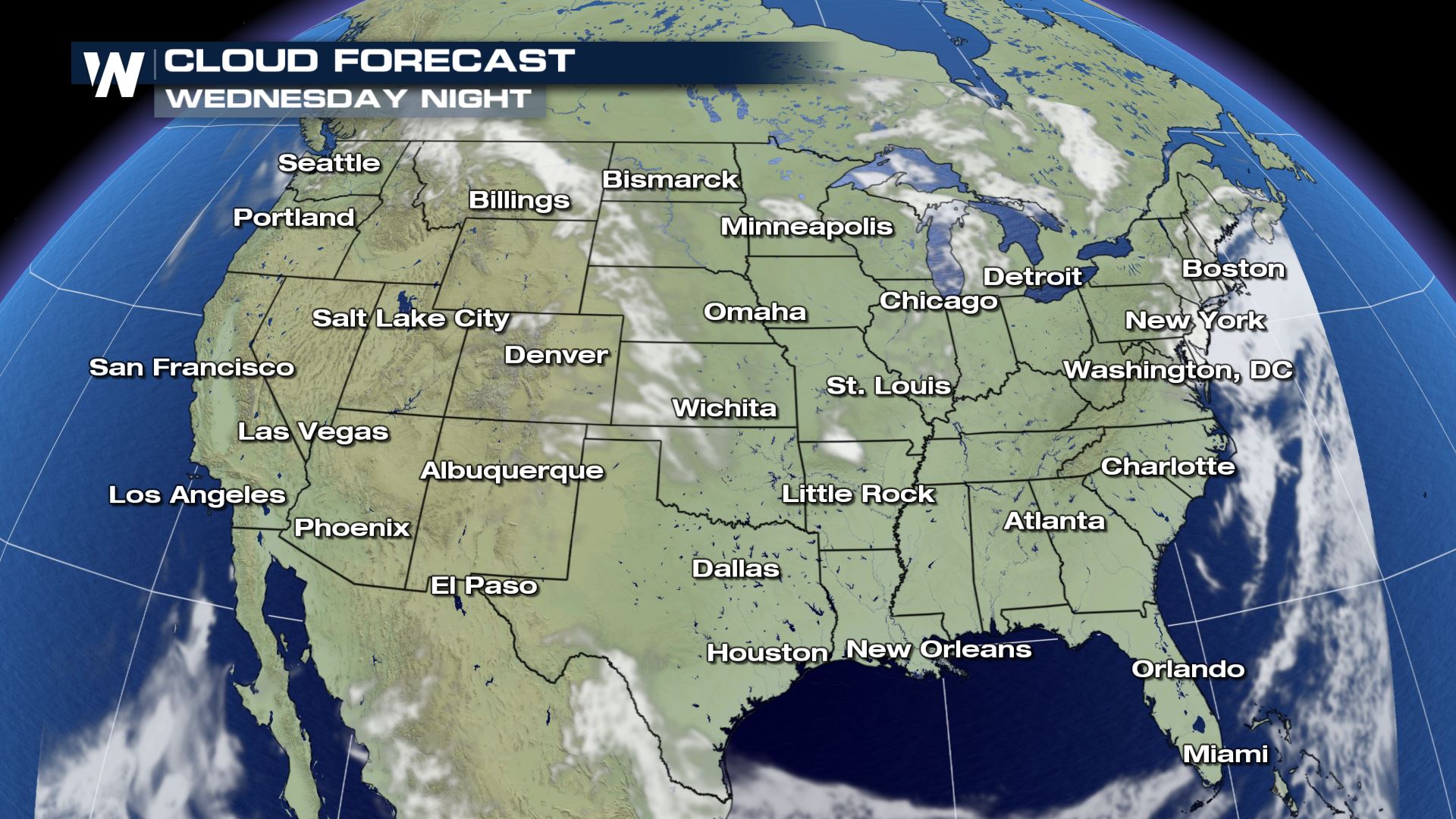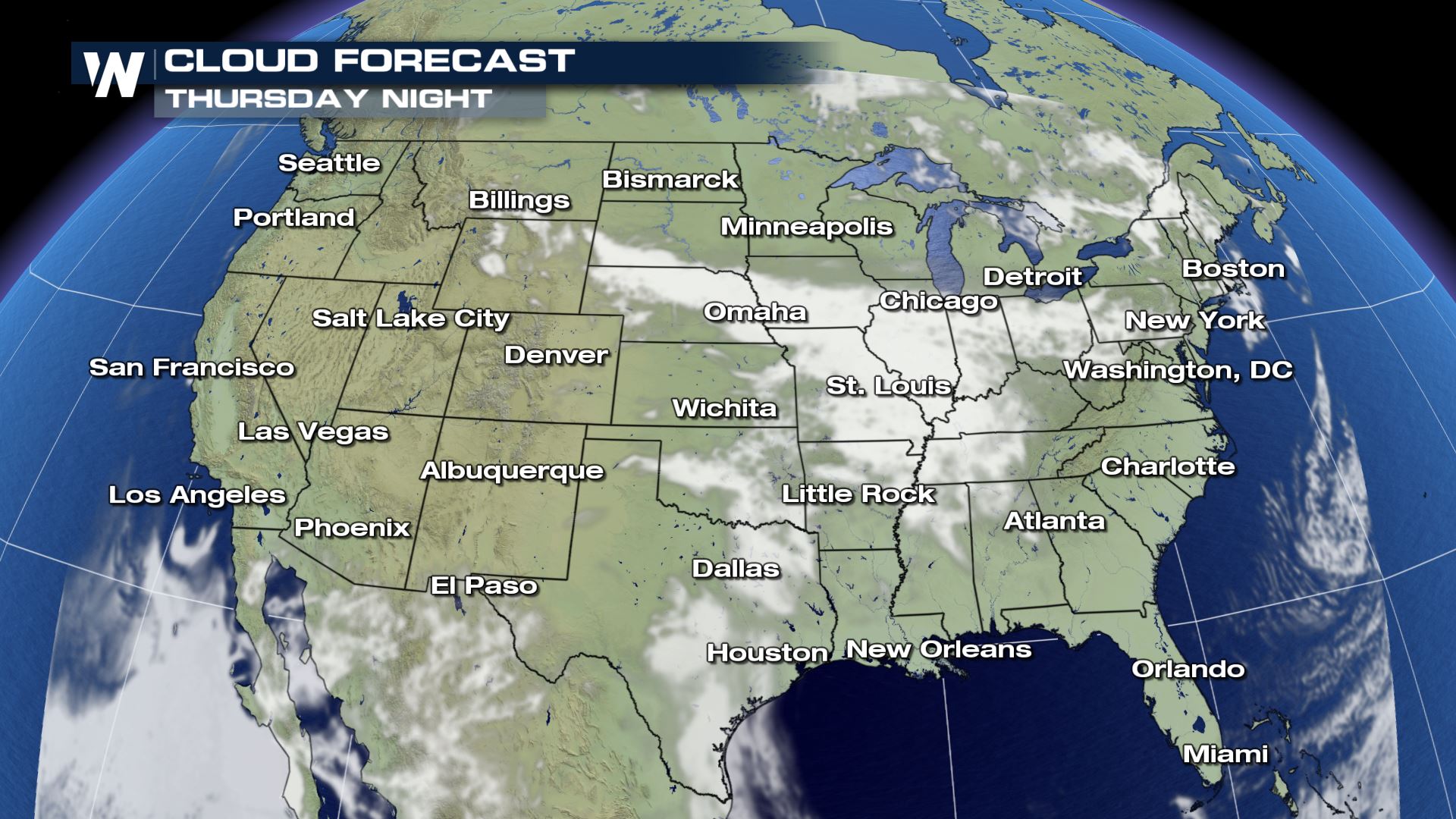 Hoping to capture a photo of this full moon? Here are some tips from a photographer on our team: What you need:  a camera and a tripod.  It's important for your camera to remain as steady as possible and a solid tripod will help you achieve that. Next -- a good lens: one with substantial zoom, 200mm or larger, is ideal! A normal lens makes the moon look tiny– take for example your smartphone.  We've all tried to capture the moon on there and it never quite showcases the moon in it's full glory! Also, did you know, by standing far from a large object like a city skyline or the horizon, you can make the moon look large in comparison by zooming in with your telephoto lens! The real trick of the moon shot comes from the lack of light in the environment. You will still be relying on the sun, but this time the sun will be reflecting off the moon instead of the direct light illuminating your scenery. Some other suggestions for our camera-savvy friends: ISO: Keep it low -- 200 is a great place to start. Going down from there is never a bad idea. Aperture (F): This is lens depending, but a good place to begin will be somewhere between f/11 and f/16. Shutter Speed: The goal is to aim for a longer exposure to make up for the lack of light. The longer exposure will make any camera movement show up as blurriness in the picture.  Your starting point can be around 1/60th of a second but could change as drastically as all the way to 1/250th of a second. Everything from light pollution to atmospheric dust will affect your exposure of the shot! There are endless variables that will affect your moon masterpiece, so try a few photos first, adjust your settings, and start over as needed.  But most importantly, don't forget to take the time to enjoy this rare event! Also, feel free to share your photos with us on social media @WeatherNation.