Hurricane watch
Tropical storm warning
Storm surge warning
Do you know the difference between these tropical alerts and what to do if one is issued for your home? Let's break down the different types of alerts during tropical systems. When a tropical storm or hurricane *watch* is issued, it means corresponding winds are possible within 48 hours. For a tropical storm that means sustained winds of 39 miles per hour or greater. For a hurricane that means 74 mph or greater are possible.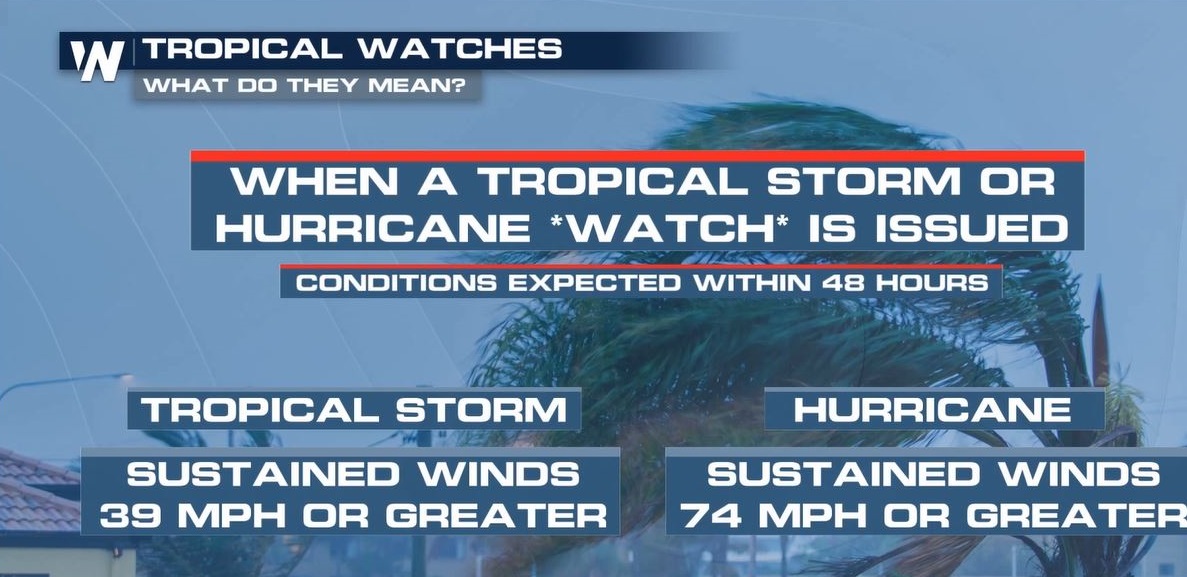 The rule of thumb when it comes to a *watch* is that's the time when you want to quickly finish preparations, such as putting up your storm shutters. It's also the time you want to head to your designated storm shelter, or plan to leave soon if evacuations are issued for your location.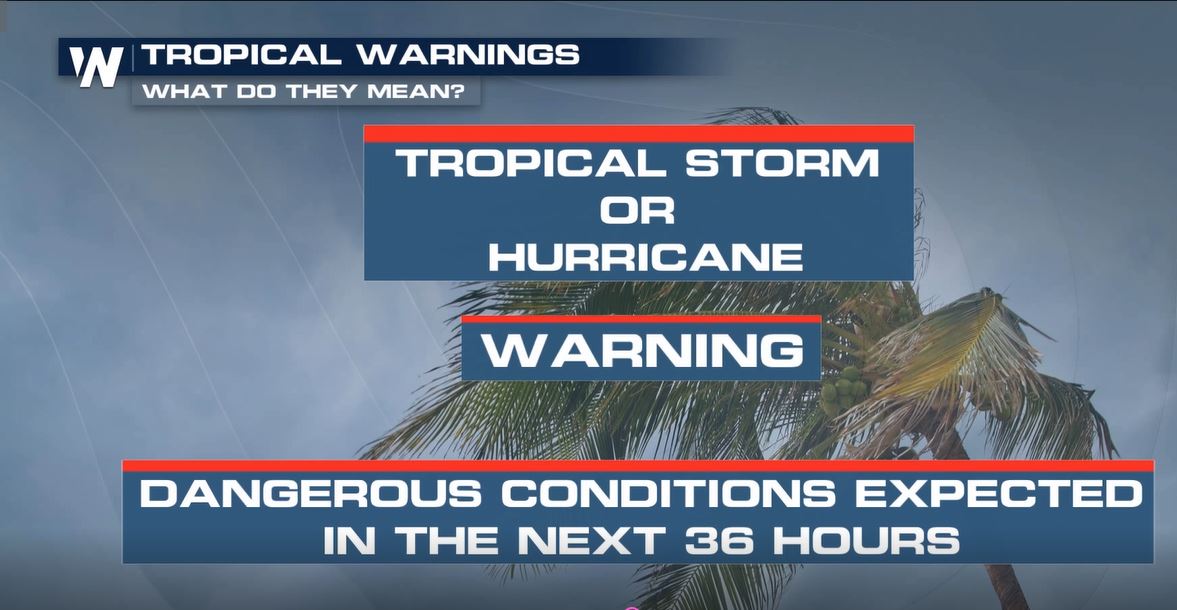 When a tropical storm or hurricane *warning* is issued, it means hazardous and potentially life-threatening weather conditions will begin in the next 36 hours. By this time, preparations must be finished. Quickly get to your designated safe place. Next, we have *storm surge* alerts.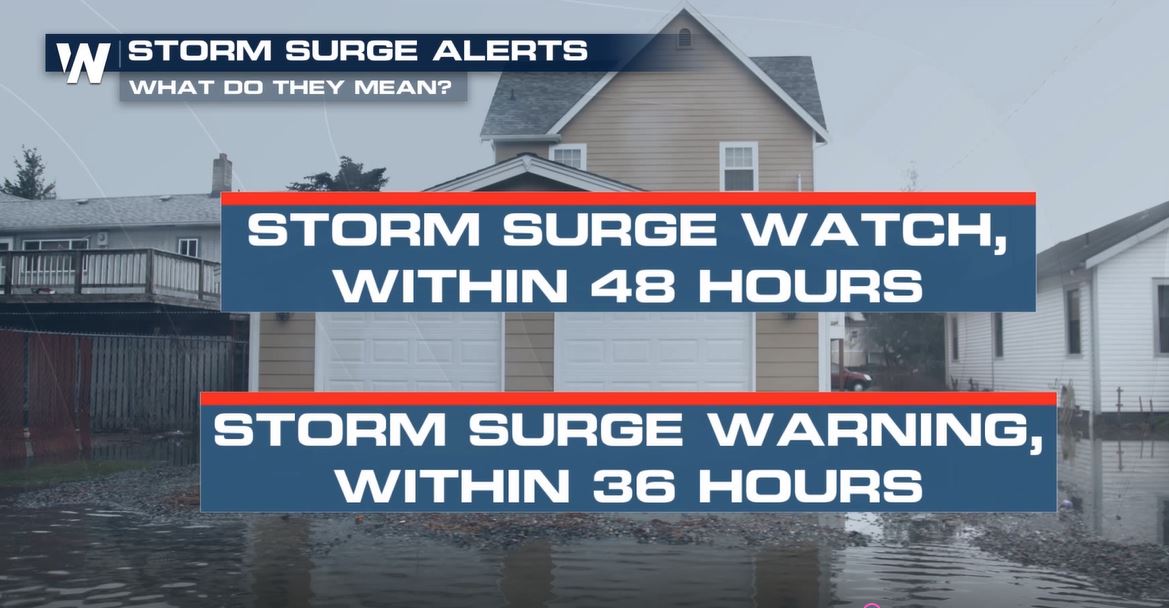 A storm surge *watch* means life-threatening inundation from rising coastal waters is possible within 48 hours. A warning? Within 36 hours. If you're in a storm surge warning, check the latest evacuation orders and get to higher ground if need be. Please note that these alerts can be issued before tropical systems have fully formed. Vice versa, alerts may be issued for storms that have lost their tropical characteristics but still produce dangerous conditions. WeatherNation's Hurricane Preparedness Week is Monday, May 25 to Sunday, May 31 where we will get you ready for the upcoming hurricane season. We will share tips on preparations, information to help you understand the forecast, and what to do before, during, and after a storm. Also, the National Hurricane Center will release its seasonal outlook on Thursday, May 21. Stay with us as we bring you these stories this season! To watch/listen to this story, see our video below: https://youtu.be/-5HbDeA53_U