Fire concerns continue today for central Florida as Red Flag Warnings have been issued.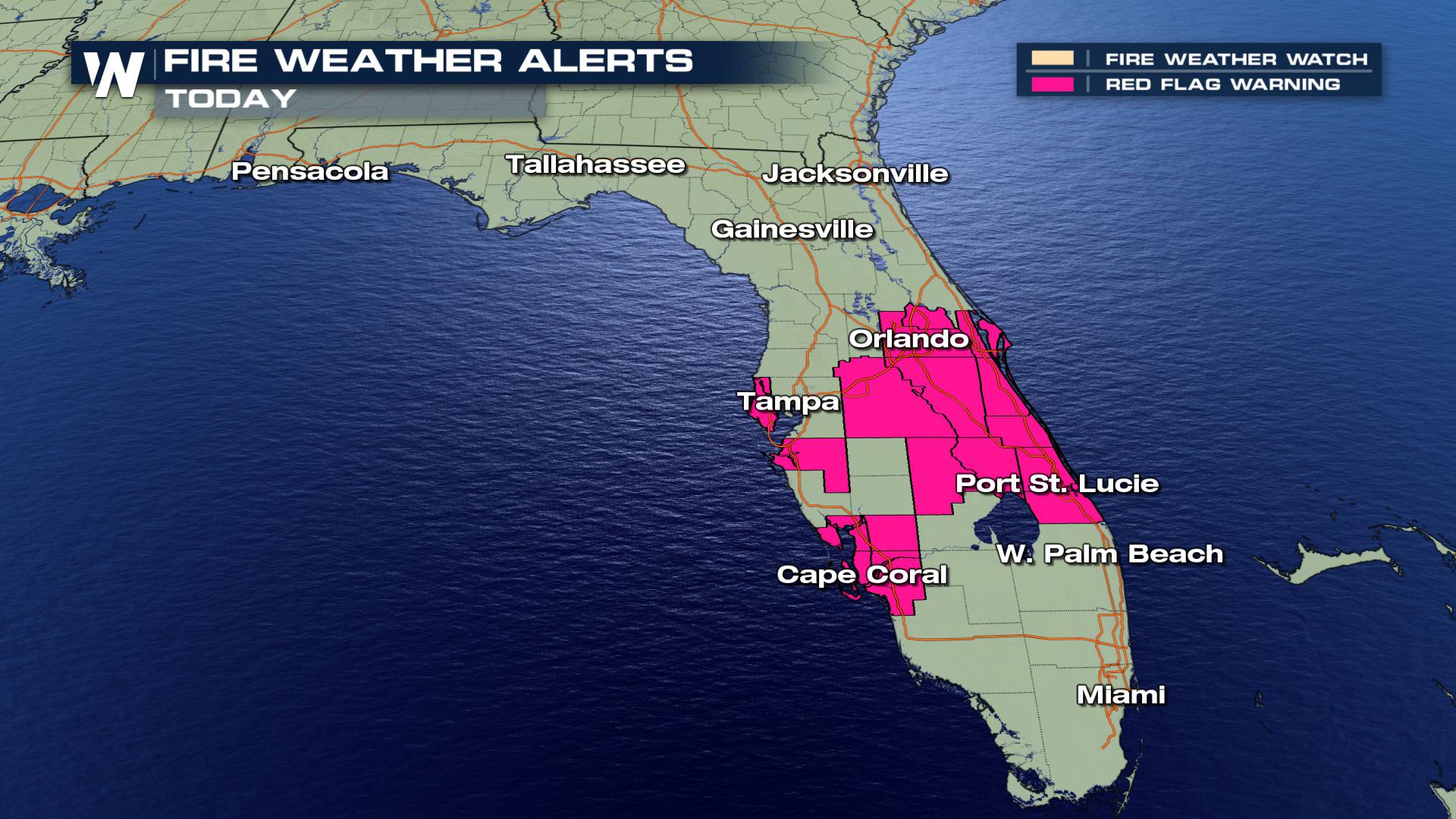 Red Flag Warnings have been issued across central Florida. Wild fires are a big threat today. The fire threat is mainly due to very dry air across this region of Florida. During the peak of the afternoon relative humidity is forecast to range between 15 and 25 %, with wind reaching 15 miles per hour. With these conditions, any fires that develop will very like spread quickly. Outdoor burning is not recommended in these areas. For WeatherNation, I am
Meteorologist Marcus Walter
.