[
The Alisal Fire from October 15th. Image from @SBCFireInfo on Twitter
]
Ongoing Fires
Several large fires are burning in California, following this season's Dixie, Caldor and Monument fires. Some of the newer fires have been in Central California and near the Sequoia National Forest.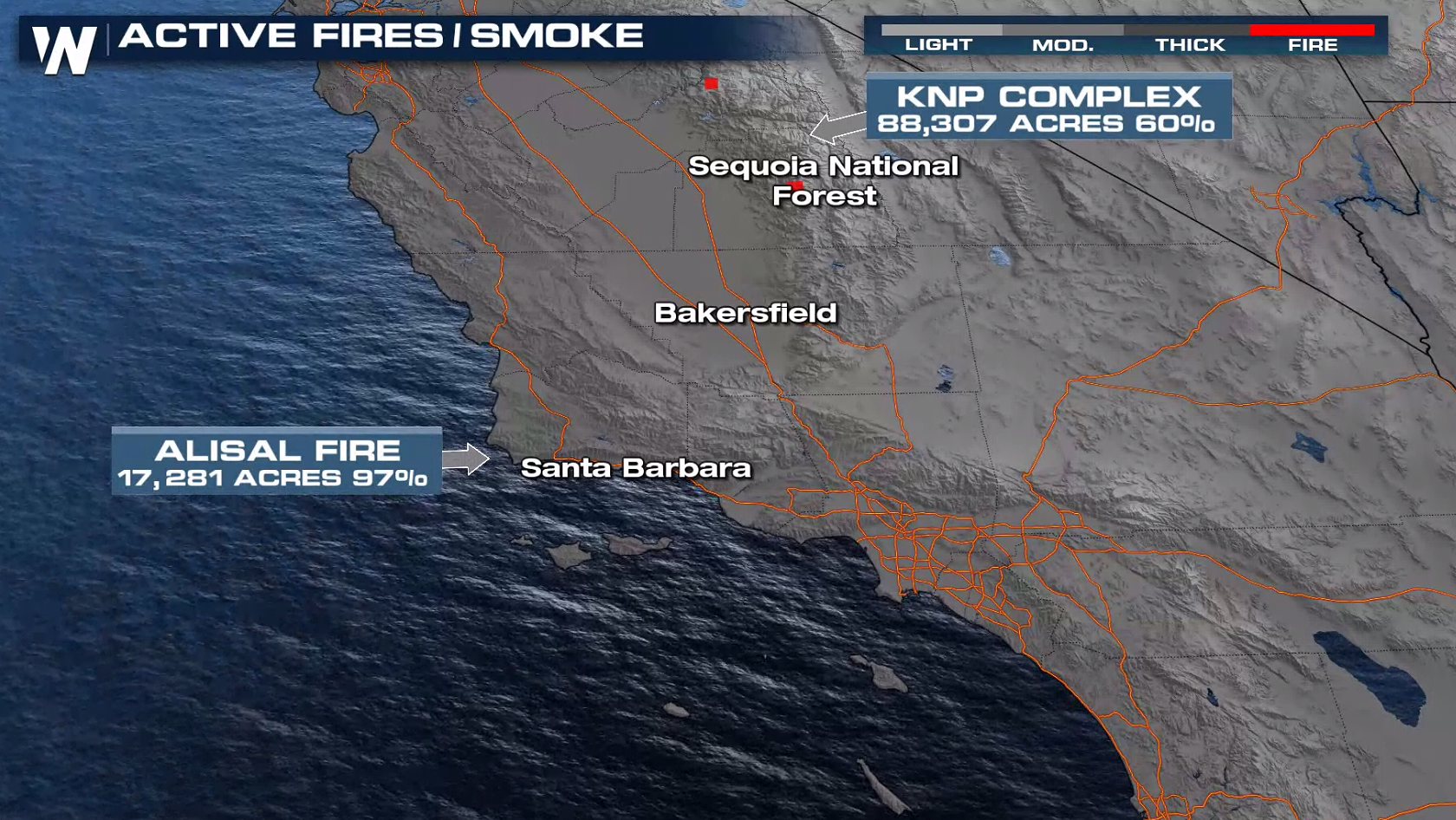 The Alisal Fire started north of Santa Barbara last week and expanded quickly due to strong winds. Containment is now at 97% with more than 17,000 acres burned. Full containment is expected by October 25th.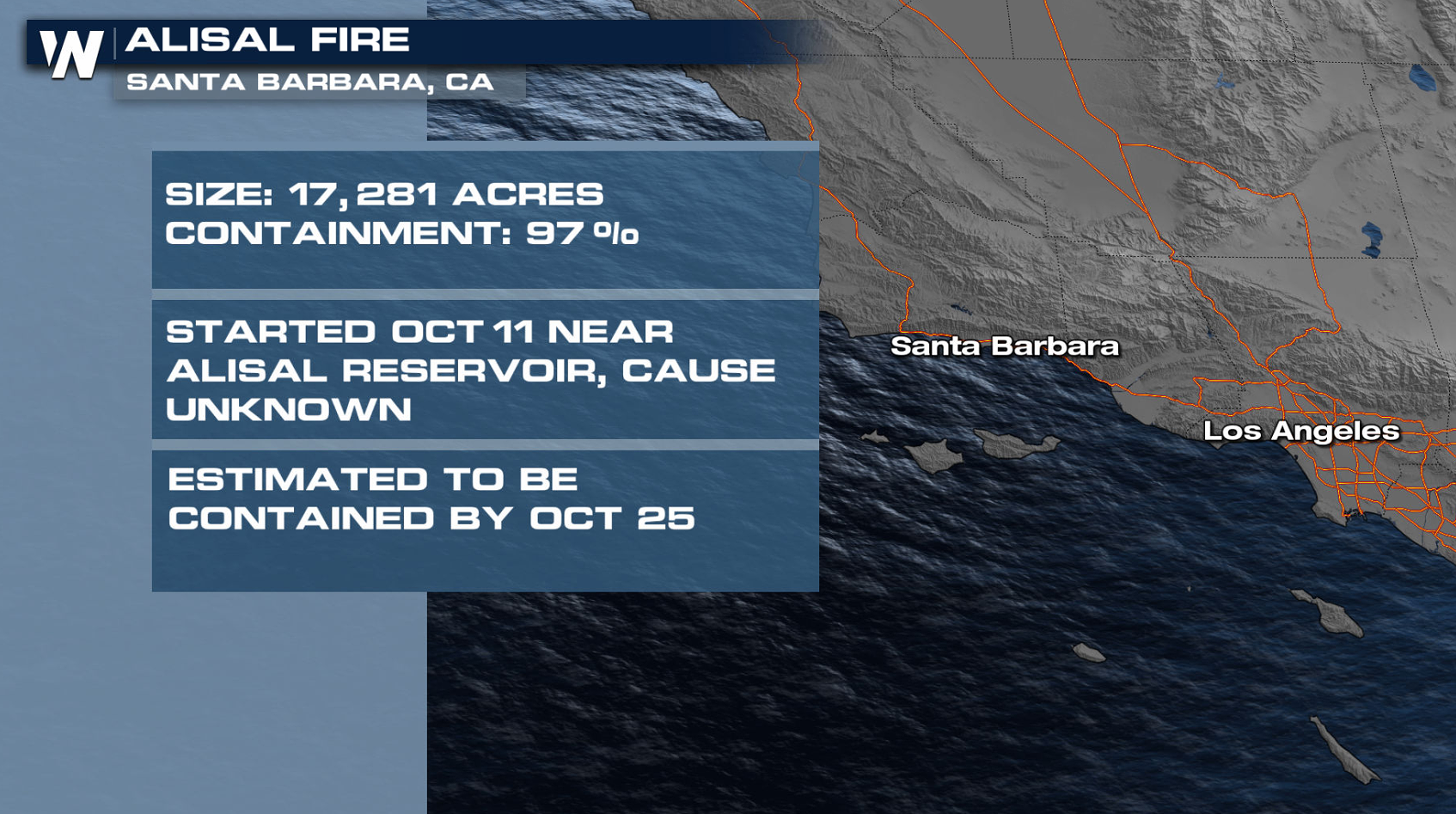 The KNP fire has been burning for several weeks and has been difficult to contain due to its remote location and rough terrain. More than 88,000 acres have burned but containment continues to slowly grow now at 60%.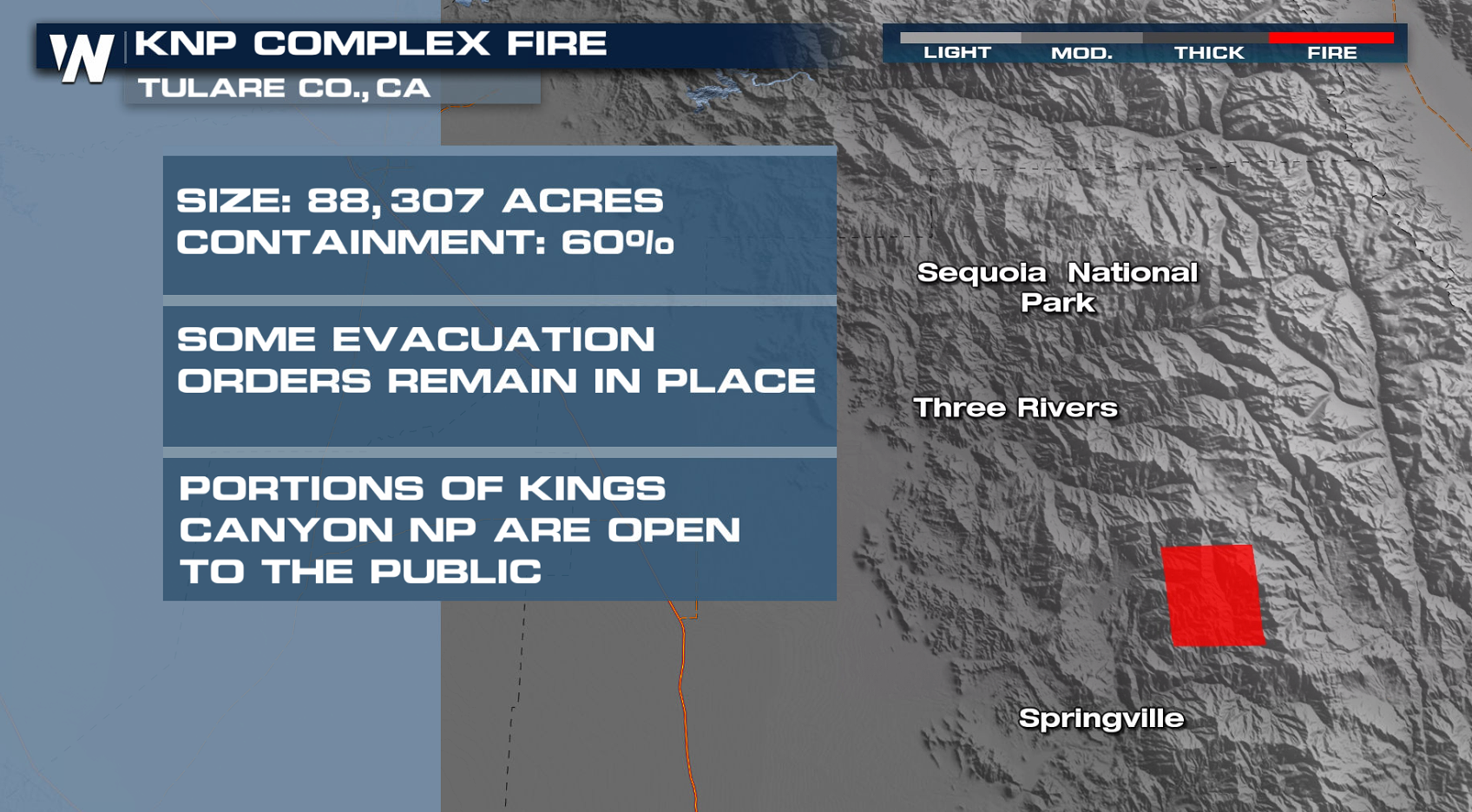 Due to increased containment and improved weather conditions, there has been less smoke over the region in the next few days! With rain in the forecast ahead, air quality from smoke will likely continue to improve.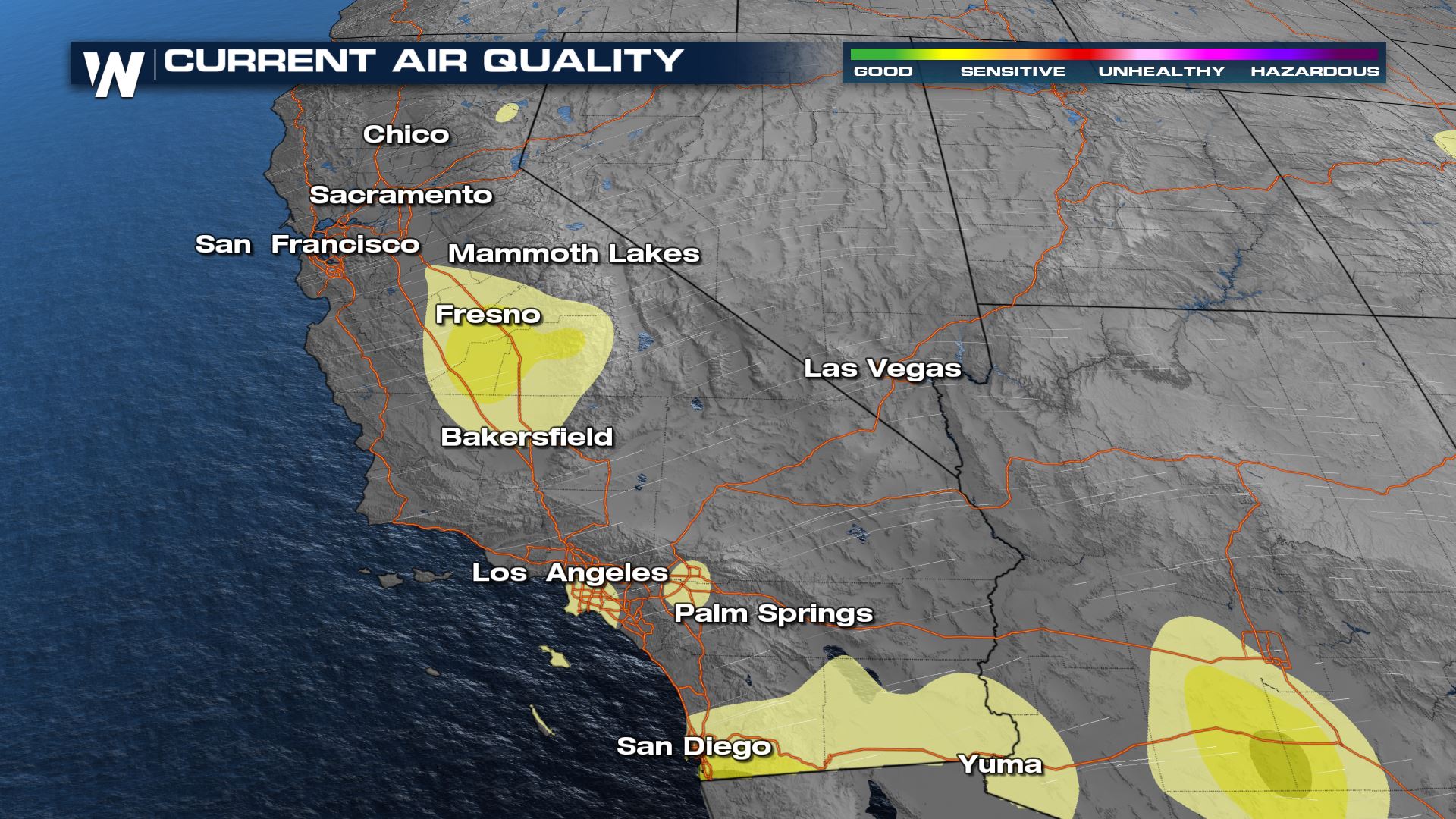 Forecast
RELATED ARTICLE - Rain and Snow Ahead for the West to End the Week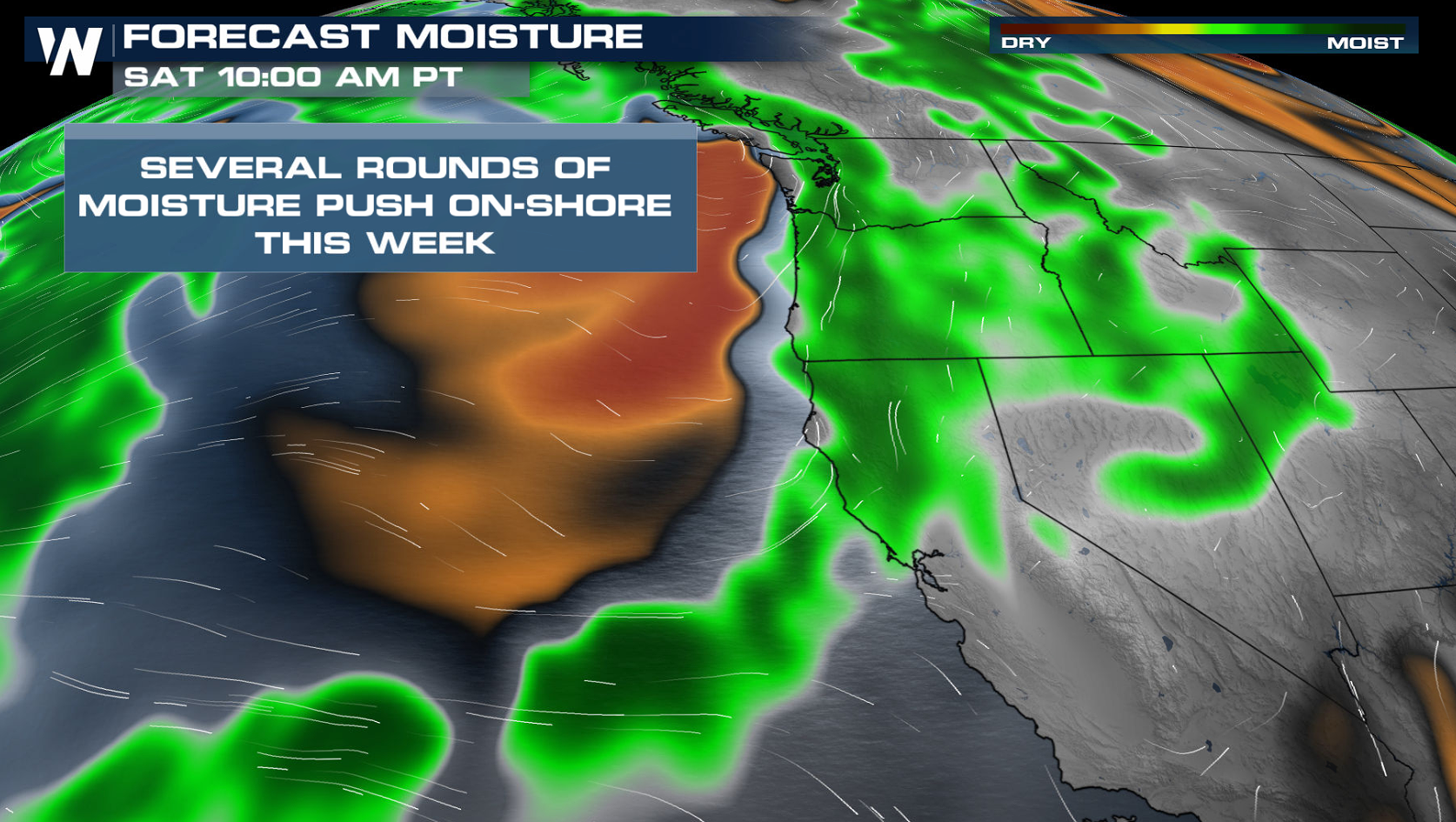 A wetter weather pattern is expected to setup across the West to end this week and continuing through the end of the month. A series of storm systems will bring Pacific moisture into the West, bringing much needed rain.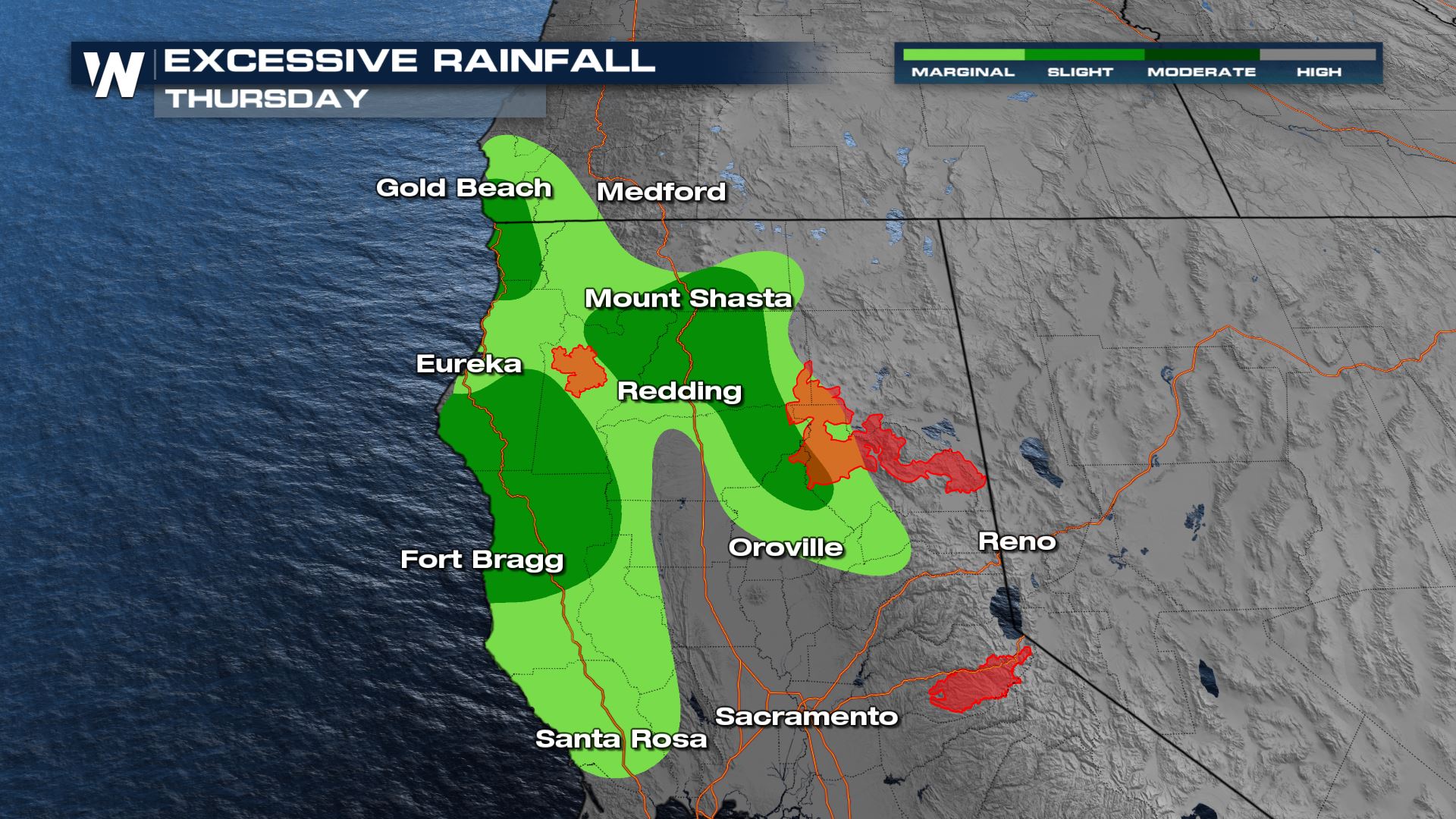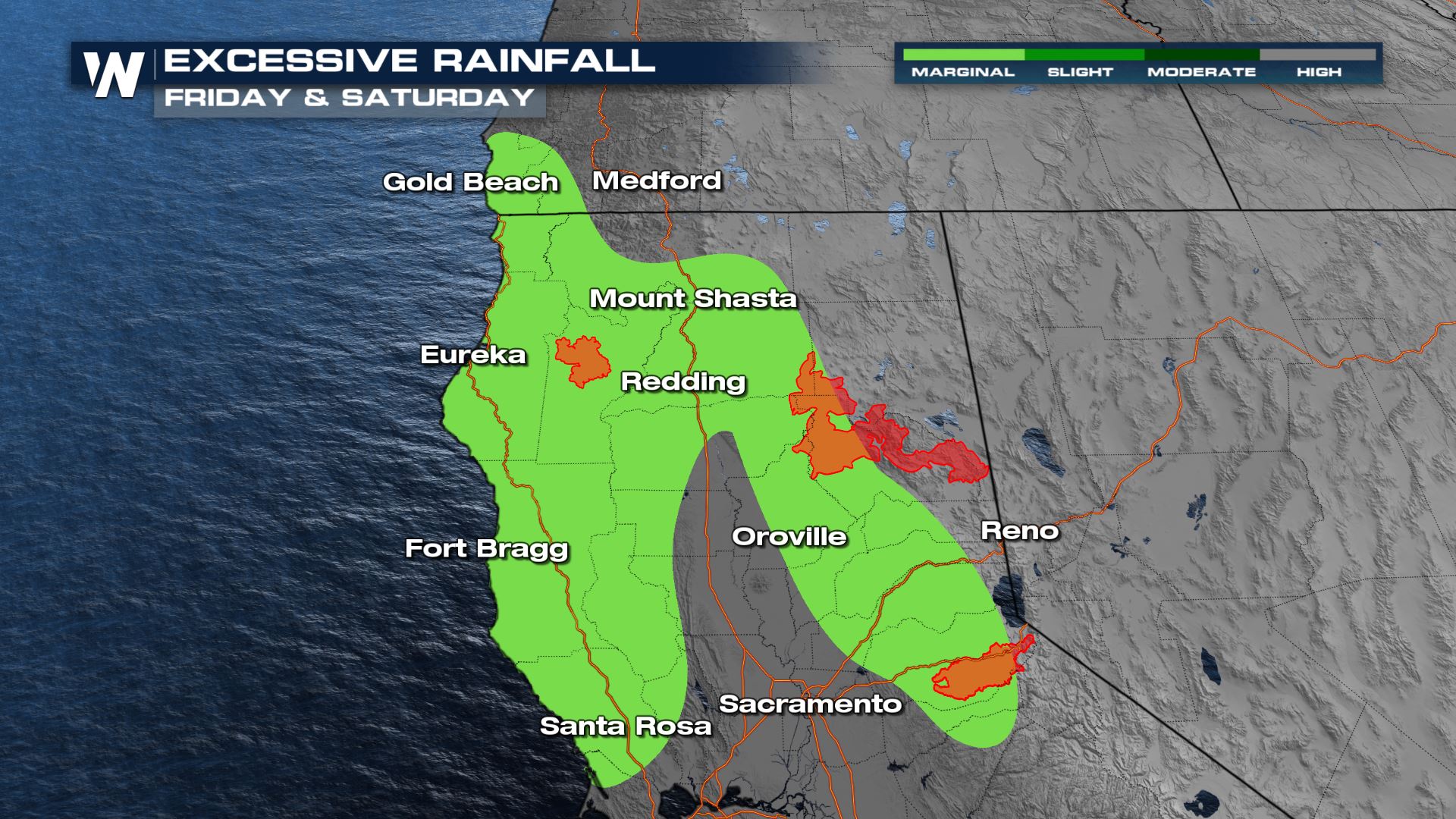 The rainfall will obviously help fire weather conditions, but could create flooding and mudslides in the burn scar locations due to heavy rainfall. The NWS has already began to highlight the potential near the Dixie Fire burn scar. A Flash Flood Watch has been introduce in this area from into Friday morning.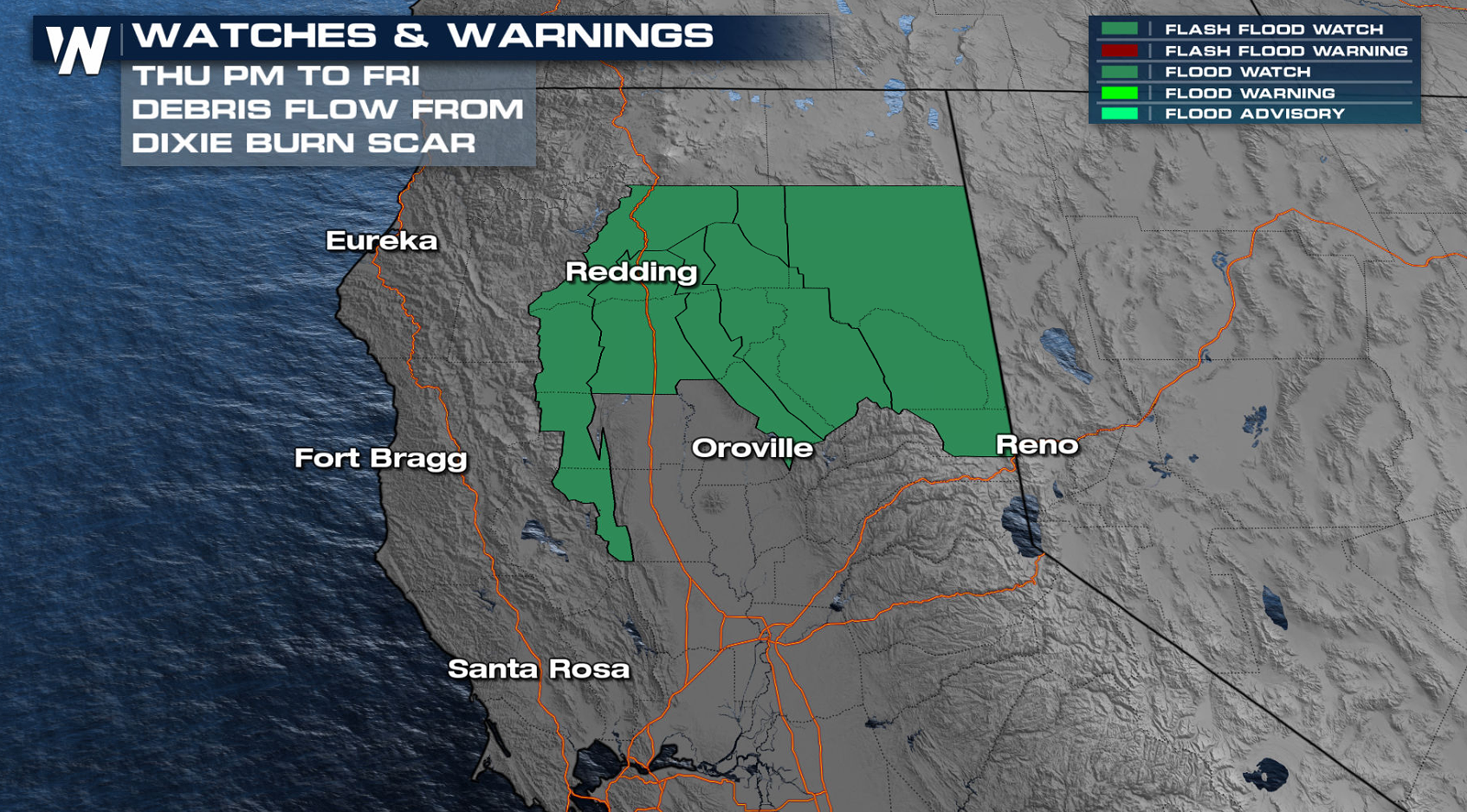 Rainfall amounts could approach one foot in some spots by early next week! This will obviously help the fire situation significantly, but could lead to debris flows in burn scar areas.
RELATED ARTICLE - Potent Storm to Impact the West this Weekend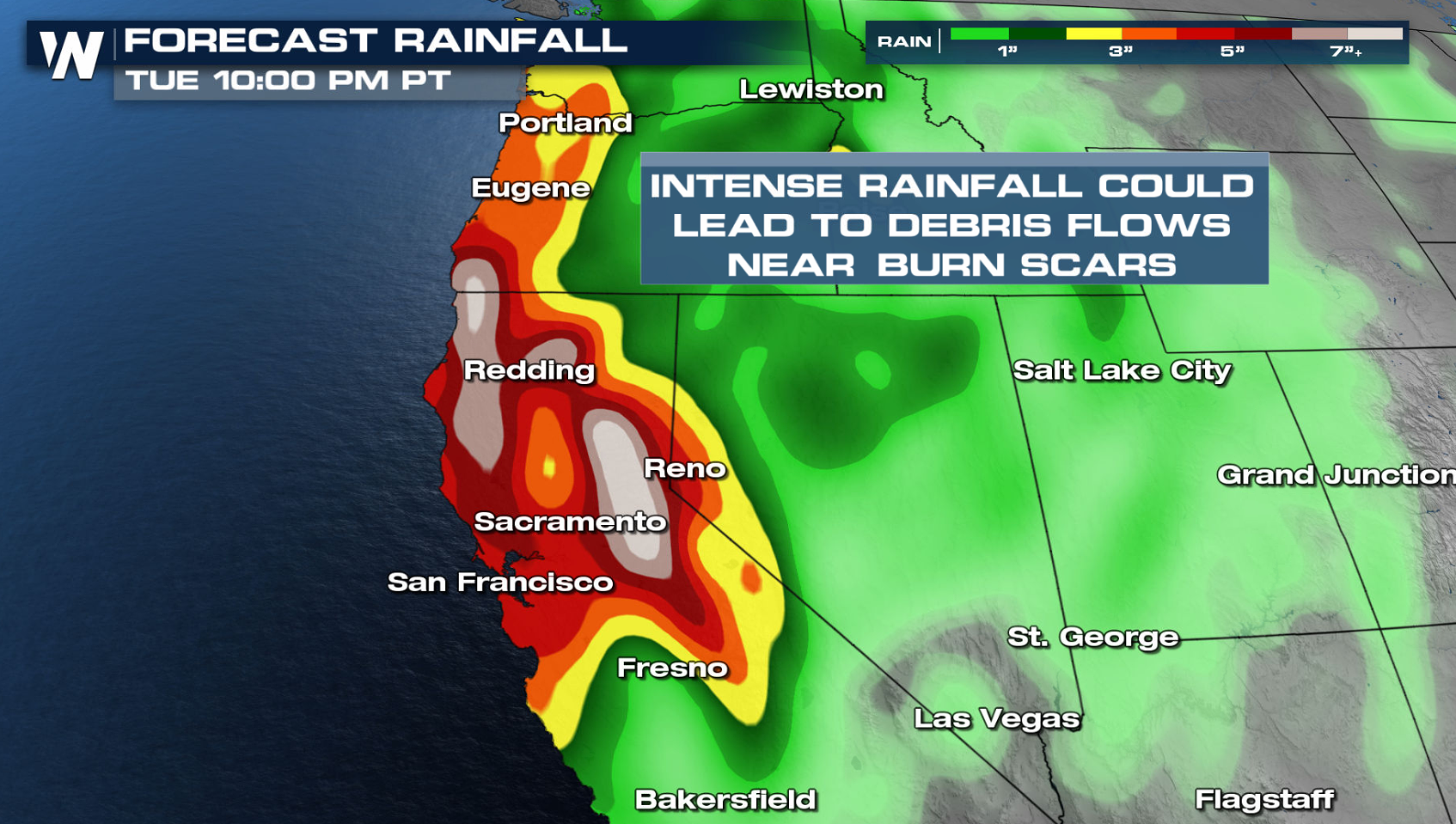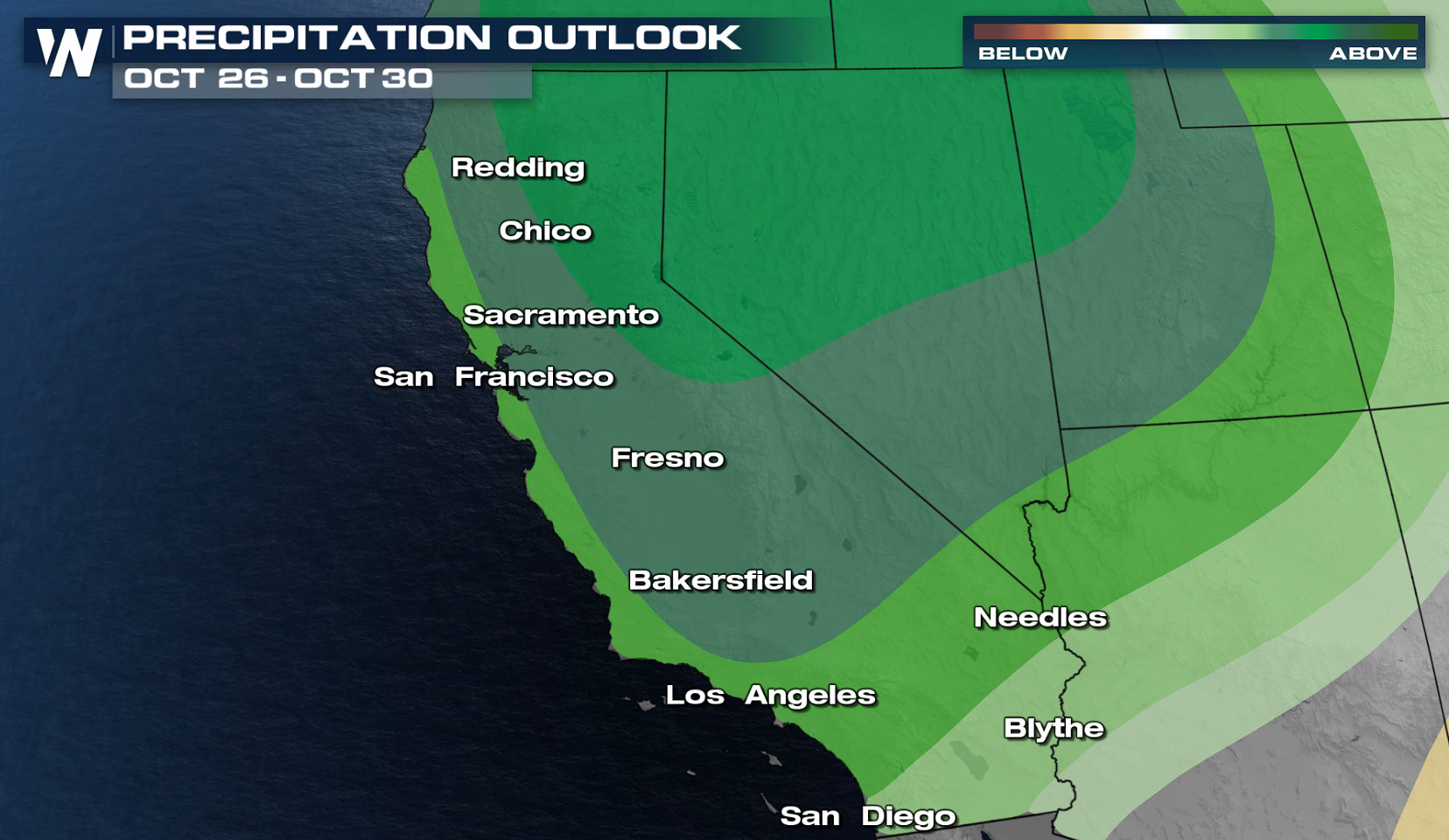 For more on this weather headline and other weather headlines in the Western U.S., tune into WeatherNation at :50 minutes past the hour.