While many spots across the eastern portion of the United States are dealing with flooding from excessive rainfall, it is still extremely dry in the southwest. As a low pressure system starts to move across the northern High Plains, winds will be picking up in the southwest.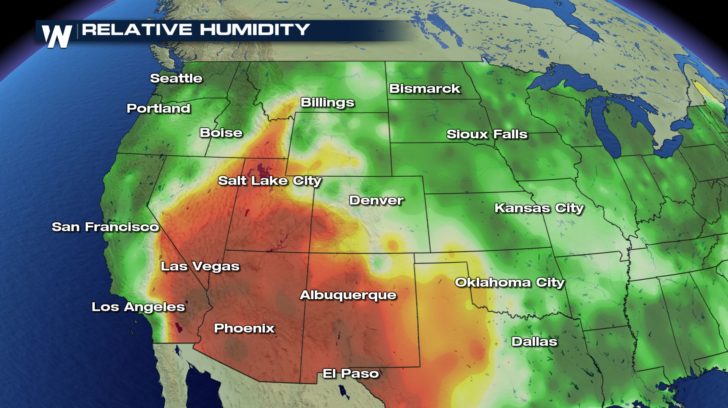 Conditions are already setting up for more fire concerns into the start of this week. Relative humidity levels are extremely low. So a lot of dry air is already in place. This is also the same area that has been dry so drought conditions are already severe to exceptional. Many dry fuels are in place for any fire that does start use as fuel.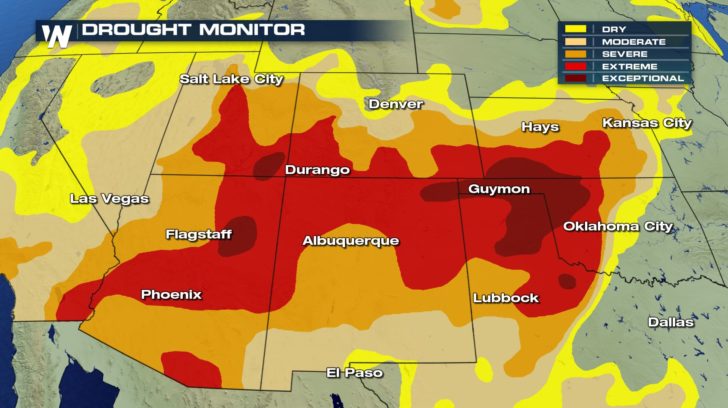 This Monday, the elevated or critical fire weather outlook extends from the Mexican border for the southern High Plains.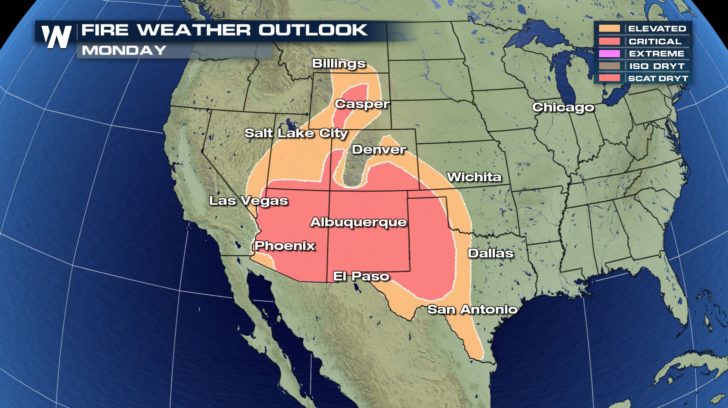 Much of this area is also under Red Flag Warnings today and into Tuesday. A Red Flag Warning means that critical fire weather conditions are either occurring now, or will shortly.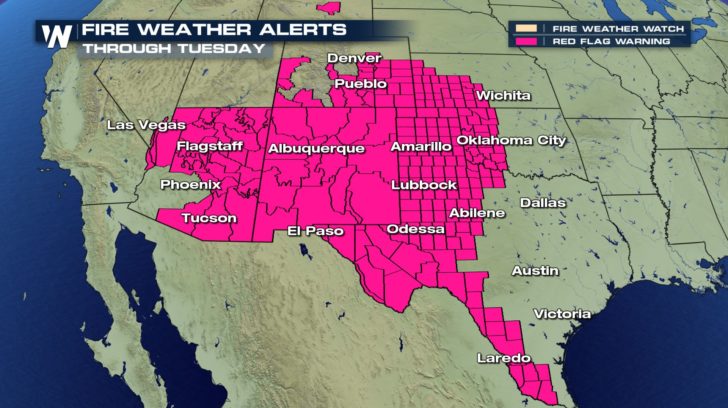 The risk for fires increases Tuesday to extreme. Winds will gusty and the relative humidity levels will be around 10% or lower. Any fire that starts could quickly spread from all of this factors. Be very cautious while outside. Any spark could quickly start a fire that could rapidly grow. Hold off on outdoor burning and discard your cigarette buds safely.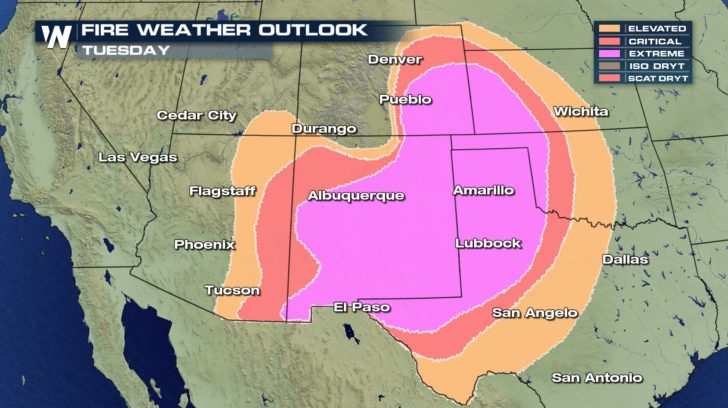 For WeatherNation, Meteorologist Kate Mantych.