Portions of Texas, Oklahoma and Kansas once again are facing fire concerns Thursday. Just on Monday, areas of near Fort Worth, TX were battling a wildfire that broke out. https://twitter.com/WeatherNation/status/955575363903537153 With the dry air in place and the winds picking up, the National Weather Service had Red Flag Warnings and Fire Weather Watches in place. Winds will be picking up out of the south Thursday sustained at 25 to 35 mph with gusts up to 50 mph. Humidity levels will also be as low as 10%. If a fire starts, it will quickly be able to spread quickly.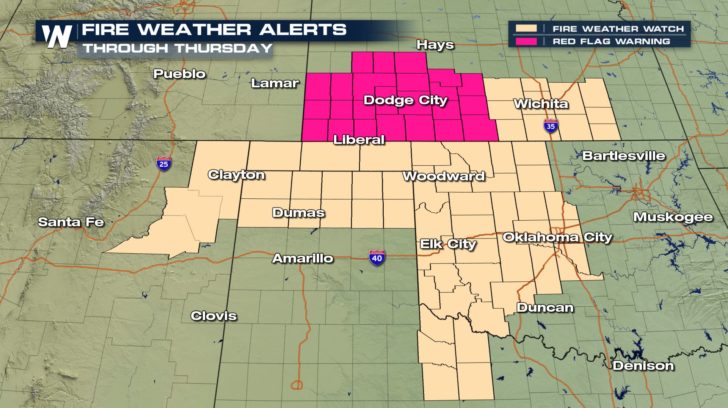 For Wednesday the fire weather outlook is elevated but it increases Thursday as winds pick up.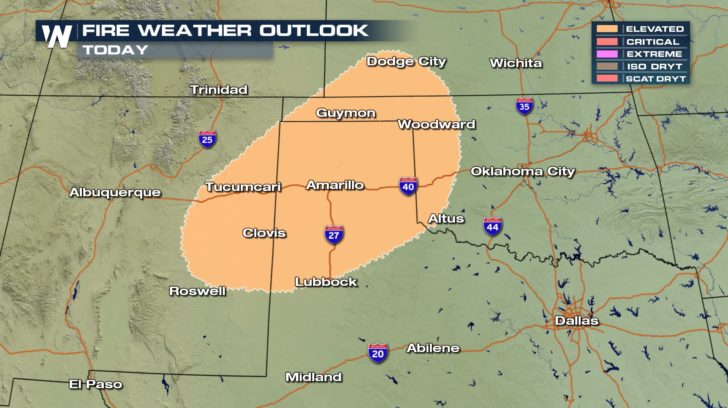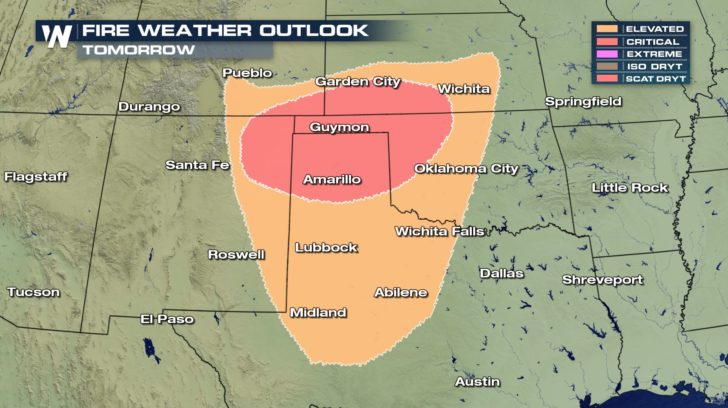 Much of Texas has been placed under an outdoor burn ban to prevent any wildfires. https://twitter.com/NWSFortWorth/status/956187931823271936 Areas like Lubbock, TX have gone over 70 days without an sort of measurable precipitation. https://twitter.com/NWSLubbock/status/956193701675655168 A slot of dry air moving in is the reason for such low humidity levels across the Southern Plains.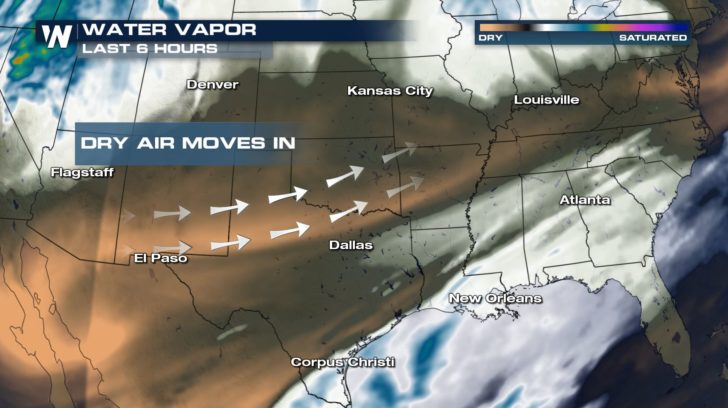 The dry air coupled with the increasing winds throughout Thursday once again increasing the concern for fire danger.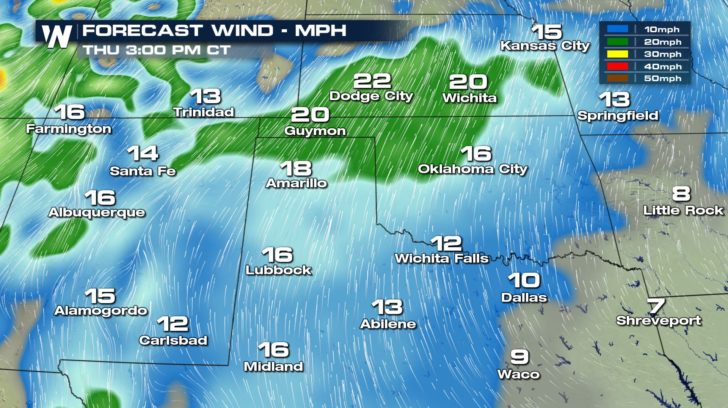 For WeatherNation, Meteorologist Kate Mantych