Hot, dry and windy weather conditions have led to the growth of several large fires in the Southwest, including the Bush Fire just outside of Phoenix. More than 189,000 acres have burned, but containment is now at 90%.  It is now the 5th largest wildfire in size in Arizona history.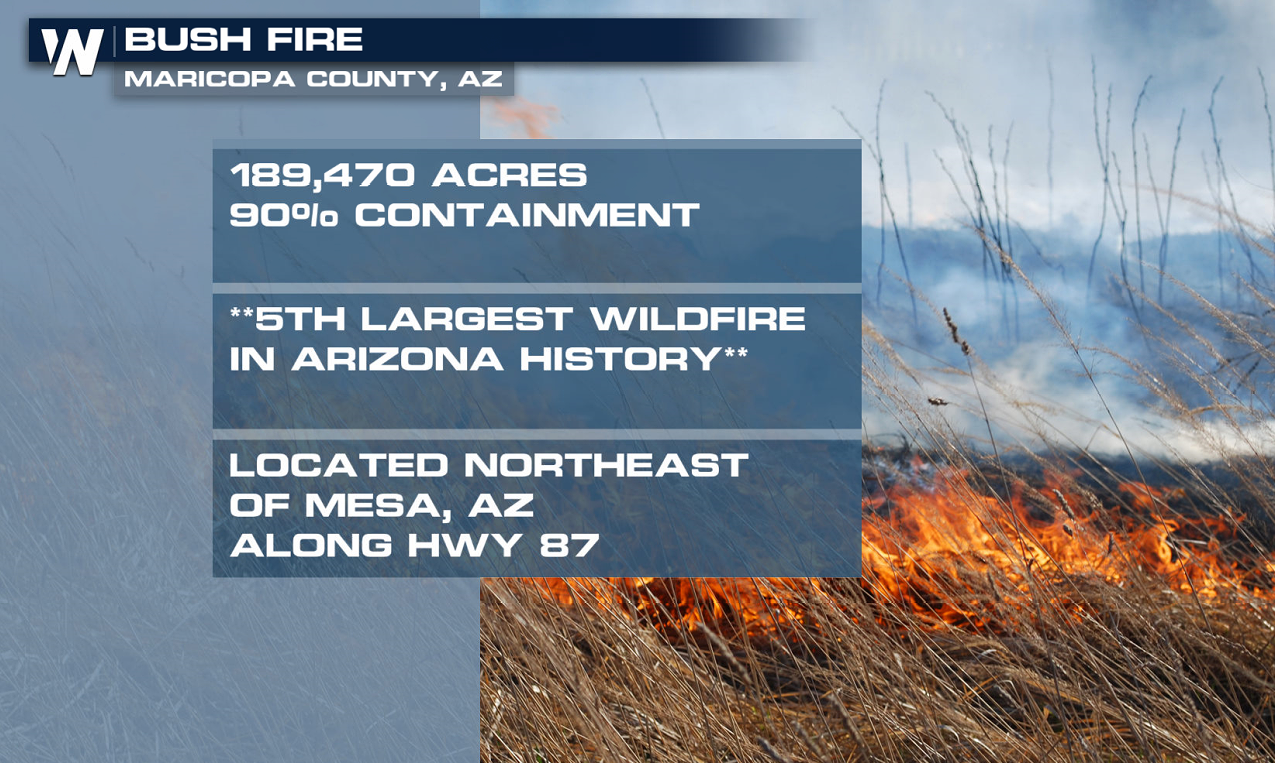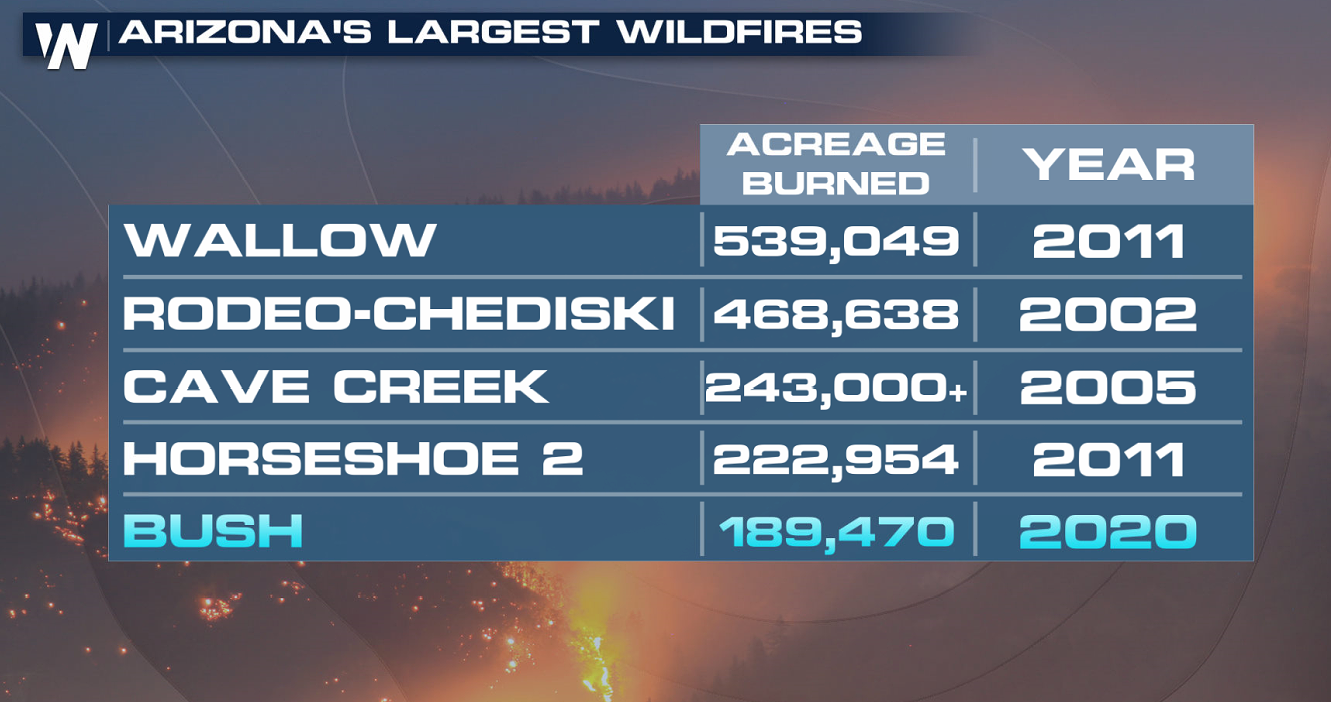 An ongoing drought in the already arid region isn't helping matters, either. A large swath of the Four Corners states is considered to be in a severe drought, and some areas are in an extreme drought, as of the U.S. Drought Monitor's most recent update. This is leading to high fuels (dry or dead vegetation) in the region and the continued growth of major wildfires.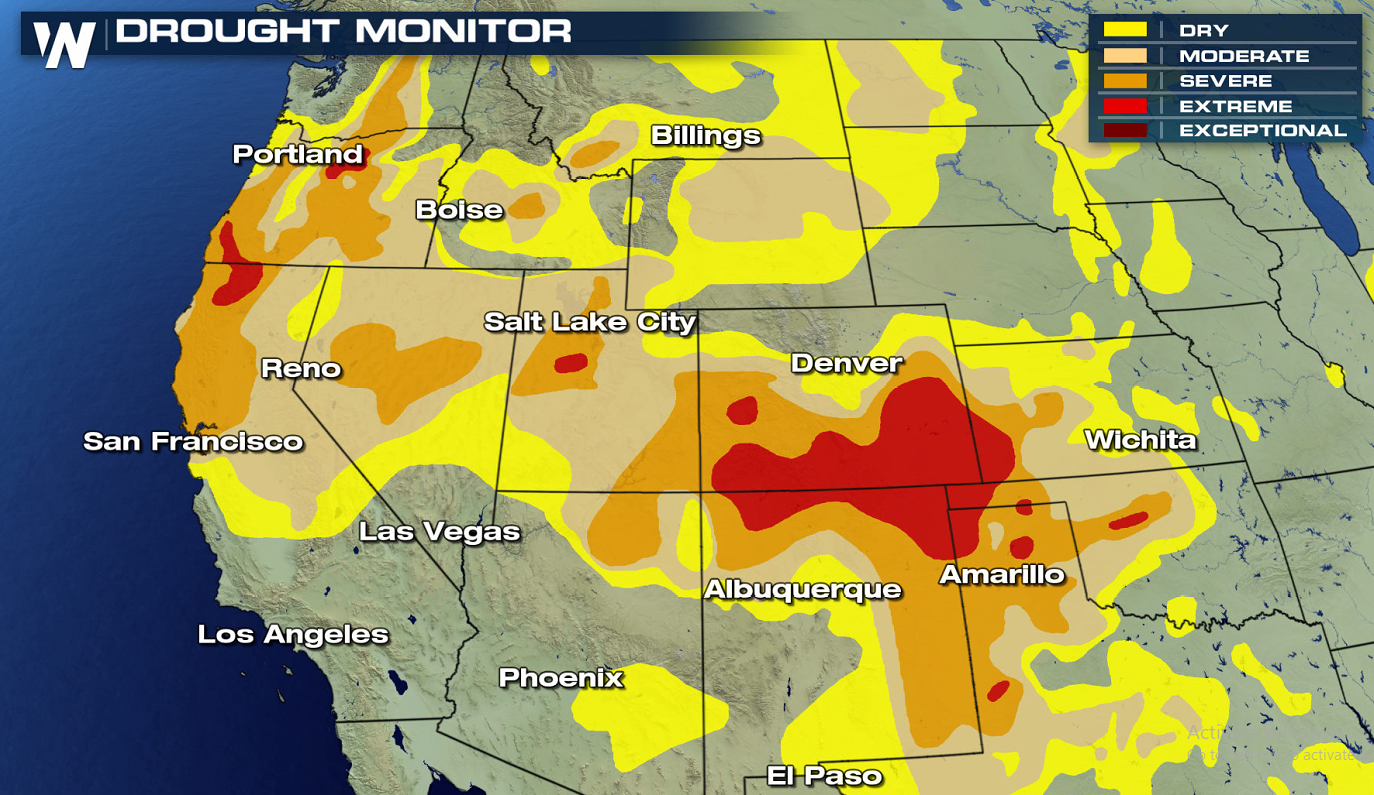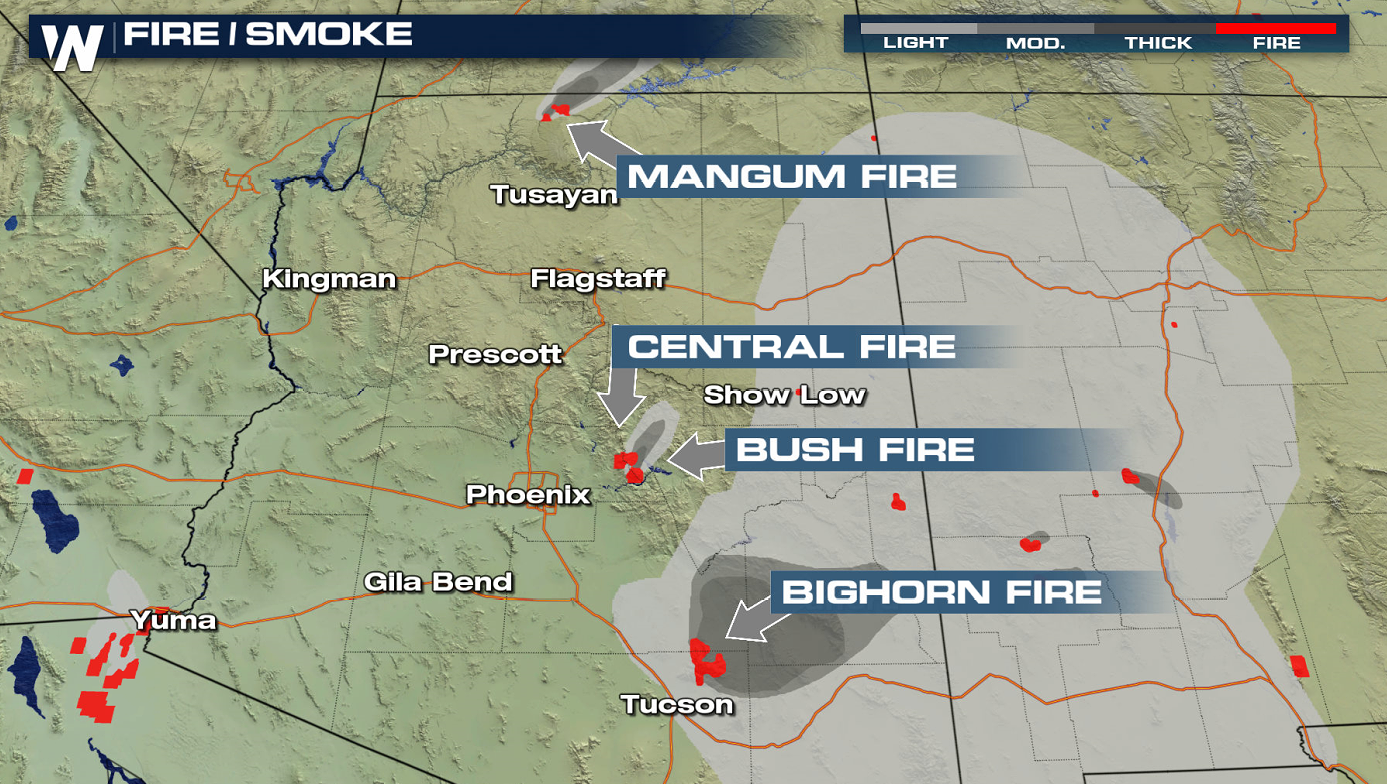 Arizona is expected to see dry conditions into next week, which won't help firefighters battling the major blazes in the state (as mentioned above with the Bush Fire). The Bighorn and Mangum Fires have combined to burn more than 150,000 acres so far. Smoke will likely continue to plague the region for some time.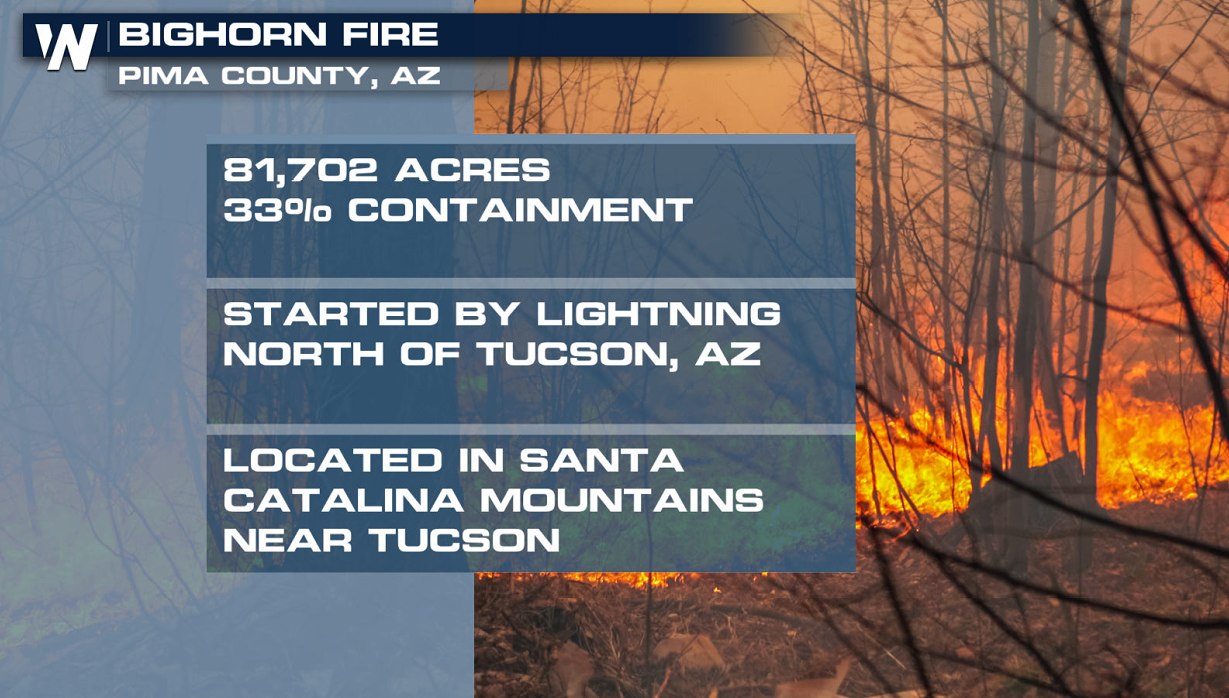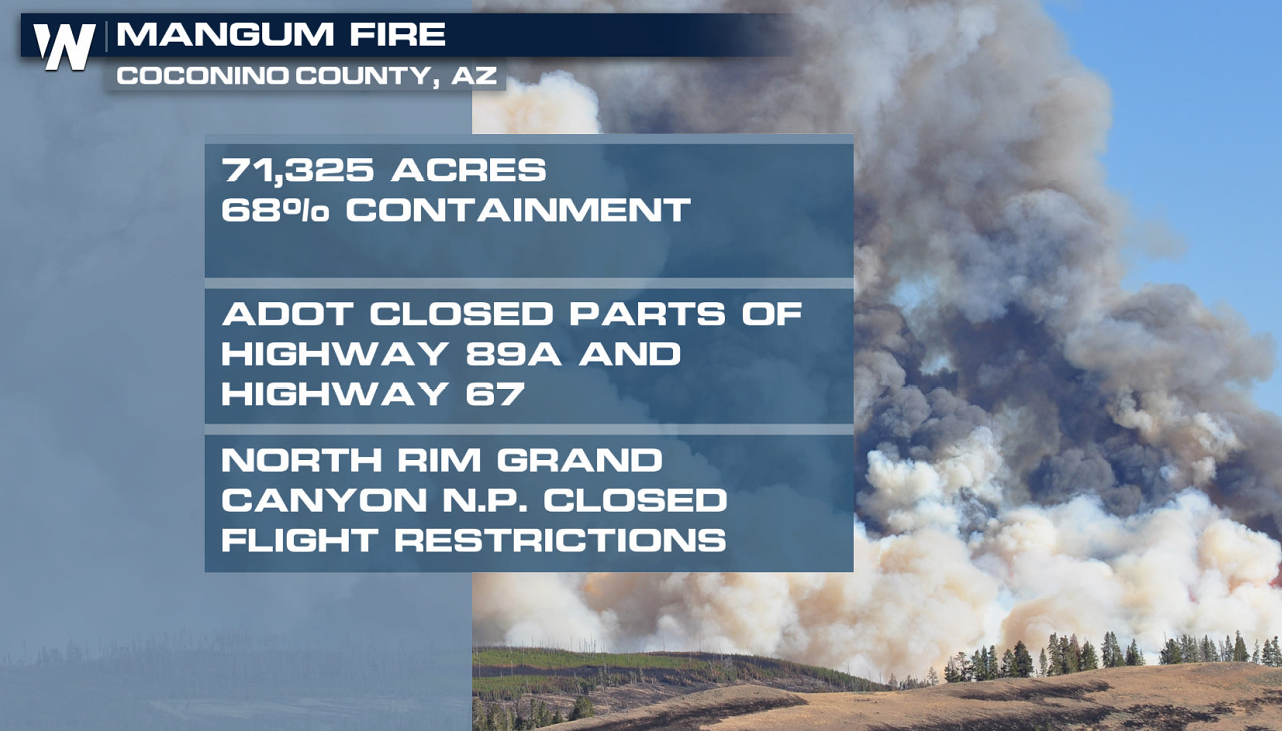 Unfortunately, the sizzling heat across the region isn't going anywhere, with little-to-no rain chances either. Temperatures in Phoenix, for example, are expected to stay above average through this weekend, with highs of 105 to 110 degrees.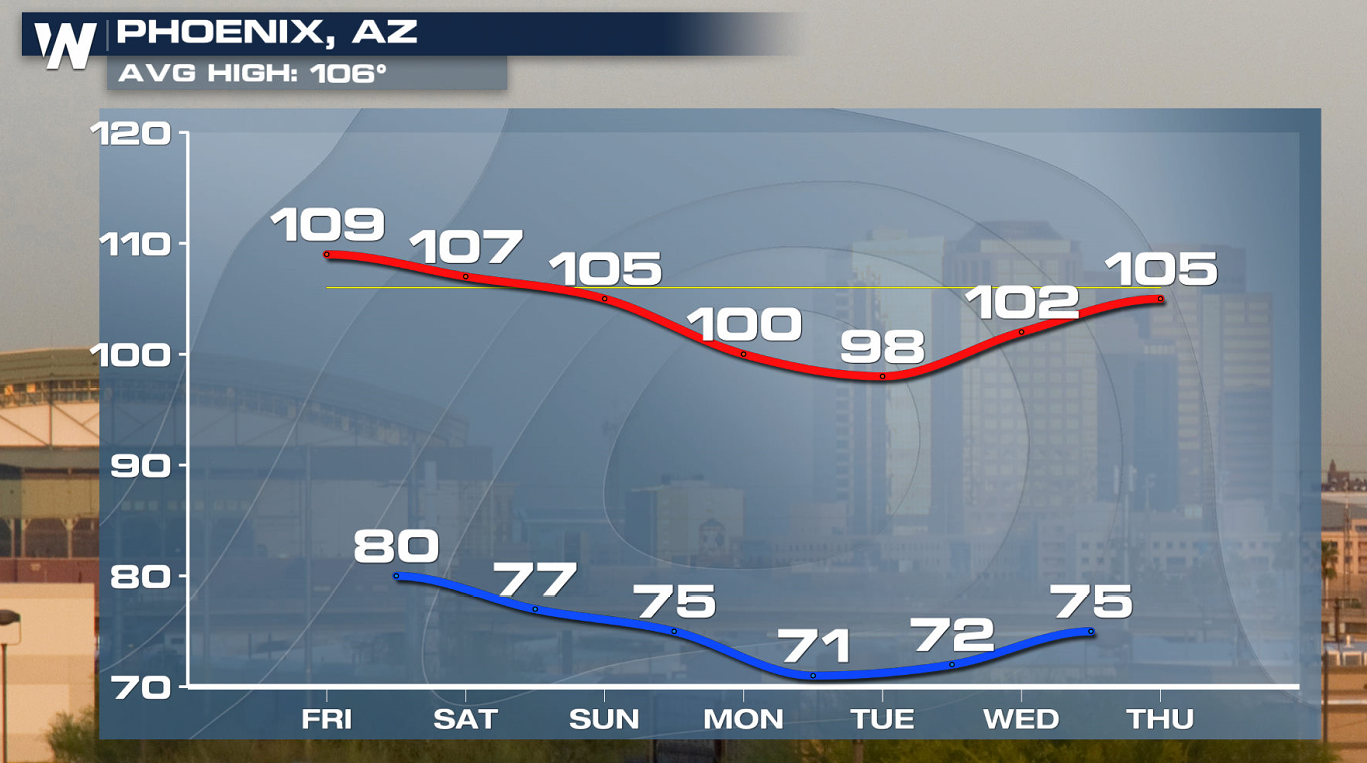 With increased fire danger like this week's, avoid anything with a spark outdoors - specifically being especially careful with cigarettes, parking cars on dry grass, and of course, avoid having any sort of campfire. Fire Weather Watches have been issued for this weekend from Washington to Colorado.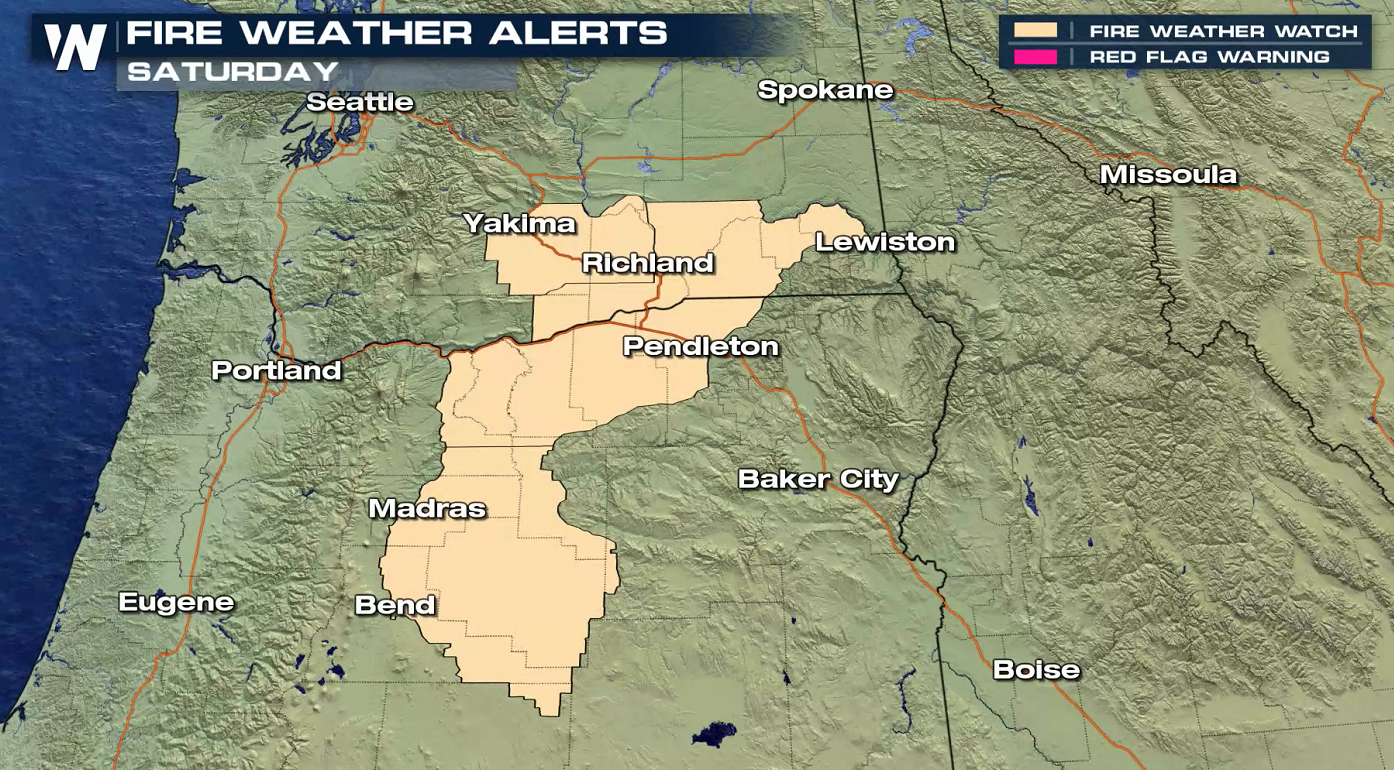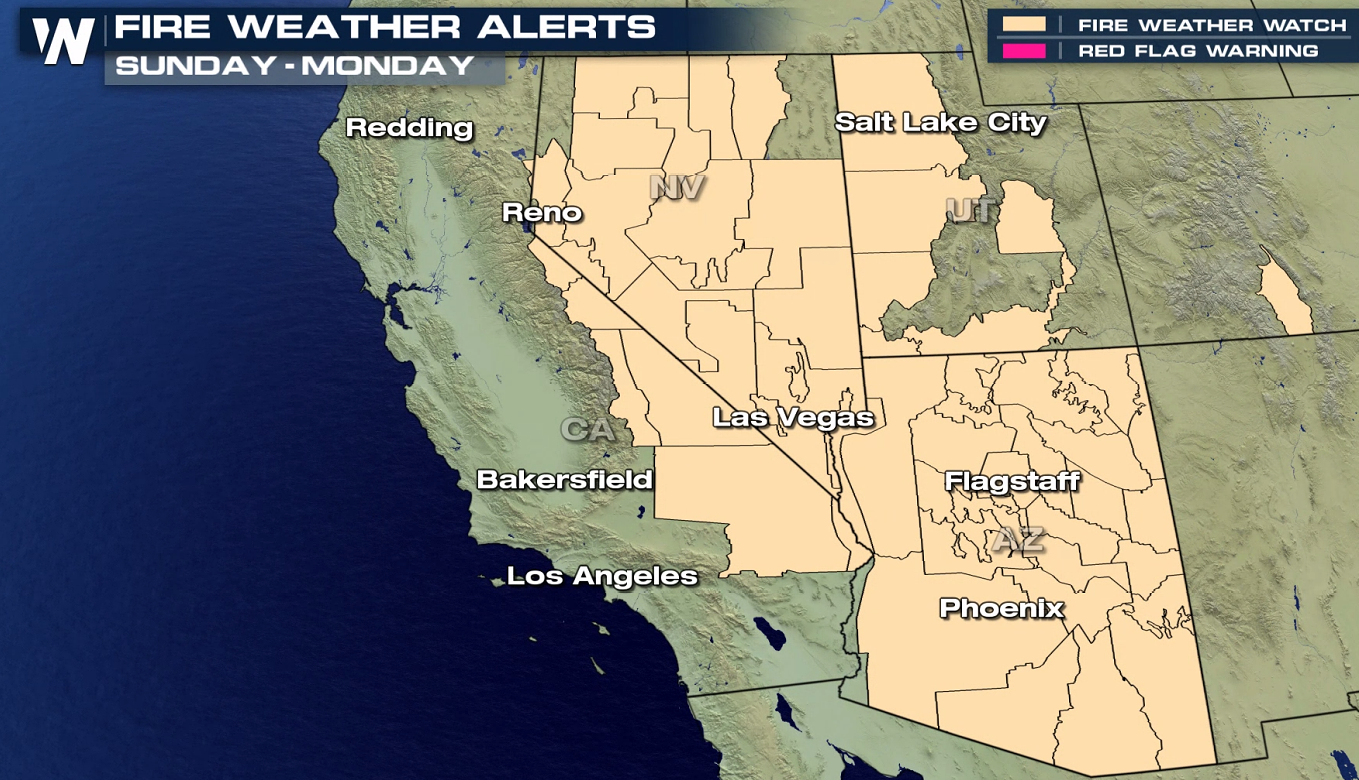 The fire weather outlook through Sunday shows little to no improvement. An elevated to critical fire threat remains across the Southwest into this weekend.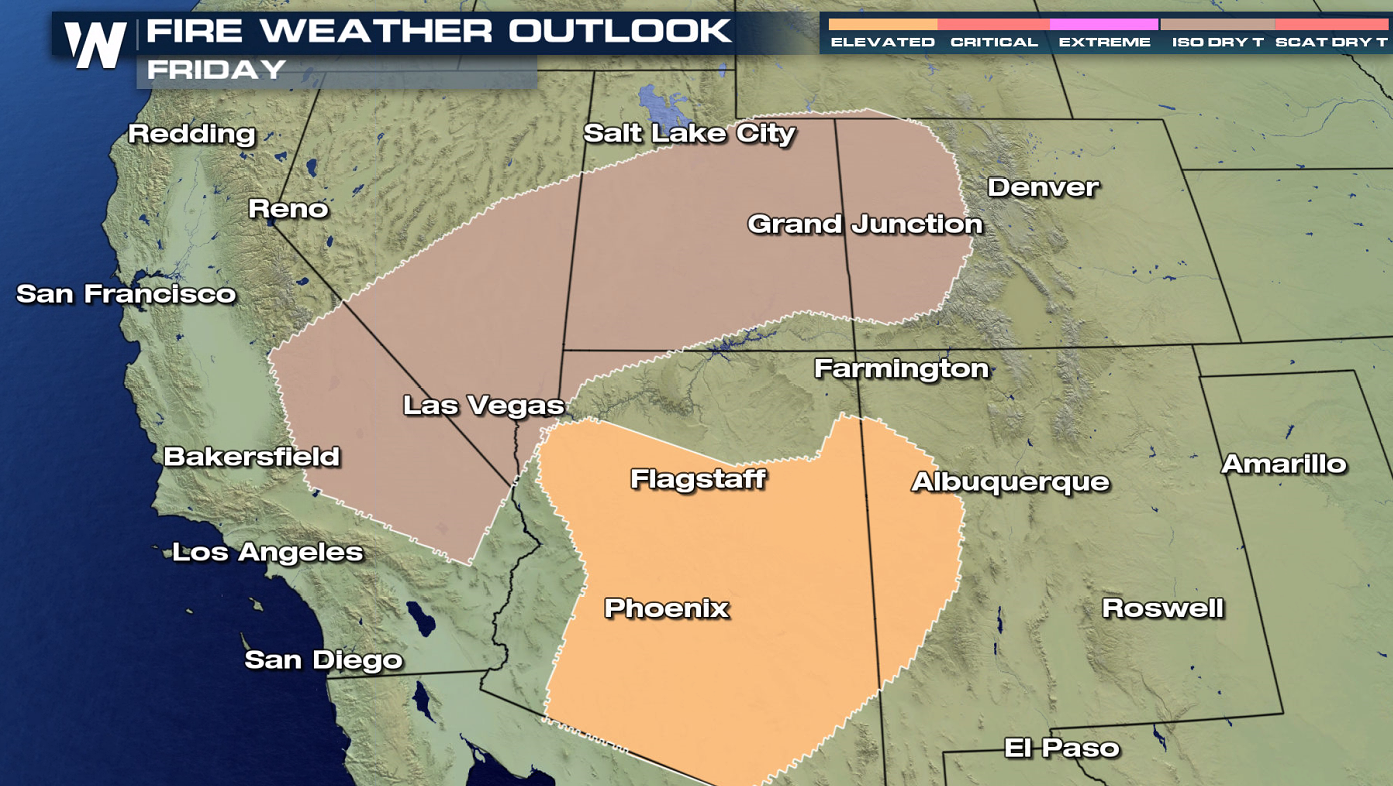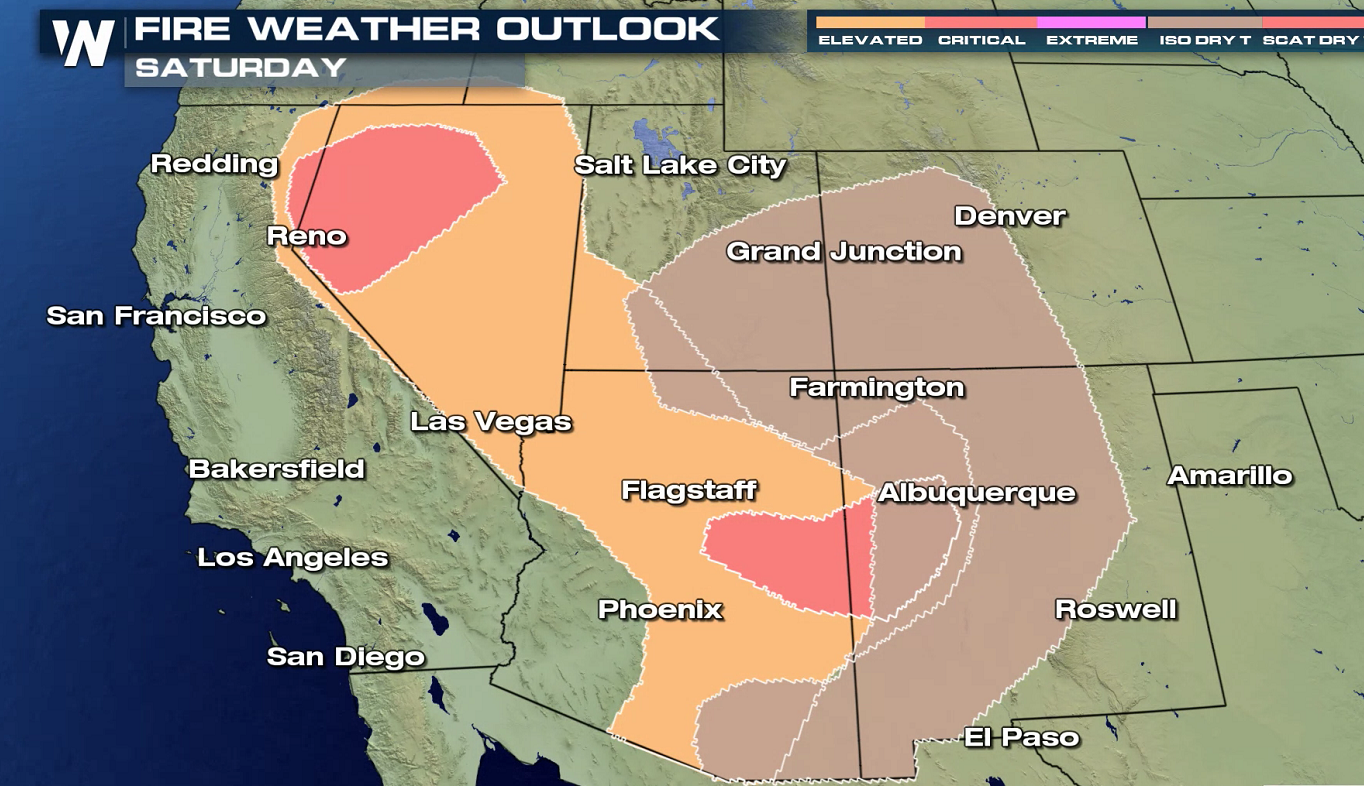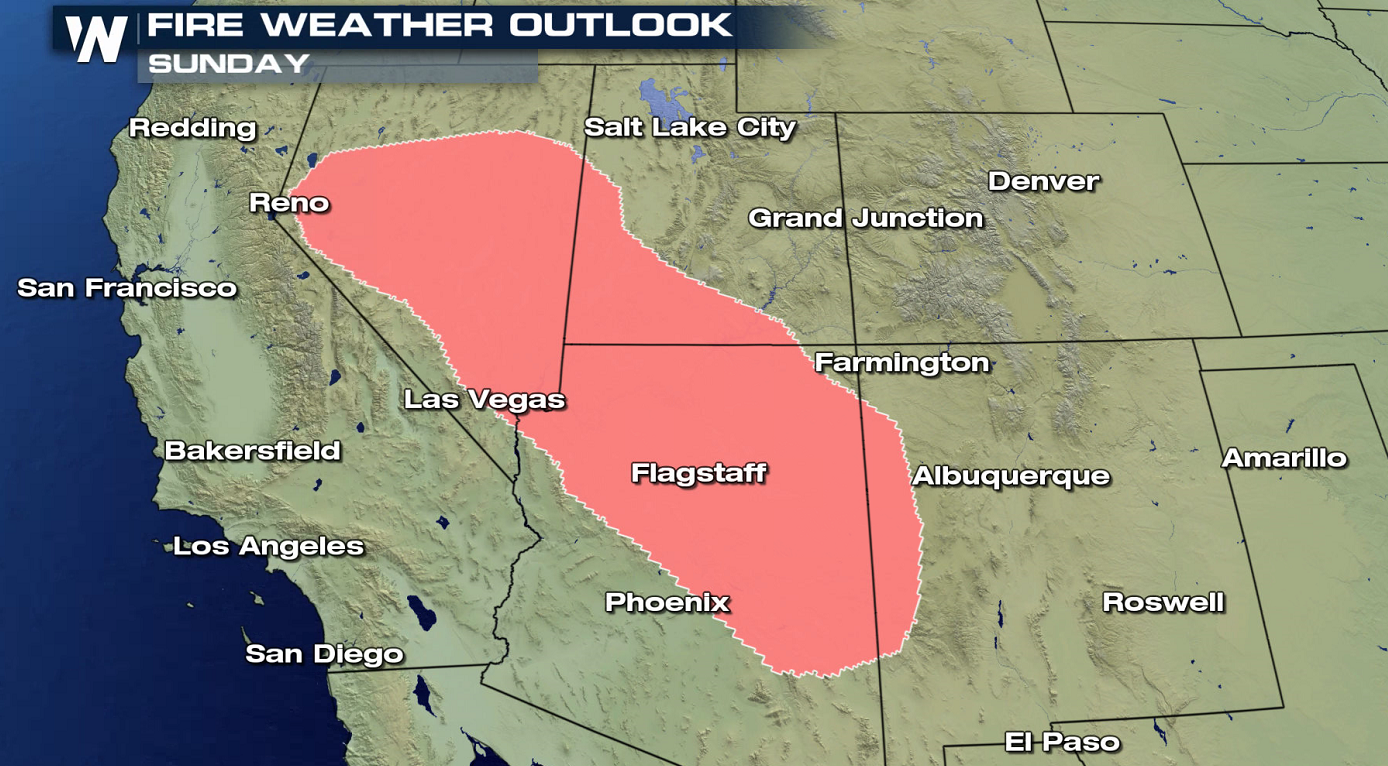 Stay with WeatherNation for the latest on the warm, windy and dry weather leading to the increased fire danger across the Southwest.