Warm temperatures, dry air and gusty winds are setting the Big Bend of West Texas up for the fire risk on Monday. The Storm Prediction Center (which also issues severe weather outlooks) has issued a elevated fire risk through west Texas on Monday (above). Relative humidity values will be in the single digits and low teens throughout the day on Monday, meaning any spark that is created will be able to spread quickly through dry brush. Relative humidity values rise slightly after the sun goes down.
In addition to the fire outlooks we also have wind alerts in effect for southern New Mexico today as gusts could be in the range of 25-40 mph over the highest peaks. This could cause hazardous travel for high profile vehicles on I-25.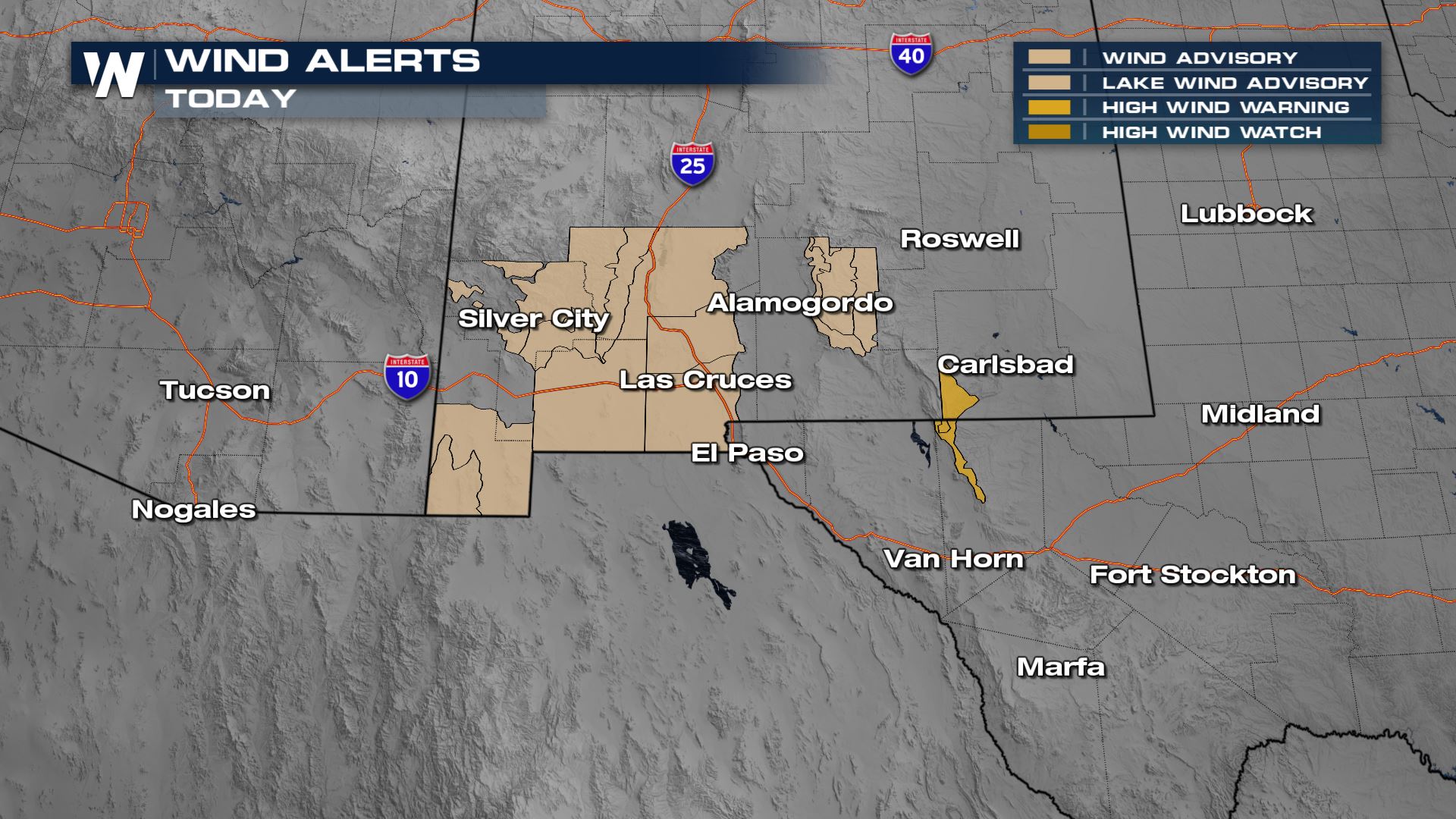 Temperatures will be in the 70s today as a result of down sloping winds. As a cold front and area of low pressure pass through Monday night and Tuesday, temperatures will drop, as much as 20 degrees in some locations of west Texas! Winter is making its presence known.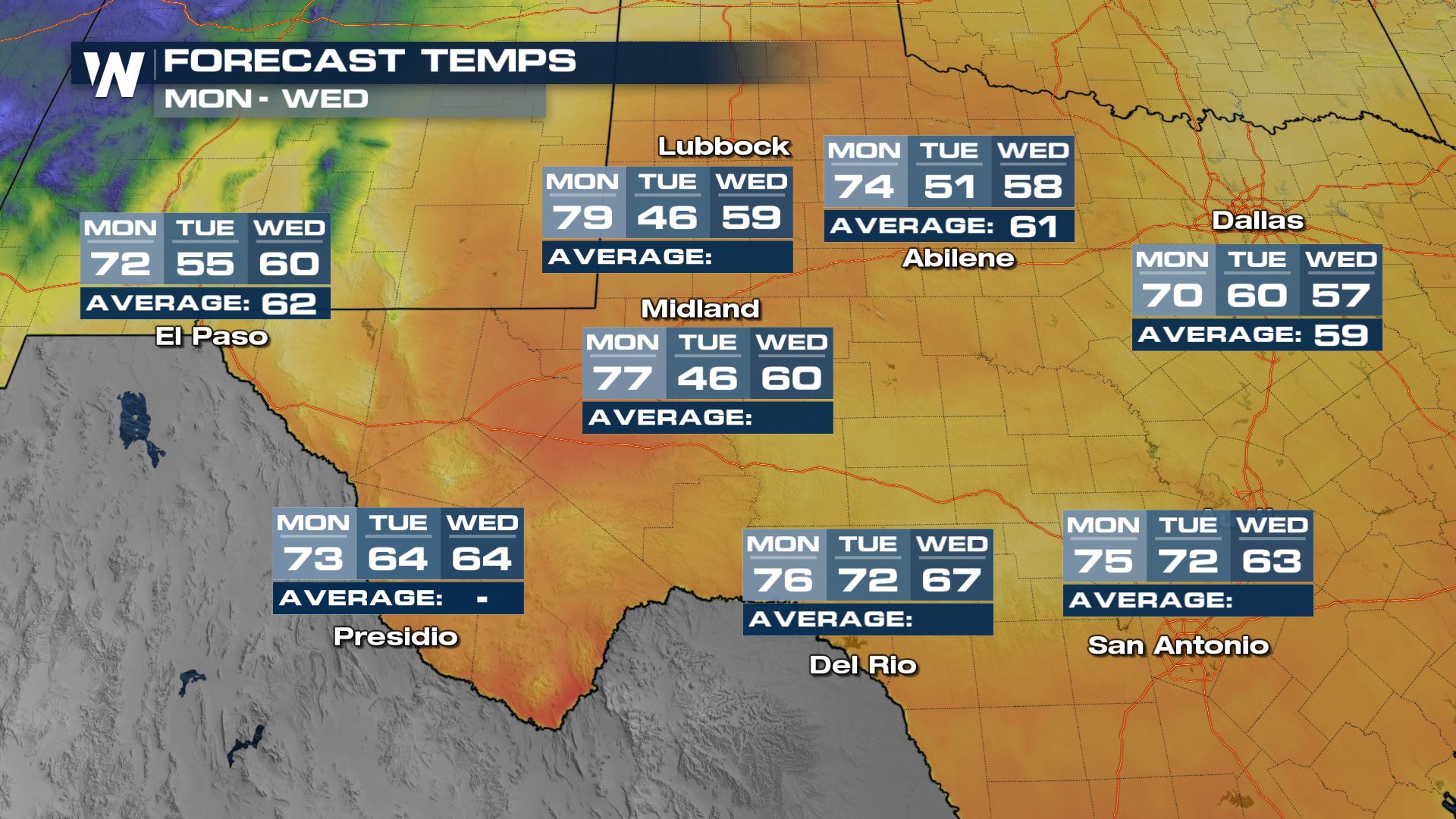 As a reminder, we are still dealing with widespread drought conditions through the Southern Plains. Extreme and exceptional drought (the highest categories) are in place through much of the area, meaning fuels are dry and will lead to the potential of fast moving flames through dry brush.