The fire weather risk is ramping back up in Southern California Sunday. Here is the very latest information.
Alerts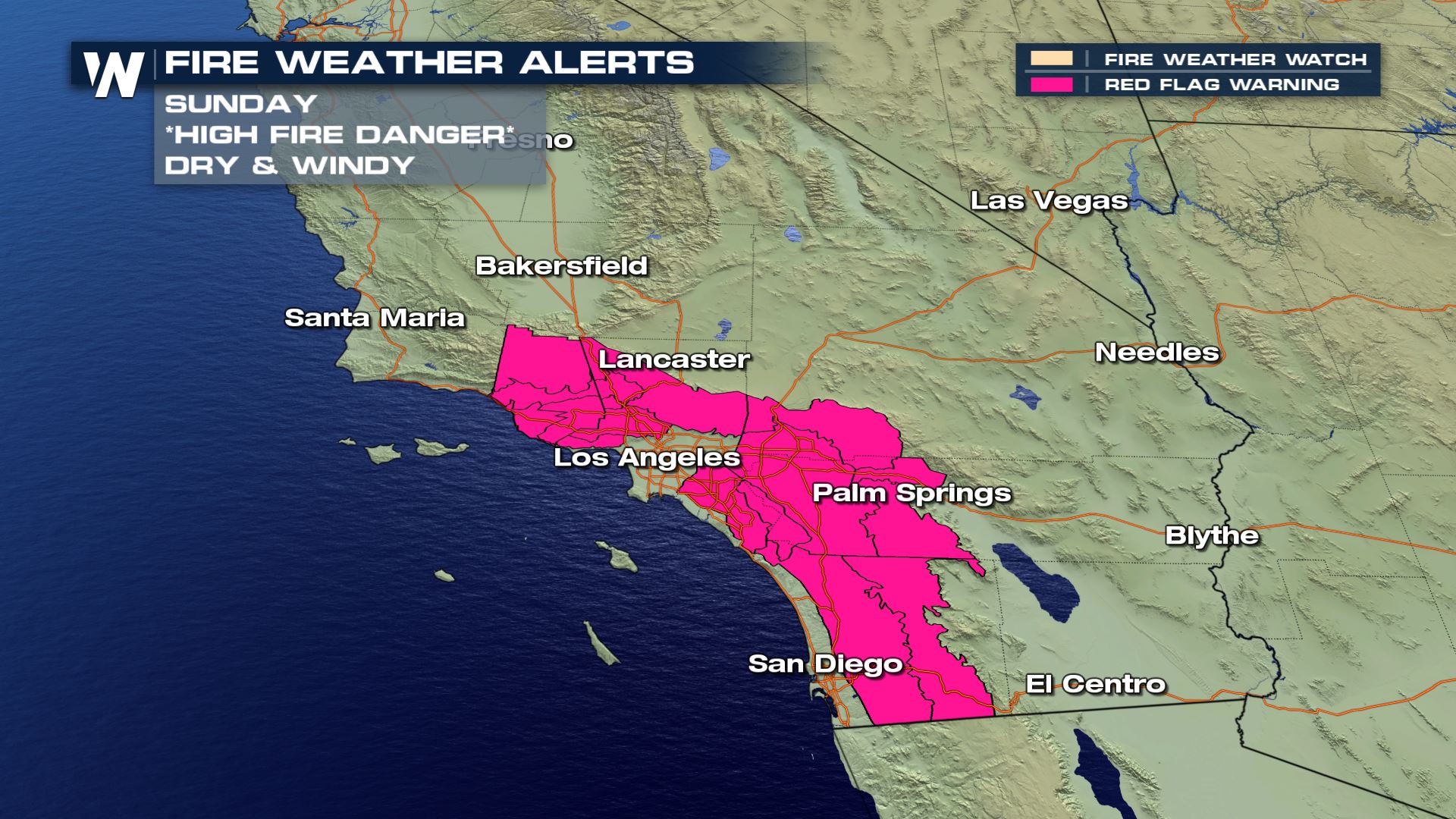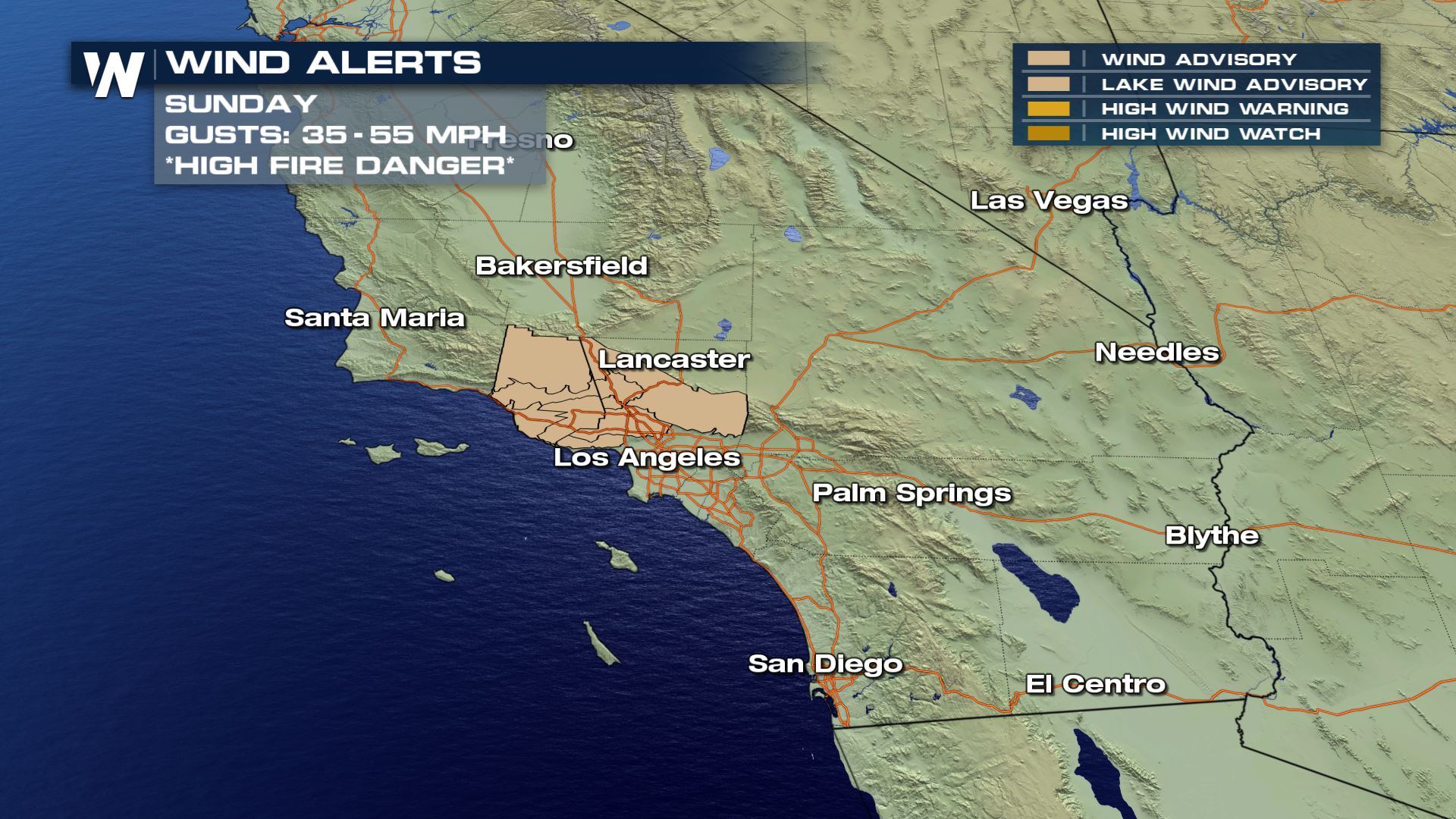 Red flag warnings and wind advisories are in place across So Cal and this does include the Los Angeles area.  Strong winds, warm temperatures and very low humidity will all be possible in these areas today. The good news is that the moisture will be increasing thanks to some tropical activity in the Pacific. This should help to lower the fire weather risk this week.
Fire Weather Factors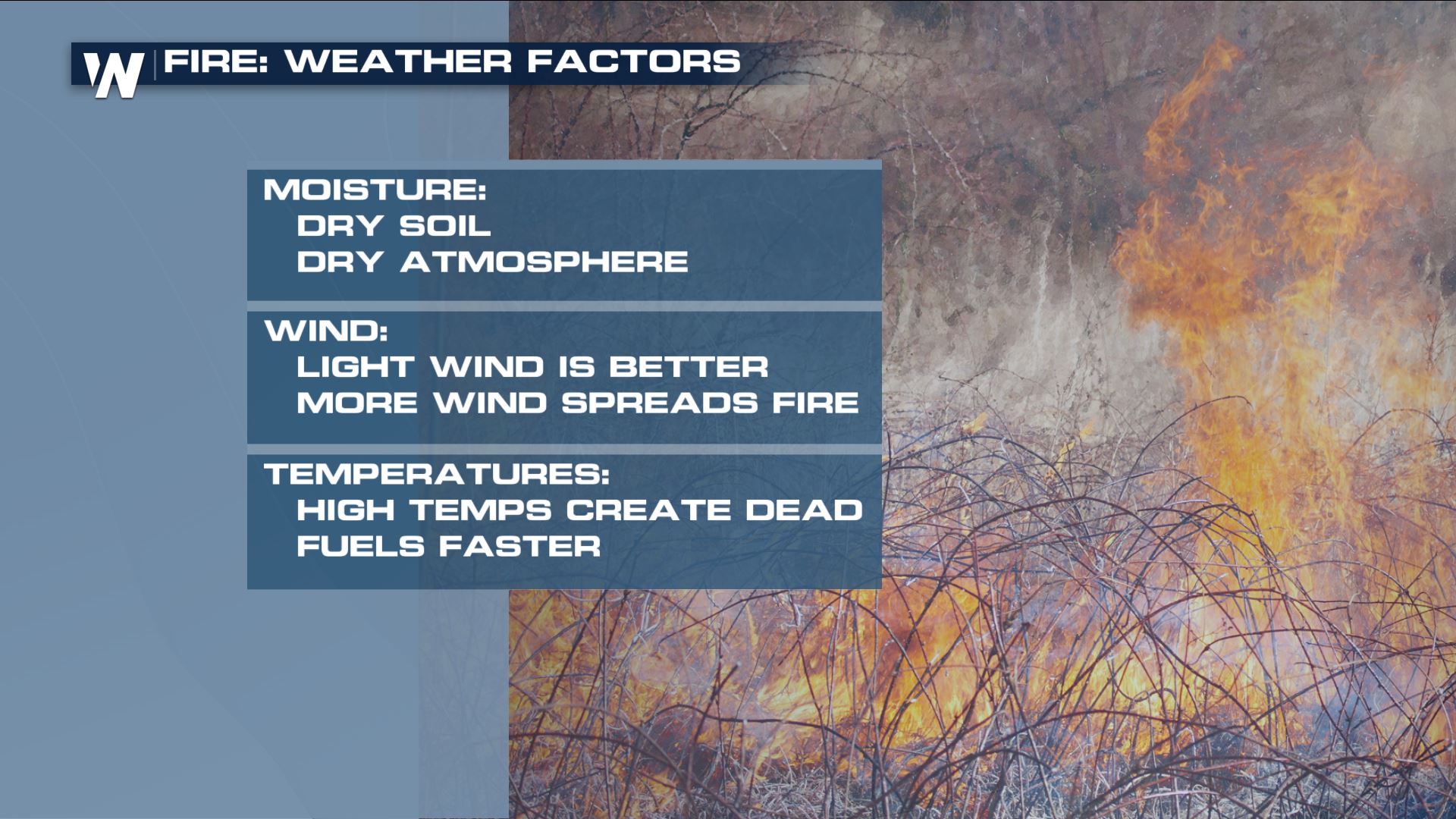 All the factors are in the forecast today with the dry soil and strong winds being the biggest factors. You will want to avoid any outdoor activities that can create sparks or flames today.  Here are some other fire prevention tips.
Fire Prevention Tips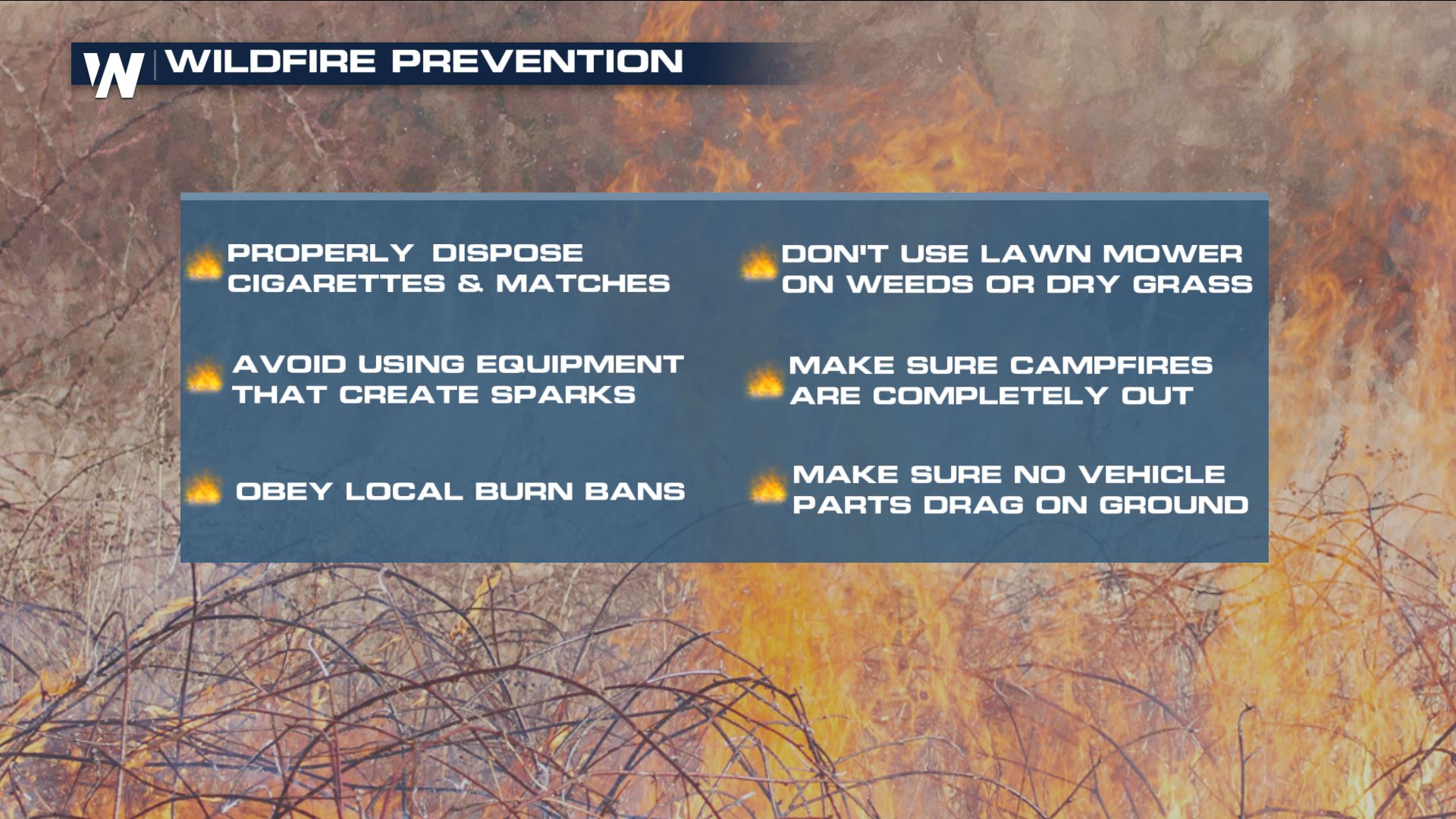 Keep checking with WeatherNation for more updates on Sunday's fire weather risk.