It has been weeks since some areas have seen any sort of precipitation. Due to the lack of rain, many locations across the southern portions of the United States are dealing with severe drought conditions or even worse, extreme.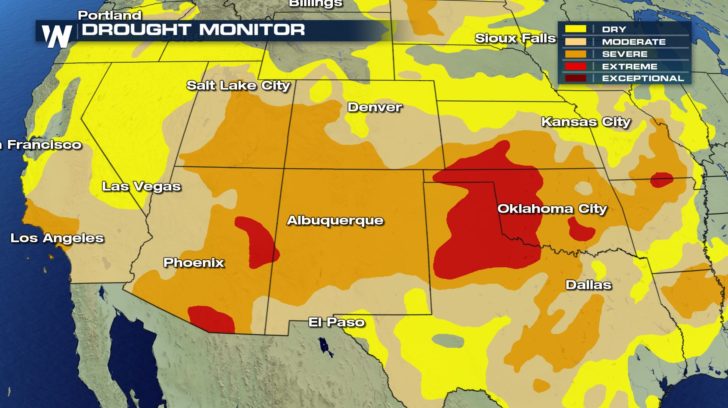 To make matters worse, today we have an elevated Fire Weather Outlook. This means that fire concerns are present this Monday especially across southeastern Arizona and southwestern New Mexico.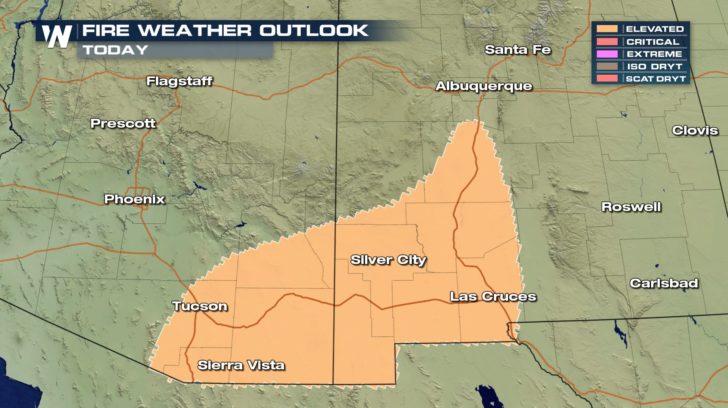 What is prompting this elevated fire concern? Well, for one reason, stronger winds with be working in today with wind gusts up to 40 mph.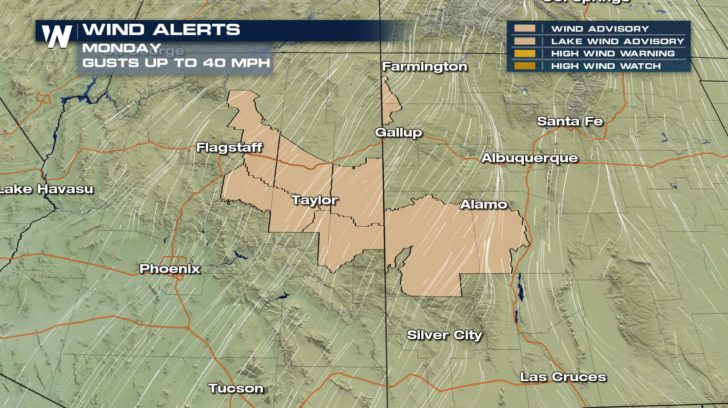 The stronger winds paired with the relative humidity levels around 15-20% means that any fire that starts could quickly spread. There are many dry fuels across the region from the lack of rain and the winds will help to spread the fire quickly. That is why the National Weather Service has Red Flag Warnings for cities like Tuscon and Safford in southeastern Arizona.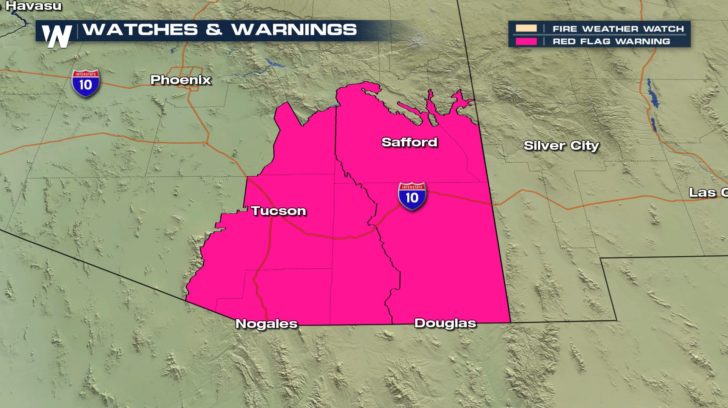 https://twitter.com/NWSTucson/status/963020571901612033 The good news is that we will see some relief this week. A cut off low off the coast of California pumps in moisture from the Pacific and gives the regions some much needed rain and snow.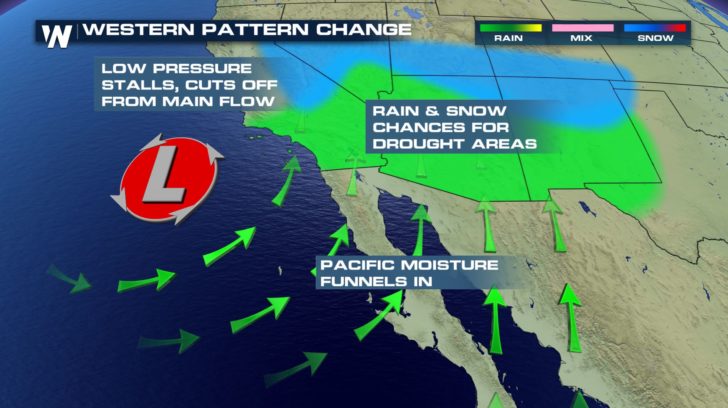 The rain won't be drought busting but it will bring some relief to the region. Most locations won't see over an inch but I suspect most people across the southwest will take whatever they can get right now. https://twitter.com/NWSTucson/status/963020891964825600 For WeatherNation, Meteorologist Kate Mantych