Extreme fire danger moves into the Four Corners Thursday in response to strong wind and low relative humidity levels.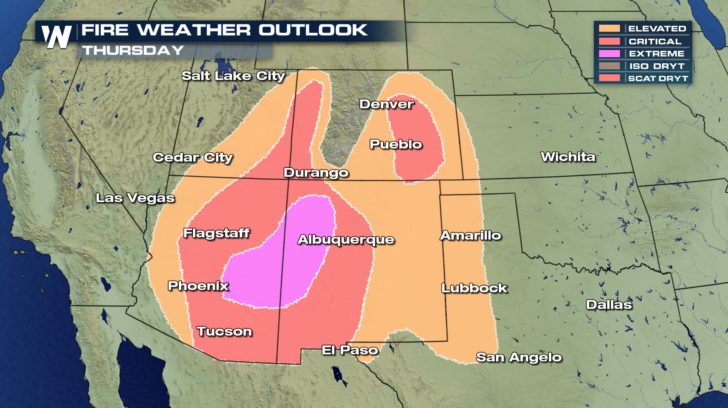 Fire Weather Outlook valid for Thursday, April 19 An approaching cold front will bring *beneficial rain* to parts of the South and Southwest, but before it arrives it'll kick up the wind and cause the fire concern.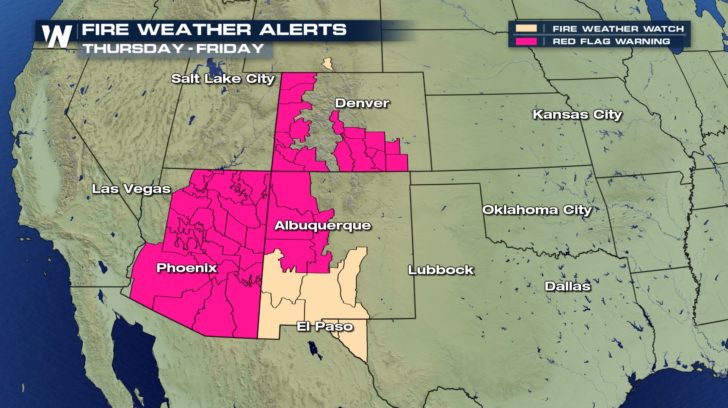 Fire weather alerts are in effect through at least Thursday, if not into Friday the 20th. Wind gusts may reach up to 50 miles per hour for the lower elevations and up to 70 mph for the higher elevations Thursday.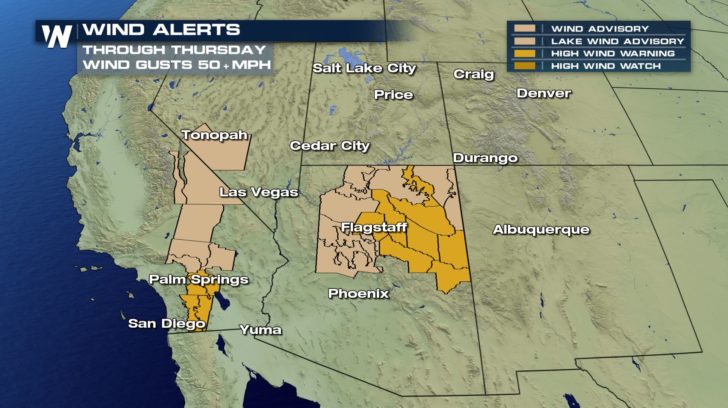 Wind alerts effective Thursday, April 19th.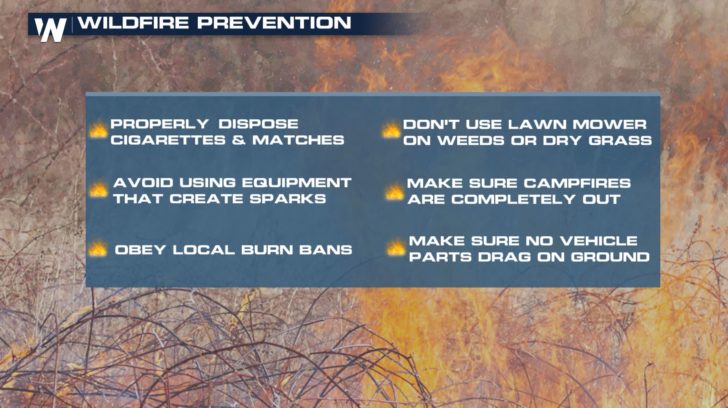 When fire weather alerts are issued, you want to check for local burn bans. These can be found via local governments or your town/municipality. Then, avoid doing yardwork that may create sparks, make sure campfires are all out (if burn bans aren't in effect) and properly dispose of cigarettes and matches. Areas of rain and snow will move across the Four Corners and into the drought-stricken region of Texas/Oklahoma between Thursday and Saturday. Then, up to an inch (maybe even two) may fall on the dry ground, helping to diminish the fire concern (for now).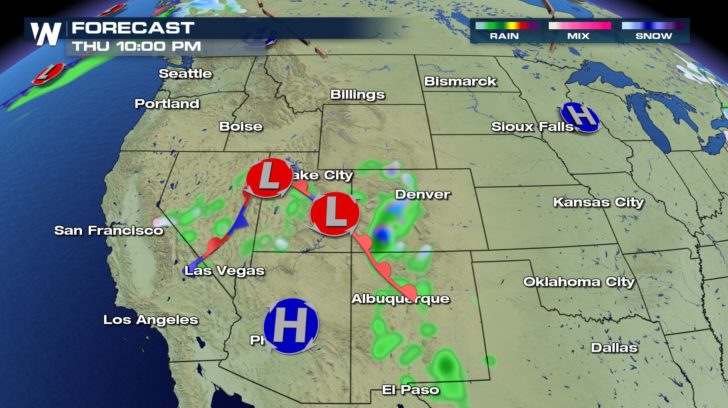 Forecast Thursday, April 19 where green shows rain and blue shows snow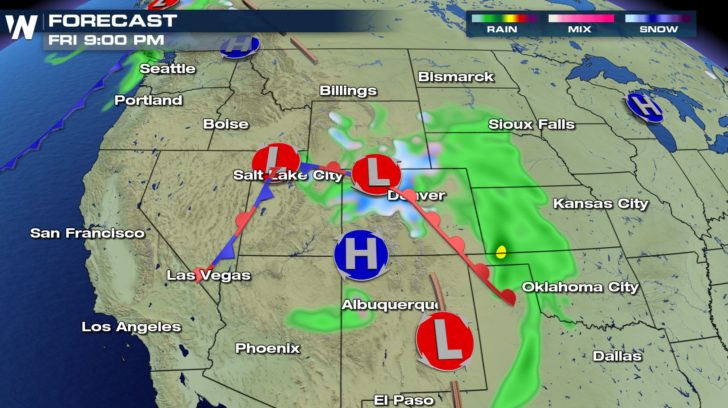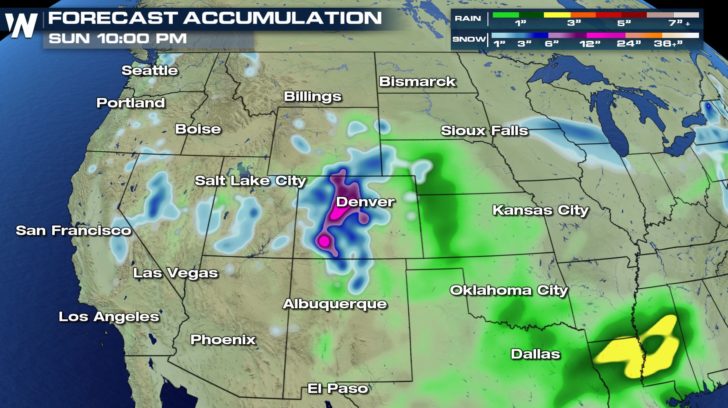 Total rain and snow for the next few days (through Sunday the 22nd) Keep an eye on the conditions across Utah, Arizona, New Mexico, and Colorado Thursday. We will keep you updated on any developments. For WeatherNation, Meteorologist Steve Glazier