Another day of increasing fire danger for the Four Corners.  Areas of Colorado are under a fire weather danger throughout Wednesday and red flag warnings are in place from the central to western part of the Centennial State.  Here is the very latest on today's risk.
Alerts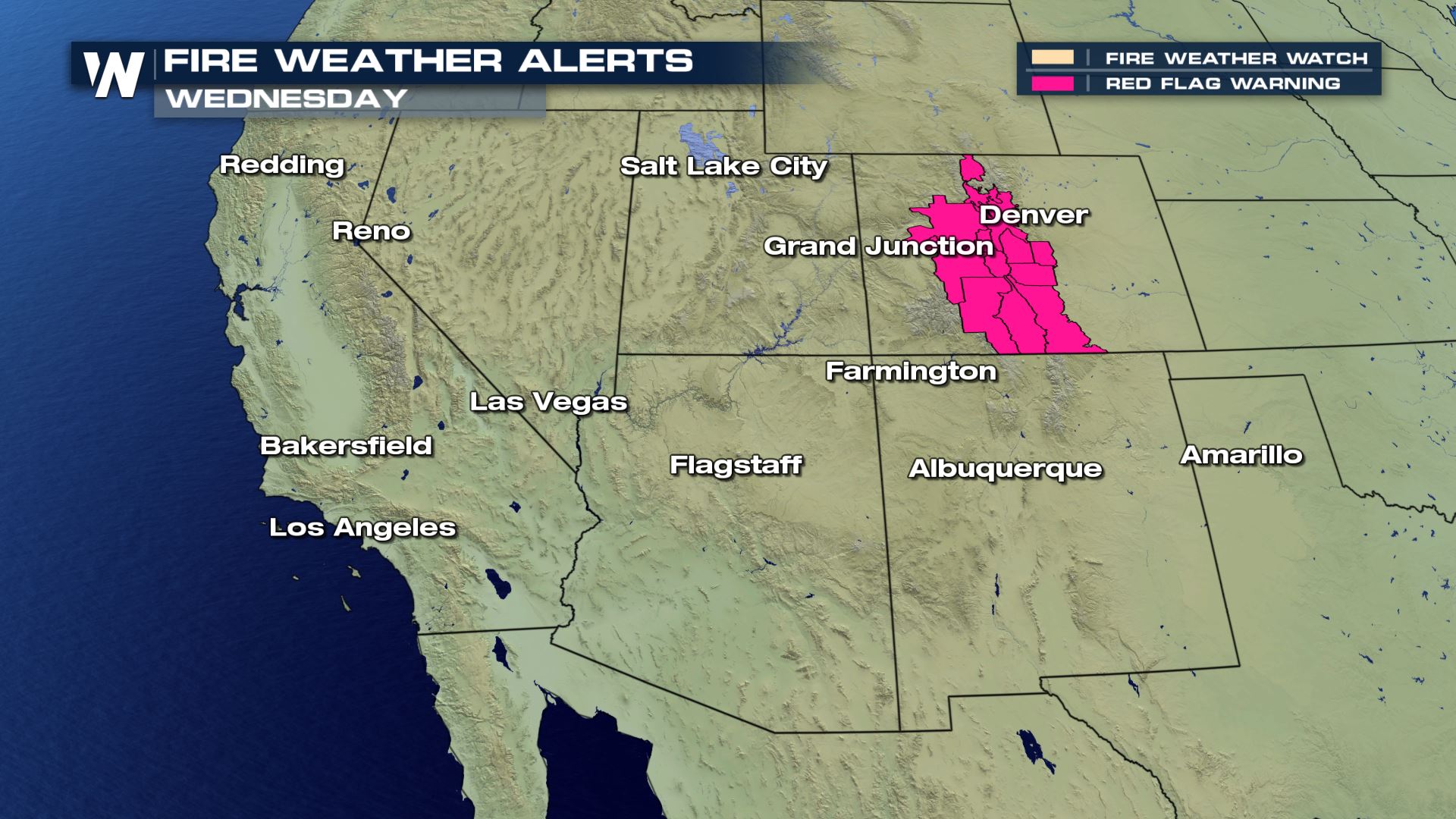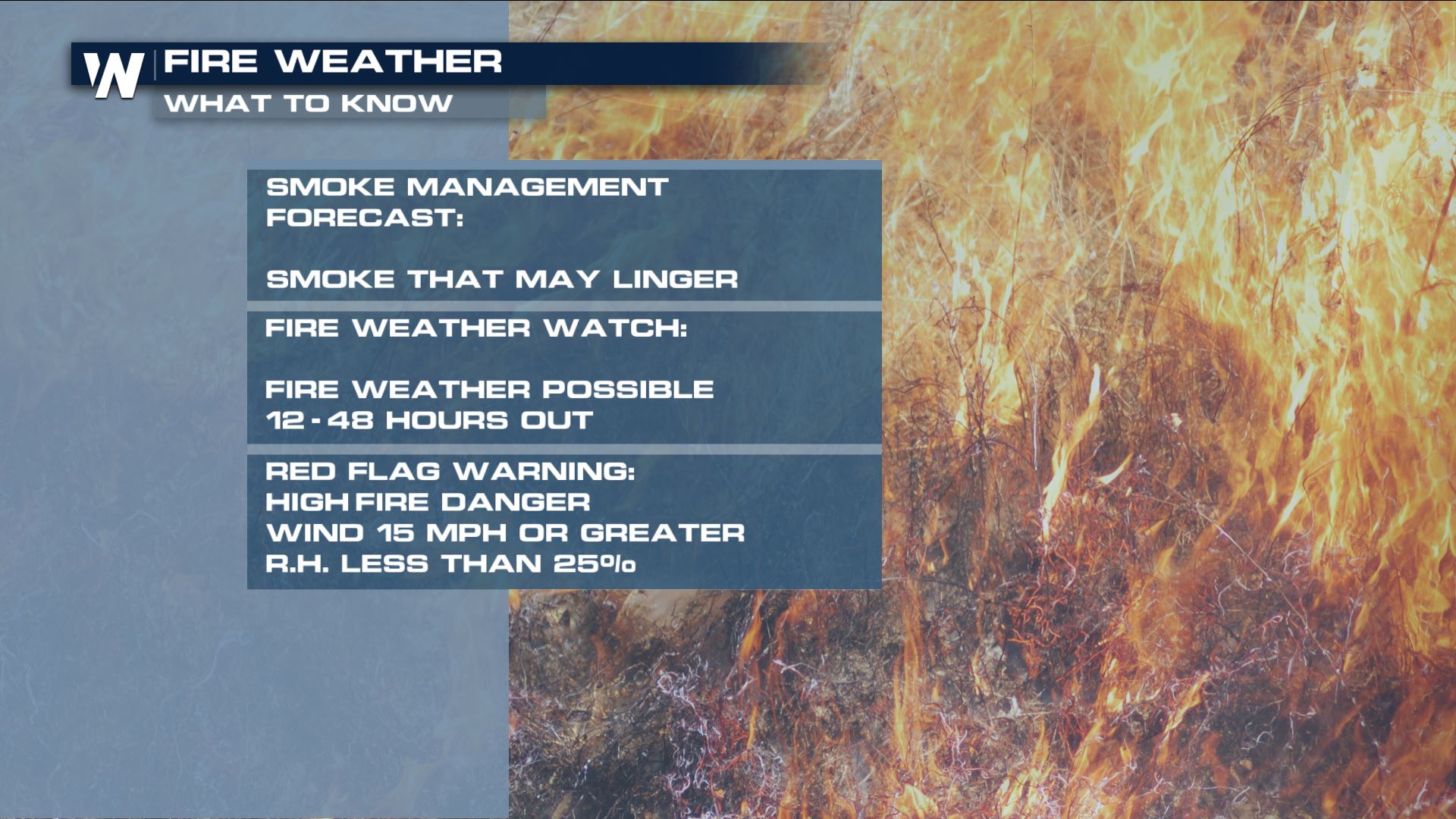 All the ingredients will be in the forecast today across Central Colorado leading to an increase in fire danger.  You will want to use caution in the red flag areas with any outdoor activities that can create sparks or flames.
Wind Forecast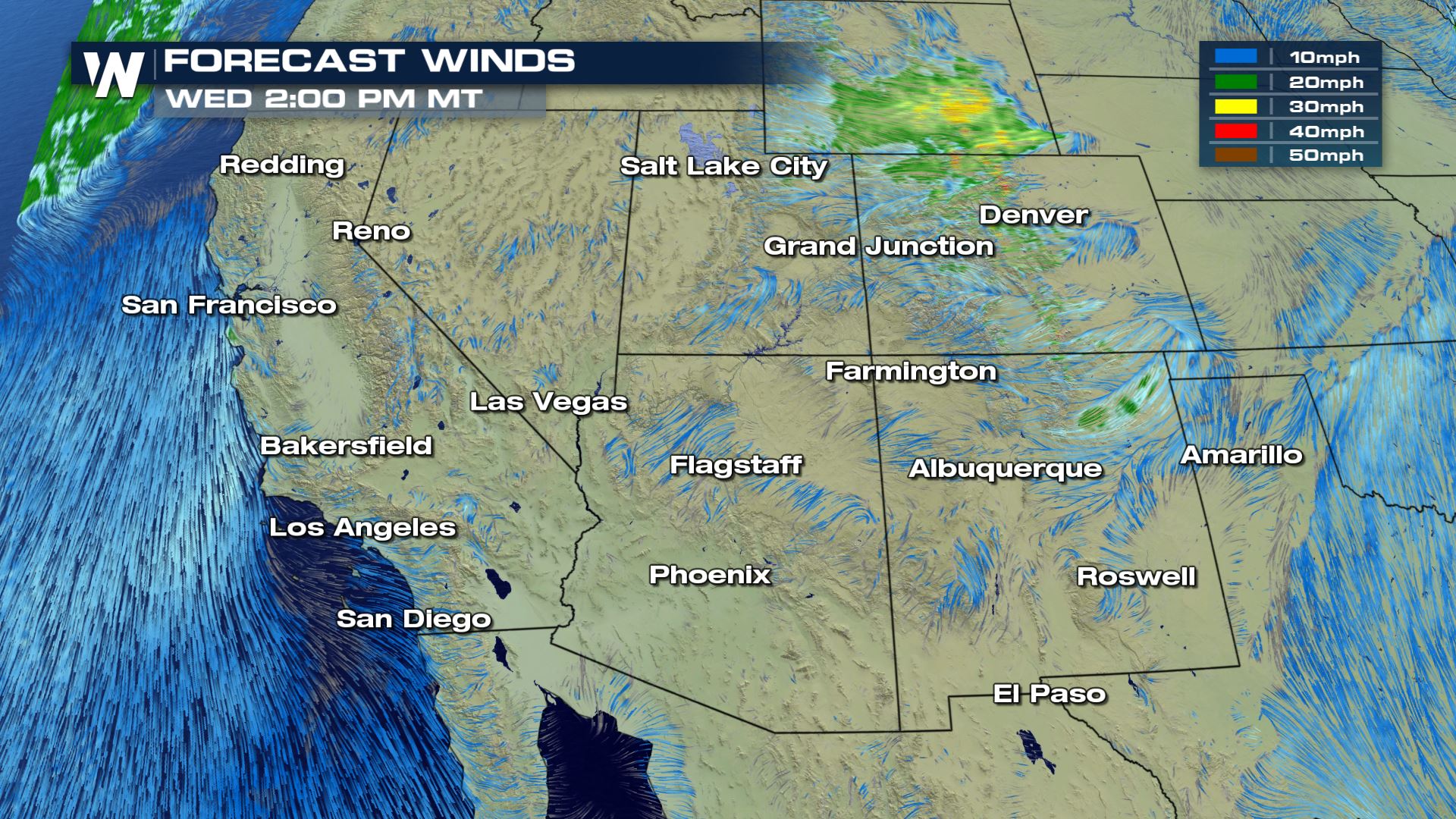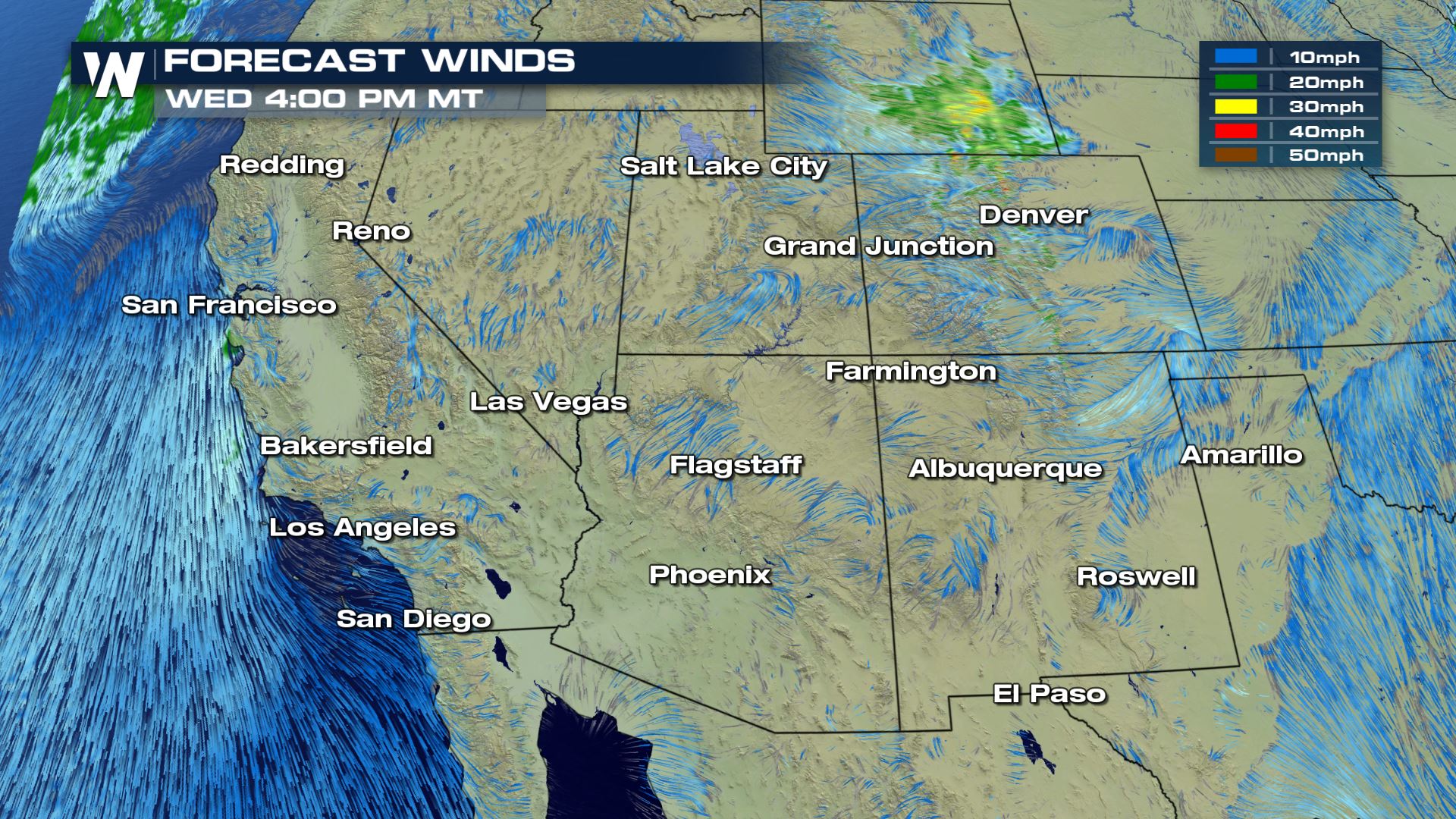 The winds shouldn't be an issue for a majority of the Southwest, but over Colorado the wind speeds will be strong enough to create dangerous conditions.  This will likely be during the afternoon hours.
Prevention Tips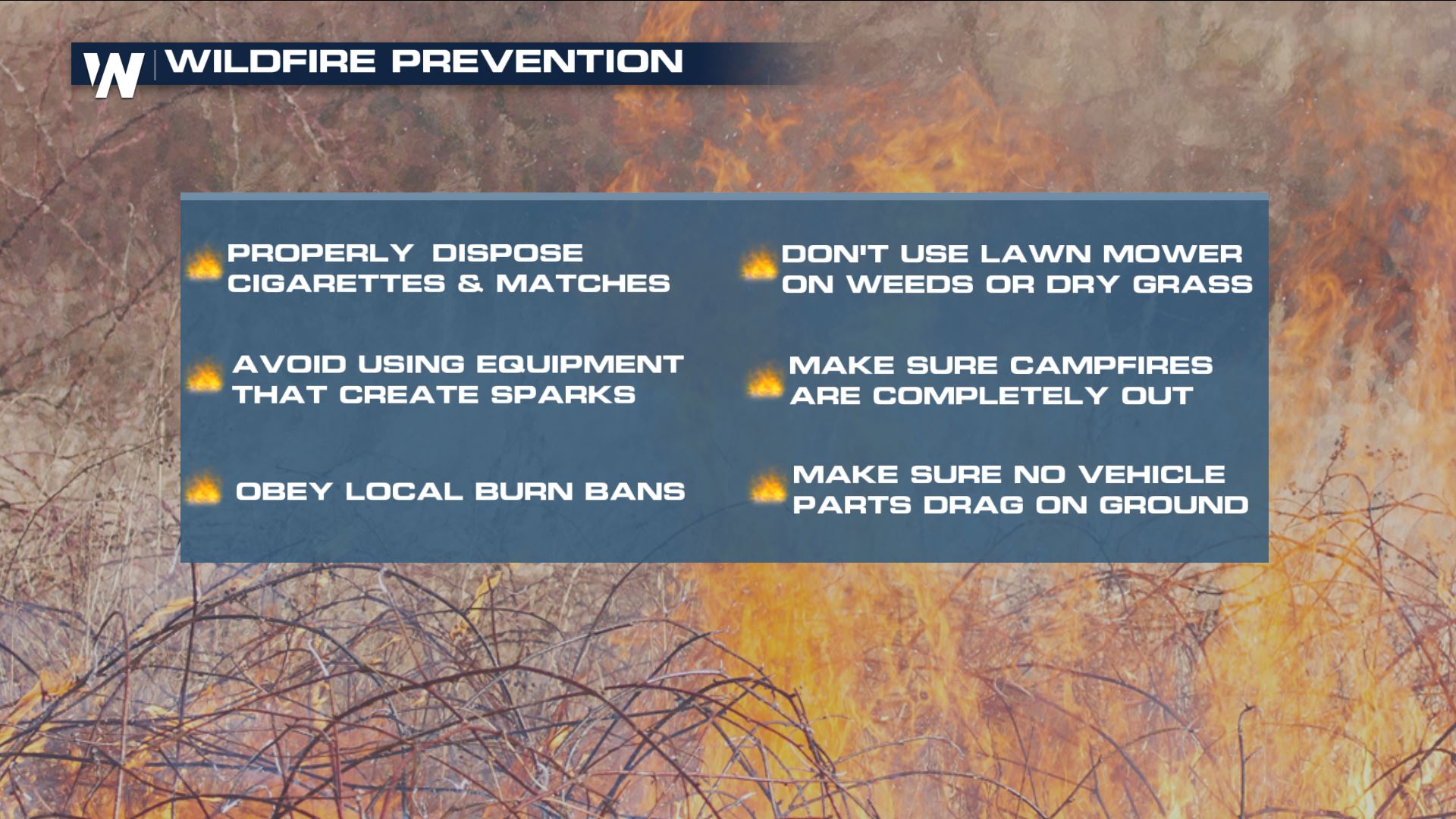 Here are some tips to keep in mind to help prevent starting any wildfires.  This includes obeying local burn bans and proper disposal of cigarettes and matches. Keep checking with WeatherNation for the latest on today's fire risk.