Fire danger is going to be a concern over the Four Corners (Utah, Colorado, Arizona and New Mexico) for the next few days.  Warm, windy and dry weather is setting up over the region and that means fires could start quickly and spread rapidly.  Here is the latest.
Fire Weather Alerts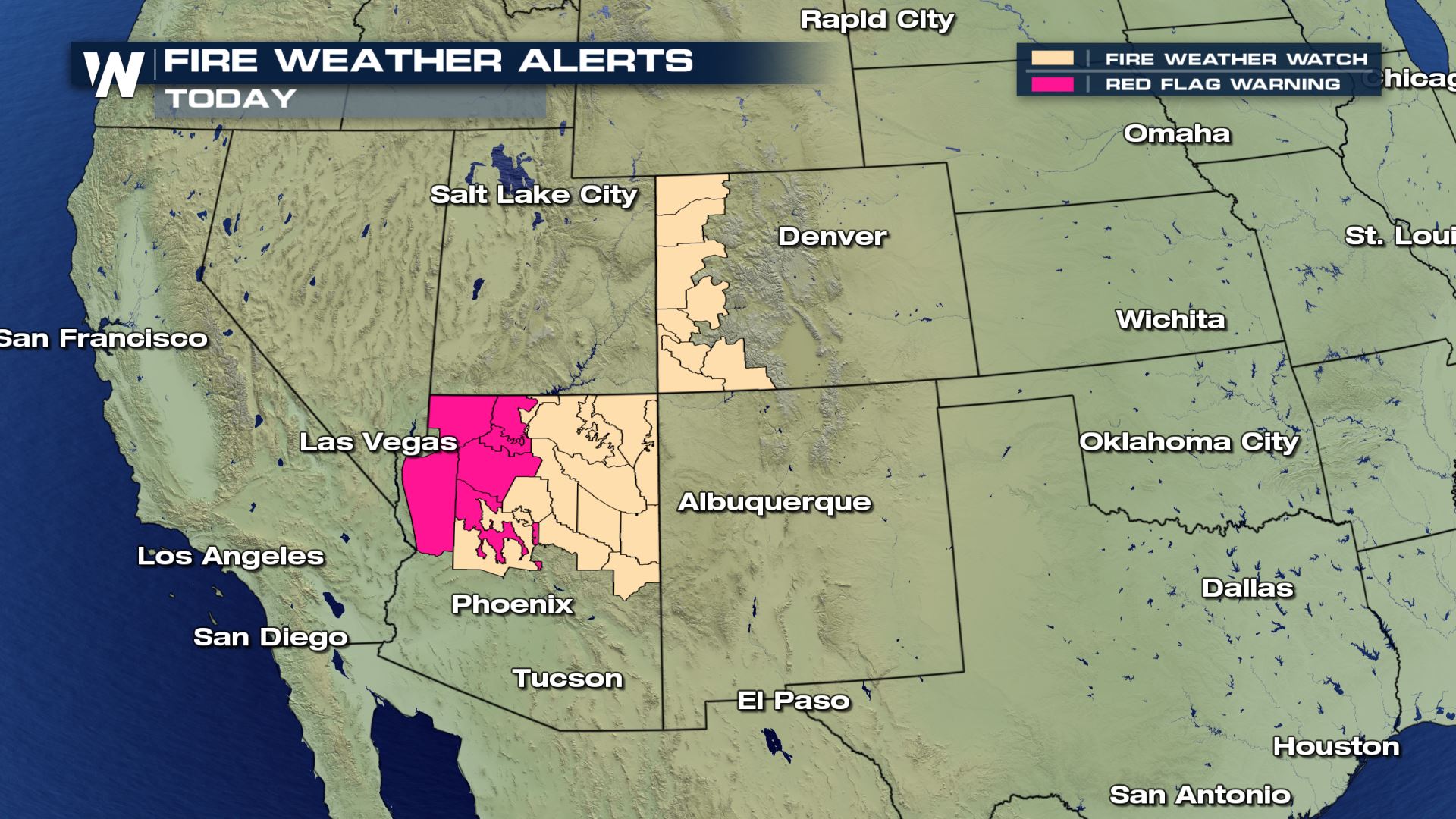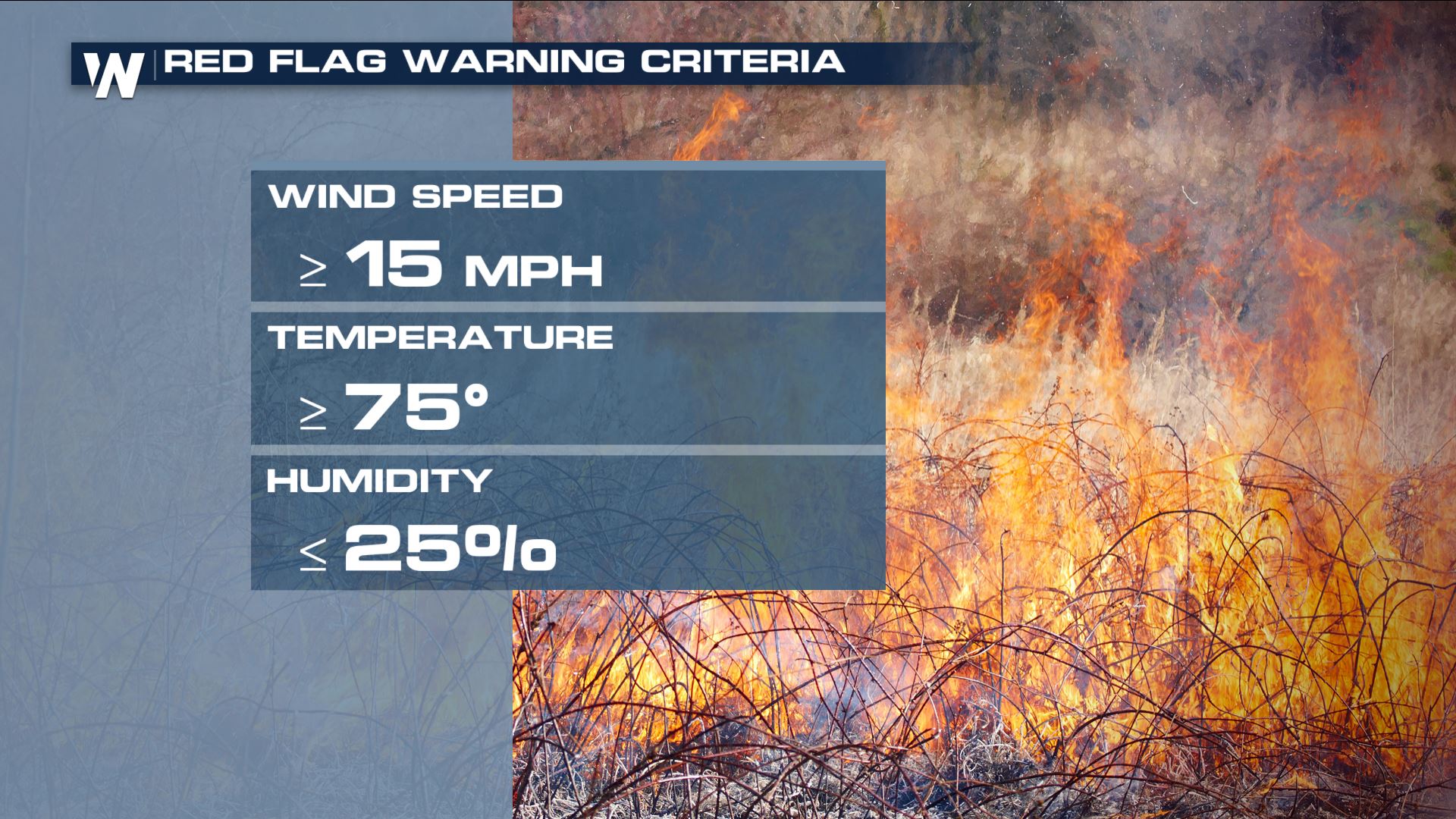 Parts of Arizona are under a Red Flag Warning today for the threat of fire danger.  All of the ingredients are there today and there will likely be more Red Flag warnings across the region again on Sunday.
Drought Monitor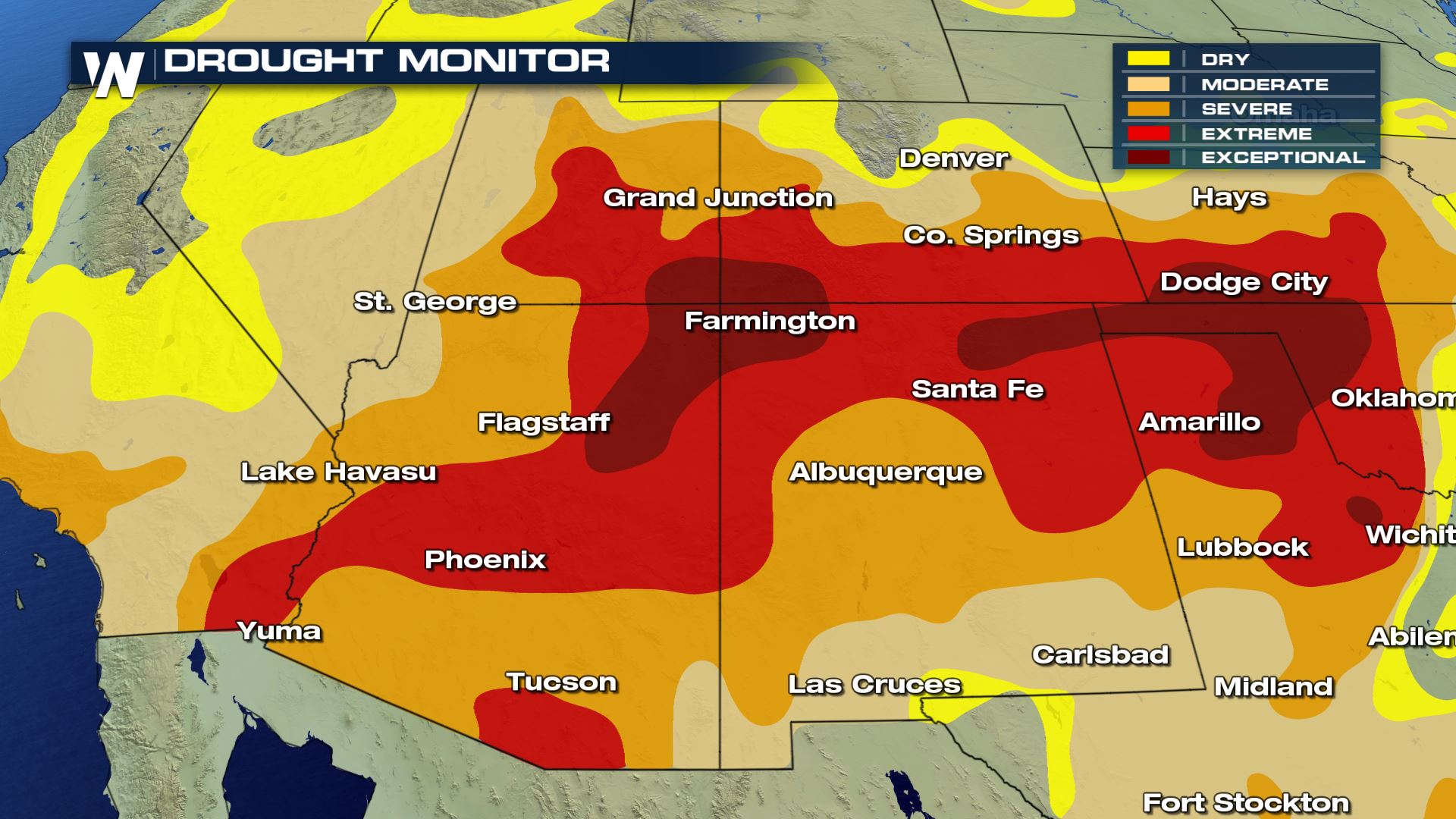 There will be plenty of fuel to burn on the ground in the form of dry grass and shrubs with all of the extreme and exceptional drought conditions taking place.  We are in desperate need of moisture in these areas and even though there are some light rain chances there won't be enough rainfall to change these conditions significantly.
Wind Forecast
Winds help intensify fires and also can cause them to spread rapidly.  Here is the latest wind forecast for the Four Corners Region.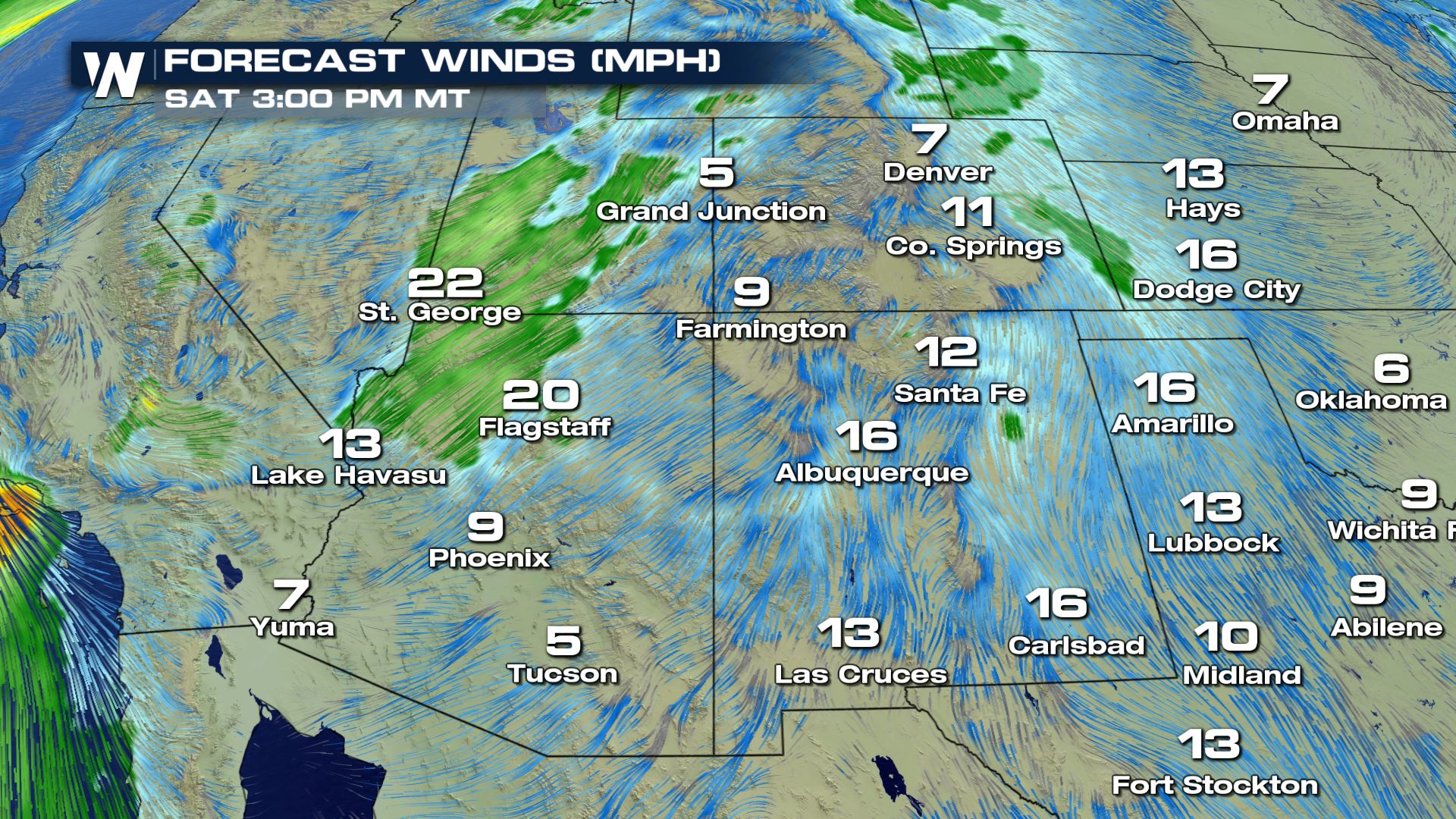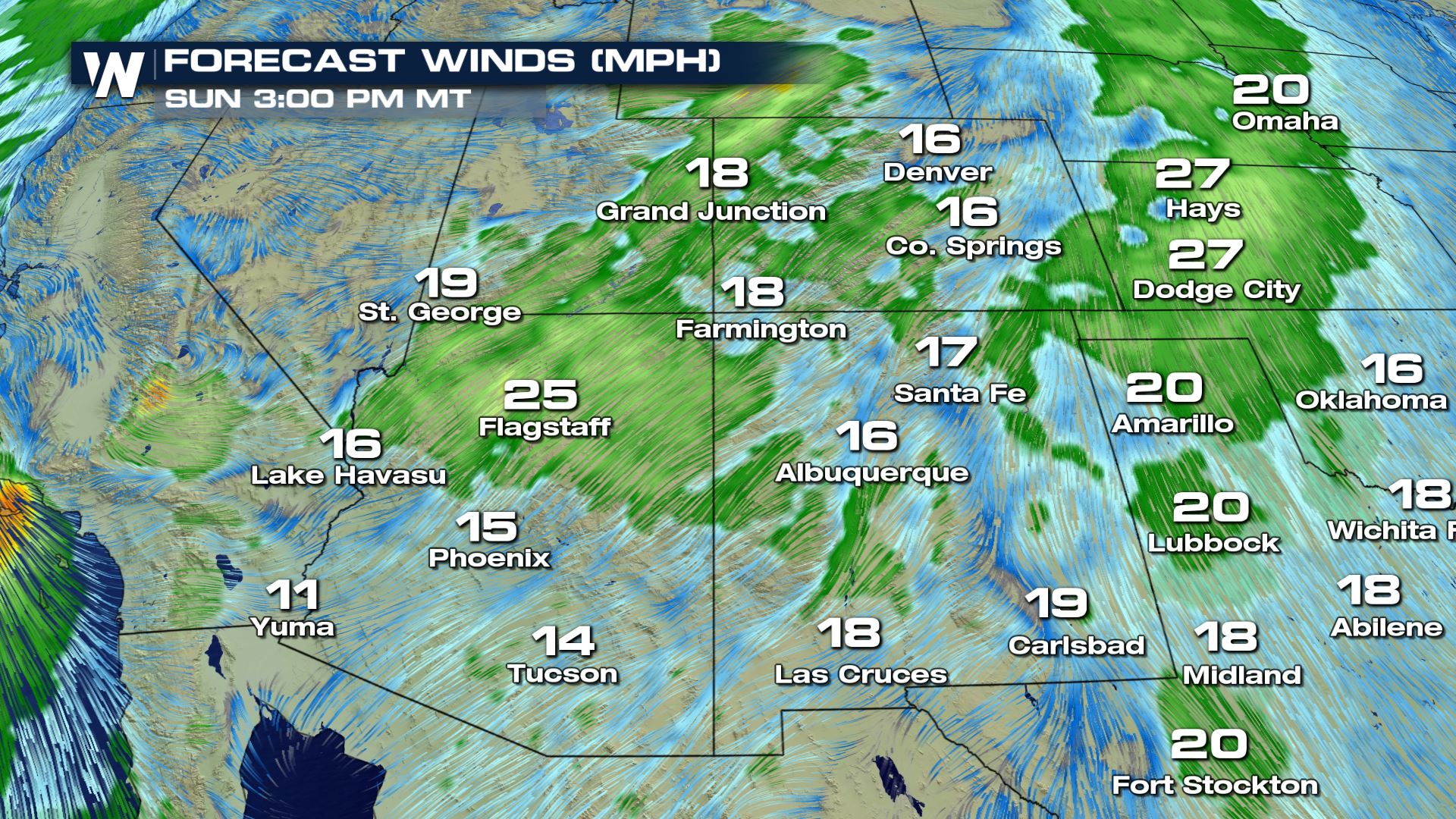 You can see wind speeds will be greater than 15 mph for most of the area today and tomorrow.  These wind speeds meet the wind criteria for a Red Flag Warning. Use caution this weekend if you have any outdoor activities that involve flames or sparks.
Meteorologist Patrick Crawford