A significant fire weather risk today for parts of the Southern Plains.  This includes the states of Kansas and Oklahoma.  Any fires that start could easily become out of control quickly, so people in these areas will need to use extra caution.
Wind Forecast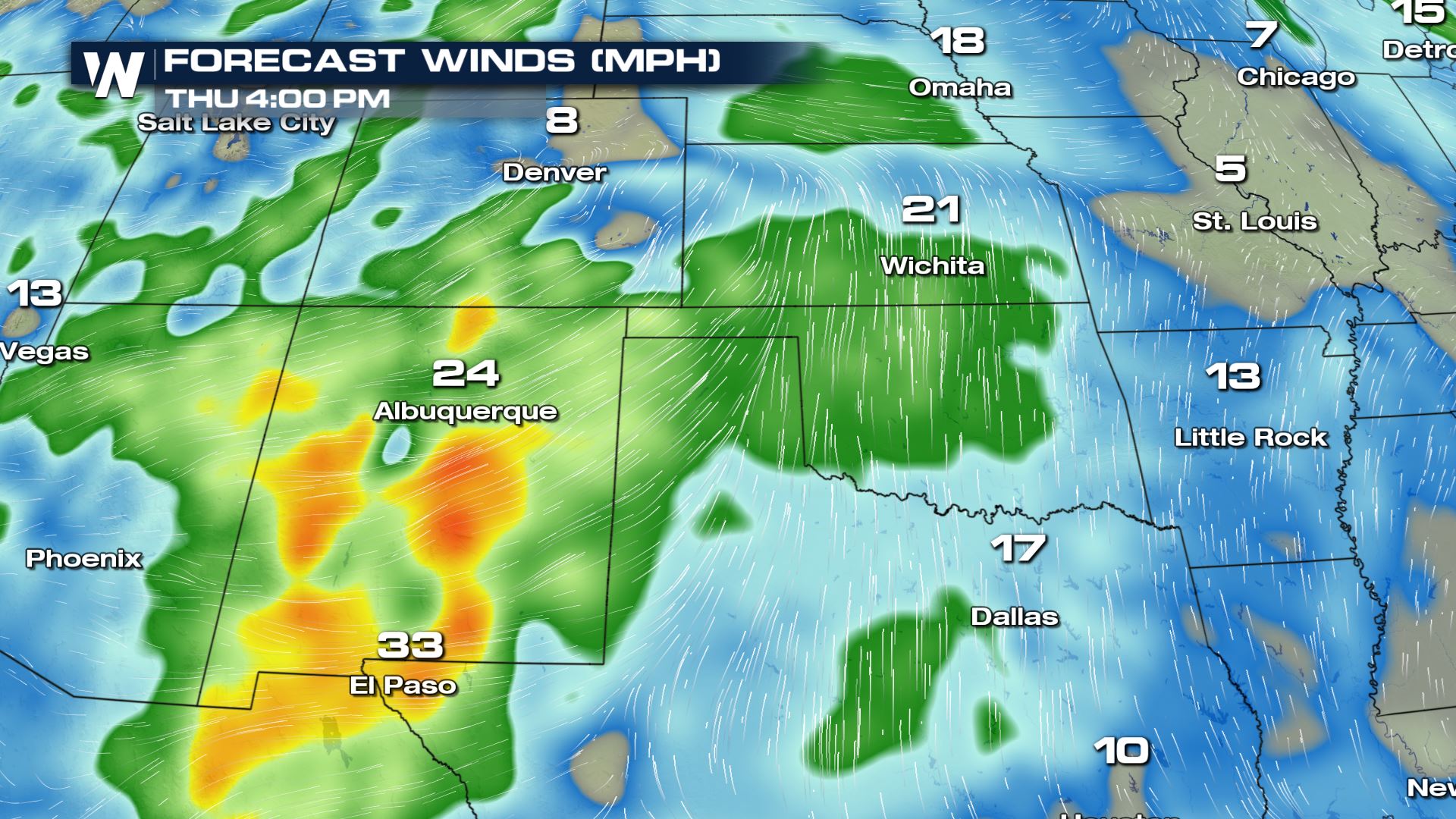 Strong winds and low humidity will be the big weather story over the Plains and the areas that have not seen much precipitation over the past several months will have the highest fire weather risk today and also tomorrow.
Fire Alerts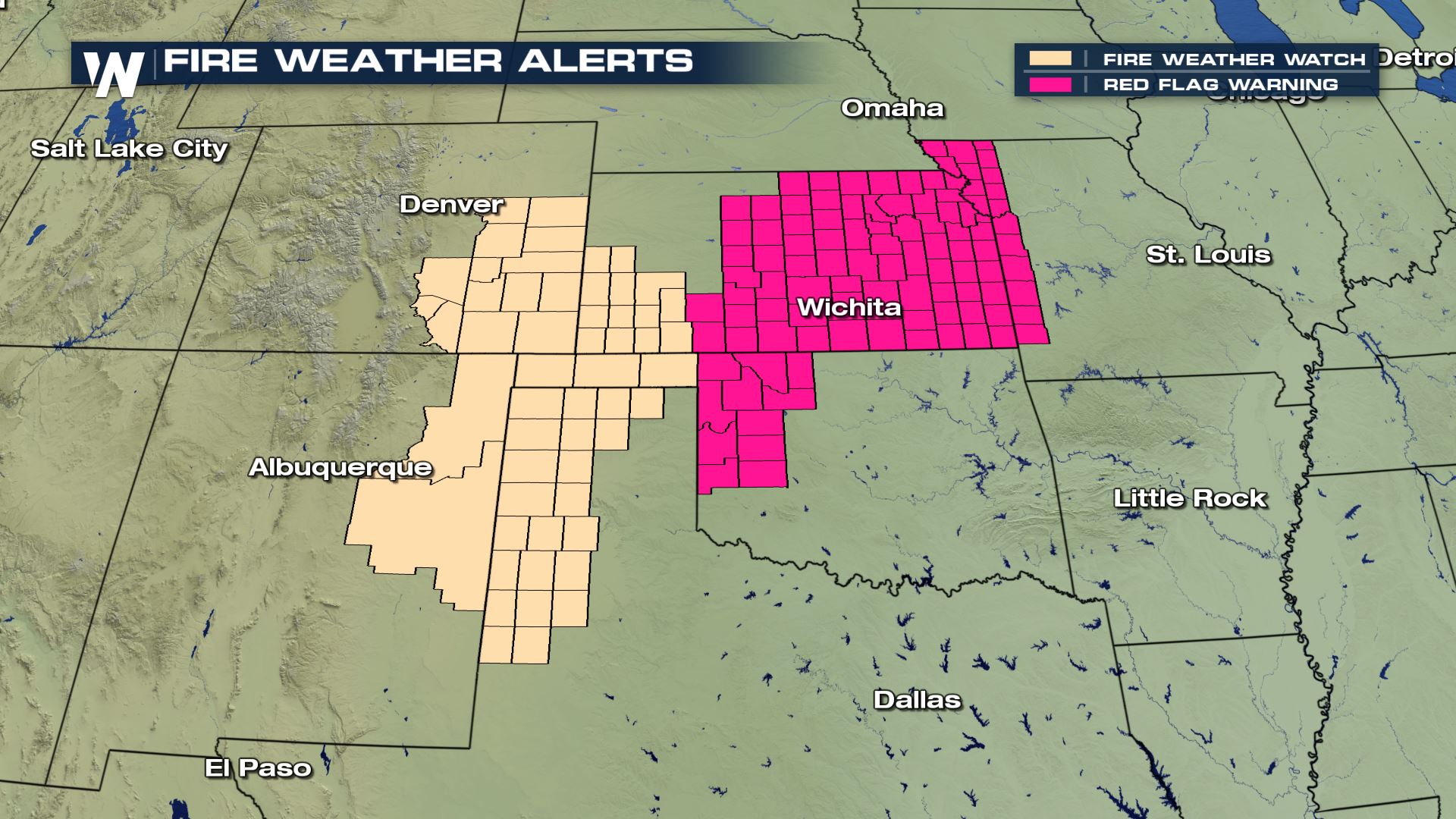 Red flag warnings and fire weather watches are in effect for the rest of Wednesday for parts of Colorado, New Mexico, Texas, Oklahoma, Kansas and Missouri.  These specific areas are also the same areas that are dealing with extreme drought conditions.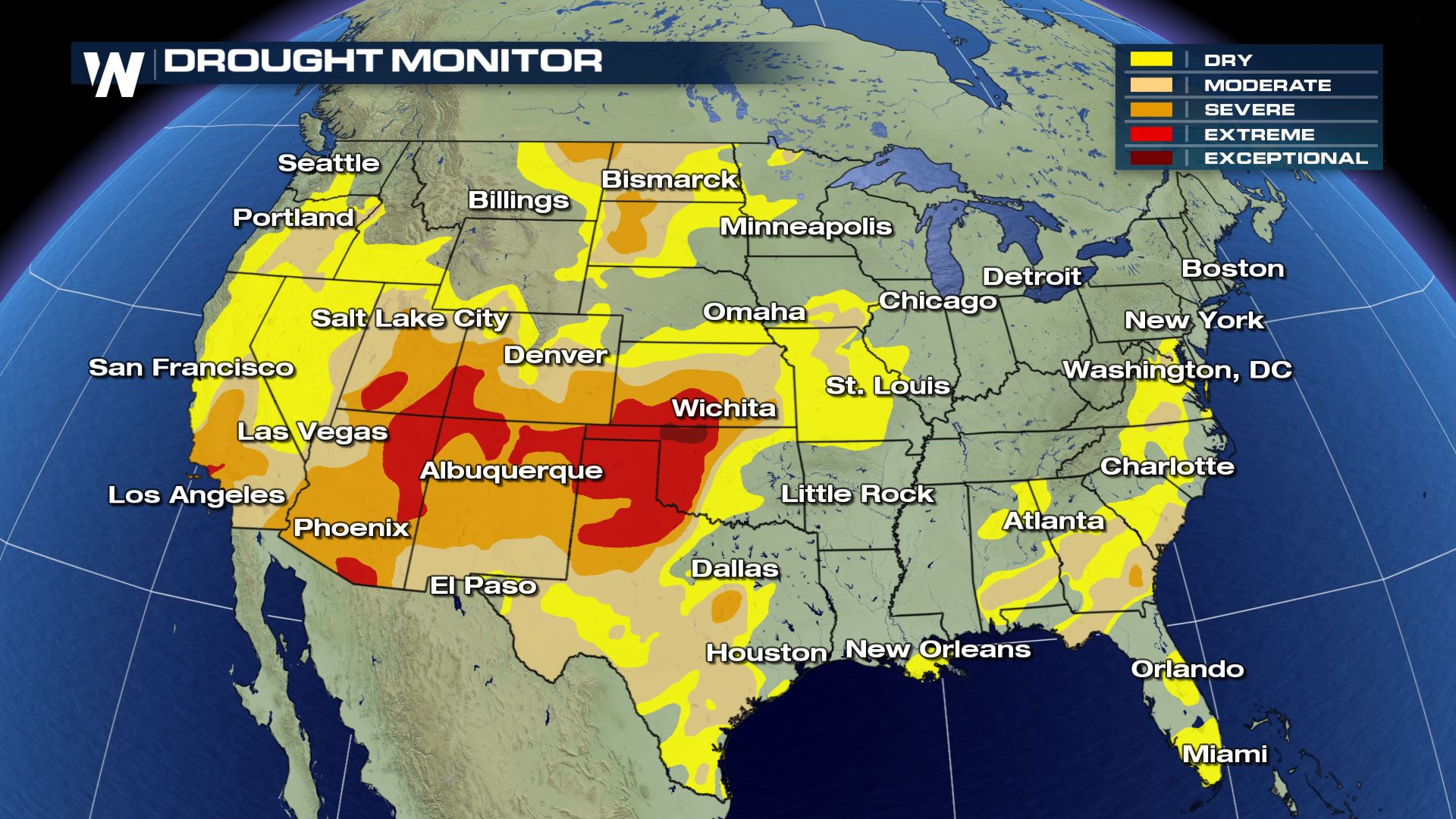 Please be safe if you are going to be doing any outdoor burnings.  Here are some safety tips for wildfire prevention.
Meteorologist Patrick Crawford