An EF-3 tornado touched down in northern New York on Monday afternoon, in an area known as the "Tug Hill Plateau". This spot is typically known for huge winter snows, thanks to a small change in elevation that contributes to impressive lake effect snow bands. On Monday afternoon, however, the town of Lewis saw a rare EF-3 tornado, not a snowstorm.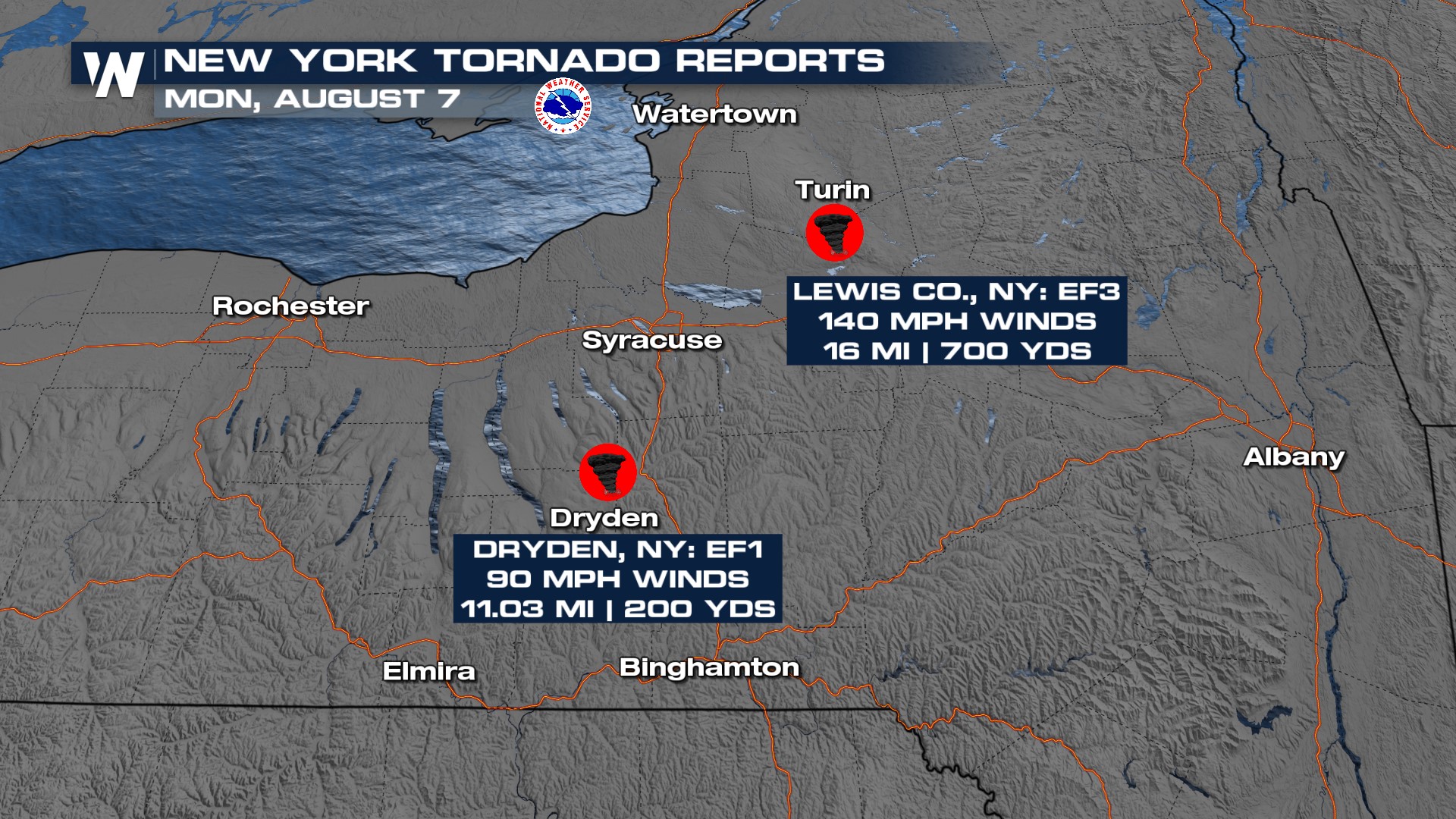 A strong tornado in the Tug Hill Plateau is rare - since 1950 when official tornado reports began, only 3 EF-2 or greater tornadoes have touched down in the area, and none in the month of August. In fact, only 3 EF-3 or greater tornadoes have ever touched down in New York State in the month of August, the last time in 1973 when an EF-4 tornado touched down in the Capital Region before moving into western Massachusetts's. The last time New York saw an EF-3 tornado was in May of 2014.
According to the National Weather Service Office in Buffalo, NY, Monday's tornado was 700 yards wide, and on the ground for an impressive 16 miles before dissipating over the town of Turin. Winds over 140 mph deforested trees, destroyed the water tower in the town of Turin, and overturned ski chairs at local ski resorts.
Two additional tornadoes were recorded in the Northeast with this storm system on Tuesday morning - an EF-1 in Plymouth County near Mattapoisett and on Buzzards Bay and another EF-0 on Cape Cod! Typically Massachusetts sees 1-3 tornadoes every year, most on the weaker side. Cape Cod was hit by a tornado in 2019, that caused damage to a local hotel in Yarmouth.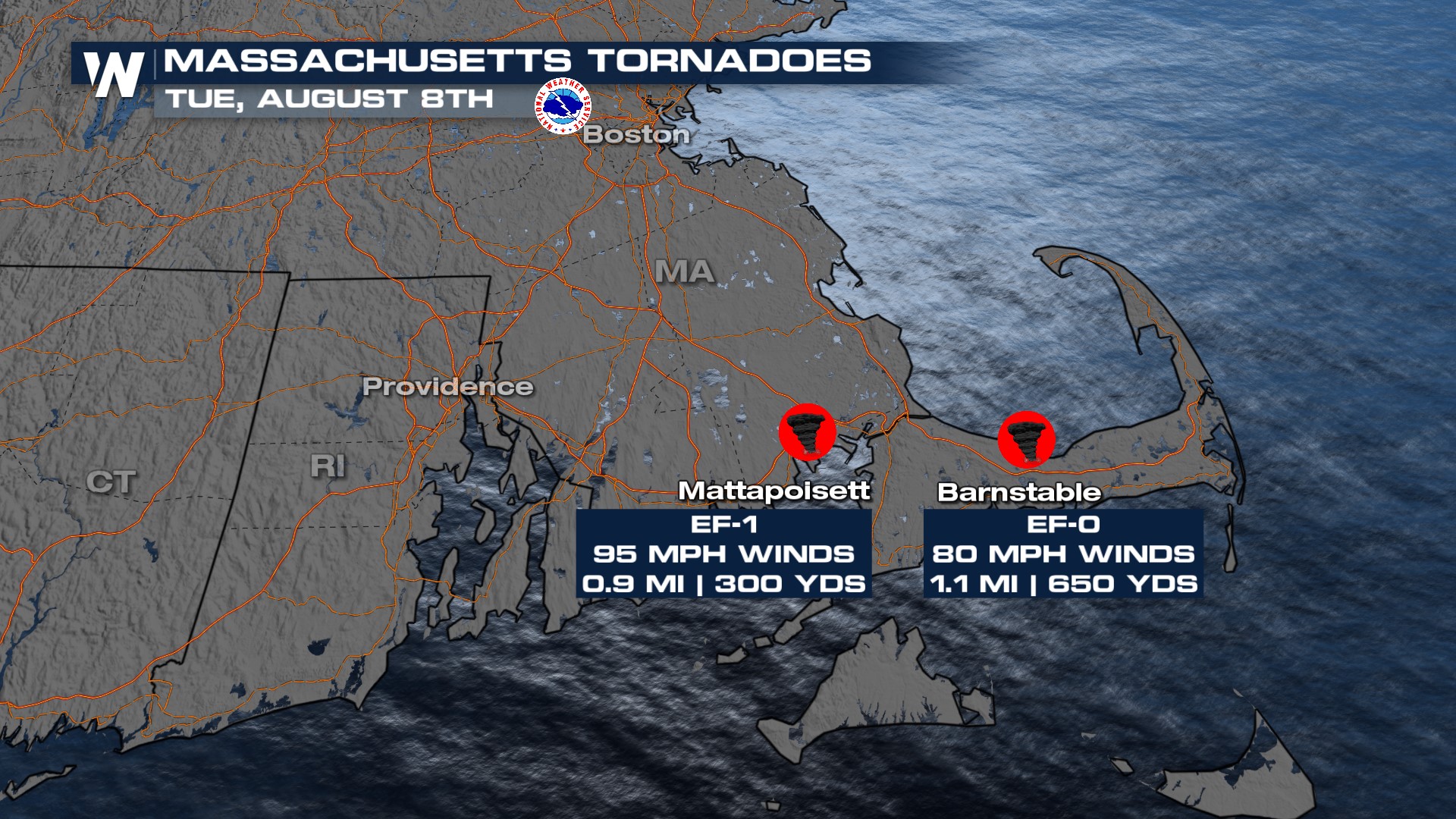 Tornadoes weren't the only problem - extreme flooding hit southern Massachusetts, completely flooding parking lots in Andover, MA!