A powerful storm system that brought widespread severe weather to the South Friday into Saturday has also caused numerous issues with flooding and flash flooding across the Deep South and Southeast. Heavy rain is expected to continue for portions of the Southeast, including Georgia, and Florida, which could lead to additional flash flooding issues through the end of the weekend. The graphic at the top of the page shows where the risk for flash flooding is expected to be highest Saturday, primarily along the gulf coast.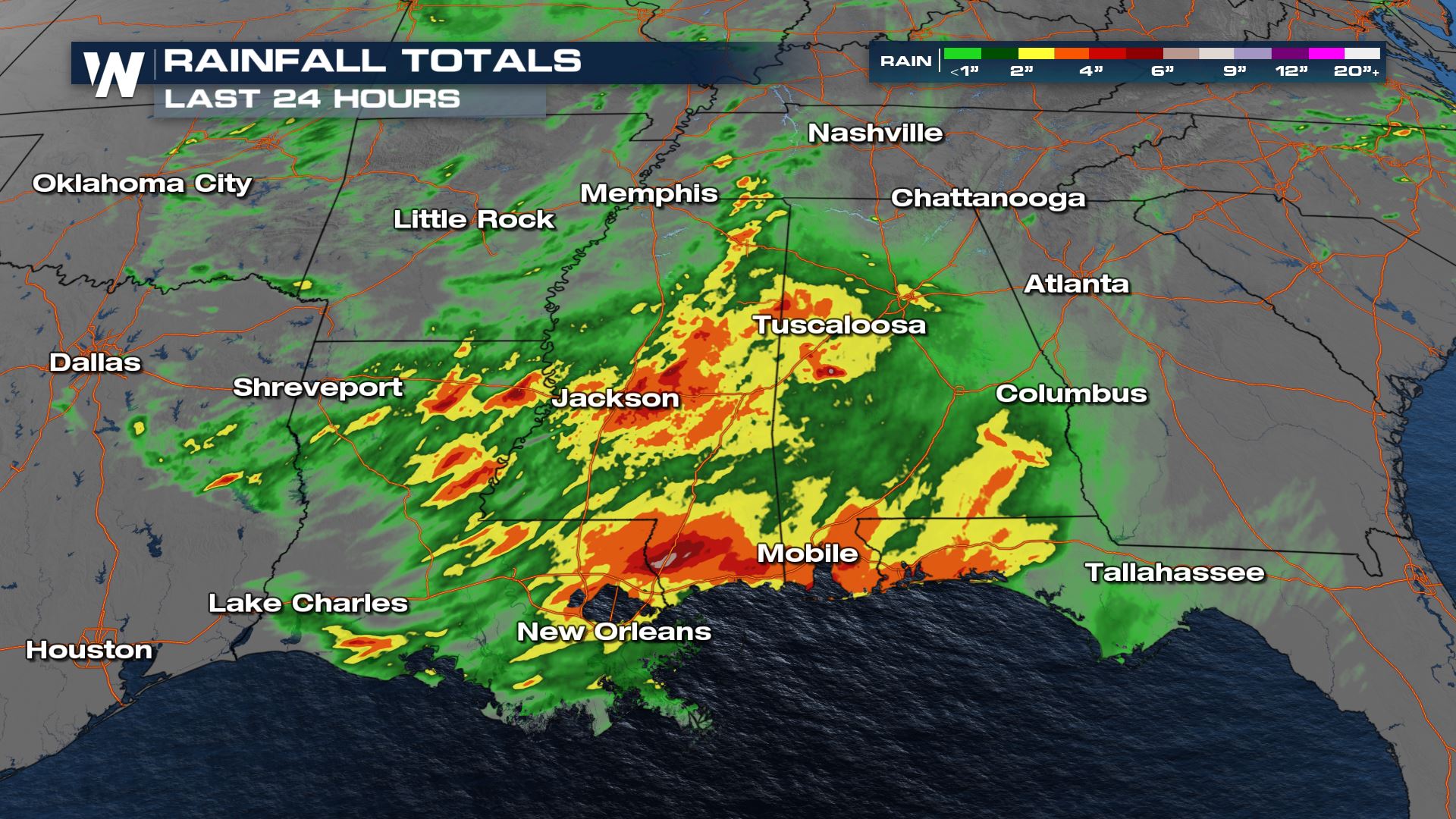 Heavy rain has accumulated to over 4-5 inches in some locations that led to flash flood warnings. The chance for heavy rain is expected to taper off across much of the Southeast by the evening, Saturday, before shifting to solely Florida on Sunday.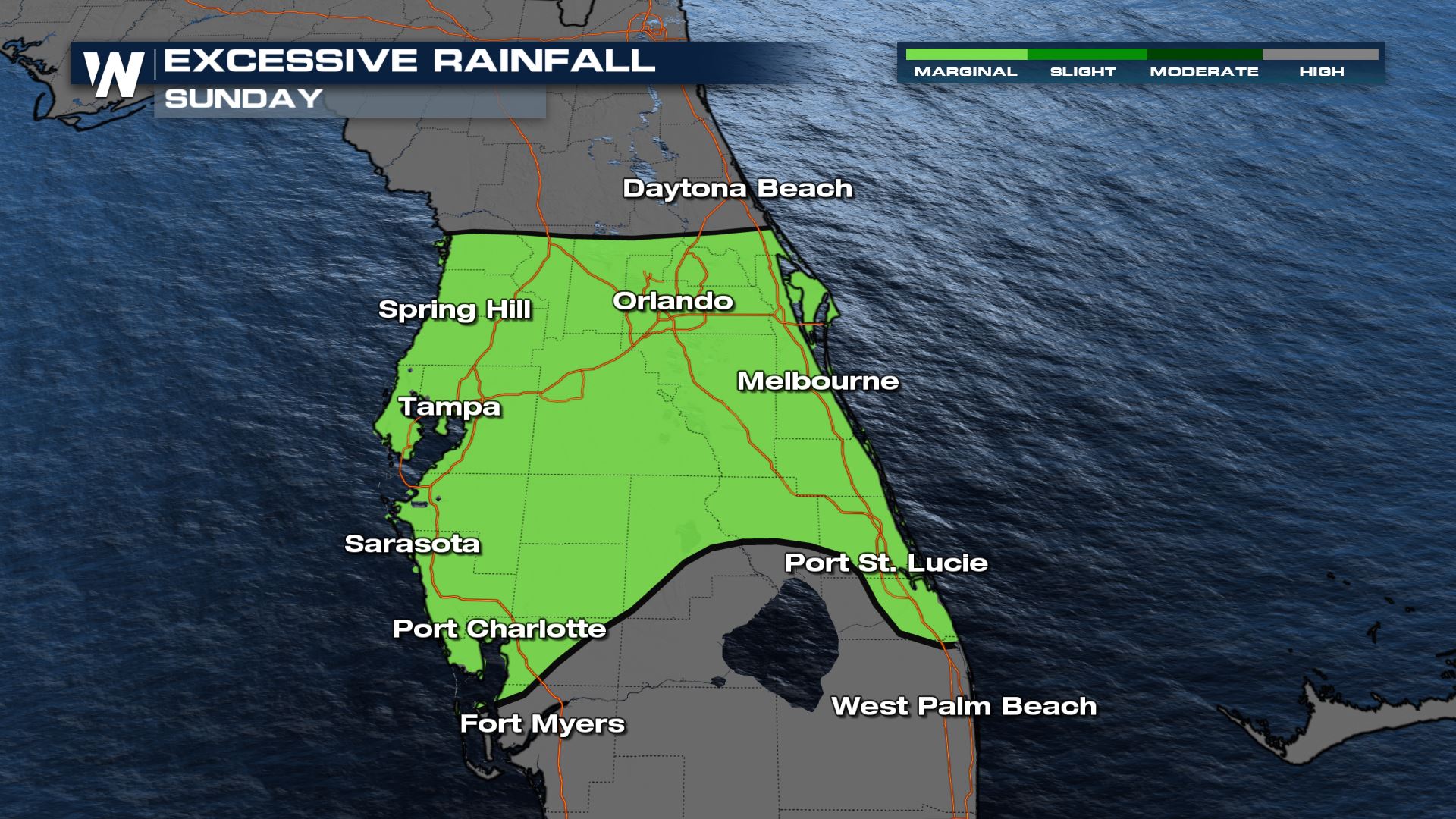 A marginal risk for flash flooding has been issued by the Weather Prediction Center (WPC) for portions of Central Florida on Sunday, due to numerous thunderstorms that are expected to develop with heavy rainfall rates. The risk would likely be higher but Florida has been relatively dry over the past 30 days which should allow soils to absorb more moisture before excessive runoff occurs.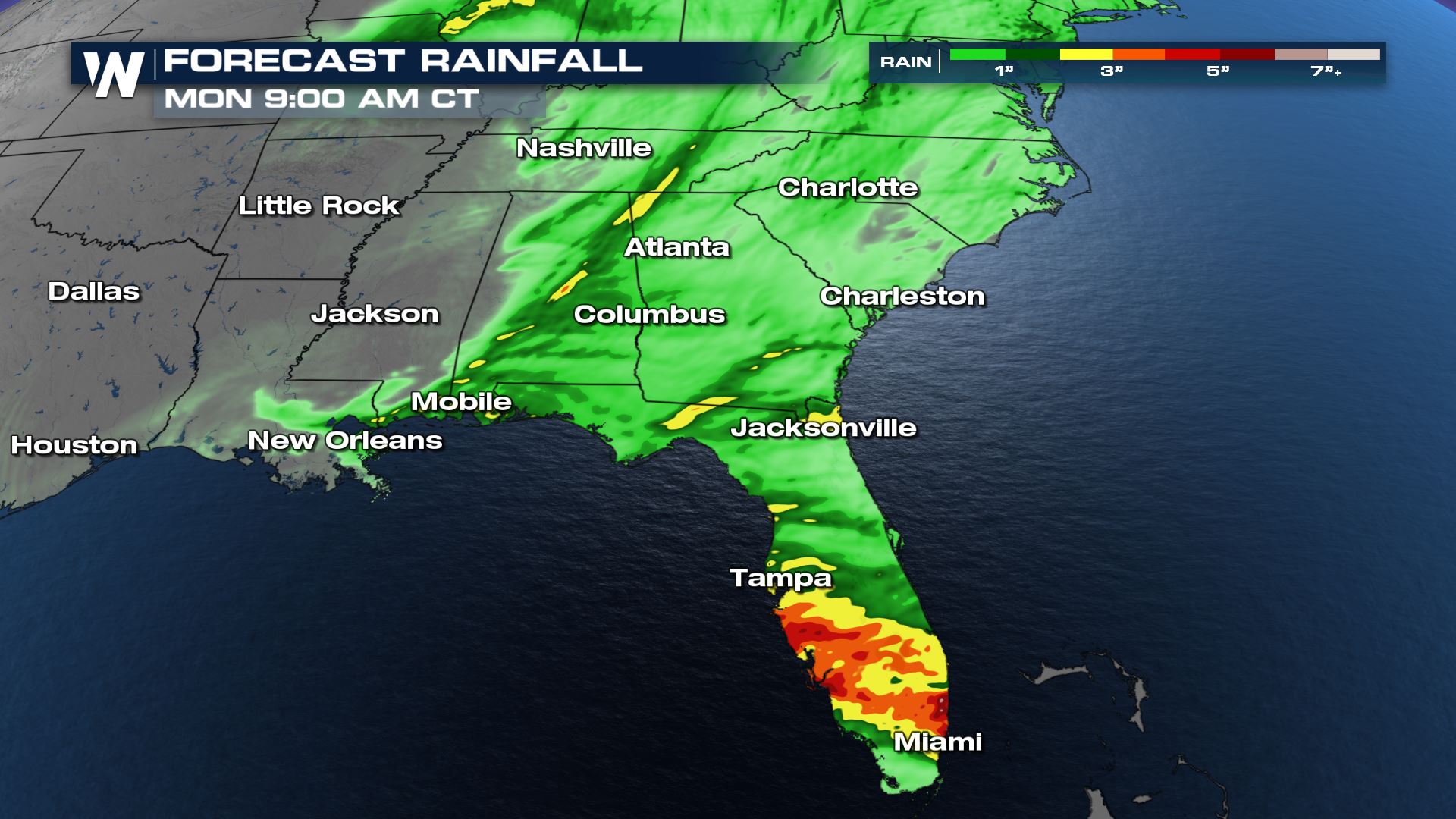 Our Barron Model (BAMS) depicts heavy rain across the Southeast Saturday into Sunday, particularly in Florida where multiple rounds of thunderstorms are possible.