Nearly five inches of rainfall Saturday afternoon led to vehicles getting swept away from a New Jersey car dealership as the community of Little Falls dealt with intense flash flooding. https://twitter.com/WeatherNation/status/1028456145810116608 Social media videos showed a car dealership on Route 46 getting inundated with water after the heavy rain.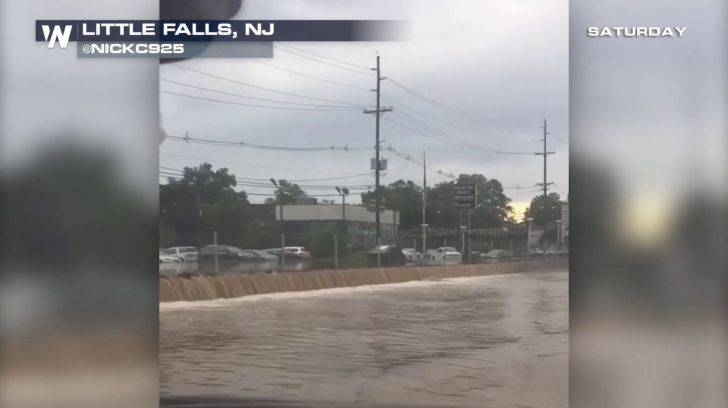 Courtesy Instagram User NickC925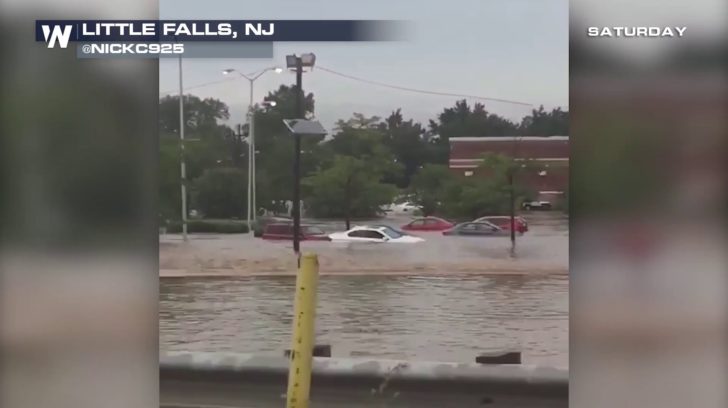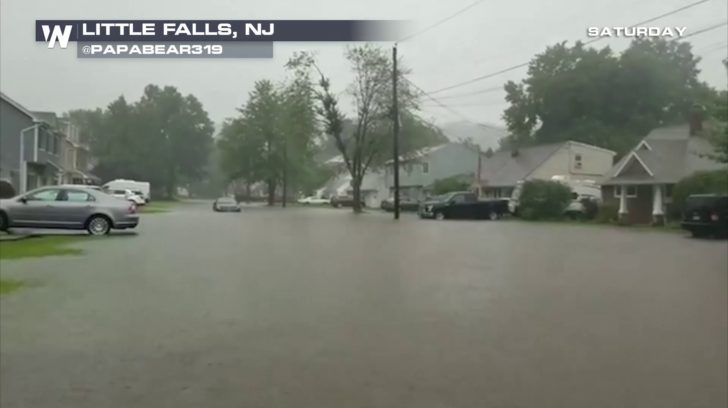 Courtesy PapaBear319 Little Falls and Rt. 46 sit along the Passaic River. Nearby Essex County Airport registered 4.92" of rainfall Saturday, a tad less than the original six inches estimated by radar.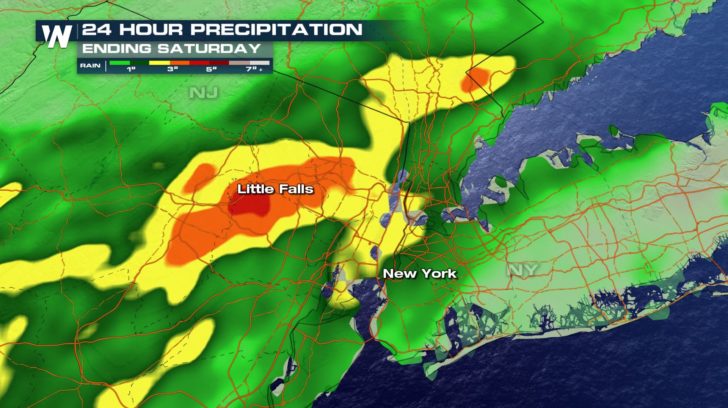 https://twitter.com/WeatherNation/status/1028470866063937536 More heavy rain is expected across the Northeast Sunday, Monday, and early Tuesday due to a slow-moving storm system. Additional rainfall could add up to 1 to 4 more inches in some areas.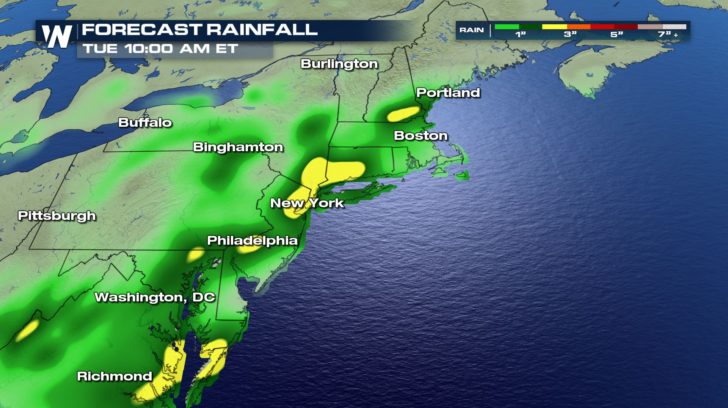 Be mindful when traveling through this area the rest of this weekend. Allow extra travel time. Take an alternate route if your path is flooded. Move vehicles to higher ground now before the heavy rain hits. Since it has been so wet lately, it may not take a lot more rain to produce flooding. For WeatherNation, Meteorologist
Steve Glazier