The parade of storms continues across the Northwest today and that will lead to a risk of flash flooding into areas of western Washington and northern Oregon.  The flooding risk will be for the rising streams and rivers in these areas. Here is the very latest forecast.
Flood Alerts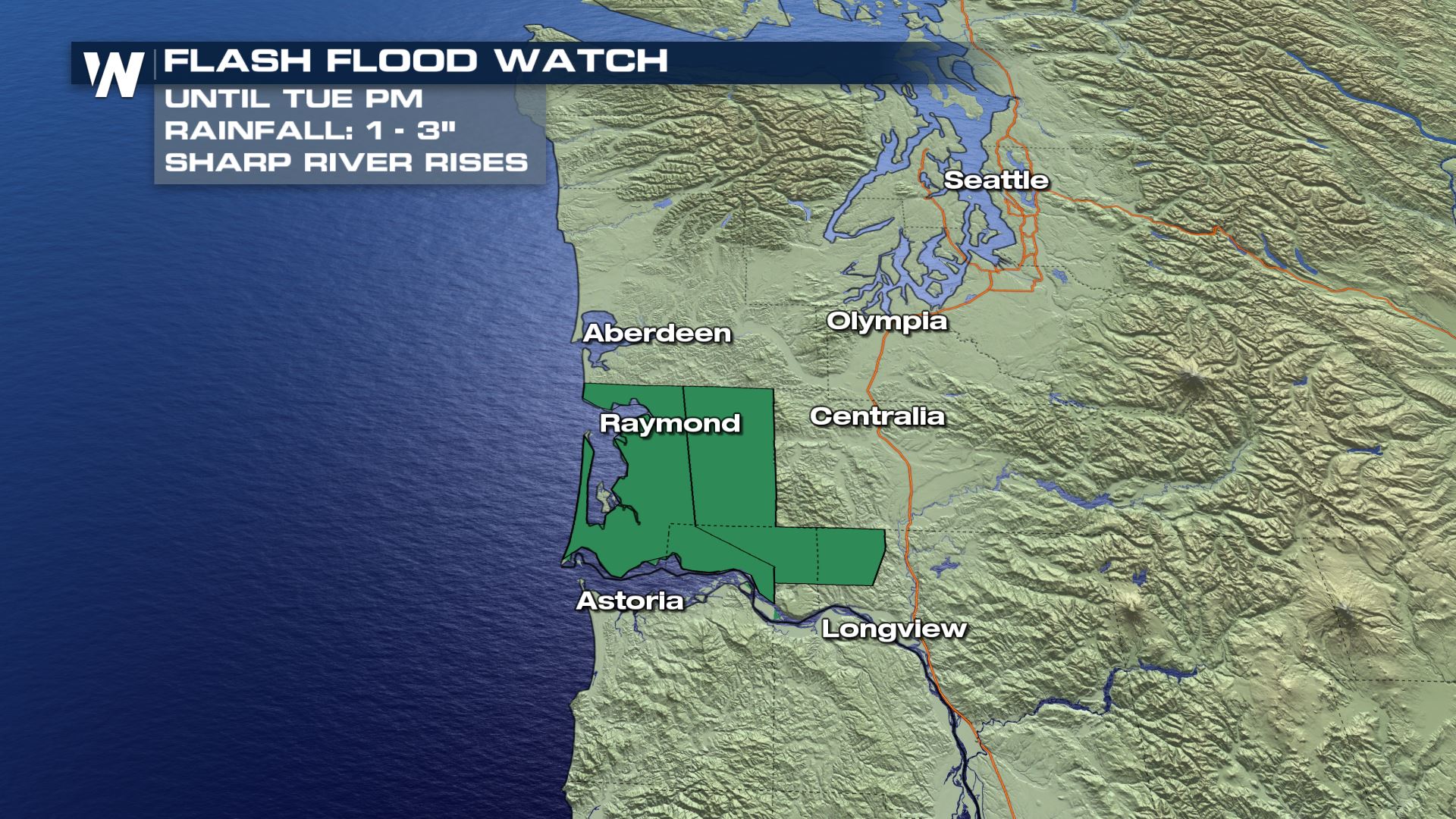 The heavy rain that has moved through these areas could lead to some sharp rises in the small streams and rivers draining out to the Willapa Hills.  The Grays River will likely have the highest flooding potential with this particular set-up.
Rainfall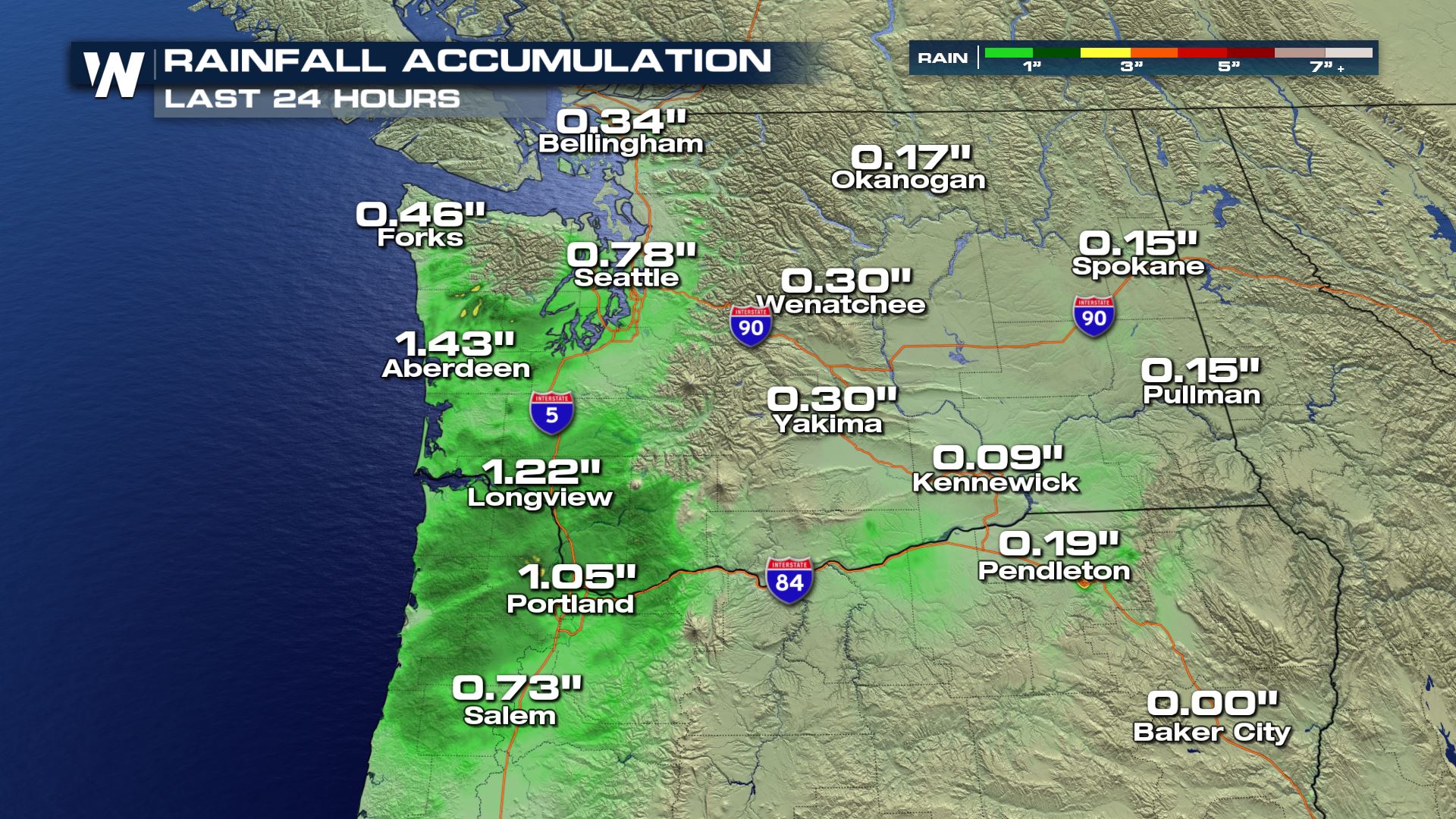 We have already received heavy rain in a lot of these areas in the past 24 hours, so any additional rainfall could generate some flooding potential.  You definitely want to use caution if you are doing any traveling on the roadways across the region.
Forecast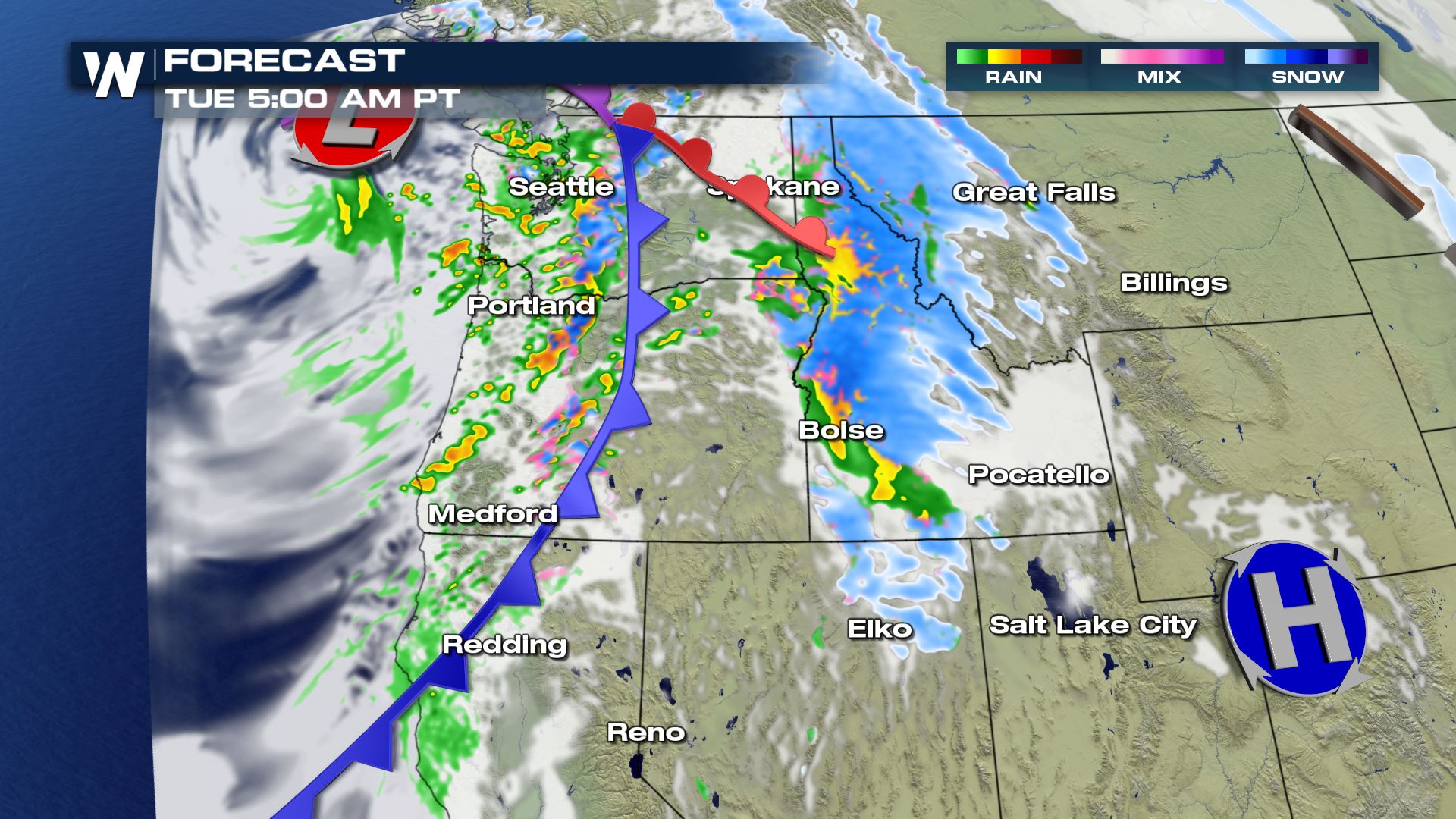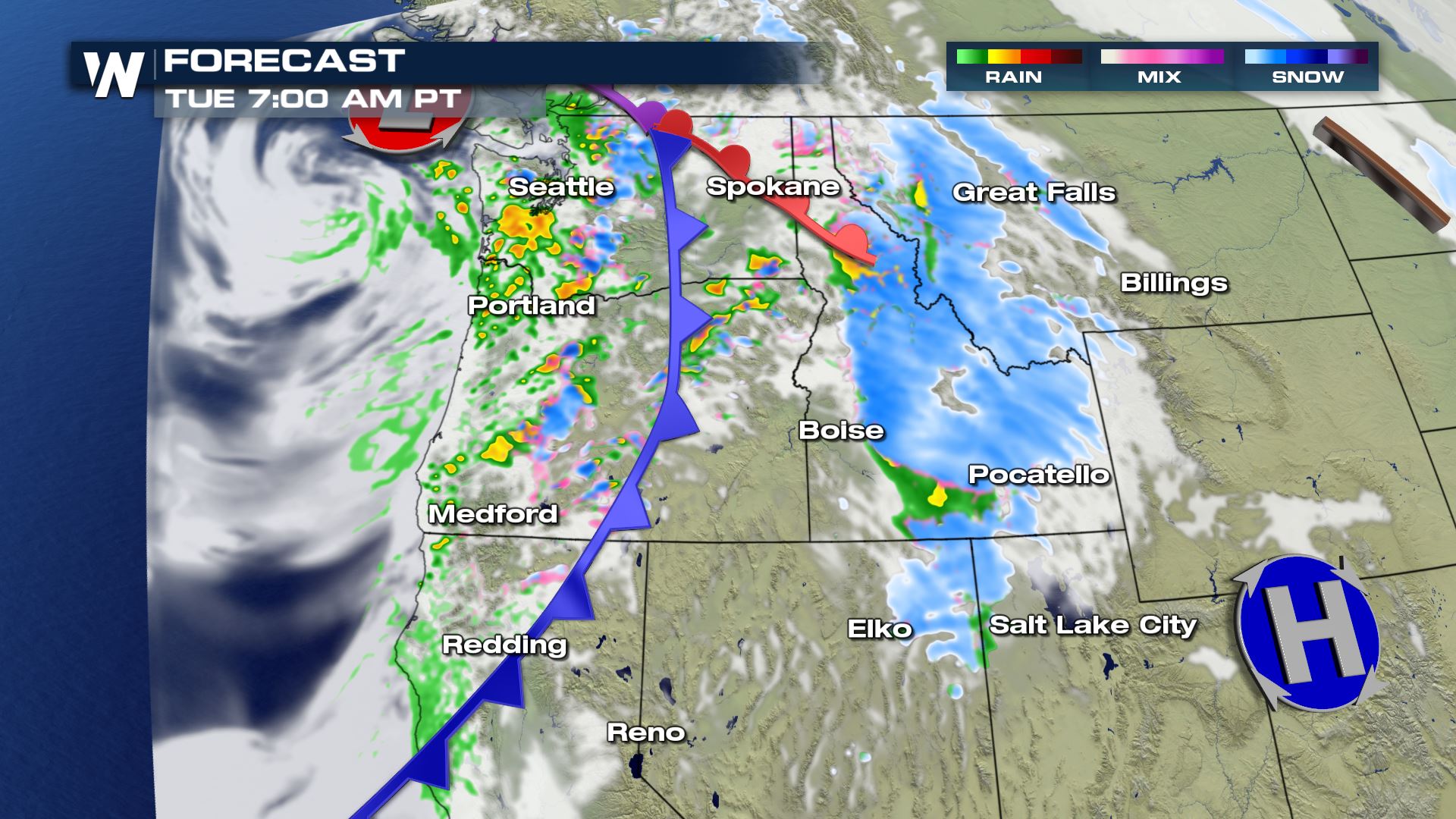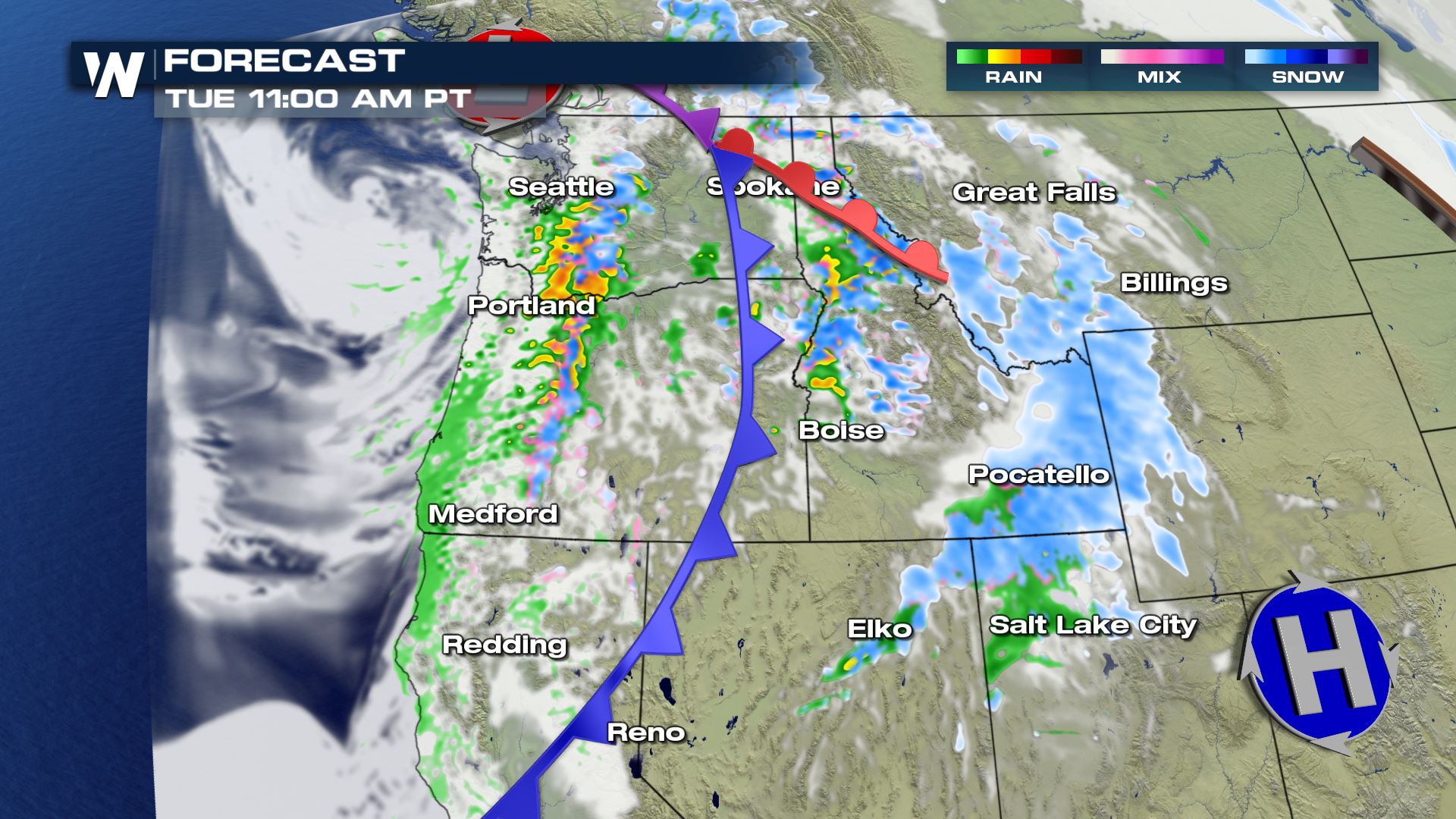 Scattered showers and isolated storms are in the forecast for the rest of Tuesday morning.  We could see some isolated pockets of heavy rain and this is where the flash flooding risk will really start to increase.  This is because the ground is so saturated that it won't take much rain to create runoff and flooding.
Rainfall Forecast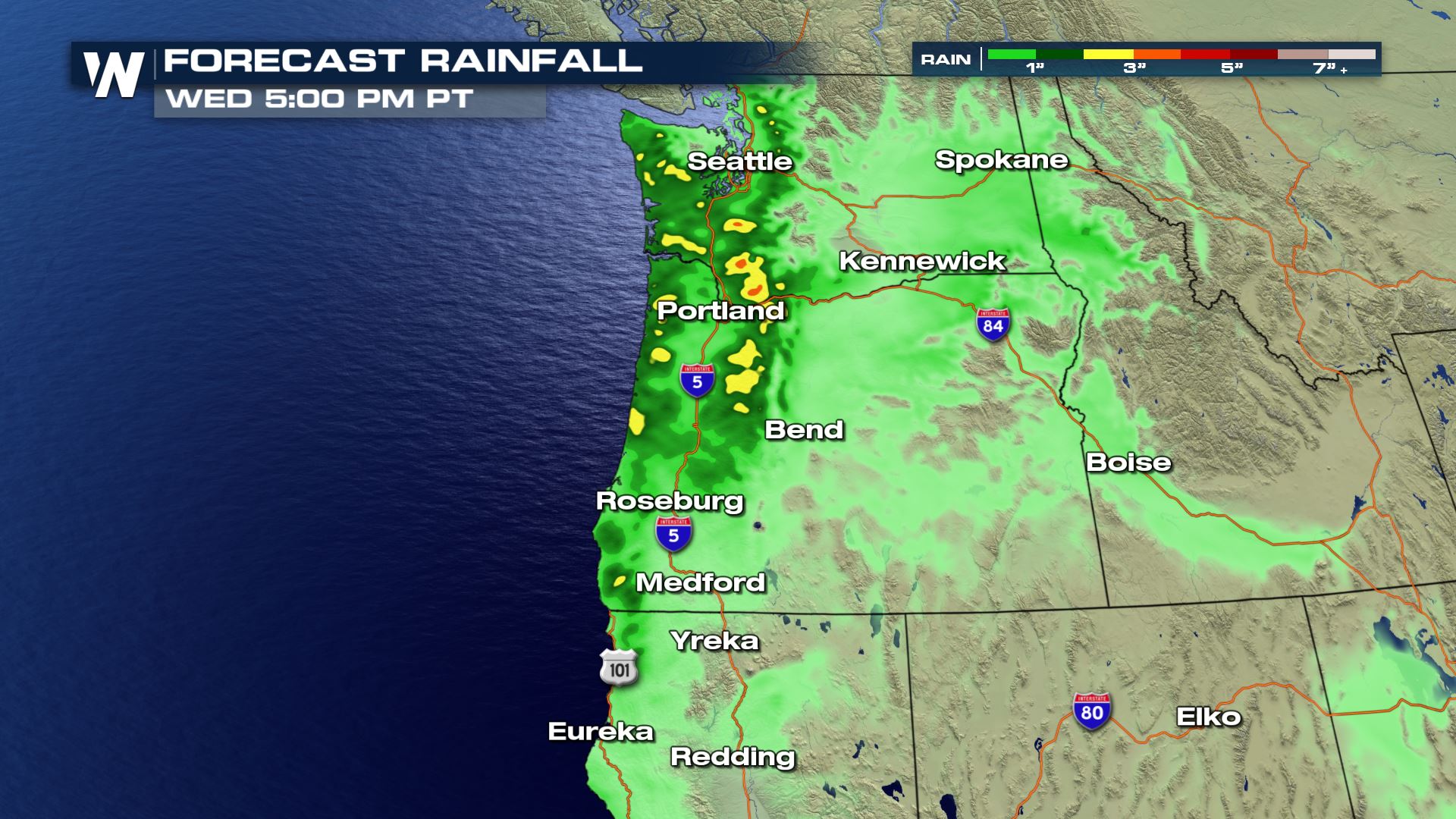 The rainfall forecast through Wednesday afternoon shows 1-3 inches of rainfall potential across Washington and Oregon. Keep checking with WeatherNation for more updates on the heavy rain for the Northwest.