Flooding remains a major concern for portions of the Mid-South Wednesday as yet another trough brings the chance for heavy rain to the region. As the trough moves east out of the Mid-South, the risk for flash flooding will impact the Southeast and Mid-Atlantic, where the Weather Prediction Center (WPC) has issued an excessive rainfall outlook (above) through early Thursday. Severe storms are also possible,
read more on that threat here.
The region with a slight risk for flooding extends from Southeast Mississippi into Northern Georgia, though isolated incidents of flash flooding are possible from Louisiana through the Mid-Atlantic, even into the Northeast.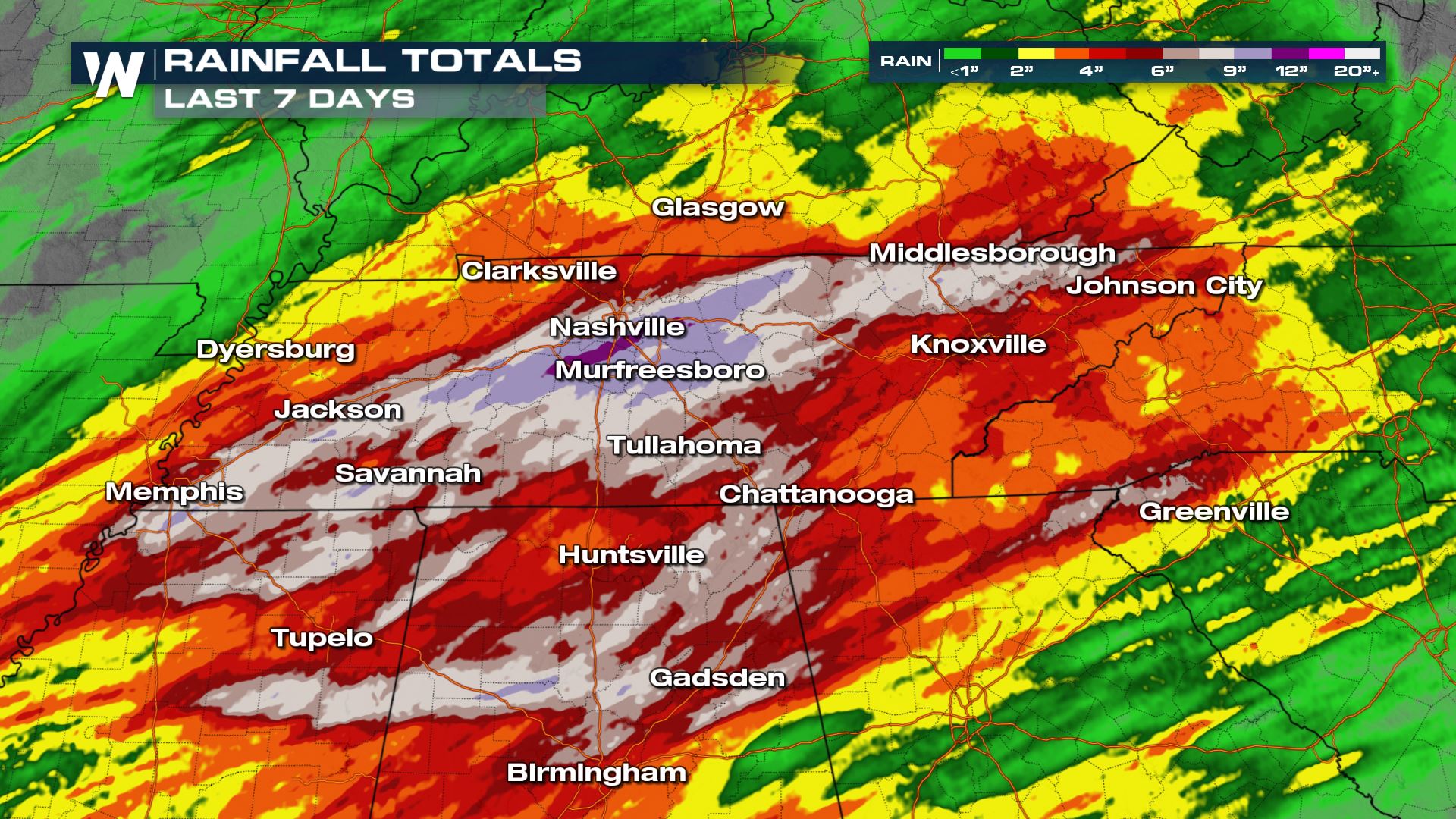 Several storms systems have saturated the soil over the last couple weeks in the Tennessee and Mississippi Valleys, which had led to numerous instances of flooding and flash flooding. You can read more about these
prior instances of flooding here
. Even over the last five days, as much as 7-10 inches of rain have accumulated across Northern Mississippi, Alabama, and Tennessee.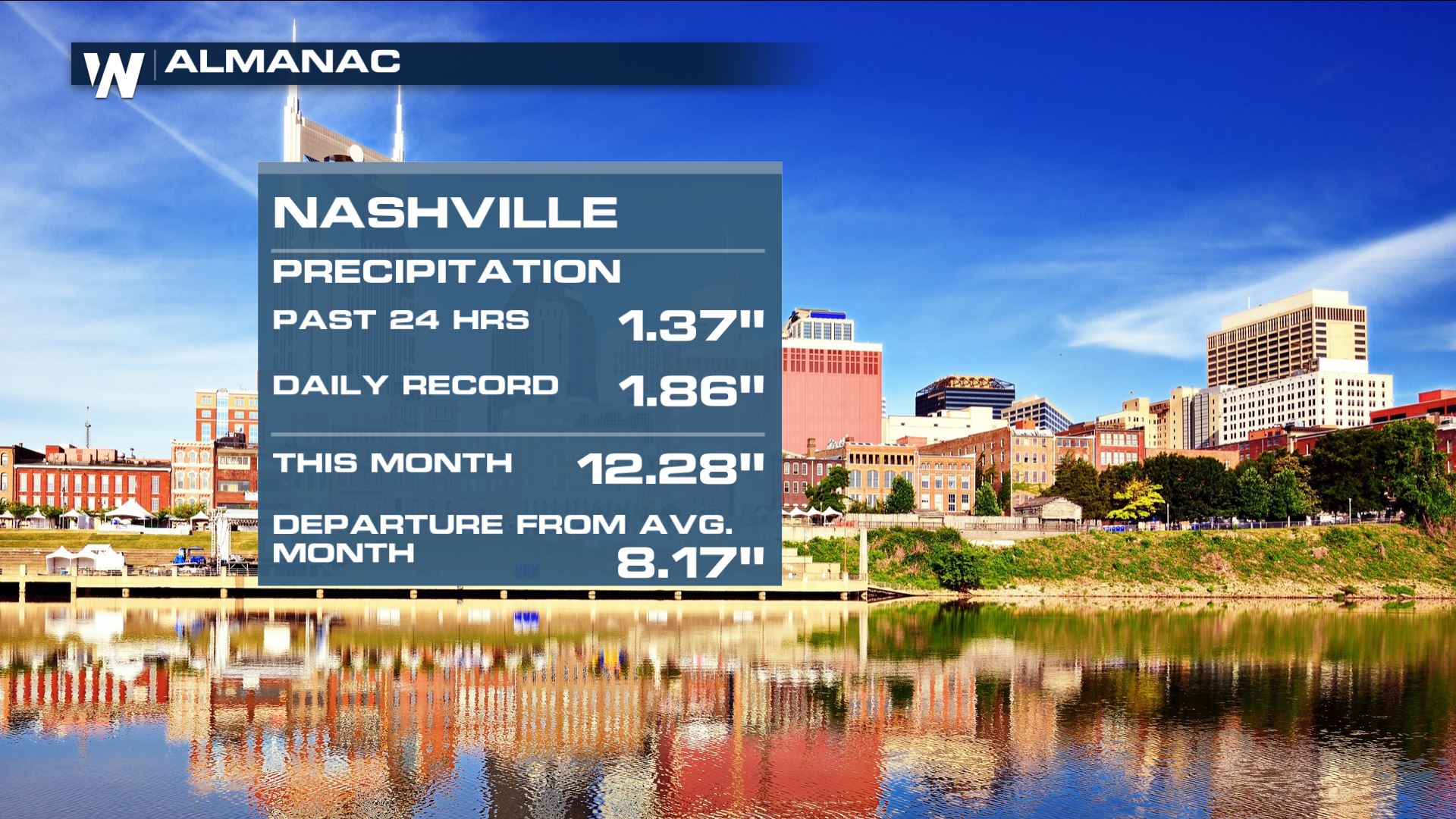 Nashville, in particular, saw record rainfall totals within the last 7 days. Making this the second wettest March on record - missing the top spot by 0.08" and a monthly total of 12.28".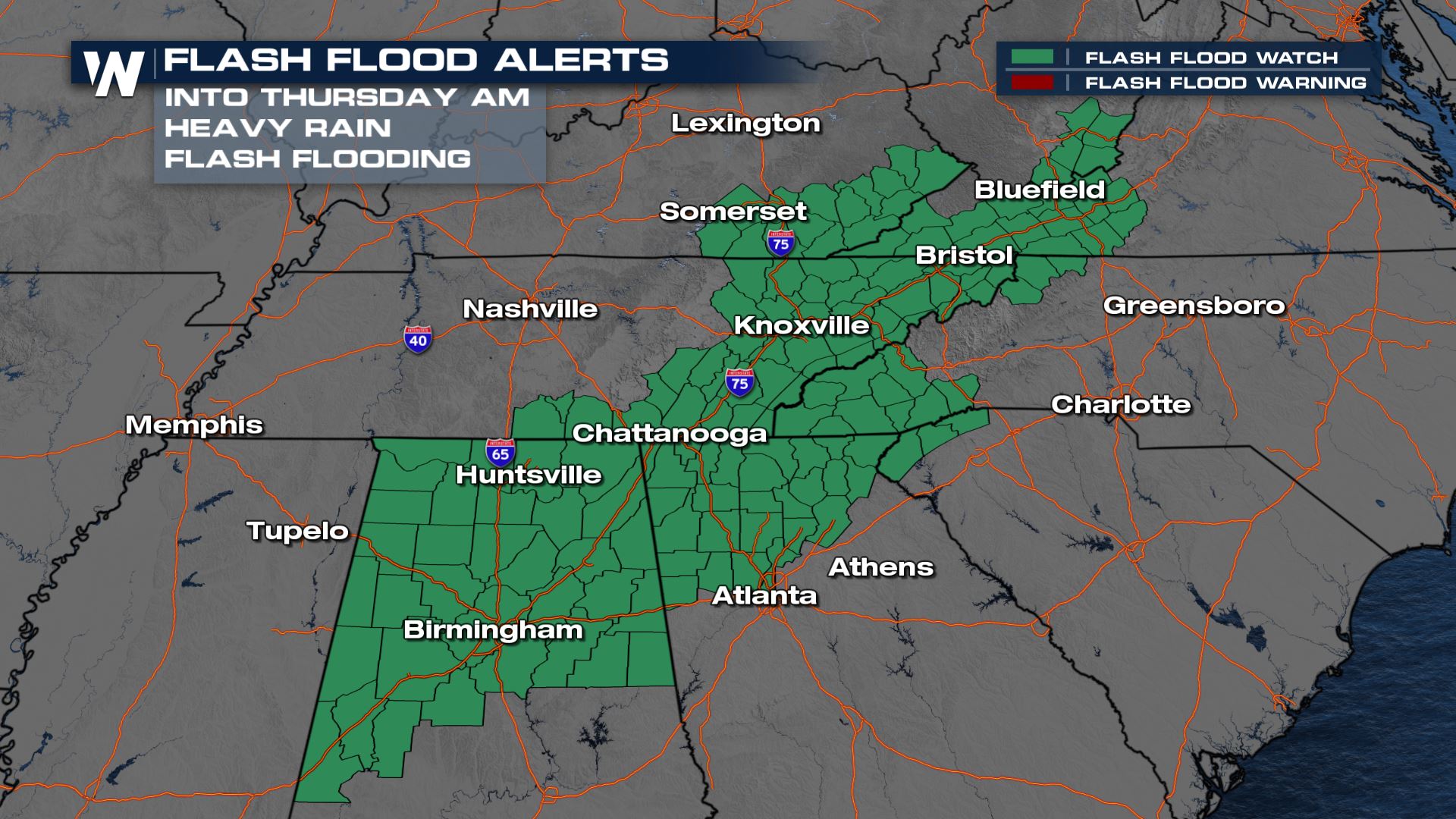 Flood alerts remain in effect through early Thursday for the counties highlighted in green in the map above from Mississippi through West Virginia. Rainfall rates could approach 2 inches per hour in some locations with training thunderstorms, or thunderstorms that move over the same location. Rainfall totals could surpass 4 inches in some areas through Thursday morning.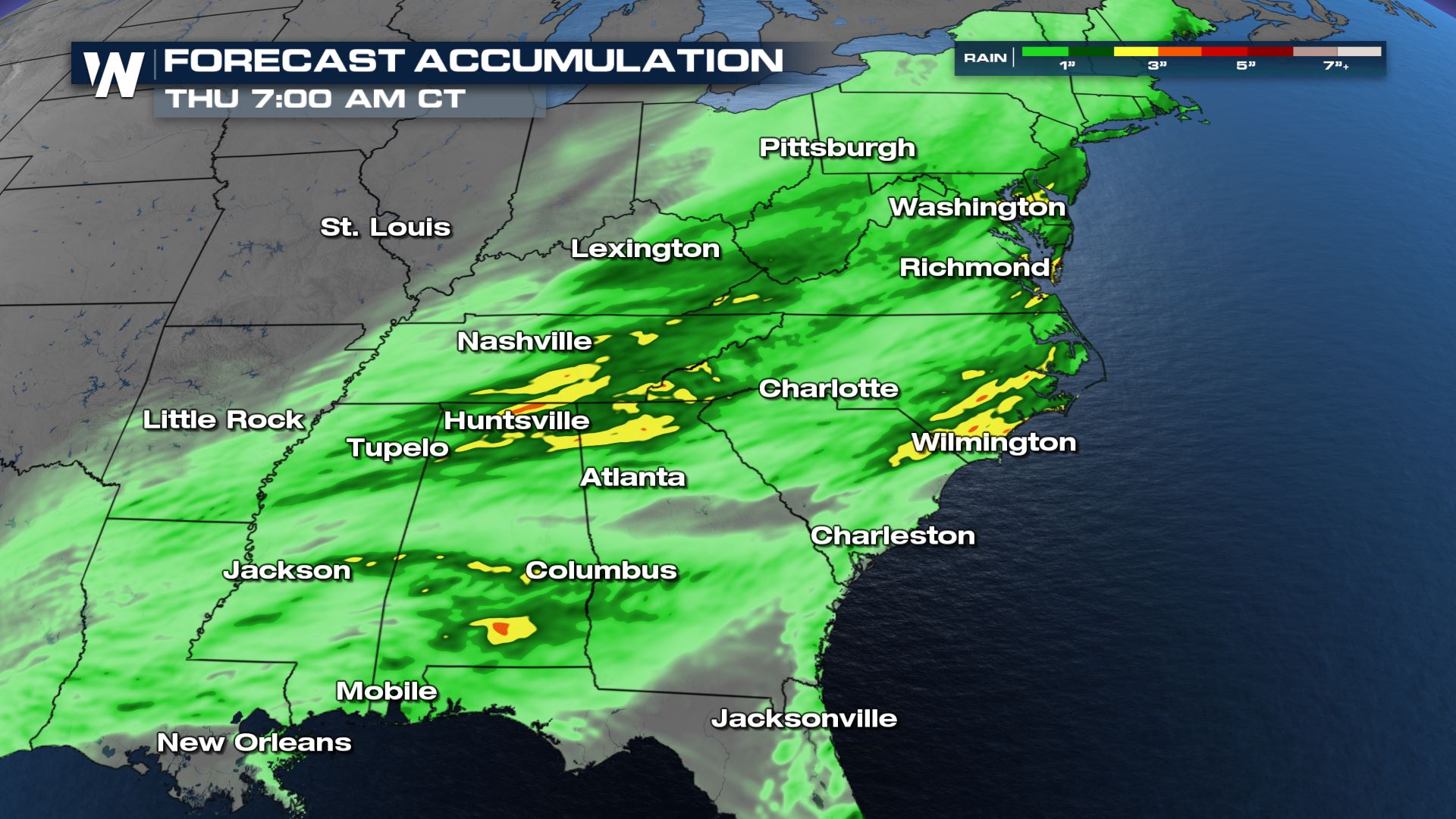 The Barron Model (BAMS) illustrates the potential for pockets of intense rainfall, with widespread accumulations of 1-2 inches for areas in dark green and 3-4 inches or more for areas in yellow and orange. If you encounter flooded roadways or areas that are too flooded to see the road surface, do not attempt to cross the flood water, instead find an alternative route. Flooding is the second deadliest weather related phenomena in the United States.