Heavy rain and flooding could hamper travel on Memorial Day across the Midwest, and numerous flood watches are in place throughout the region. Flood watches stretched from Nebraska to northern Louisiana, as of Monday afternoon. This is thanks to an area of low pressure and associated cold front pushing through the region, and that's leading to pockets of heavy rainfall
and even severe weather
.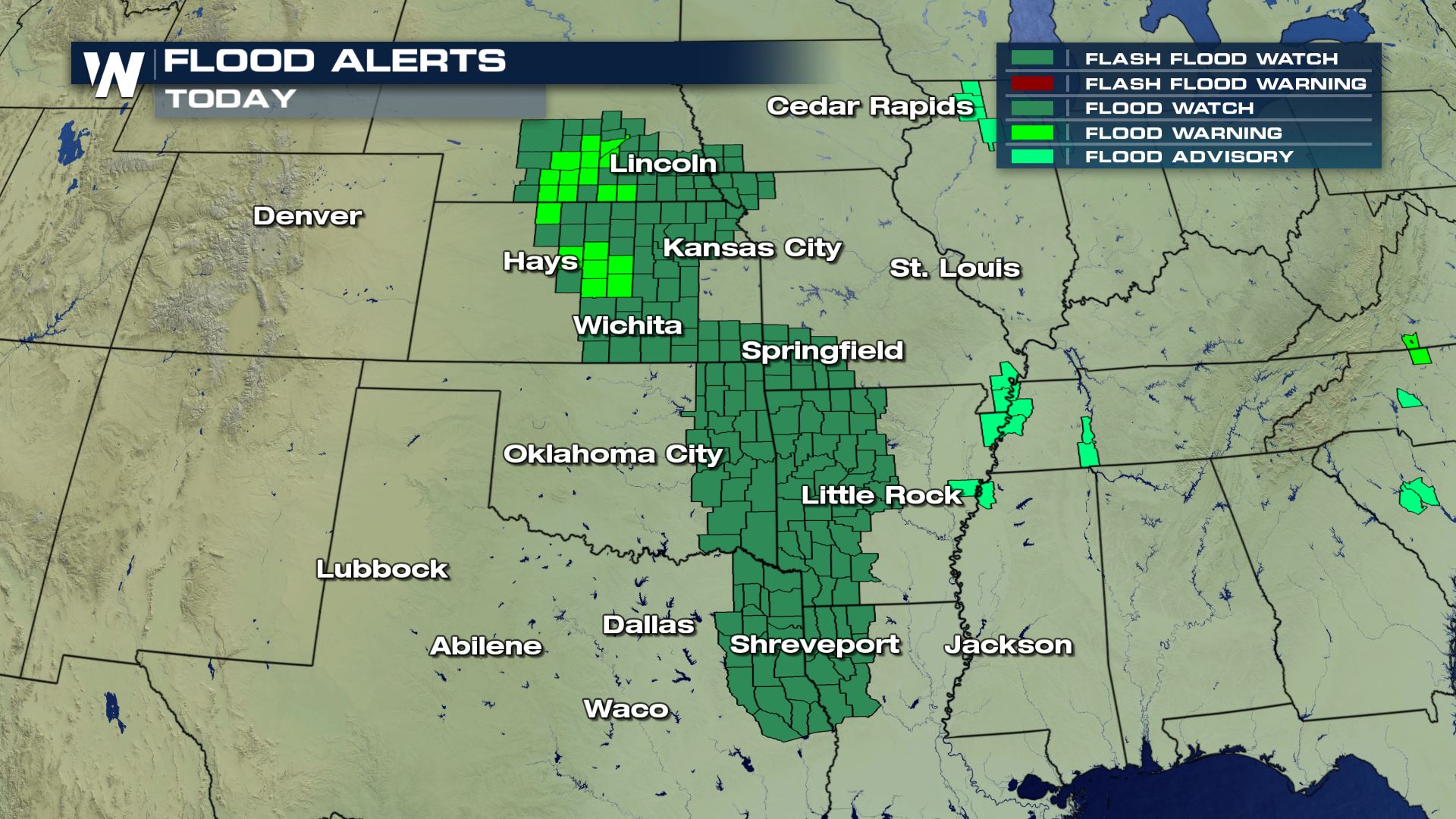 A slow-moving area of low pressure continued to dump heavy rain on the Midwest, including some already impressive rainfall totals. But the gradual movement of the low will spur more rain and potentially more flooding, especially on Monday evening. The rain could last into Tuesday in some spots as well, prompting the continue flood watches. Here's a look at how the rest of Monday might play out in terms of rainfall. Again, this'll be coming on already-saturated ground in many cases, increasing the flood threat later on Memorial Day and overnight into Tuesday morning: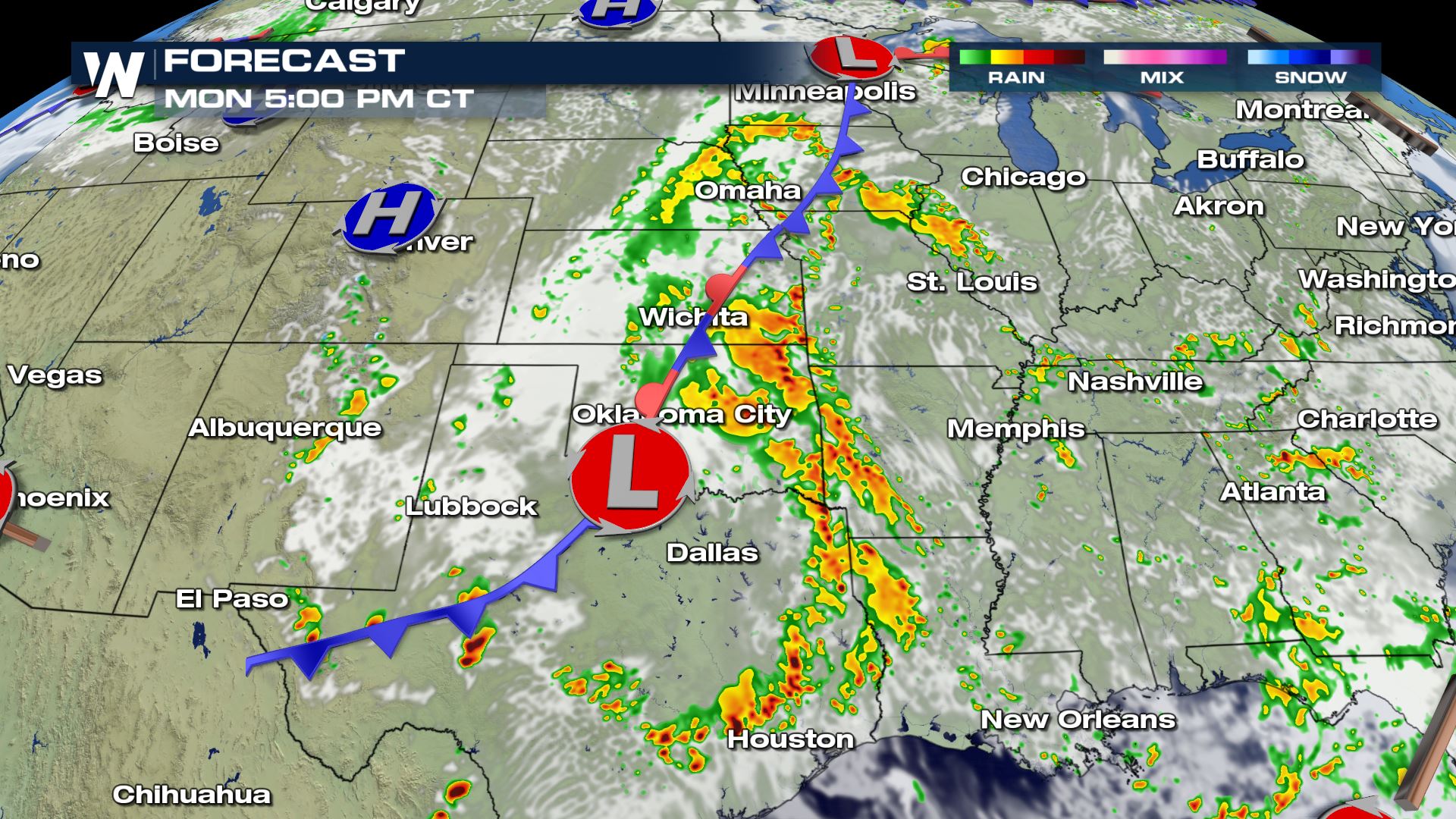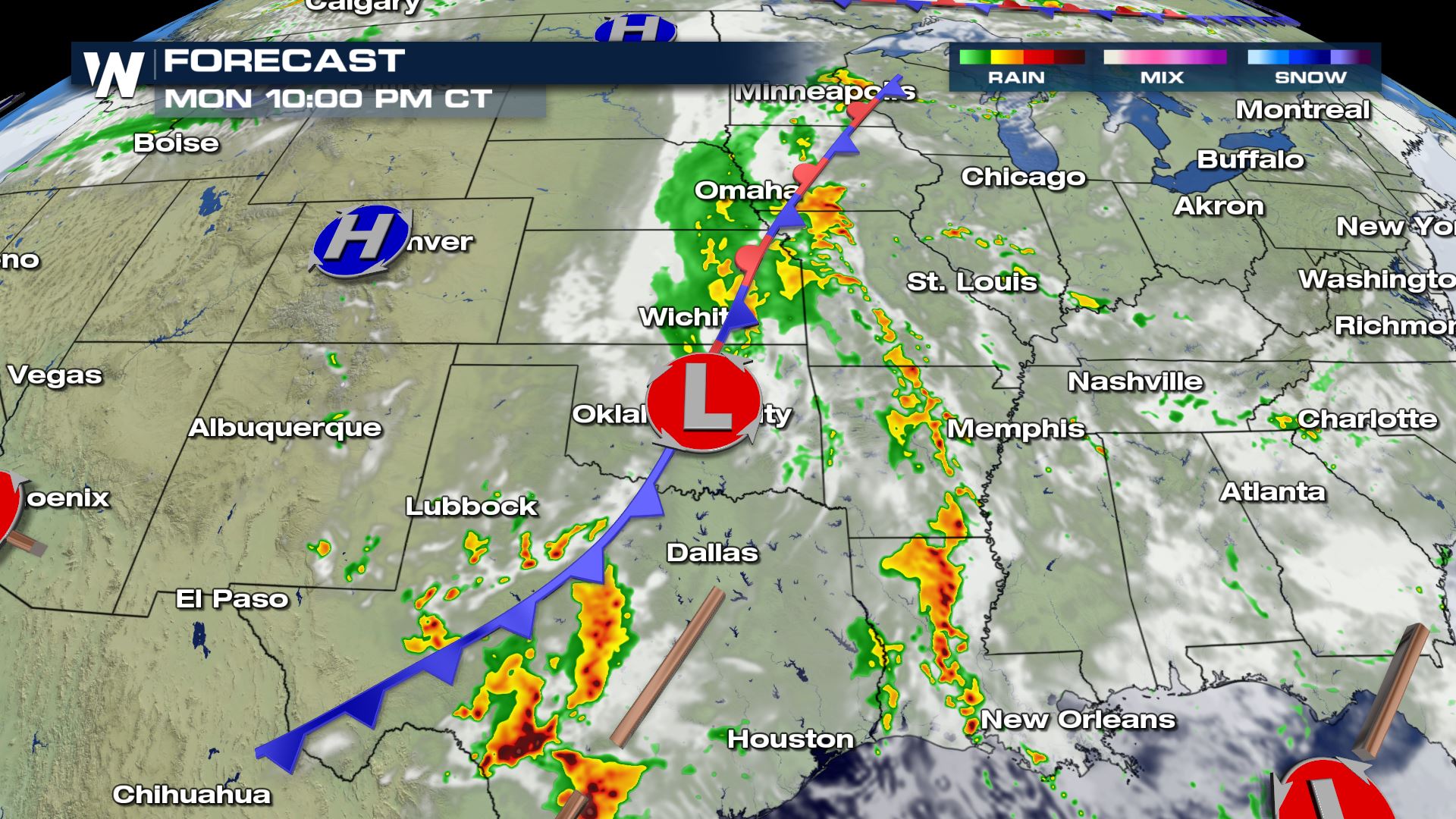 As of Monday morning, as much as four inches of rain had already fallen across the central Plains, with more still to come later Monday and perhaps into Tuesday as well.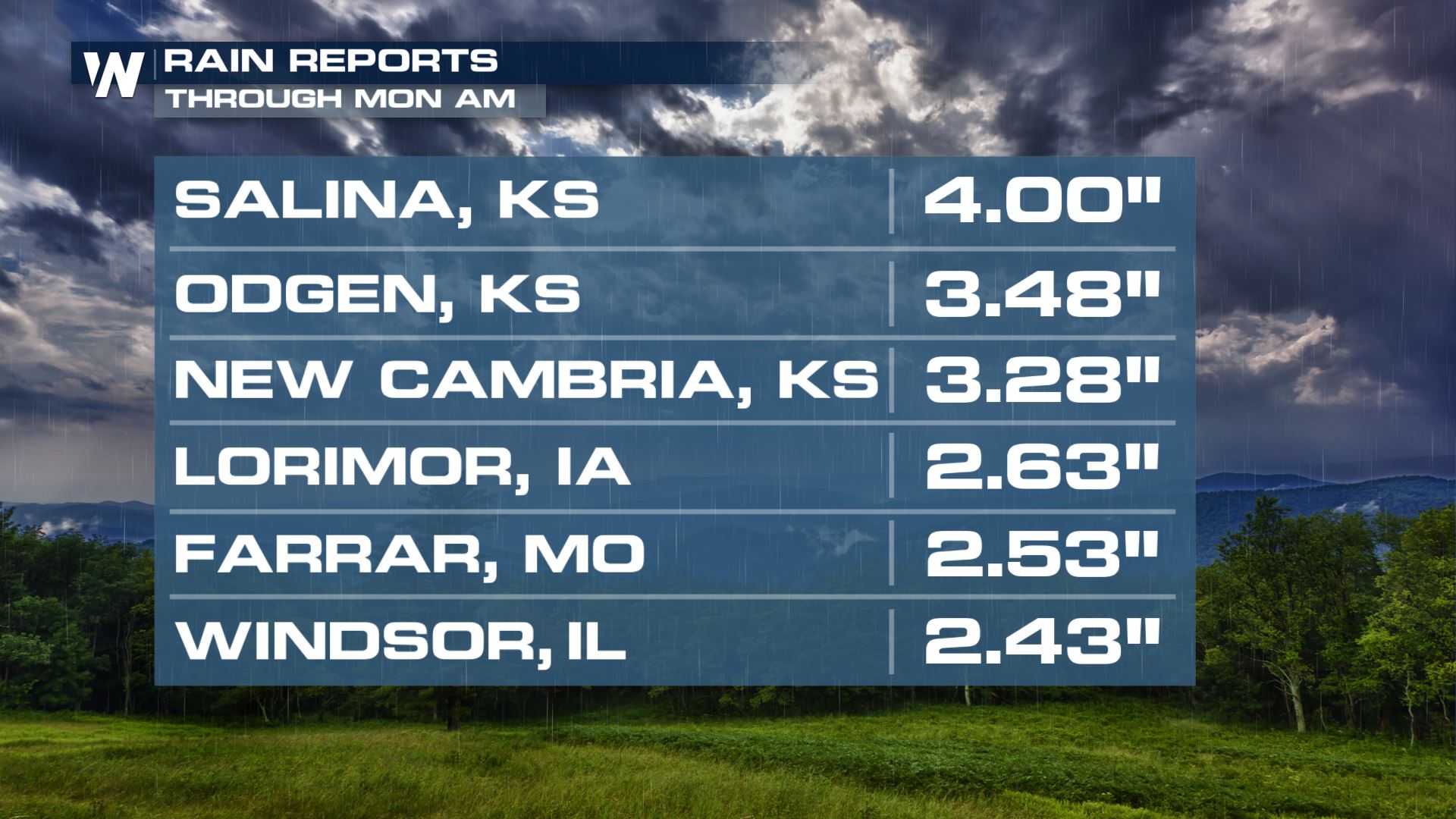 Rainfall totals could total 3-4 inches in a few spots. Most of that rain will come on Monday evening, though more chances for rain on Tuesday could enhance flood probabilities once again. Keep in mind the totals below are on top of what's already fallen, as of midday Monday.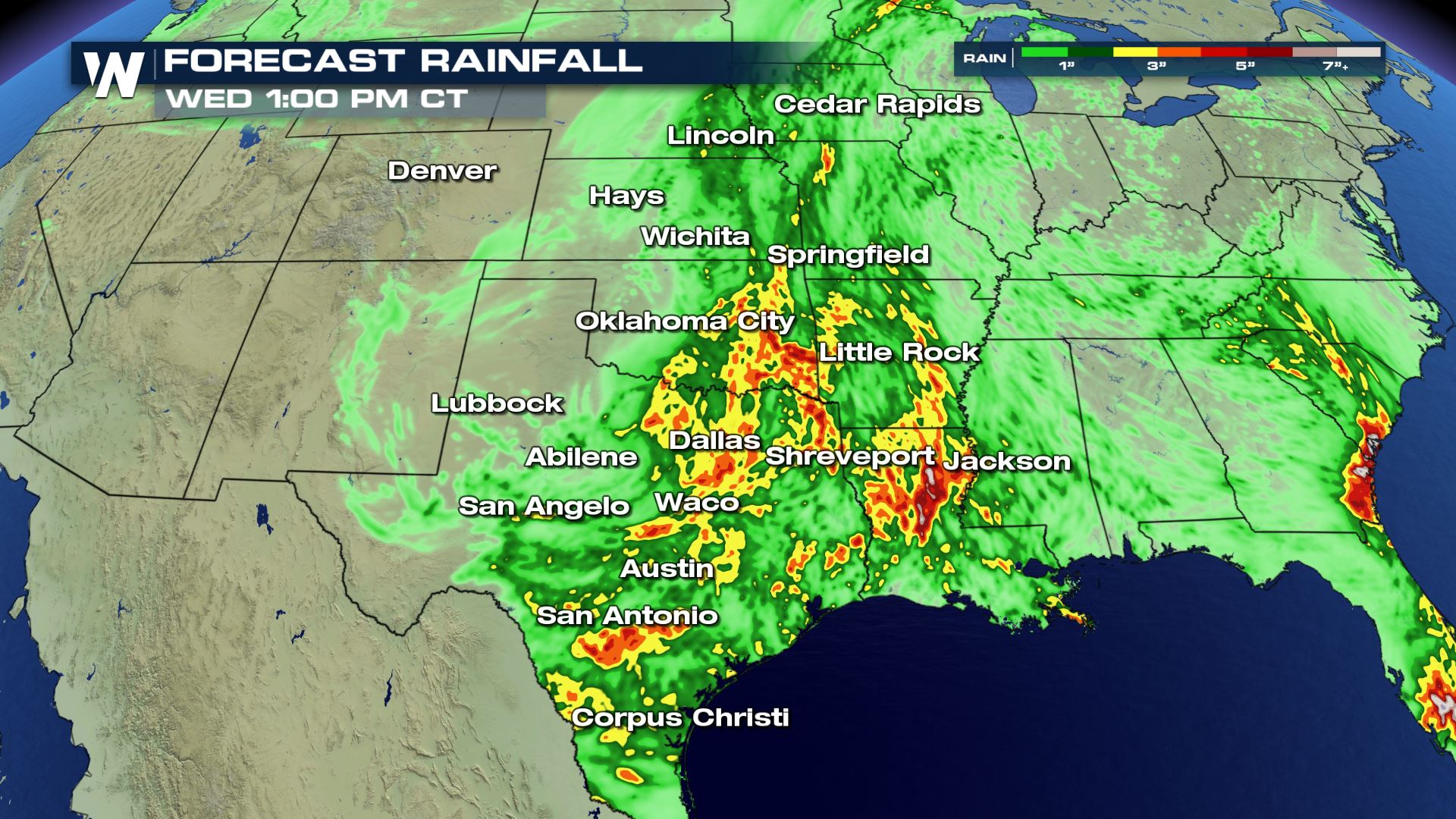 Stay with WeatherNation for the latest on this flood threat.