A strong low pressure system will keep moving through the Mid-Atlantic through tonight. This system will keep providing heavy rain and gusty winds along the coast. Some isolated storms are possible but the severe risk has been dropped for the day. Here is the very latest forecast.
Sunday
Isolated thunderstorms are possible through the rest of Sunday along the coast of the Carolinas and through the Outer Banks up to Coastal Virginia and the southern end of the Delmarva Peninsula.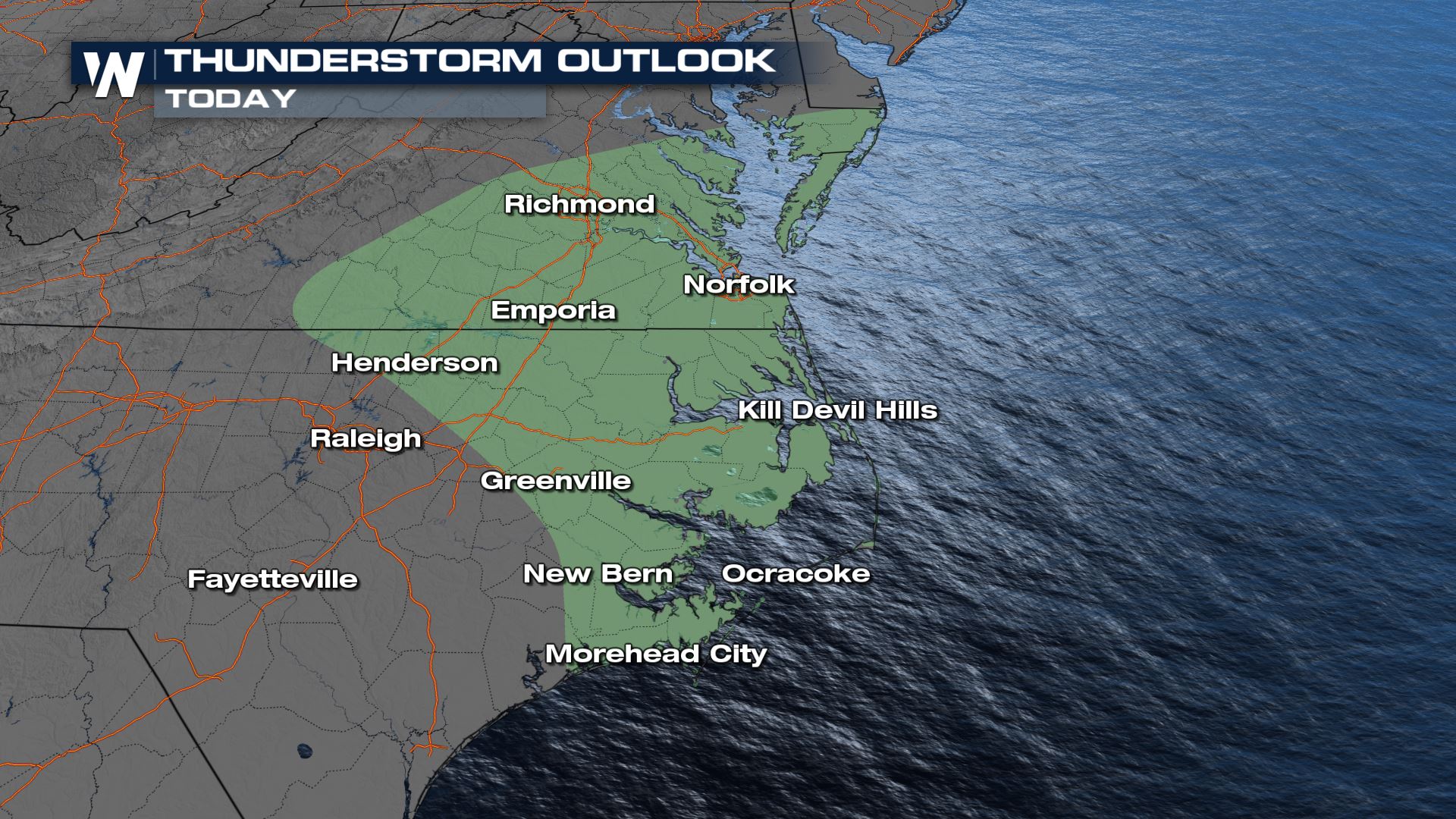 Forecast
Rainfall
Totals in the last 24 hours have been nearly to 4" of rainfall.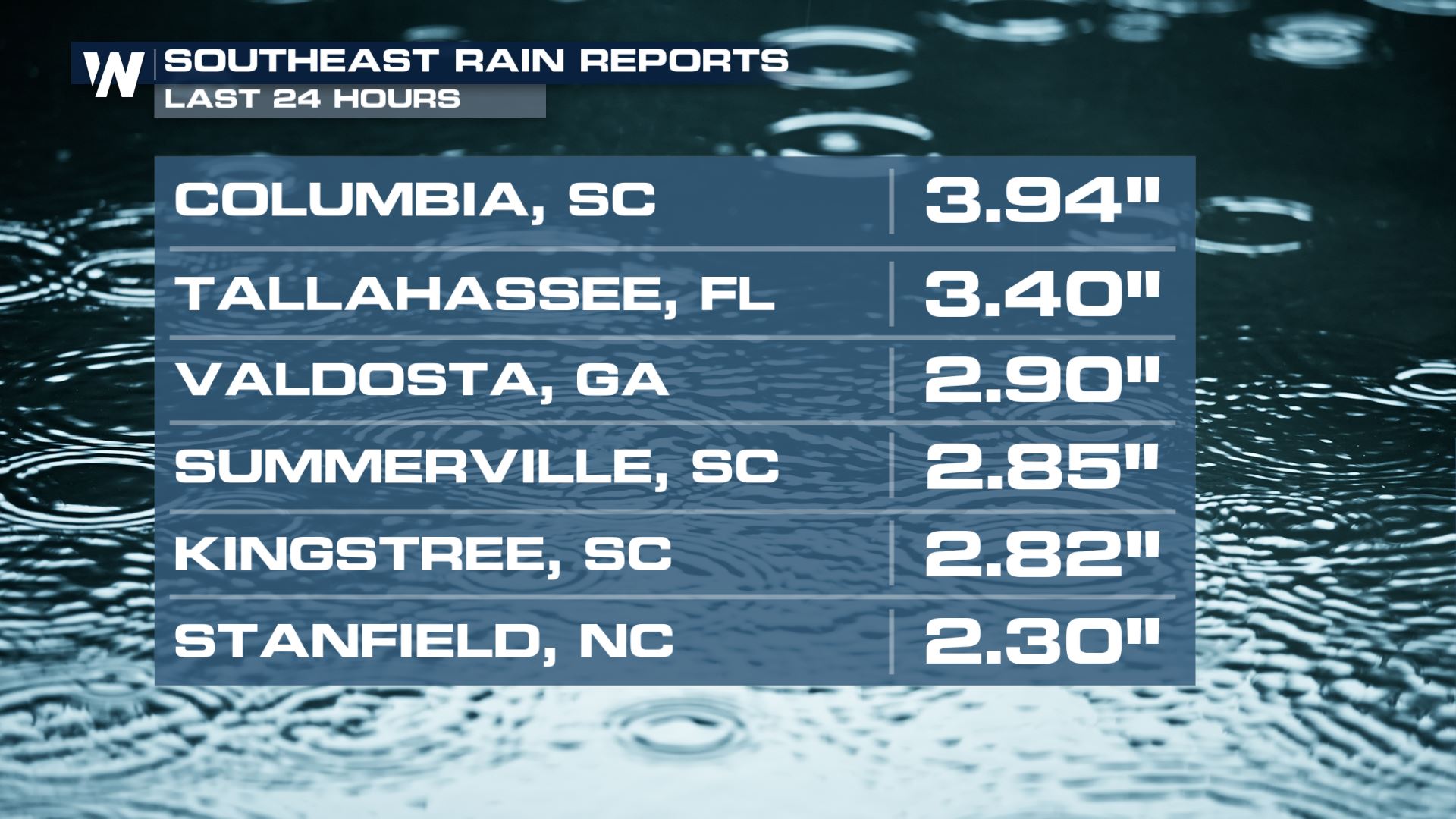 Some additional accumulation will be seen across Virginia and through the Carolinas.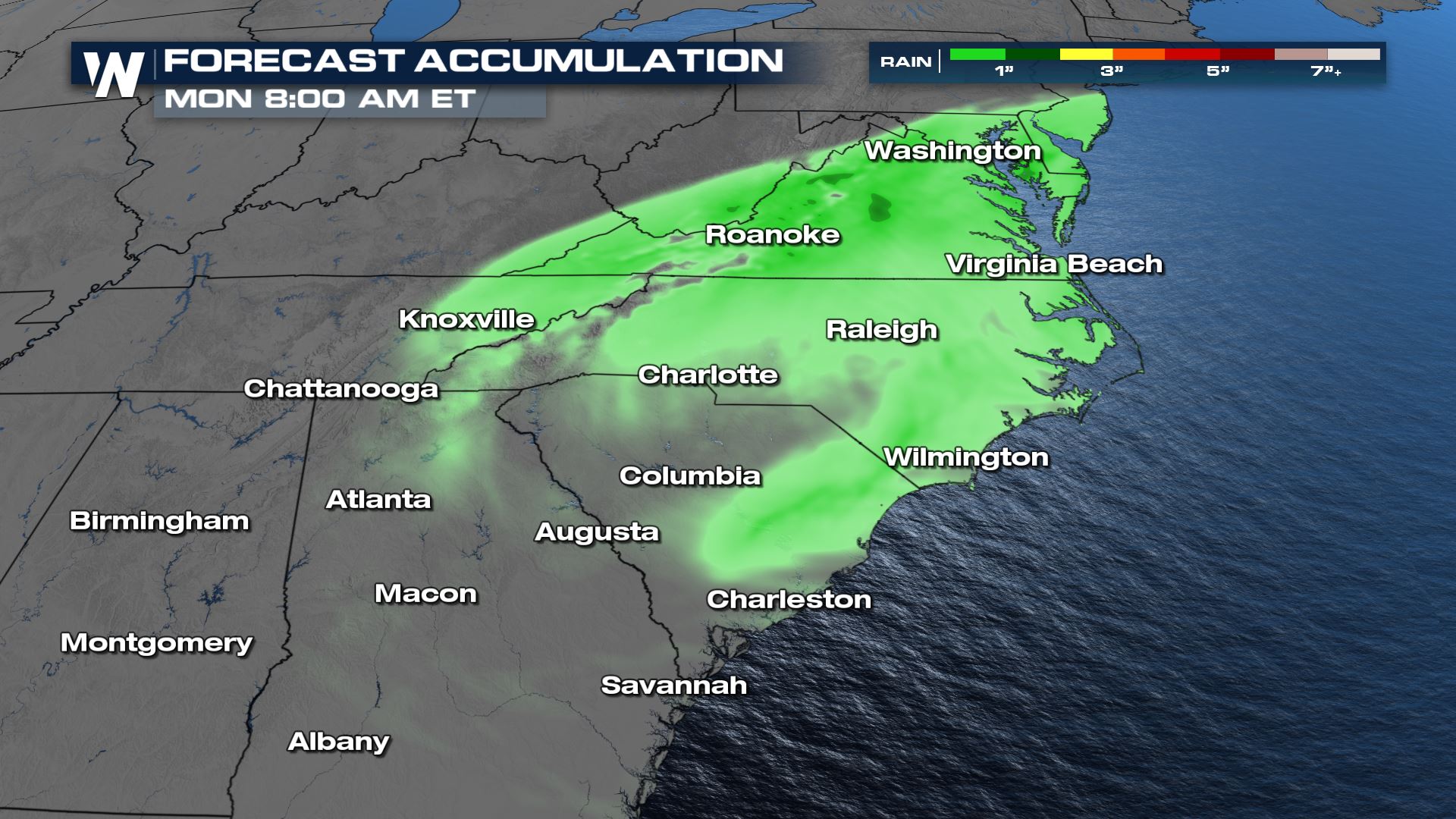 Join us at :10 past the hour for your Eastern regional forecast!