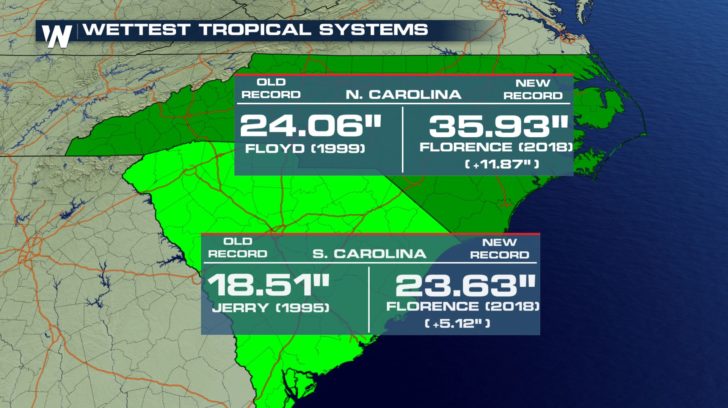 Florence brought copious amounts of rain to the Carolinas ever since it made landfall. Almost 3 feet of rain fell in North Carolina, and almost 2 feet of rain fell in South Carolina. This made Florence the wettest tropical system to hit North and South Carolina in history.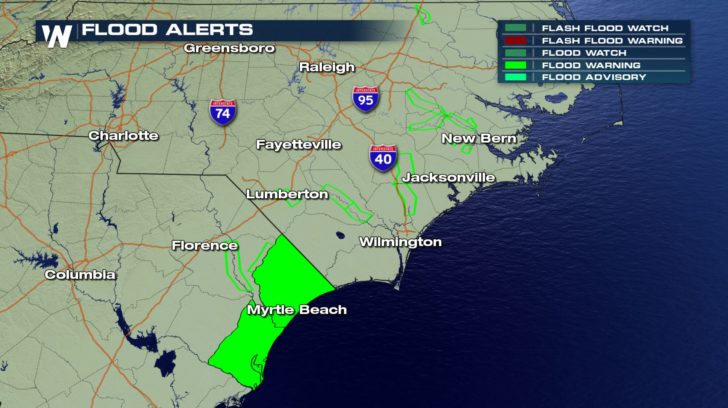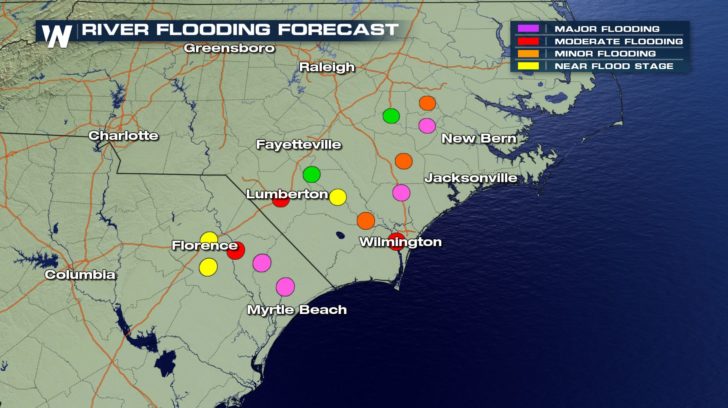 Although Florence made landfall about two weeks ago, North and South Carolina are still suffering from the aftermaths of the storm. Flood warnings have been in effect for days and will continue for today. This is not a direct impact from the rain that Florence brought, but from the rivers that continue to rise due to the rain.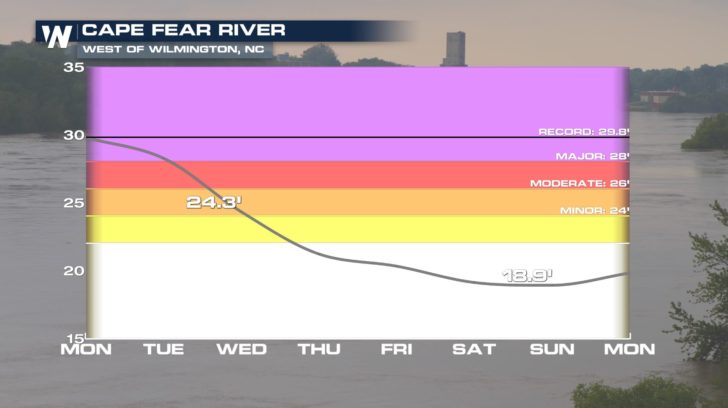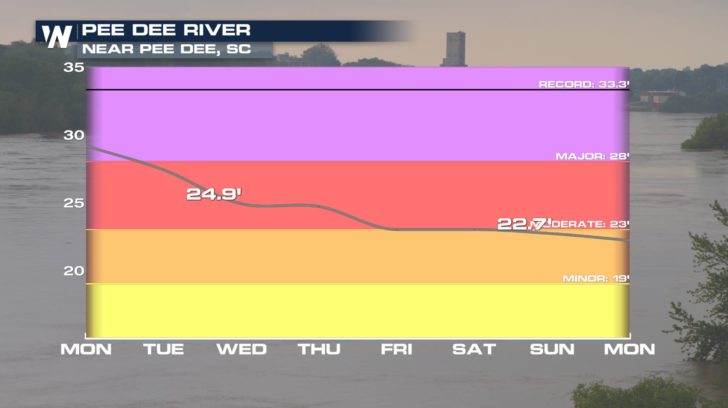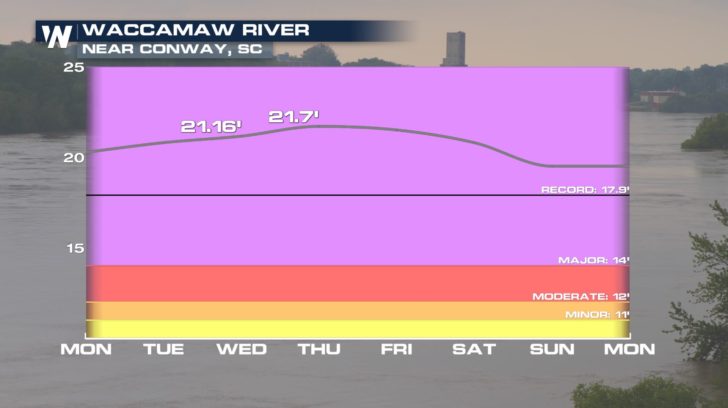 Even though flooding is still happening in both states, there is some good news. The Cape Fear and Pee Dee River will continue to recede throughout the rest of the week. The Waccamaw River, however, is expected to crest today, so flooding is expected. Stay aware throughout the day, and remember, if you see flooding on the roads, turn around, don't drown.