A stubborn low pressure system will remain planted in the southeast through the weekend. That trough, coupled with sufficient Jet Stream energy, has lead to widespread thunderstorms with excessive rain all week. With lighter winds and deep tropical moisture, slow moving storms have been producing high rainfall totals. Flooding has occurred all around the south since Thursday, causing widespread problems around Louisiana and other Gulf Coast states.
[Related article: Flooding, Severe Weather Hits the South
] Moisture rich flow from the Gulf of Mexico will continue to bring high humidity across the deep South. Flash Flood Watches extend along coastal areas of Alabama and the far western Florida Panhandle.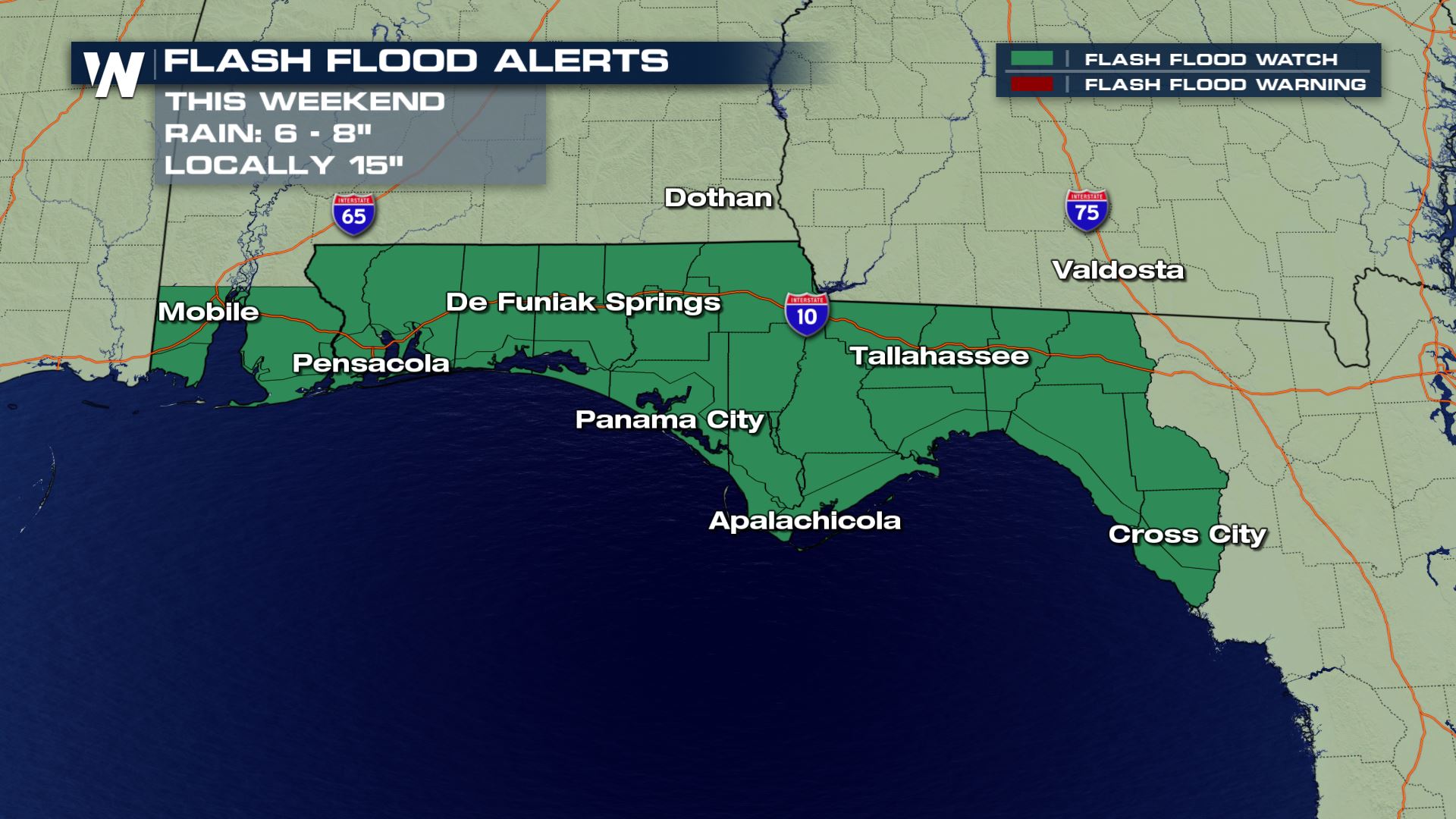 A bit farther north along a semi-stationary front, Kentucky has seen steady rainfall for the last few days. Flash Flood Watches will cover the threat through late Sunday night.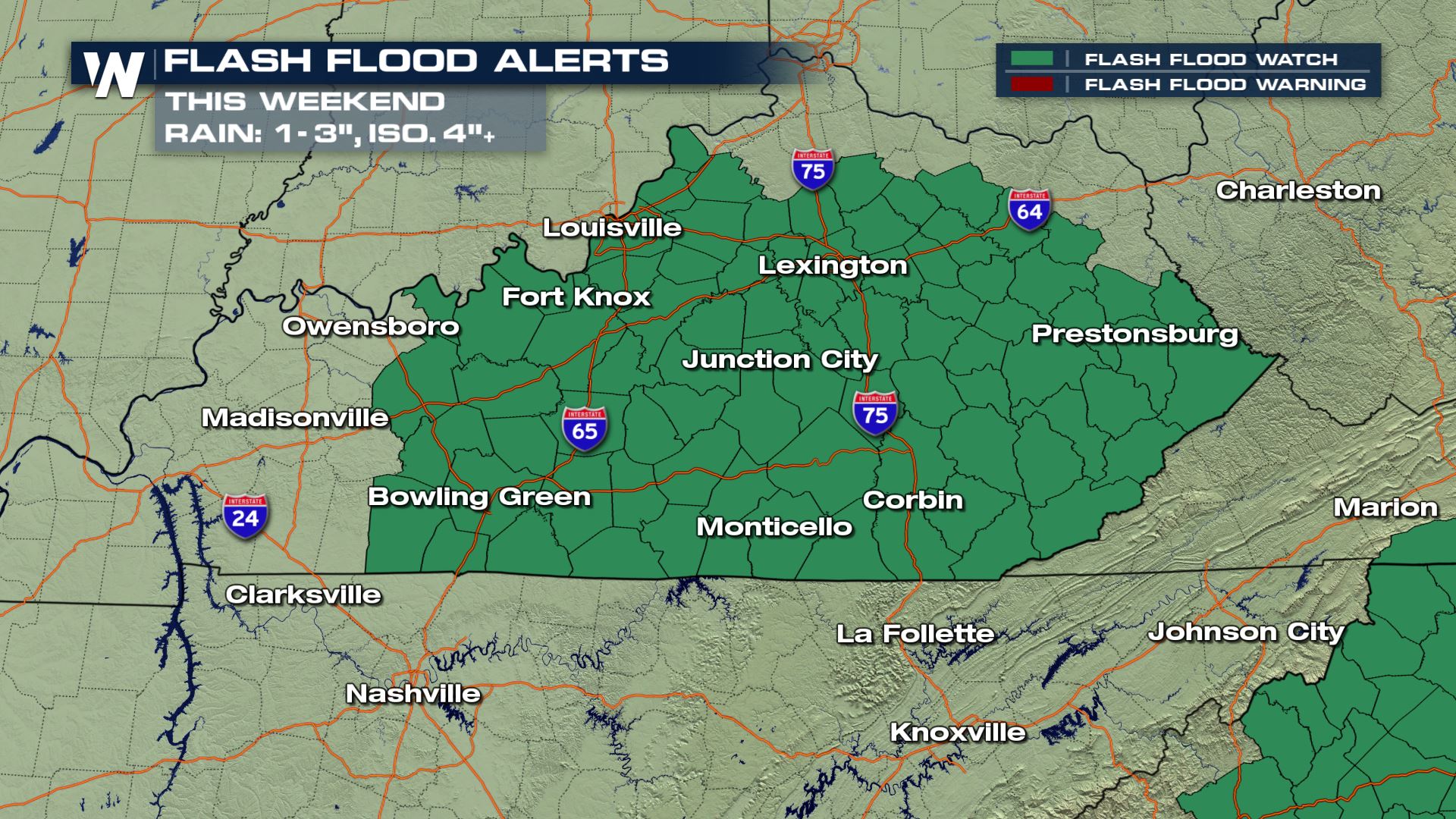 The Carolinas and Mid-Atlantic states will add in some Atlantic moisture to increase rainfall totals into early next week. The Weather Prediction Center (which handles heavy rain forecasting for NOAA) is highlighting this area for the best chance at excessive rainfall Saturday and Sunday.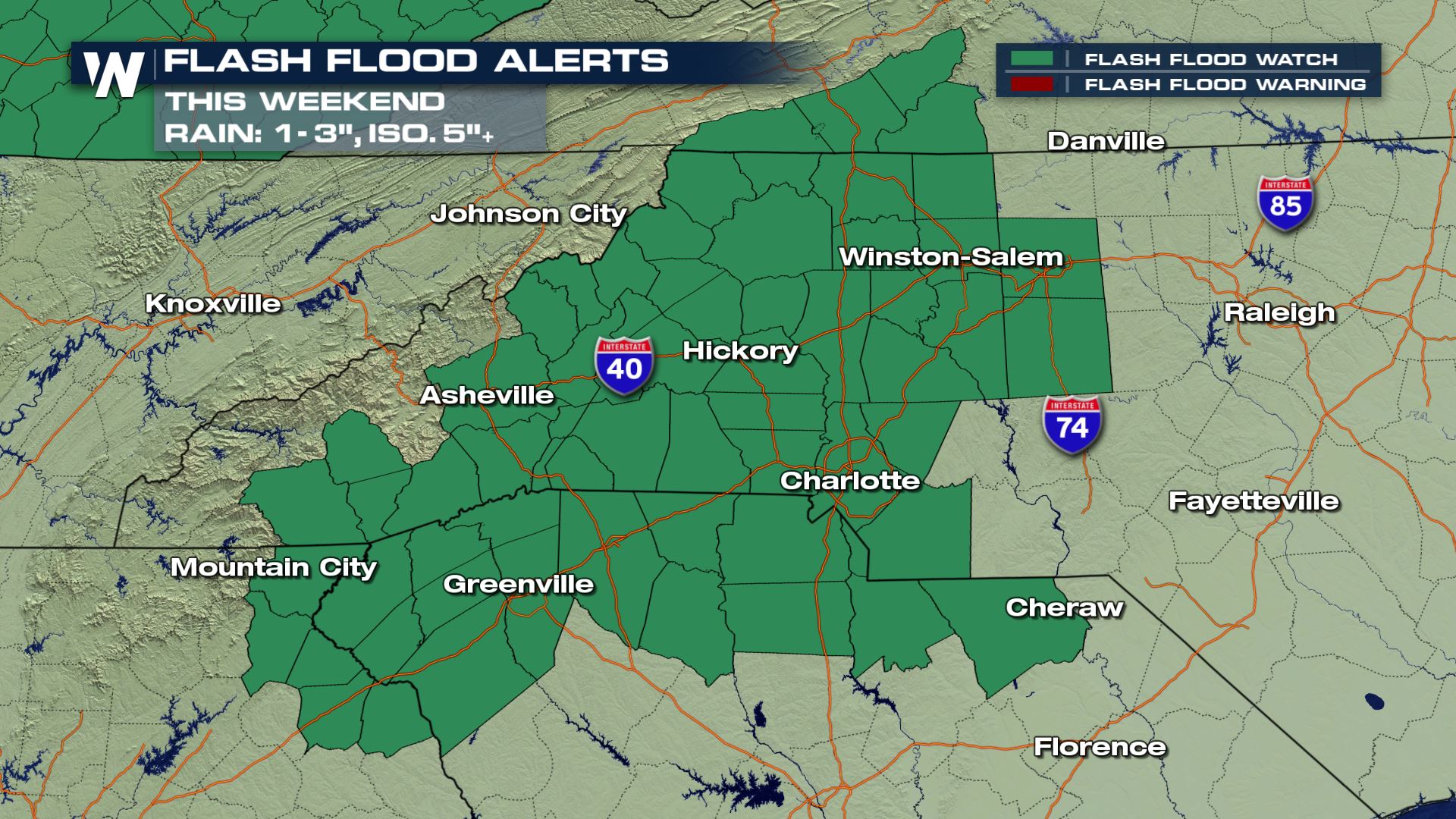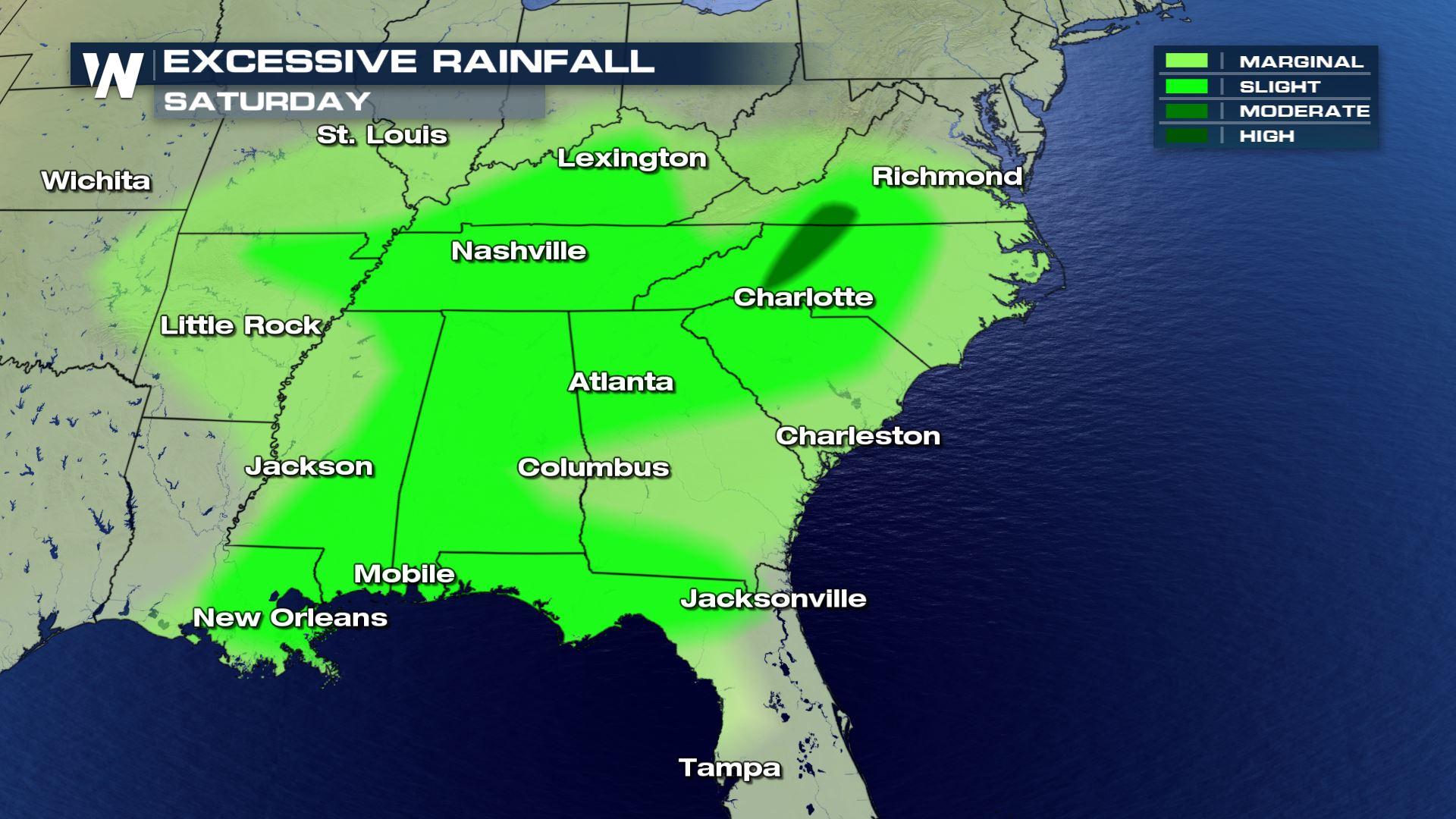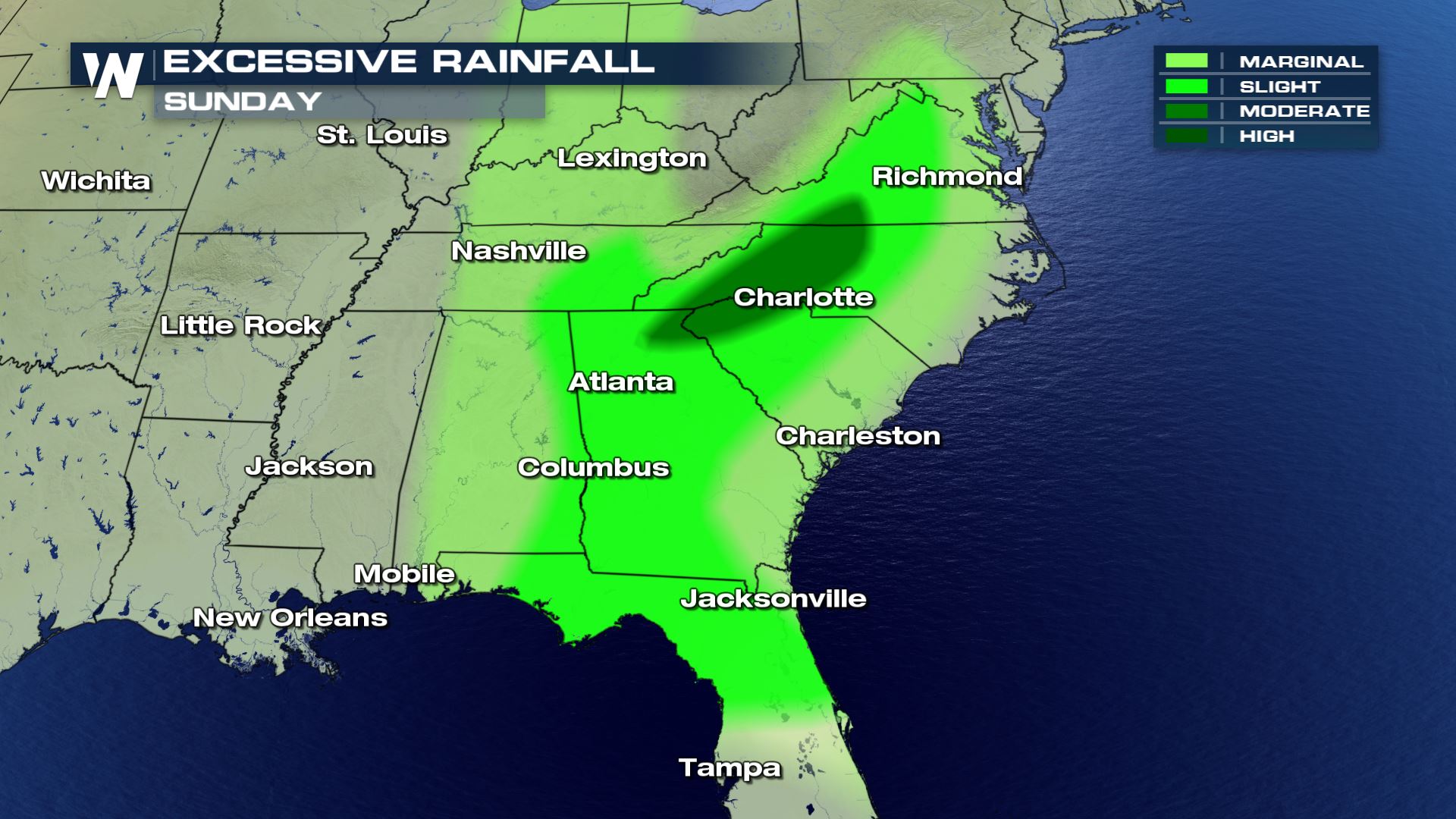 Rainfall amounts of 2 to 5 inches will be common north of the I-10 corridor, with 5+ inches in parts of the Southeast into this weekend. Isolated higher rainfall amounts near 10" are possible.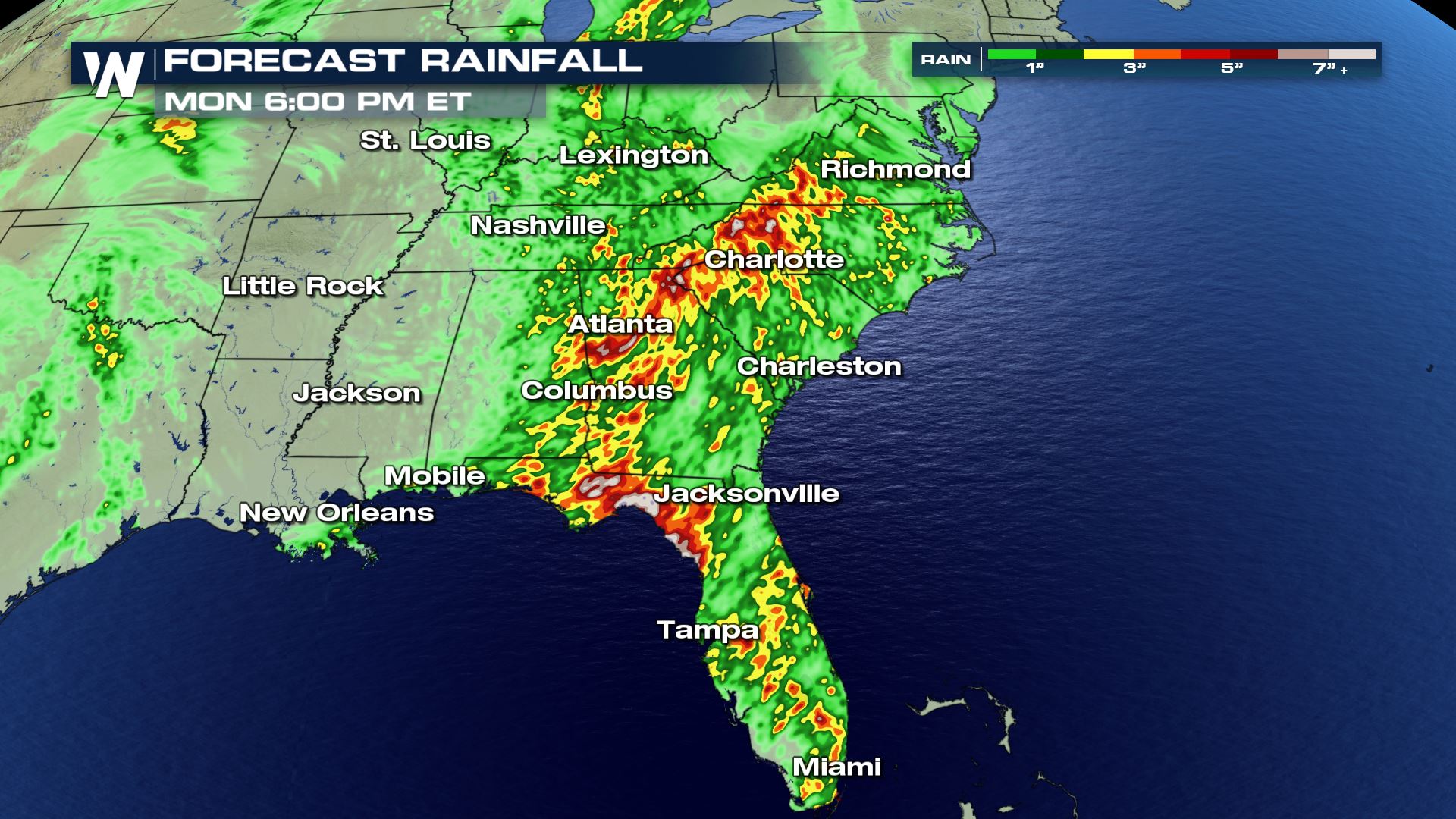 For WeatherNation: Meteorologist Karissa Klos