More thunderstorms are possible this afternoon and evening in the Middle Atlantic with heavy rain likely. Flash Flood Watches have been issued from the Jersey Shore westward through the Mason-Dixon line. 1" to 3" are possible by later tonight, which could produce flooding issues.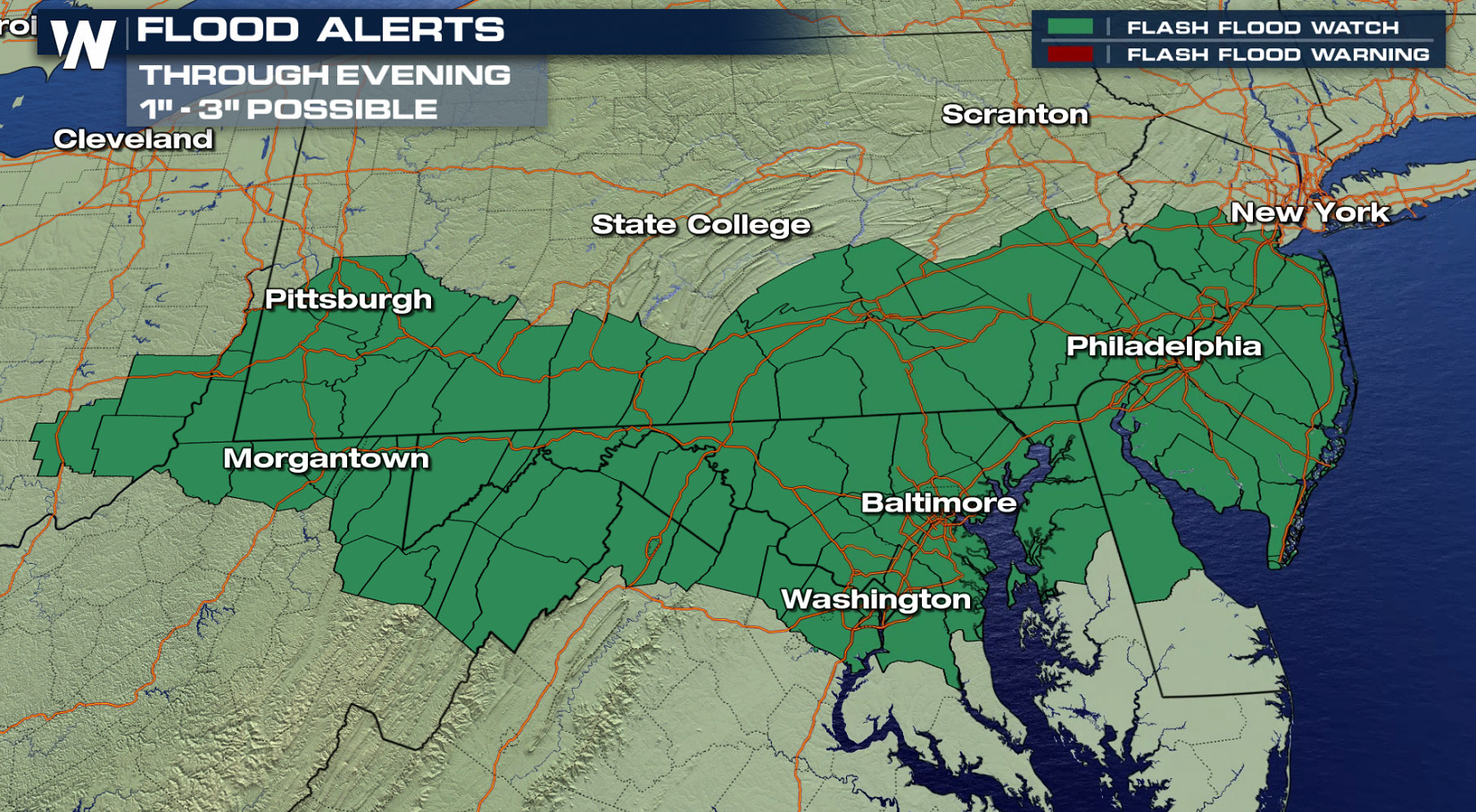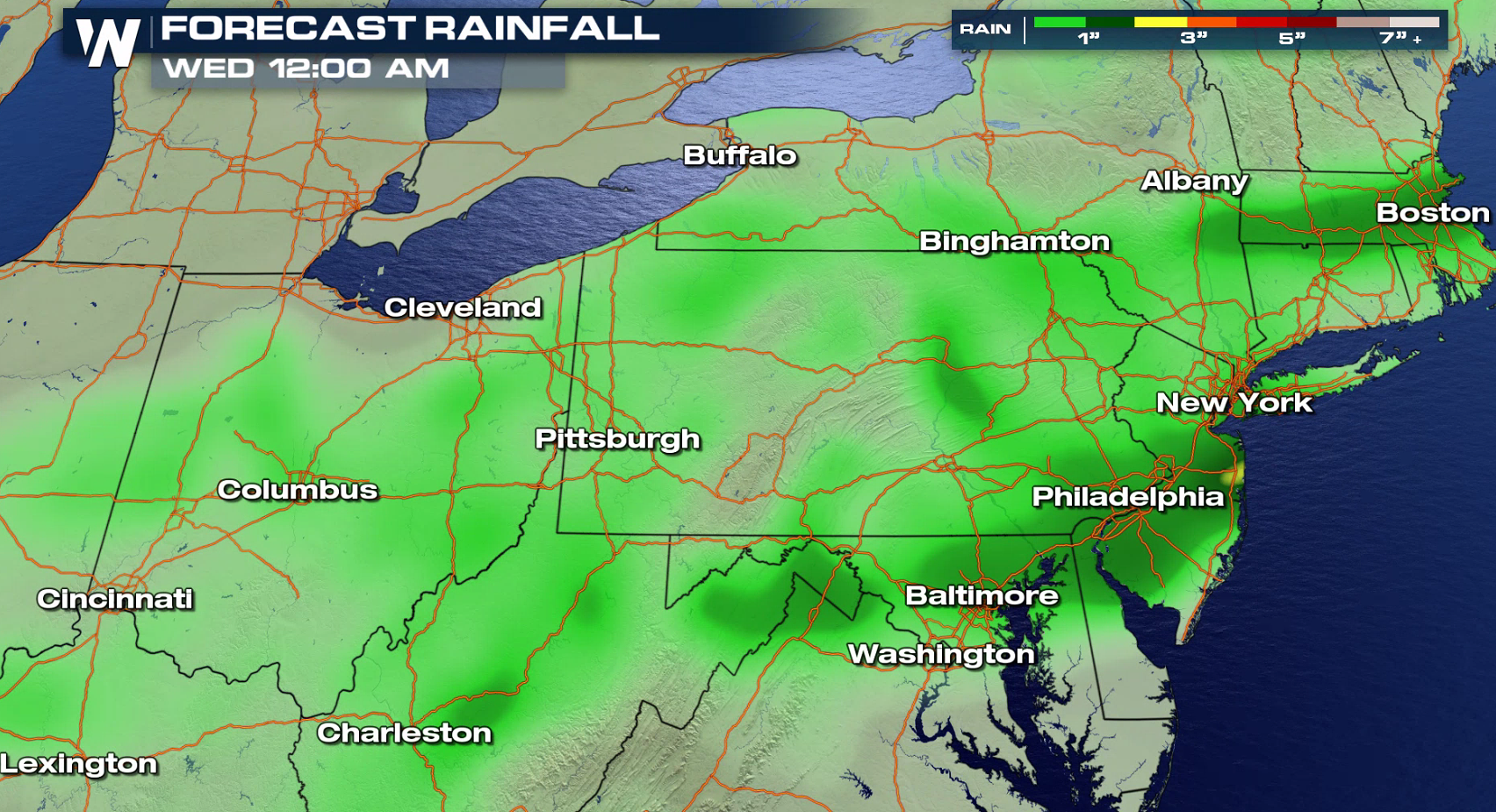 A slow moving front will drop into the area throughout the day, becoming nearly stationary. Showers and thunderstorms will be focused along the front, as warm and moist air is lifted along the boundary, fueling heavy rain. Storm coverage and intensity will diminish overnight, although some rain is likely to continue.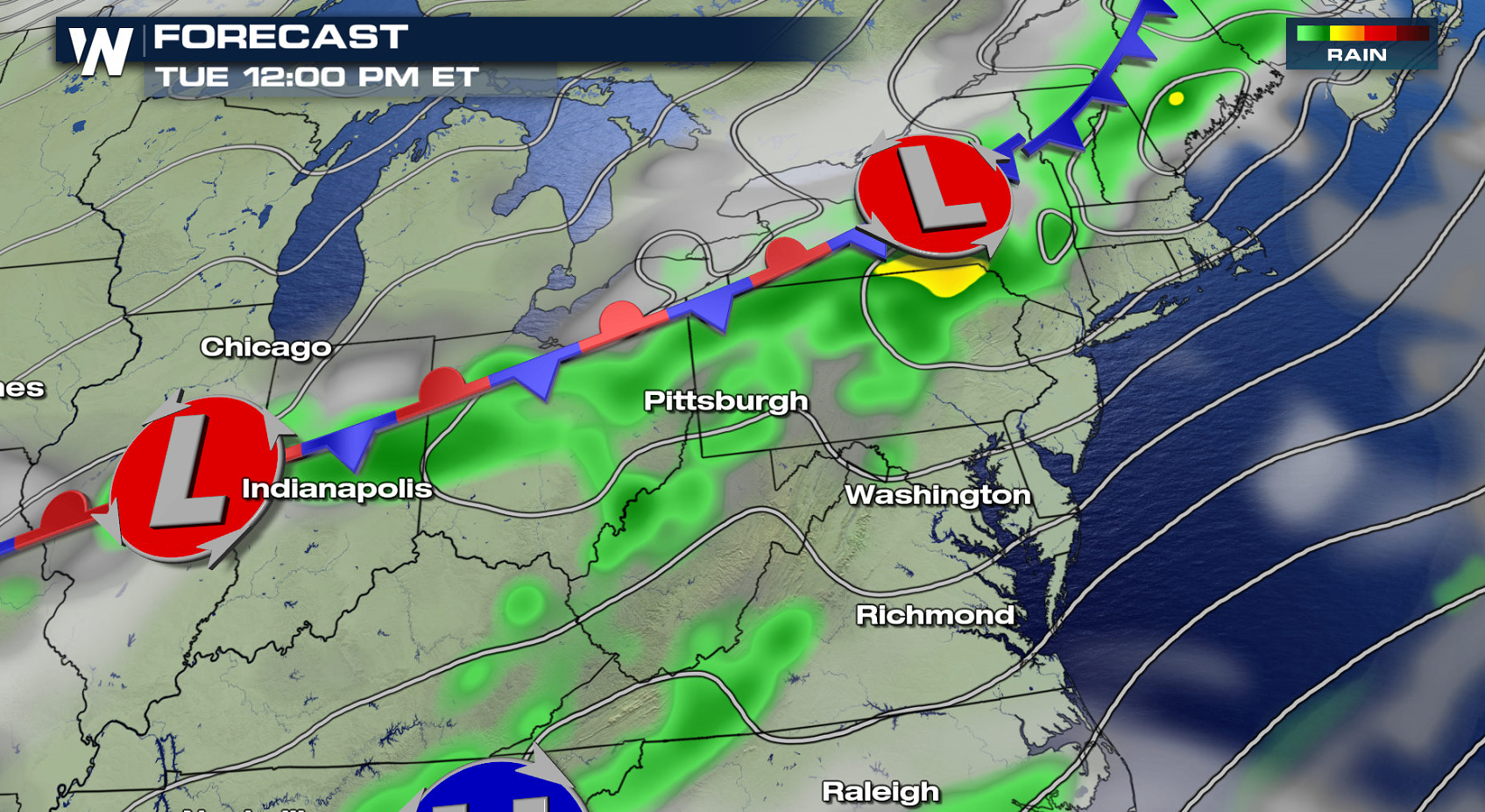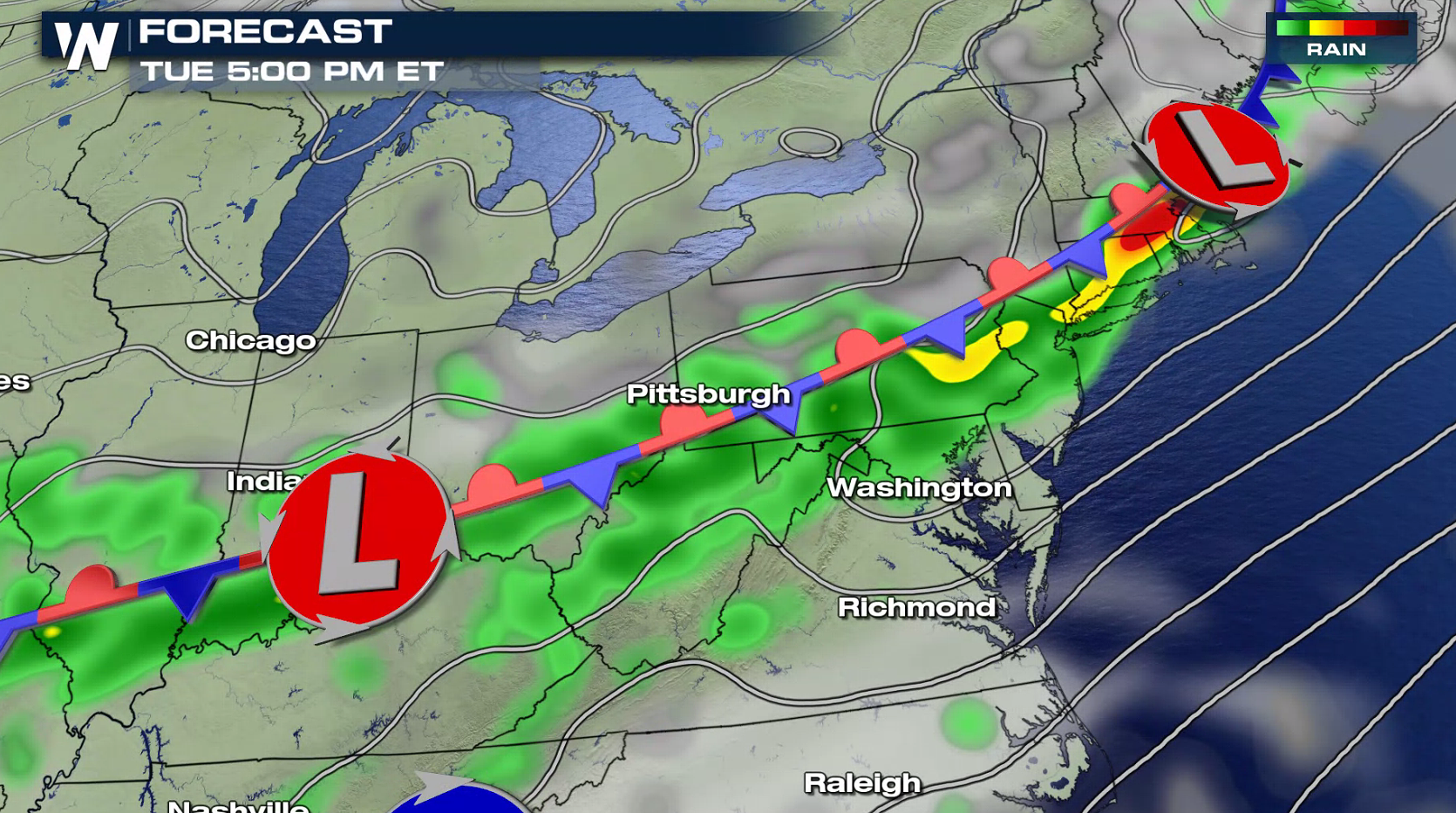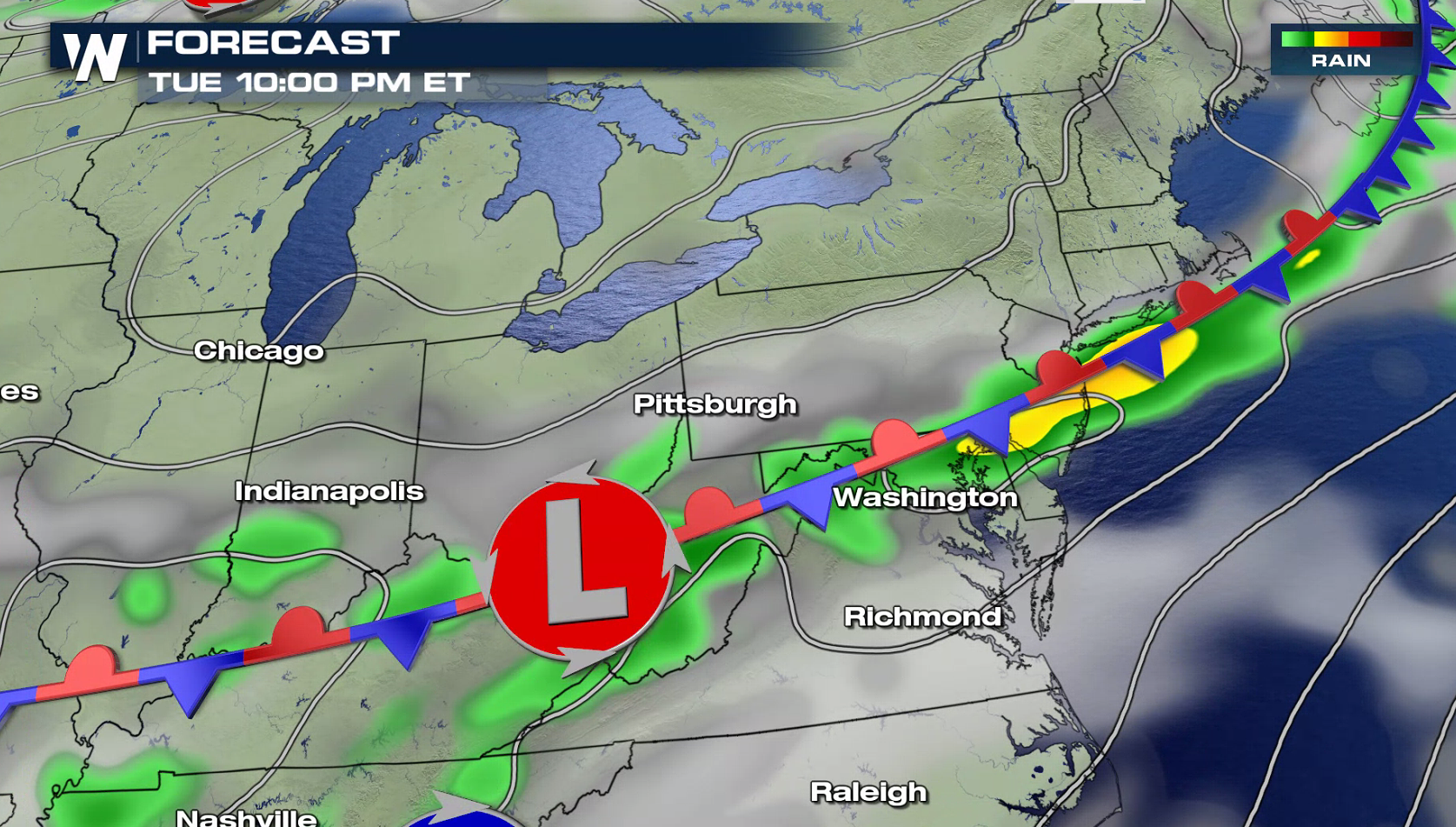 The areas of greatest risk are poor-drainage and urban locations, where rapid runoff may cause localized flash flooding. Quickly responding creeks and streams may also experience flooding in areas receiving the heaviest rainfall. Motorists should be prepared for torrential downpours and potential flooding as the storms move through. Areas of heavy rain are likely again later this week, with models predicting more than 3" by Friday as the front lingers.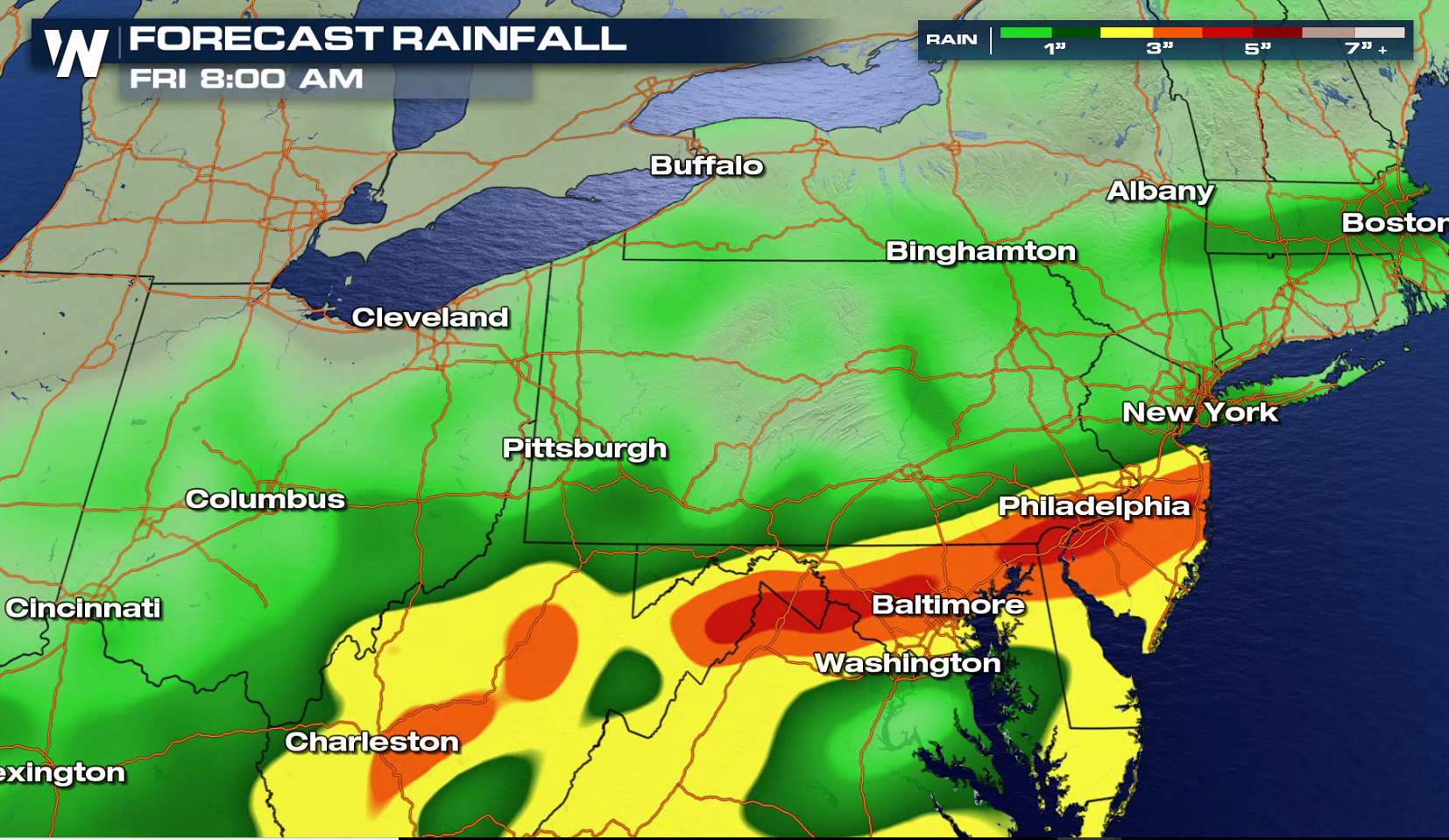 For WeatherNation: Meteorologist Mace Michaels