Rounds of showers and thunderstorms will continue to bring more flooding concerns to the central and southern Plains.  One state hit hard by flooding has been Texas.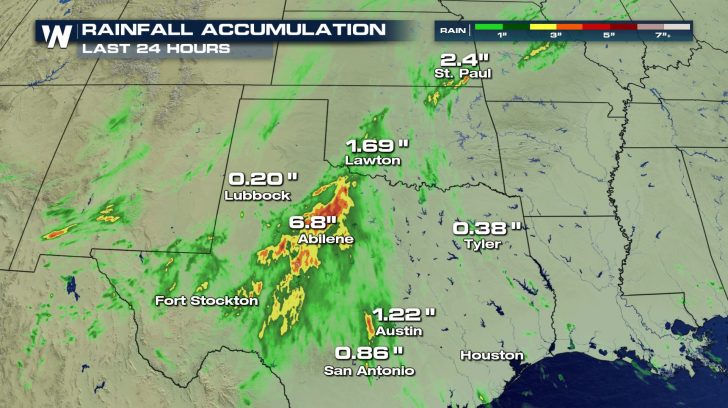 In fact, the capital city of the Lone Star State---Austin---has had so much rain that the fire department performed water rescues on Wednesday.  Emergency officials are urging residents to take extra precaution if they encounter flooded roadways.  Remember, "Turn Around Don't Drown." https://twitter.com/AustinFireInfo/status/1303783911588335621 The threat for excessive rainfall will continue into the nighttime hours for many.  The Weather Prediction Center has issued a Moderate Risk of Excessive Rainfall for the Texas Hill Country region.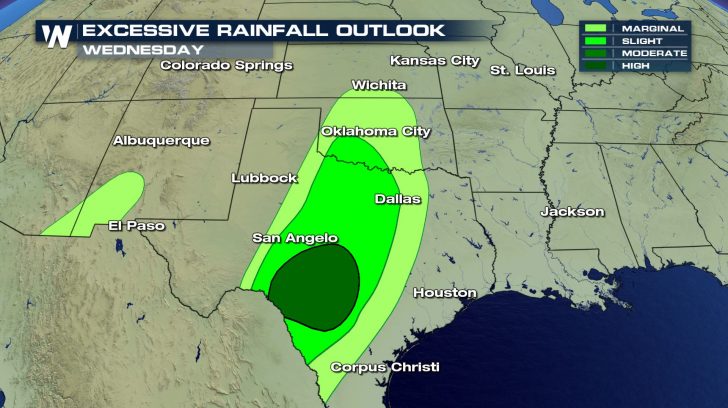 Elsewhere, soaking downpours have brought some drought relief to some of the central Plains.  Parts of southeastern Kansas have picked up between 2 and 5 inches of rain through Wednesday afternoon.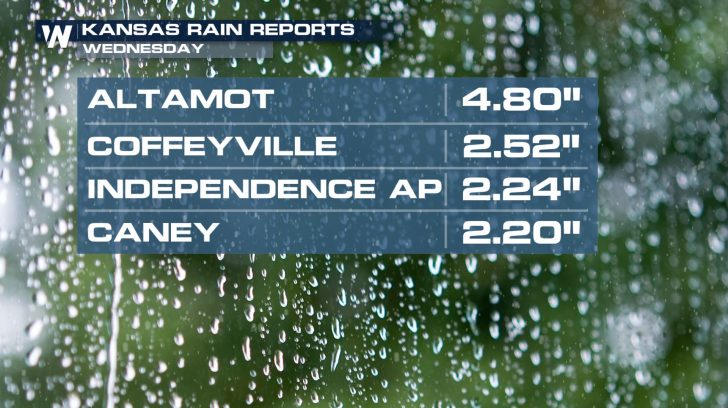 Looking ahead, more wet weather is in the forecast.  A cold front diving south has tapped into ample Gulf moisture.  Because of this, the National Weather Service offices in Austin / San Antonio and San Angelo have issued a Flash Flood Watch through Thursday.  Rainfall totals will range between 2 and 5 inches with isolated amounts up to 8 inches.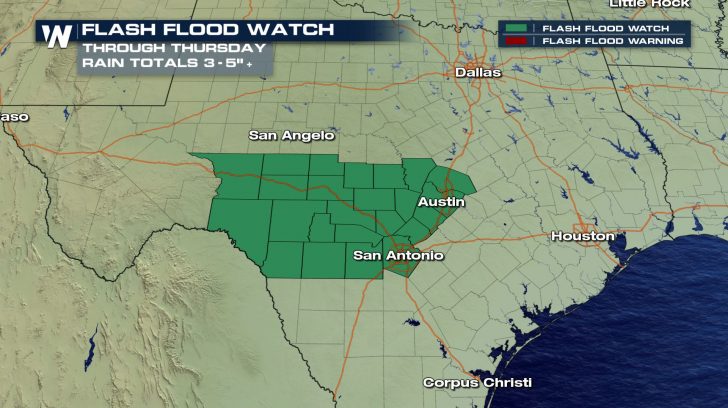 By Friday and Saturday, however, conditions are expected to be much drier through the region.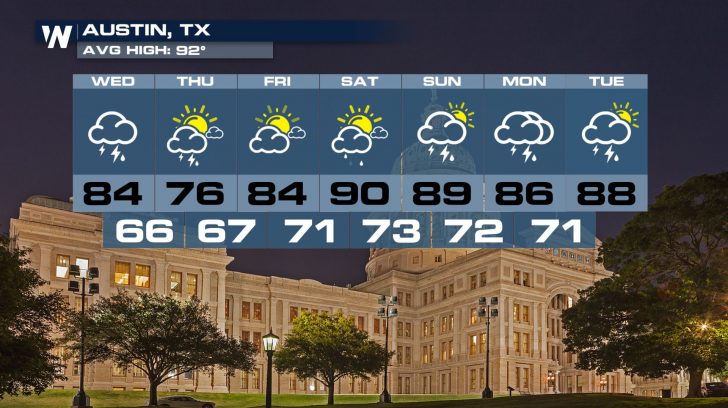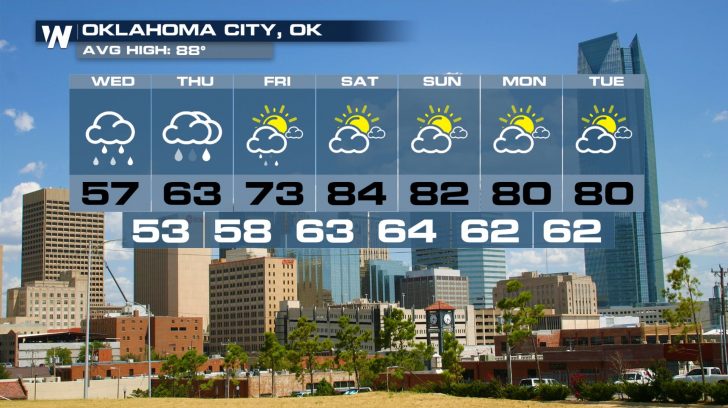 Be sure to watch WeatherNation for more information.  You can get the latest forecast for the central United States every hour at half past the hour (:30).  You can also find your regional forecast anytime on demand 
HERE
.