Heavy rain has saturated soils along portions of the Central Gulf Coast, with between 3-7 inches over the last 3 days in some locations. There is potential for additional heavy showers to continue through Saturday and the first half of Sunday, keeping the risk in place for flooding and flash flooding.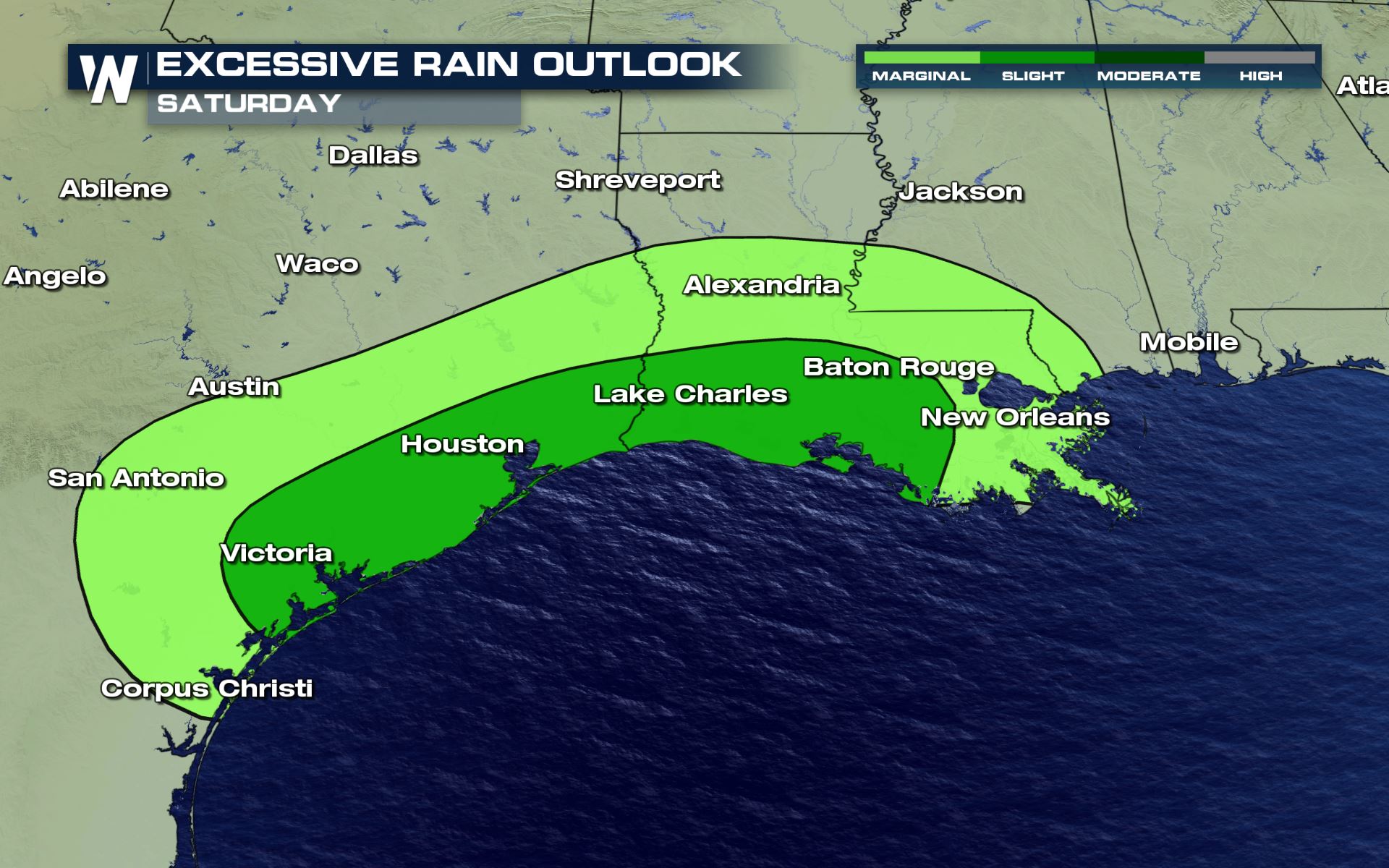 Above, the excessive outlook highlights to I-10 corridor between Baton Rouge and Houston for the best chance for flash flooding through Sunday morning, with more of an isolated risk for areas like New Orleans and San Antonio.
Forecast
The heavy rain is expected to continue as a potent low develops in the Gulf and slowly moves to the northeast. As a warm front develops, the moisture will lift to the north spreading moderate to heavy showers from Texas through Western Mississippi through Saturday.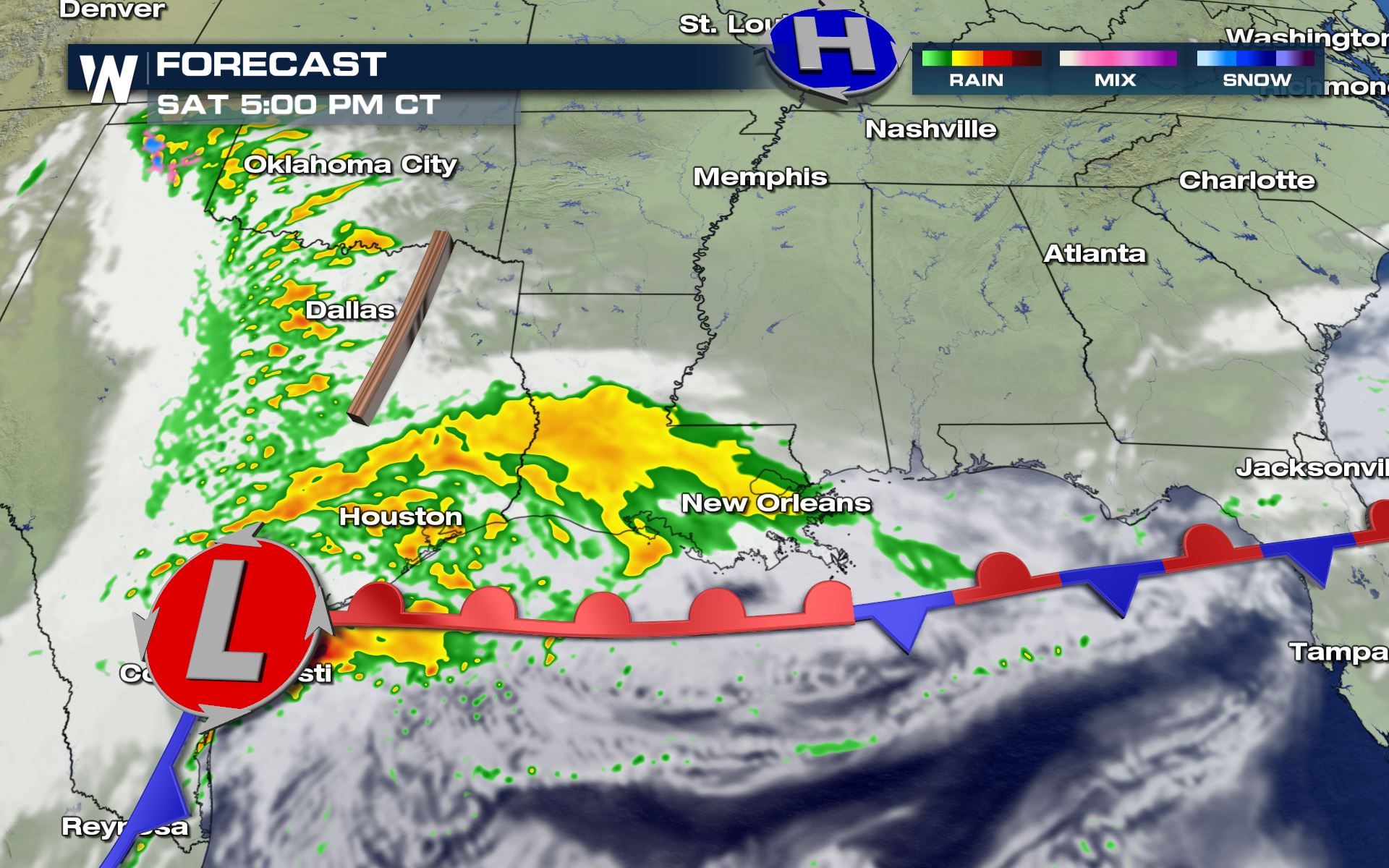 By early Sunday, the heaviest showers are expected to be mostly east of the Lone Star State, but the flooding risk will continue across Louisiana and Mississippi.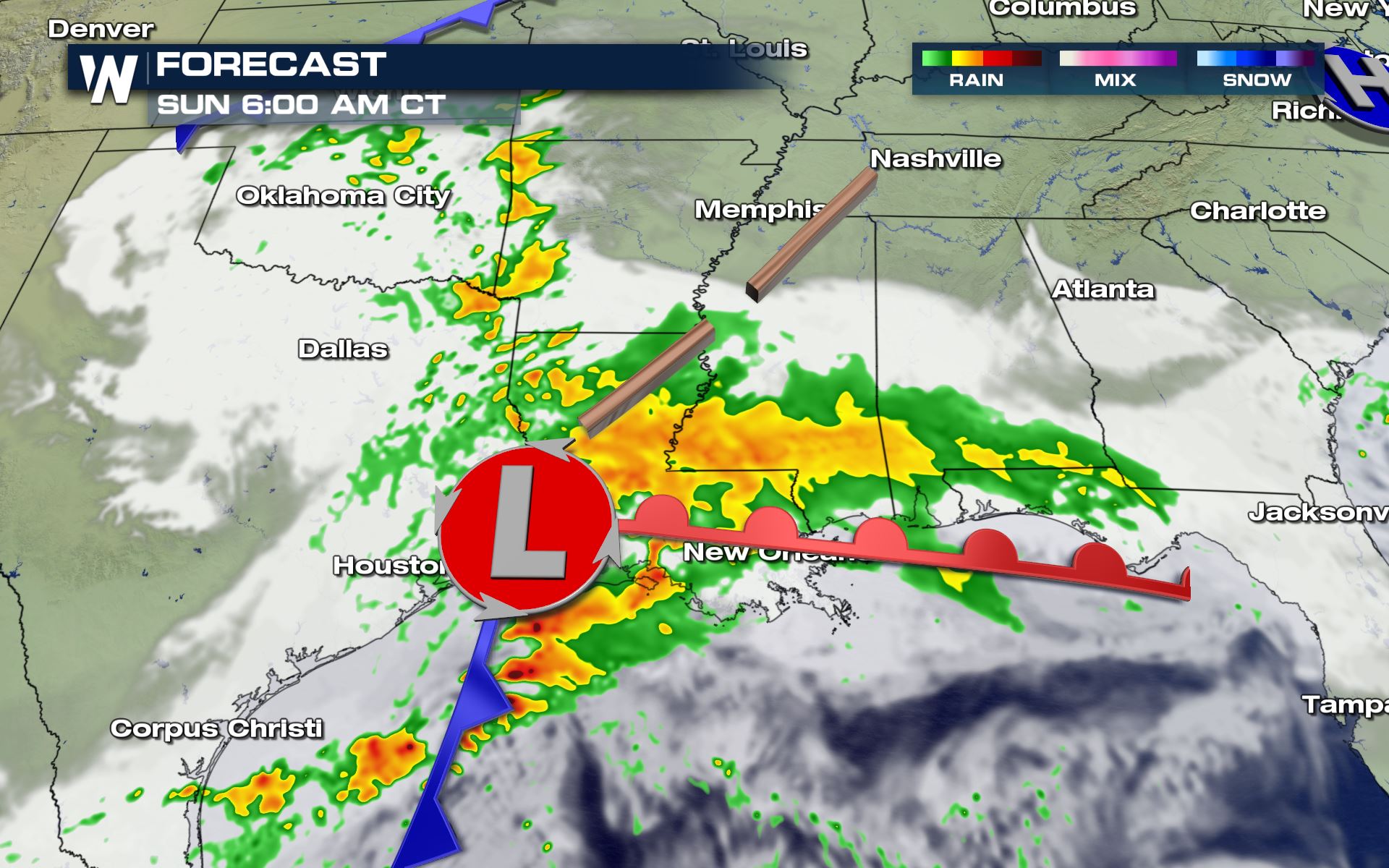 By late Sunday morning, the cluster of showers and storms moves into Eastern Louisiana and across Southern Mississippi. Southern Mississippi may still have some pockets of heavy rain lingering just past sunset Sunday.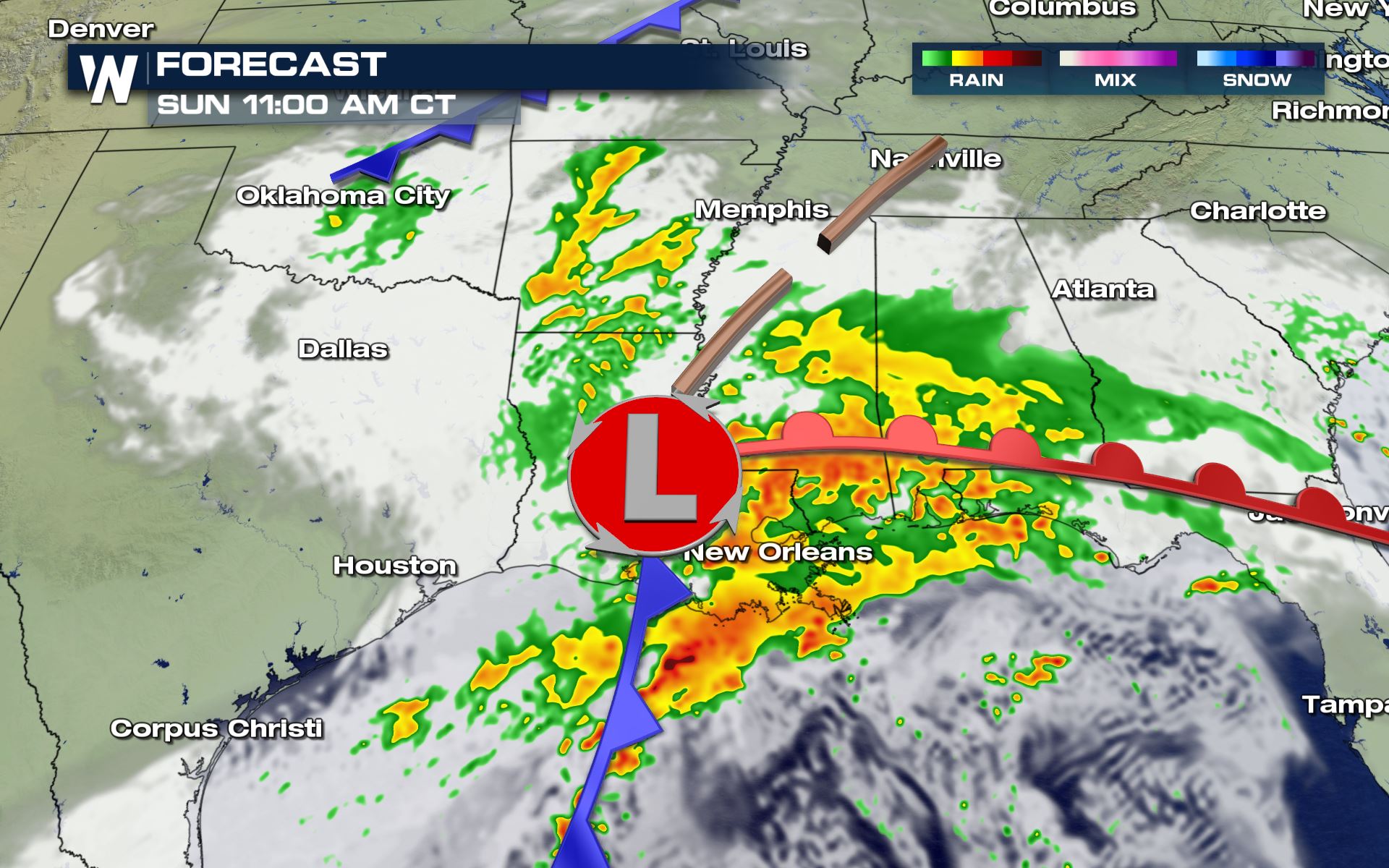 Additional showers could accumulate to more than 3-5 inches in some areas, this is on top of what fell earlier in the week. Expect potentially widespread nuisance flooding to continue, with flash flooding possible in heavier downpours and thunderstorms.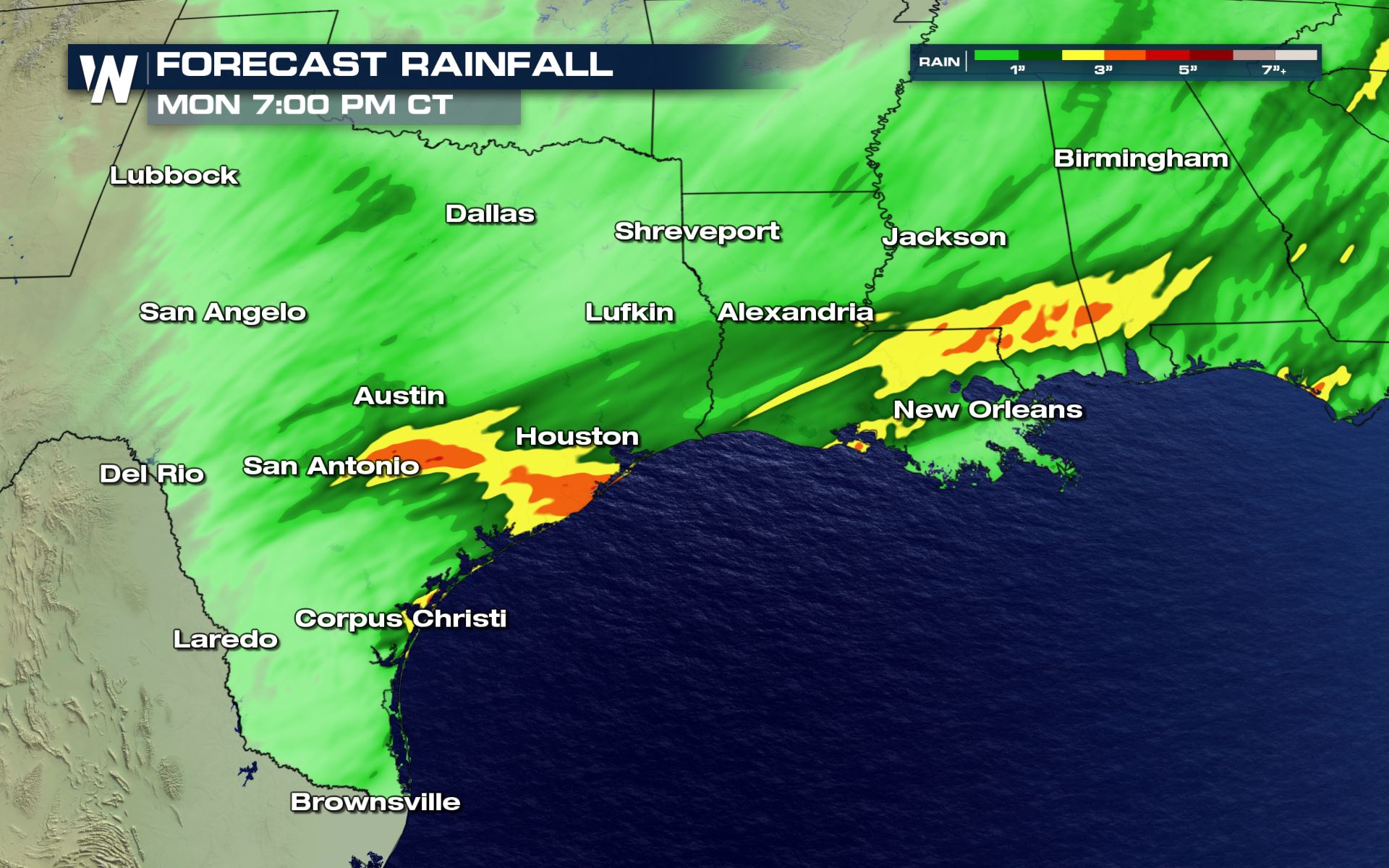 If you encounter a flooded roadway, do not try to cross it or drive around barriers. The road surface could wash out without warning.