The flash flood threat continues for the East Coast Thursday and Friday where some locations, especially close to the mountains, could see 3-7" of rain.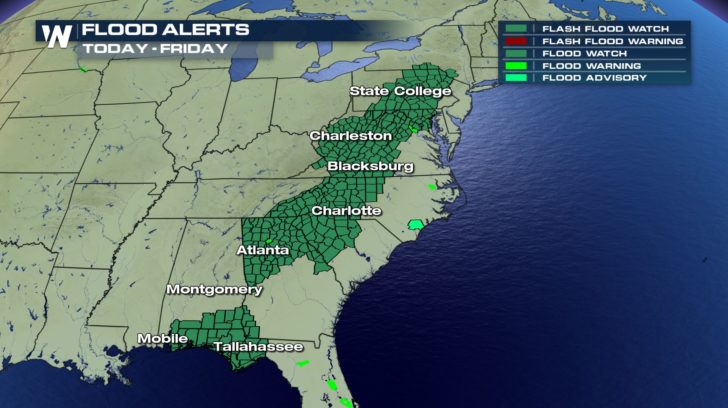 This heavy rain is thanks to a front that's stalled over the region. The Bermuda High, sitting off the coast, funnels in deep tropical moisture from the south which rides along the front and allows storms to sit and dump heavy rain in the same spot over a short period of time. This lends itself to a high flash flood risk.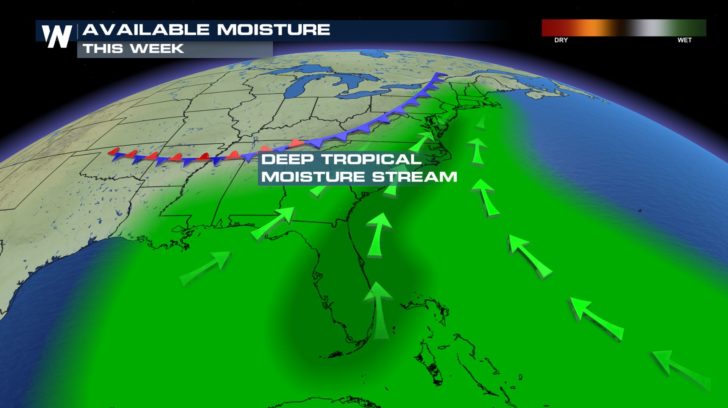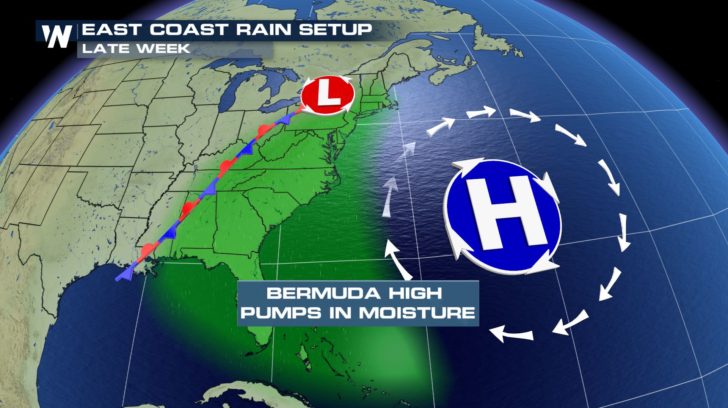 Relief from the days of rain comes over the weekend. High pressure moves closer to the coast and clears out the threat for stronger storms and heavy rain. This will allow the region to dry out in the short term but won't be the case for the long term forecast. High pressure pushes back off the coast heading into the work week and our storm chances return.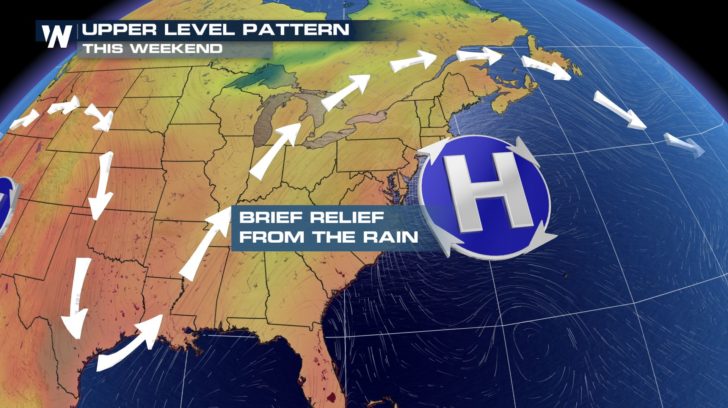 For Weather Nation: Meteorologist Emily Roehler