A slow moving trough and stationary front have led to multiple waves of heavy rain and thunderstorms over the Eastern Gulf of Mexico for much of this week, especially along the Gulf Coast of Florida and the Atlantic Coast in the Carolinas. Intermittent heavy rain is expected to continue through Saturday as the low finally lifts north and offshore by early Sunday.
Flood Outlooks
Flood alerts are in place for Virginia and North Carolina as 1-2" of rain is expected Saturday into early Sunday.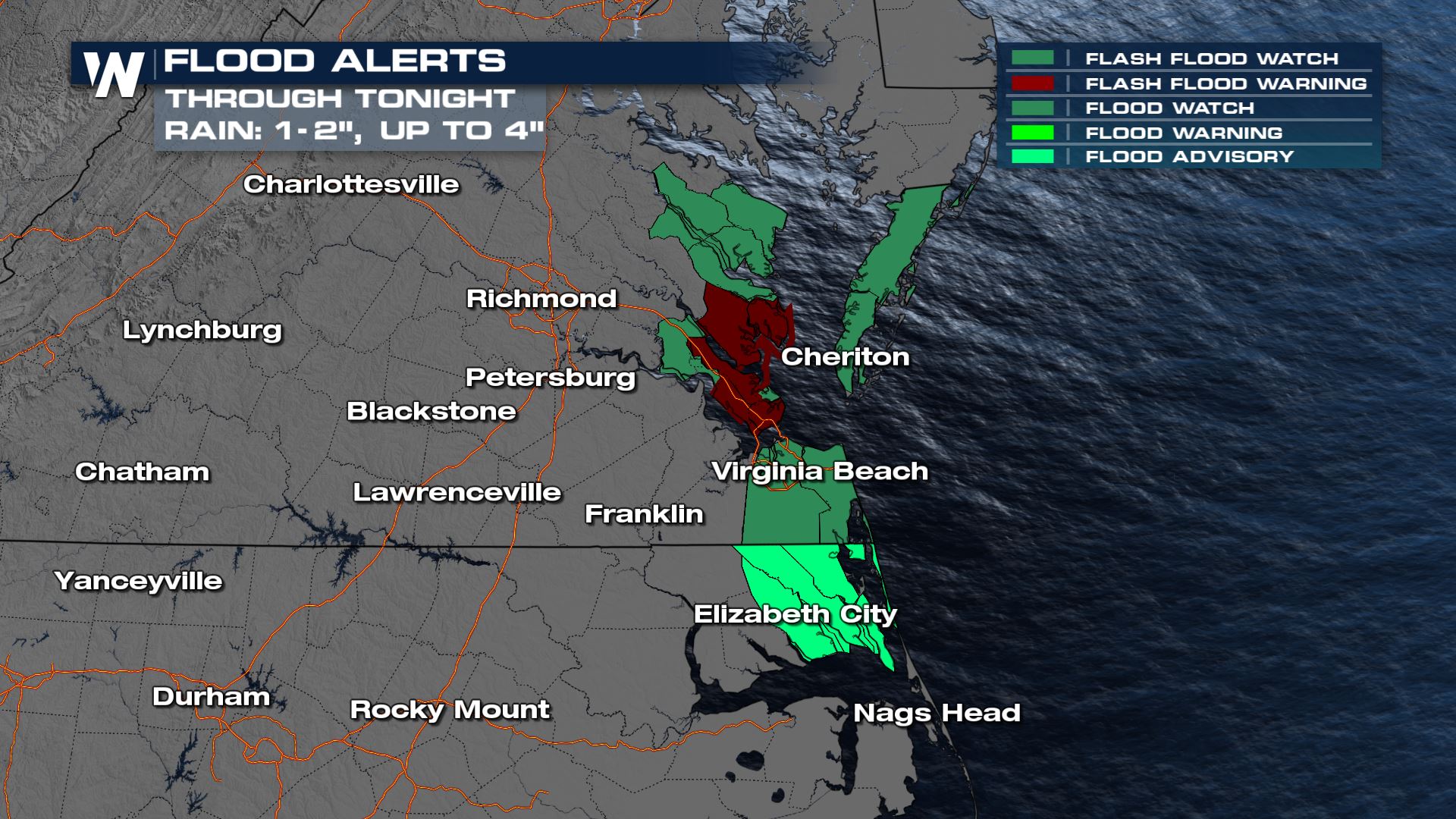 The heaviest rain is expected to impact the eastern portions of the Carolinas and Southern Virginia. The heavy rain will bring the flooding concern to the I-64 corridor.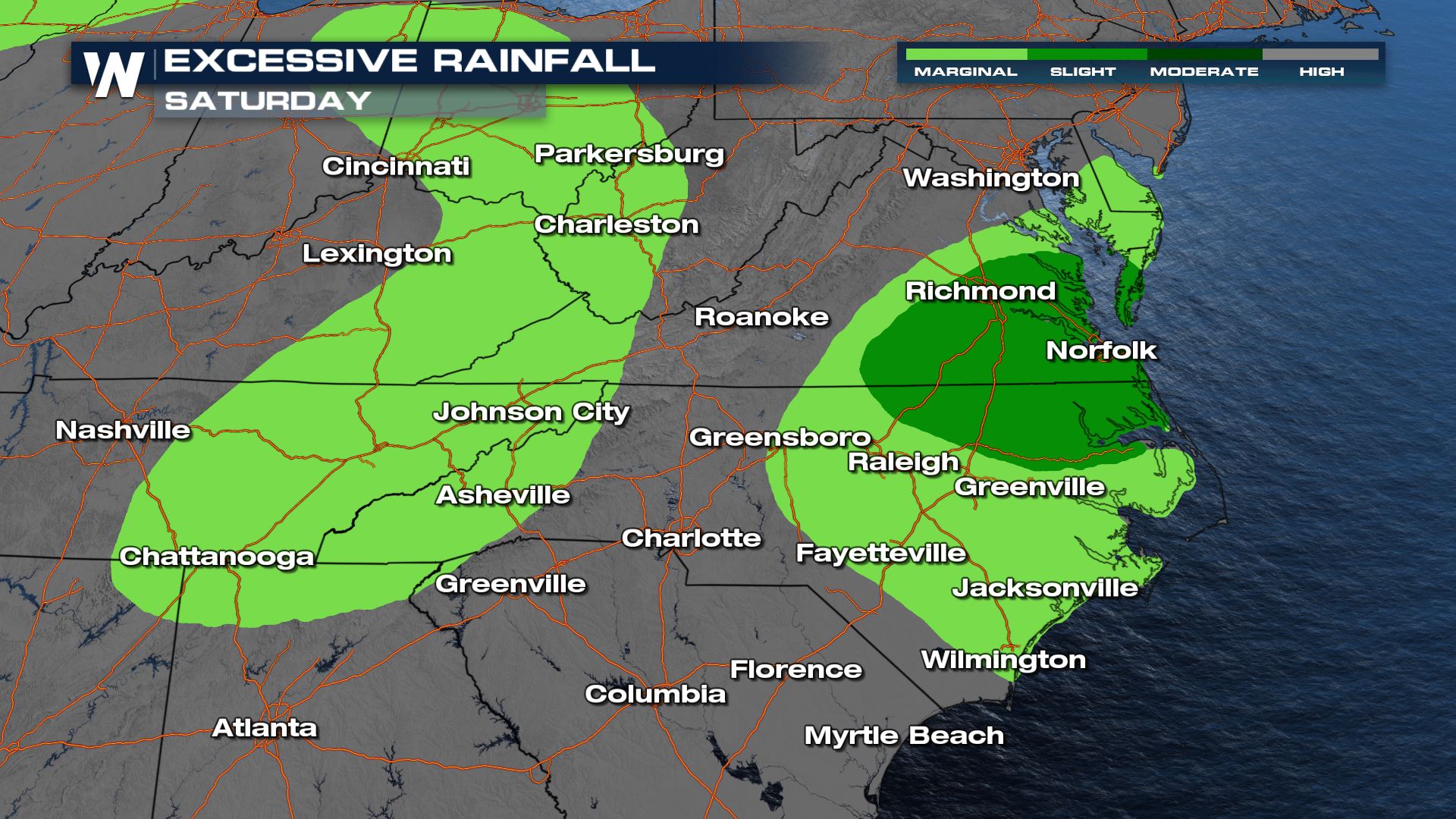 Severe Potential
Enough shear will be present in the Carolinas on Saturday for marginally severe storms to become possible. Damaging wind gusts would be the main threat with the strongest storms. Due to some spin also present in this area, an isolated tornado cannot be ruled out.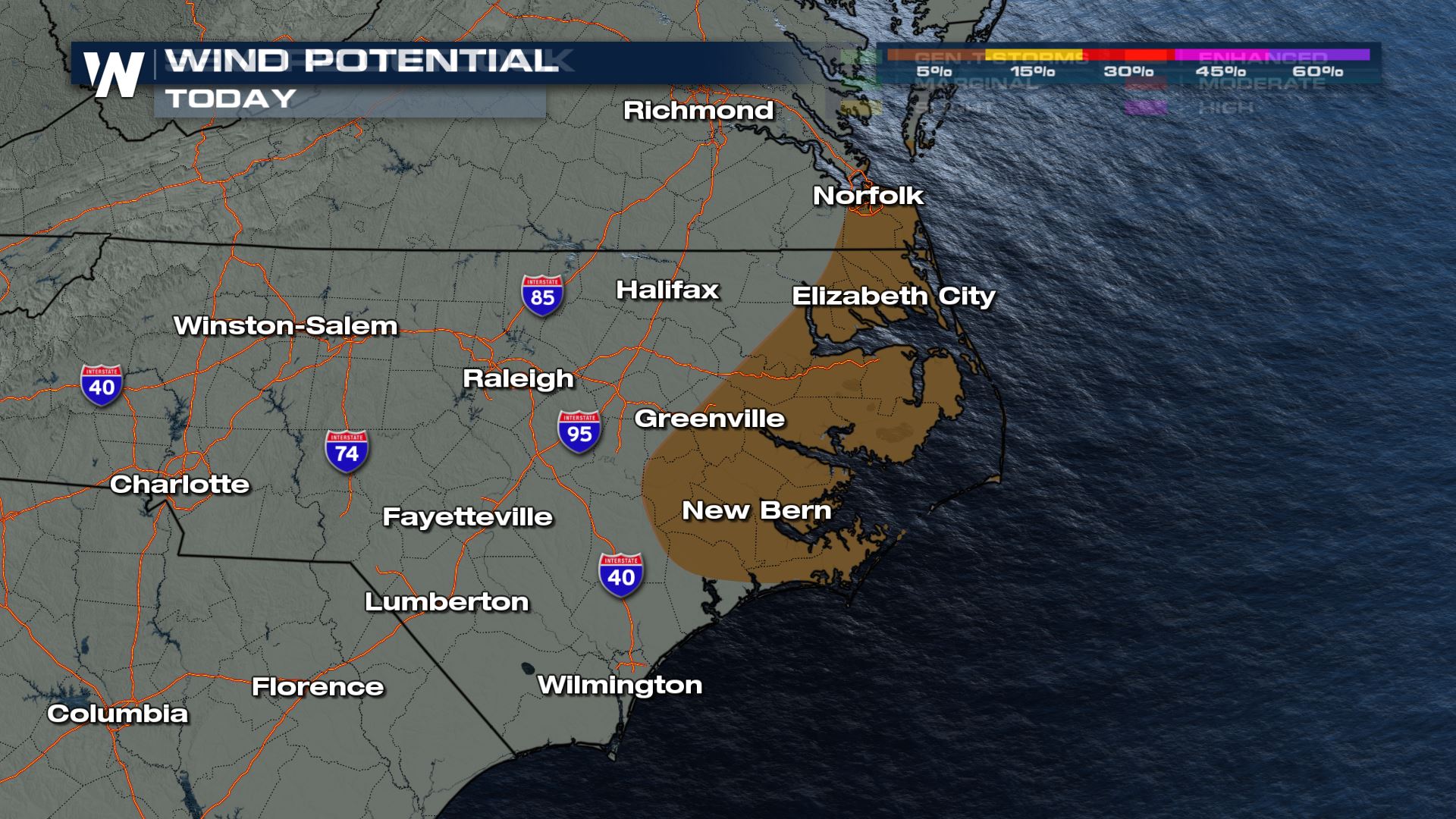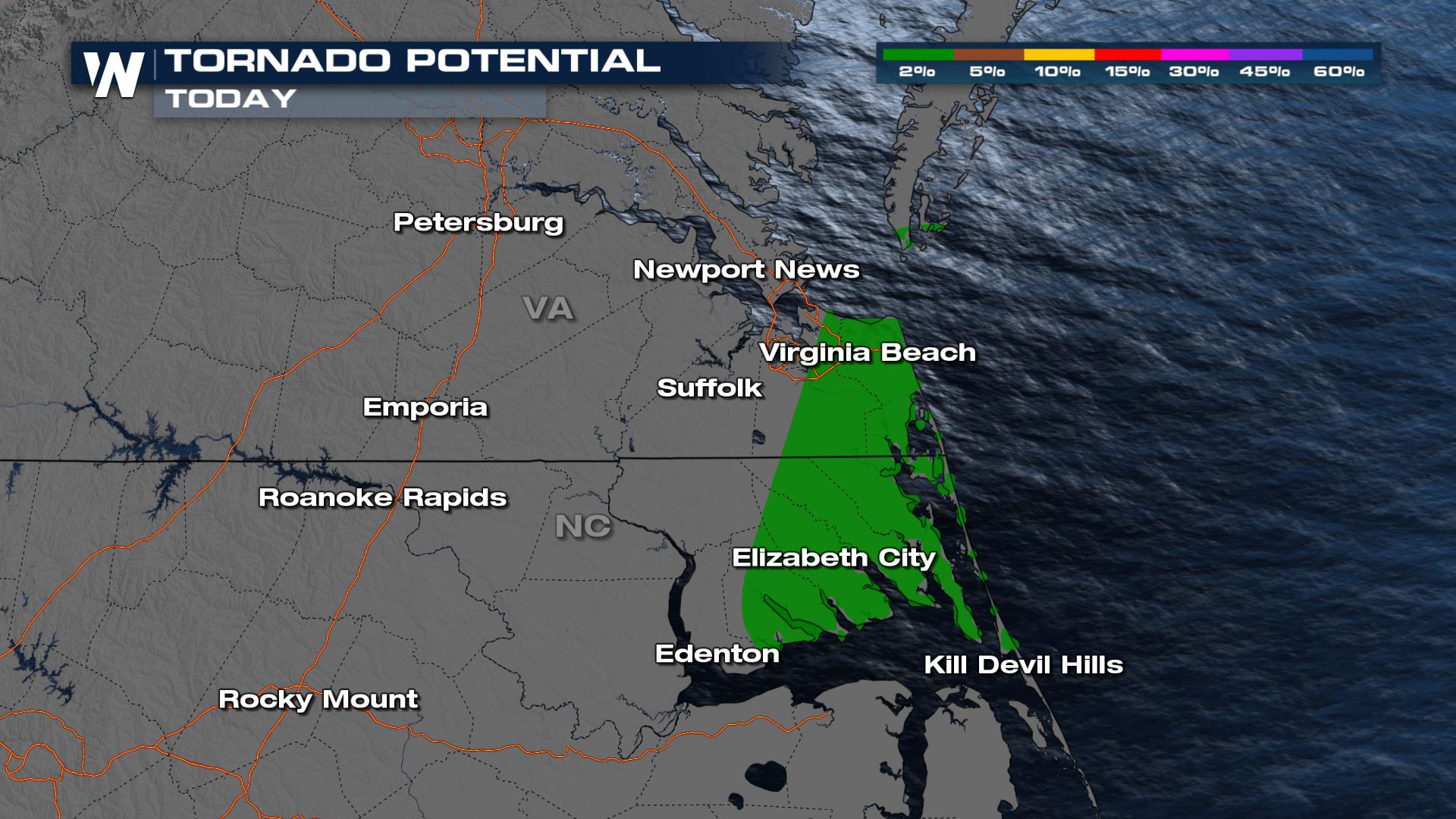 Forecast
Rain is wrapping up for most but additional accumulations of 1-2" can be expected through Saturday night. Don't drive through flooded roadways!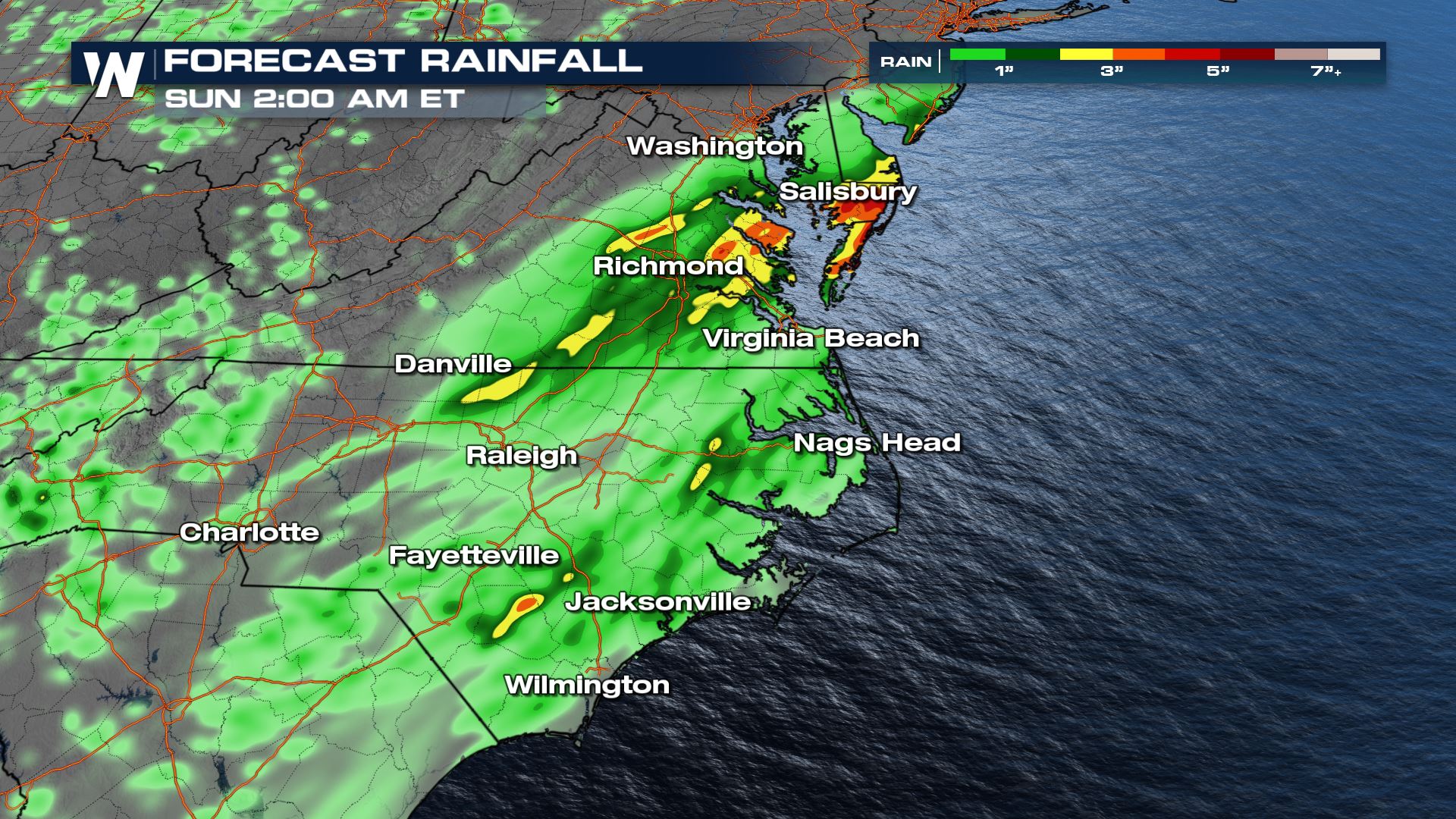 For the latest on the forecast, tune into the Eastern Regional Forecast at 10 past every hour, or access the regional forecasts anytime through the WeatherNation app.