Heavy rain brought on by torrential downpours and severe weather has create widespread flooding issues through the Mississippi and Ohio River Valleys and iwll continue into the nex few days. Sadly, the flooding has turned deadly in central Mississippi where a car was swept off the roadway and into a creek overnight Thursday into Friday, killing two. Please, turn around, don't drown, especially at night when the water and roadways are hard to see. Flood watches are in effect into Saturday from Oklahoma through Pennsylvania. Total rainfall amounts of 2 to 3 inches can be expected with locally higher amounts of up to 4 to 5 inches possible. Soaking rain is expected to extend from Oklahoma through the mid-south and into the midwestern states of Ohio, Indiana, and even through Pennsylvania. Storms had already produced rain totals of 1-3" Thursday into Friday across parts of the region, including Illinois, Indiana and Oklahoma. Storms are expected to continue along a frontal boundary with heavy soaking rainfall. Storms will "train" over the same areas, meaning repeated rounds of rain over the same areas, overwhelming the soils.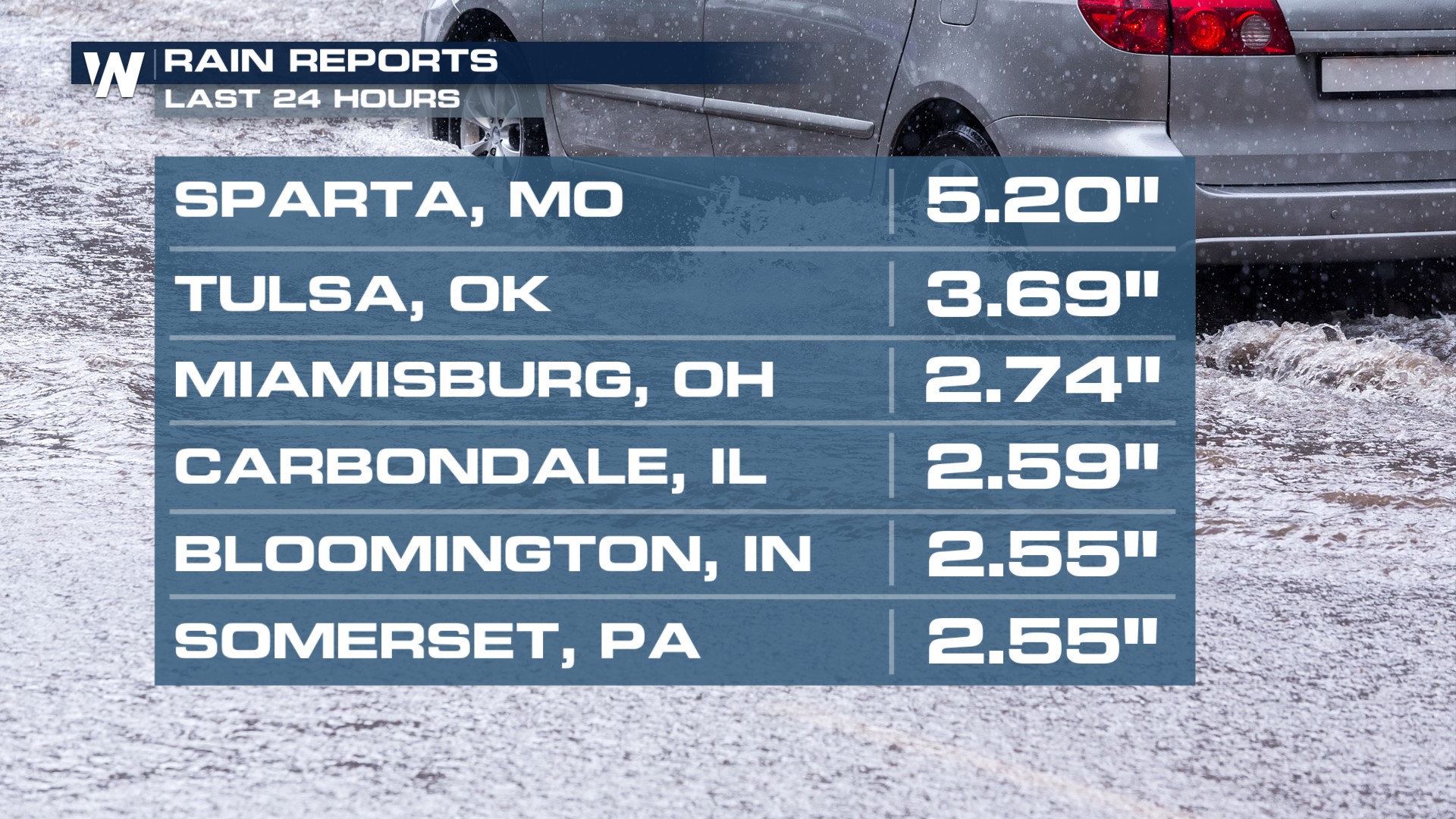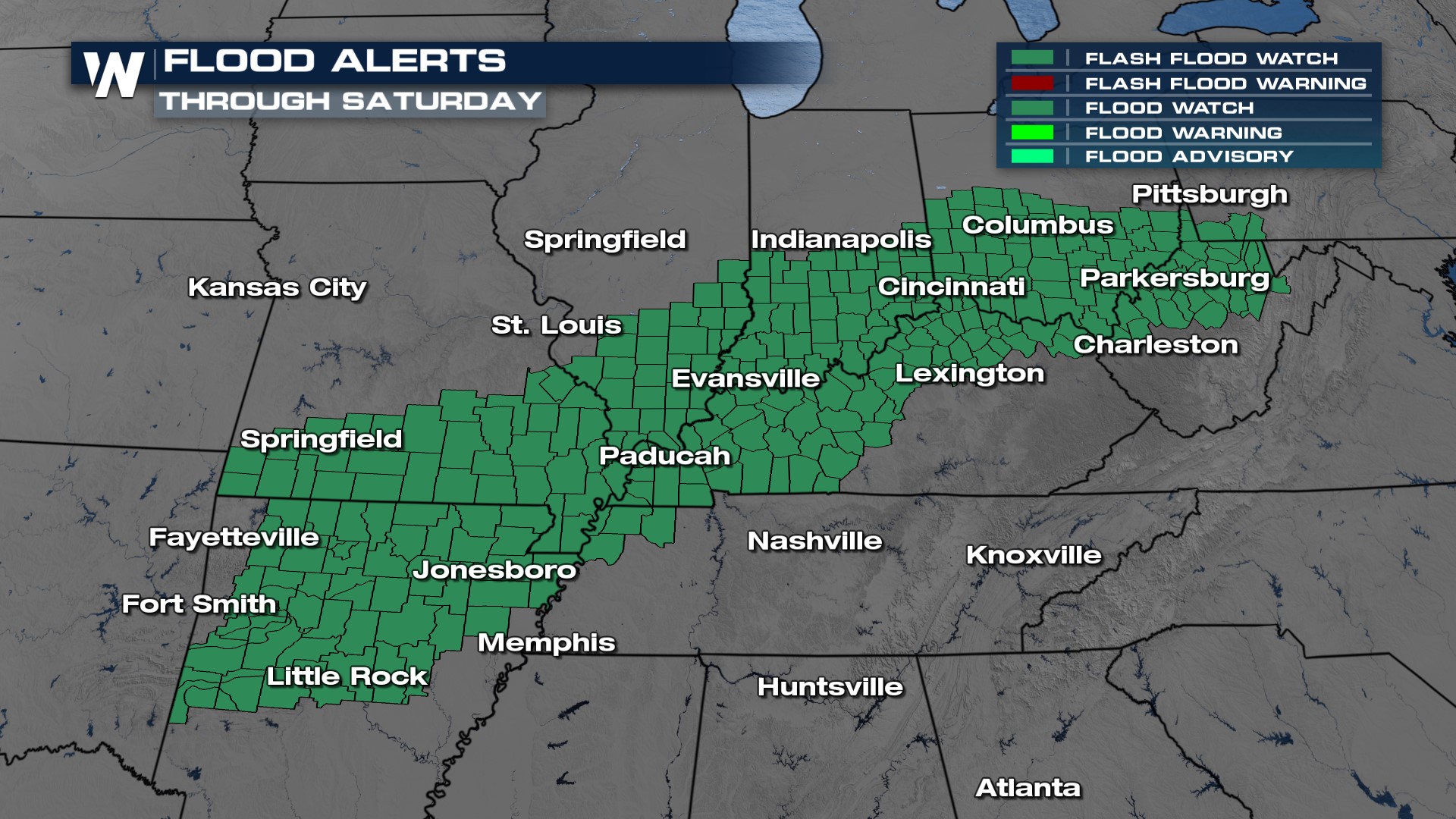 The Weather Prediction Center has issued an excessive rainfall outlook for much of the Mississippi and Ohio Valleys Friday due to the incoming heavy rainfall. A moderate risk (level 3 out of 4) for heavy rainfall has been issued. This means flooding is likely in the area as streams, creeks and low-lying areas fill up with water. Driving conditions can change quickly, so make sure to be weather aware and always turn around if you come across a flooded roadway.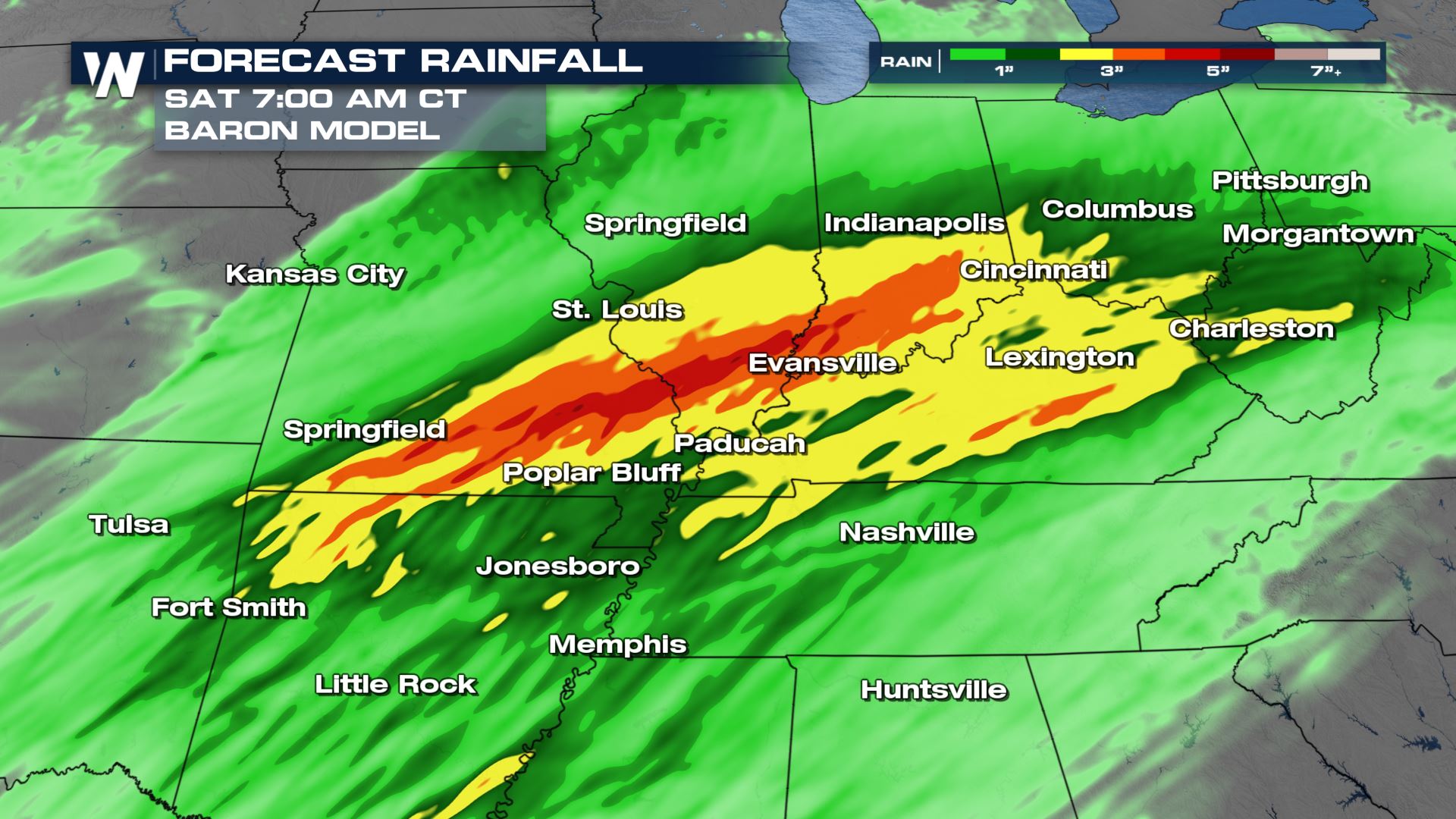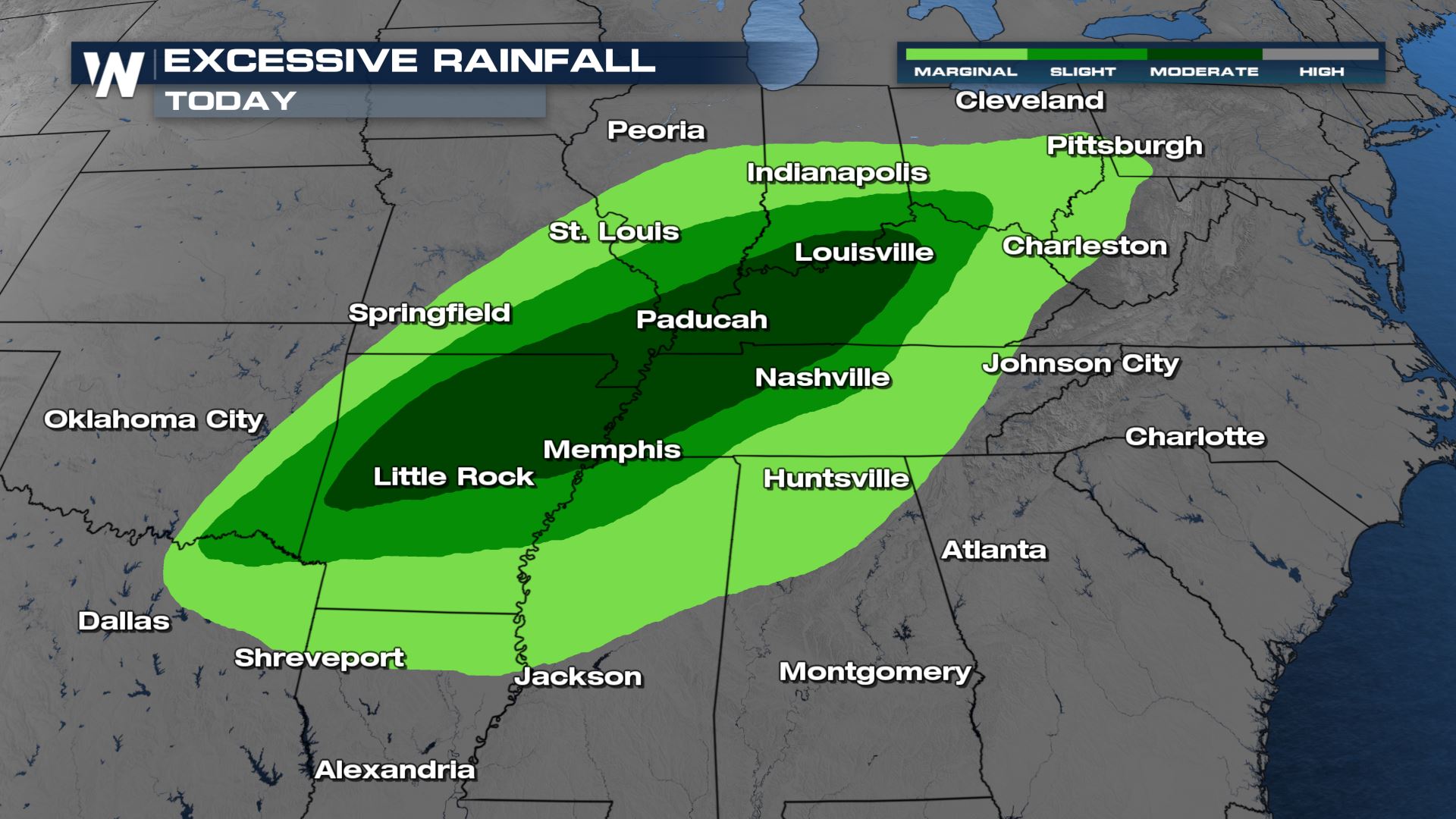 If you feel like it has been a rainy year through the central and southern Plains, it certainly has been in Little Rock - the city is now at its 3rd rainiest in history. Tune in to Weather Nation throughout the hour for all your top weather headlines.