Unexpectedly, Hurricane Florence has become the first major hurricane in the Atlantic Basin this season.
According to the National Hurricane Center
, "Florence has been rapidly intensifying since yesterday, an event that was not foreseen by any intensity models, nor forecasters." Upper level wind shear was expected to keep the storm at category one strength, but the hurricane moved along "a small pocket of relatively low shear, and with waters becoming progressively warmer, the hurricane has strengthened significantly more than anticipated", NHC states.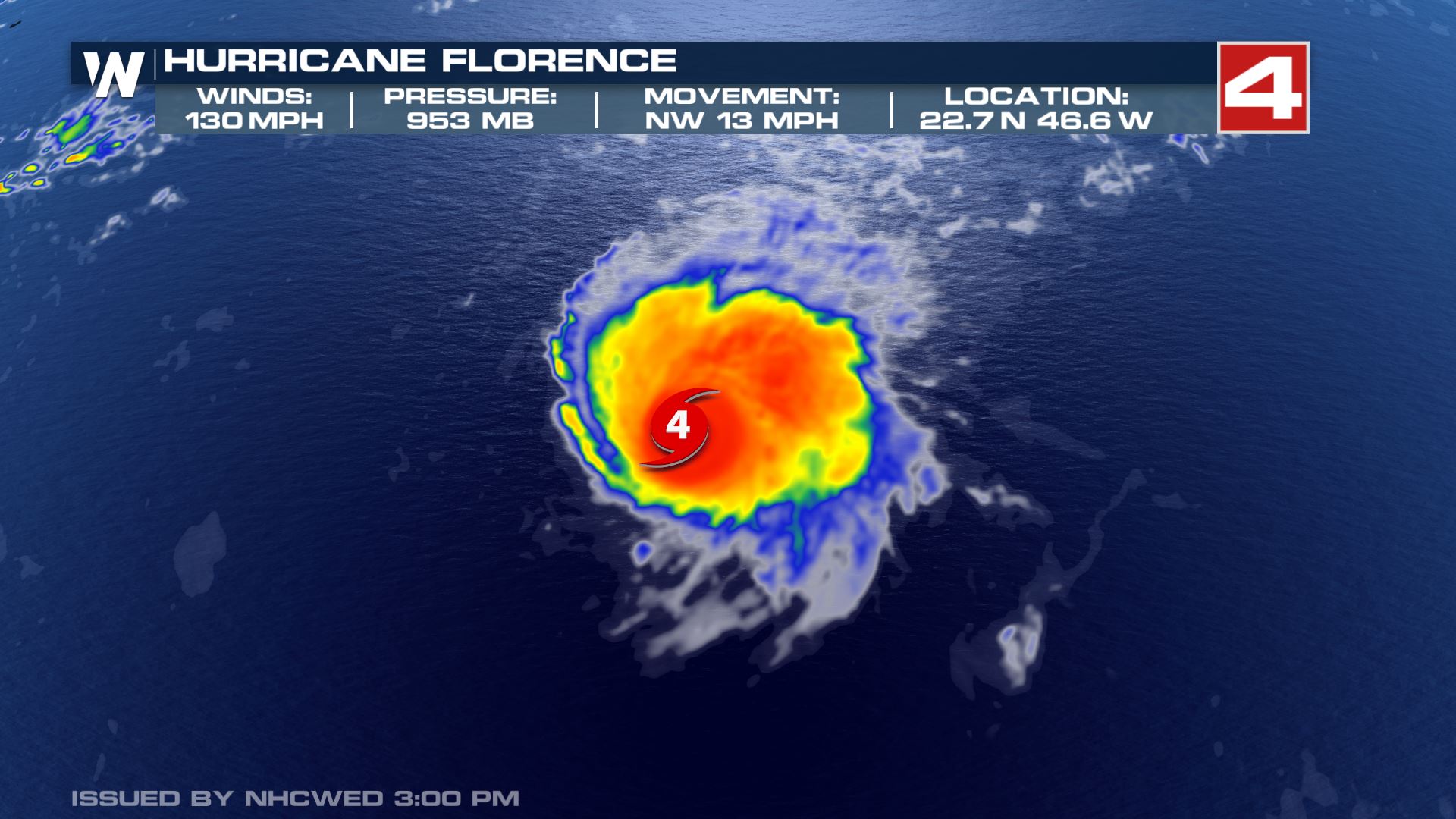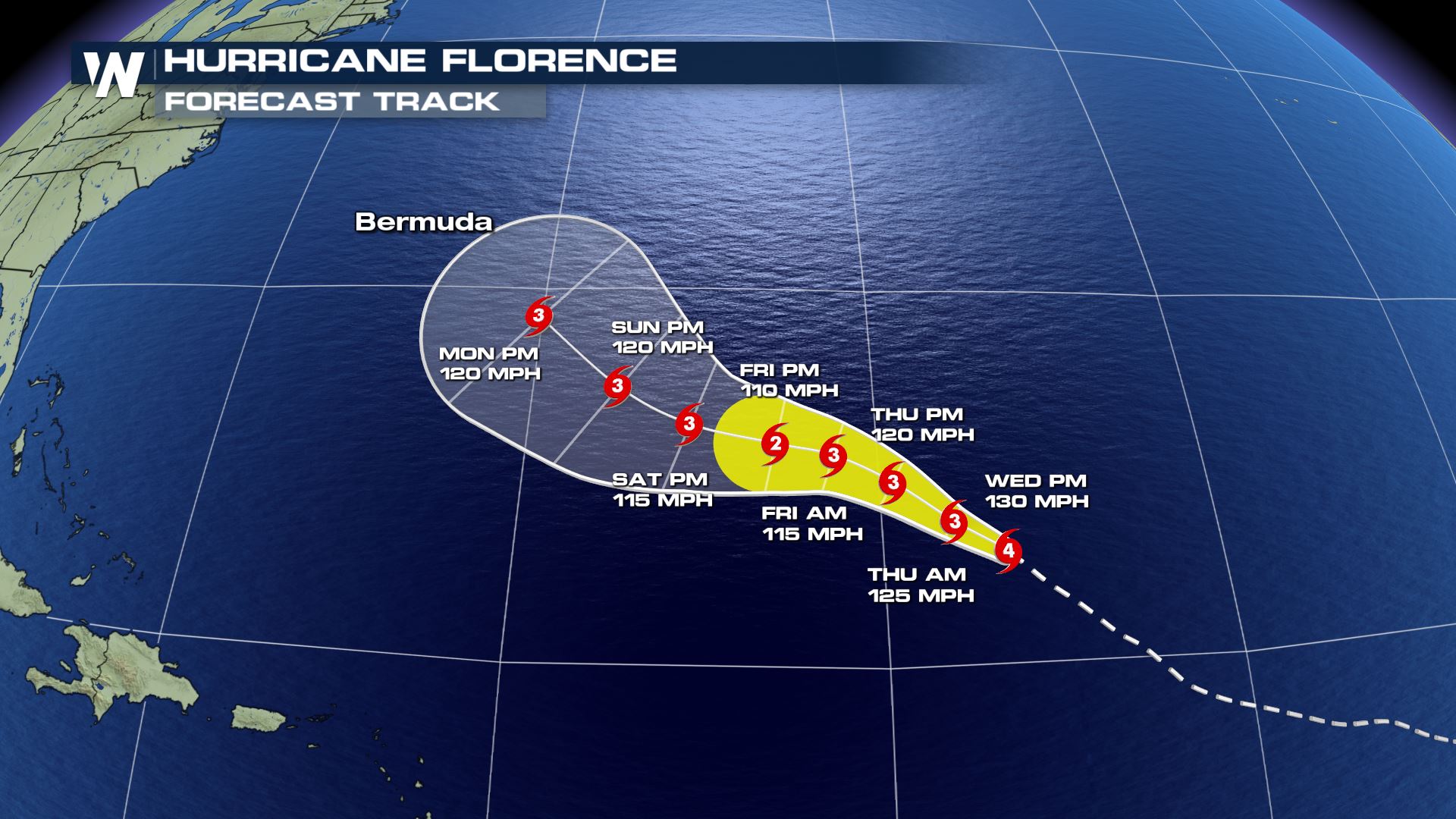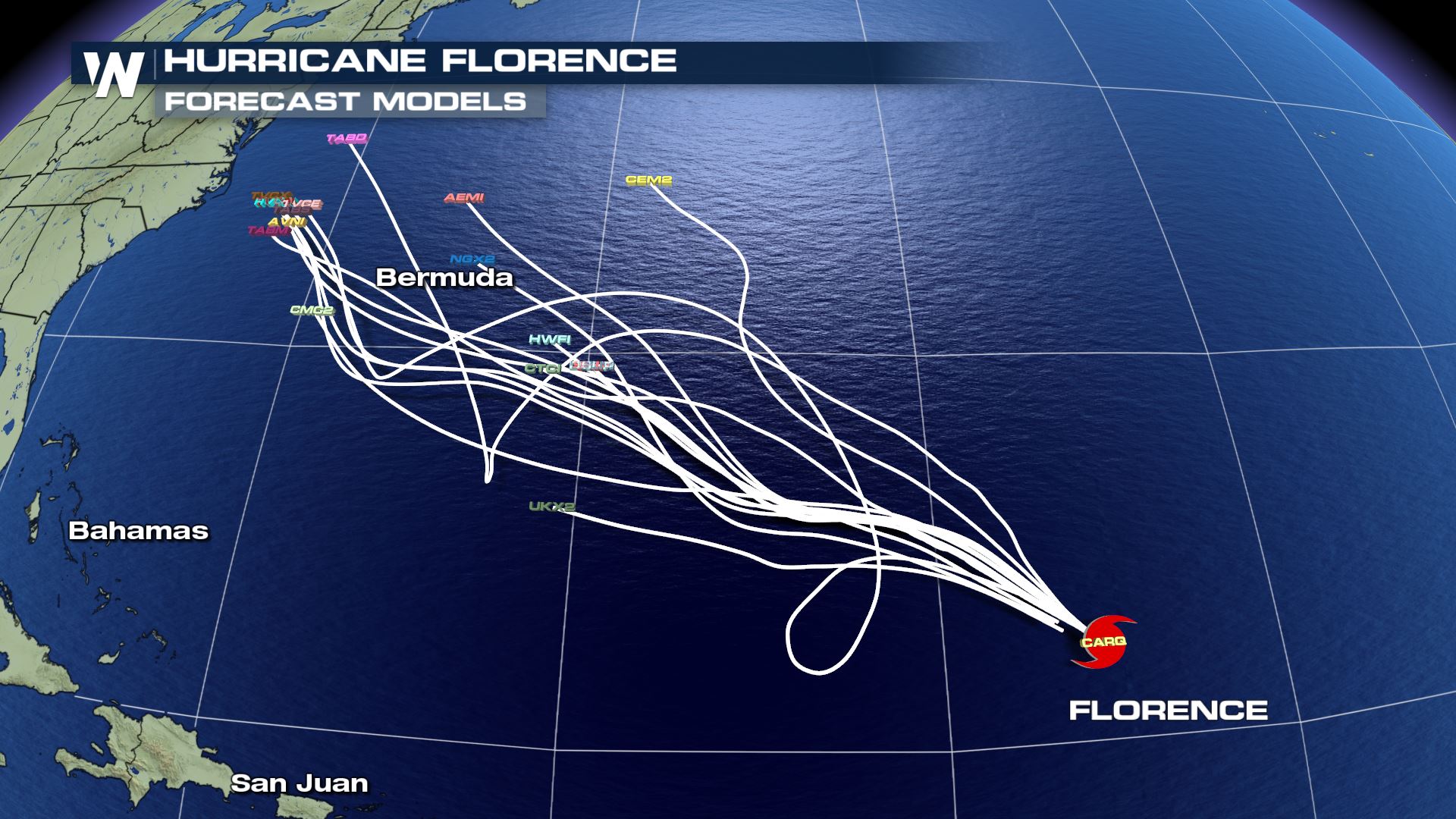 The cyclone now has sustained winds of 130 mph, making it a category four storm. Some weakening is expected as Florence moves over slightly cooler central Atlantic Ocean waters and encounters the previously mentioned wind shear. Florence is located about 1160 miles east-northeast of the northern Leeward Islands and 1370 miles east-southeast of Bermuda. The forecast track takes Florence around an upper level high pressure ridge, steering the storm to the west and northwest.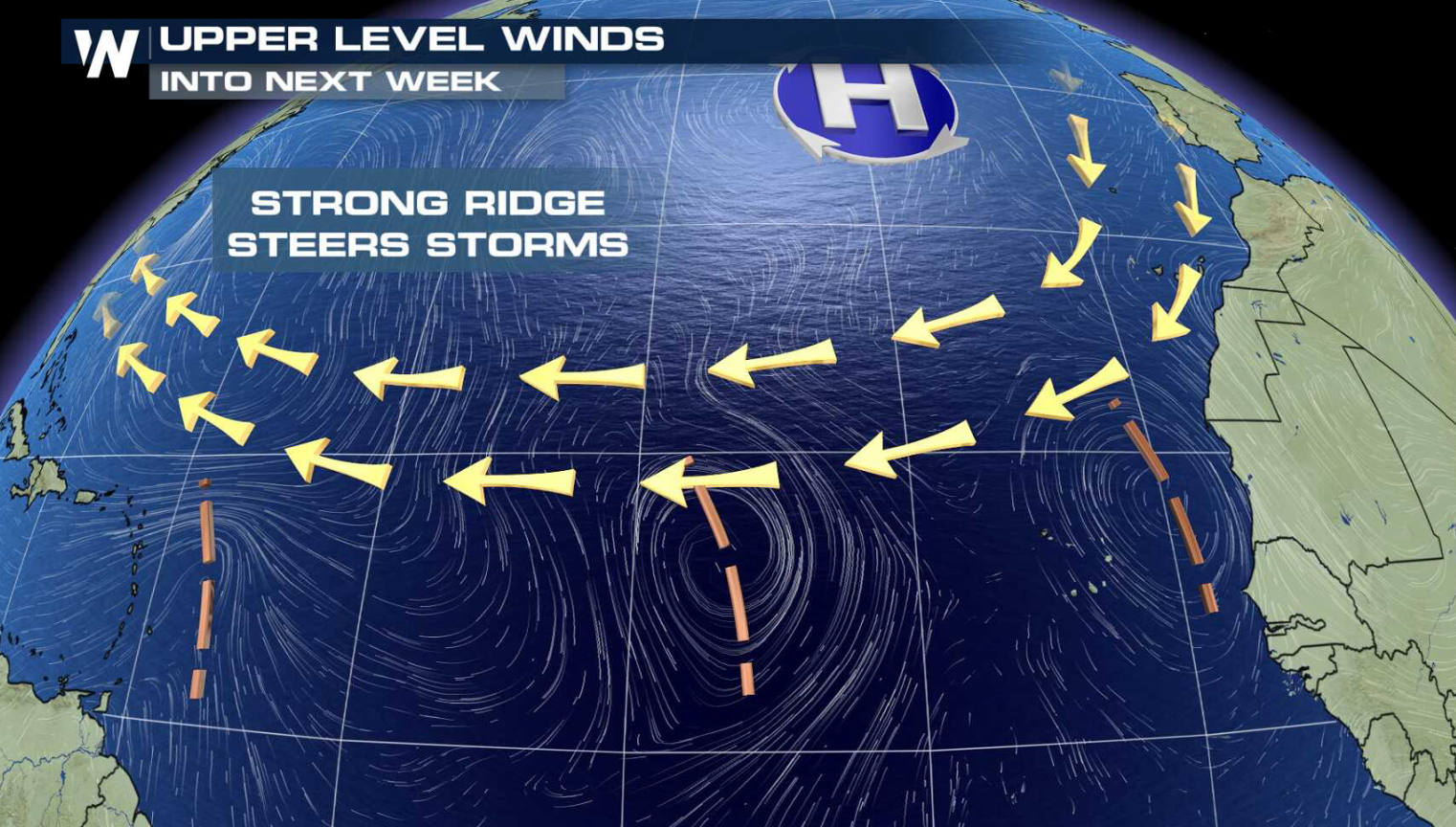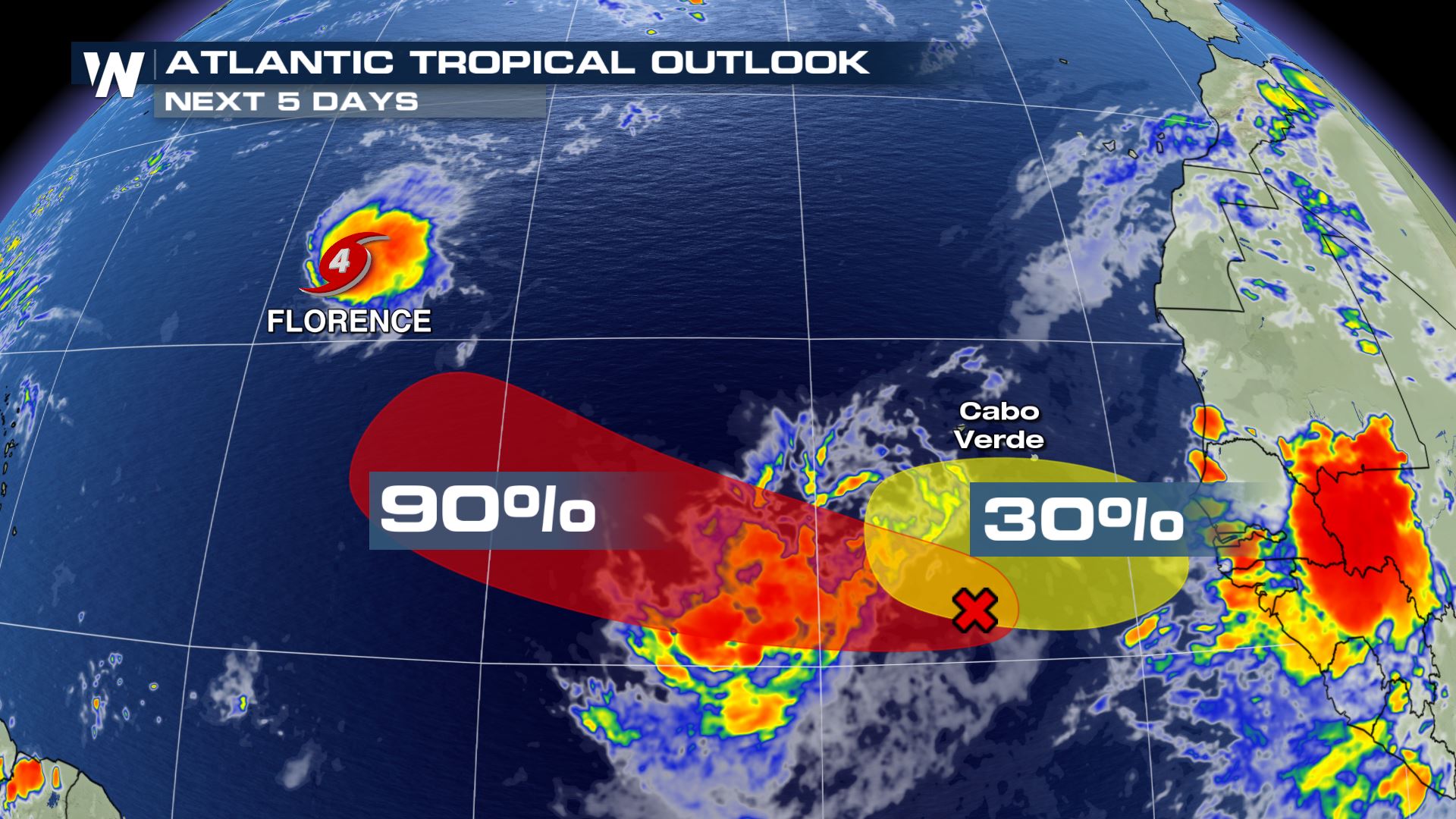 A broad area of low pressure, located a couple hundred miles southwest of the Cape Verde Islands has become better organized. With conditions favorable for development ahead of the storm, intensification is likely and a tropical depression is likely to form later this week. For WeatherNation: Meteorologist Mace Michaels