As of Saturday evening, Florence continued to maintain tropical storm strength, while dumping tremendous rainfall. Florence made landfall as a Category 1 hurricane Friday morning in North Carolina, before transitioning into a tropical storm. Despite winds around 45 mph only a small distance from the center of the storm, Florence continues to bring other damaging impacts, including flooding rain, storm surge, and power outages as ongoing threats.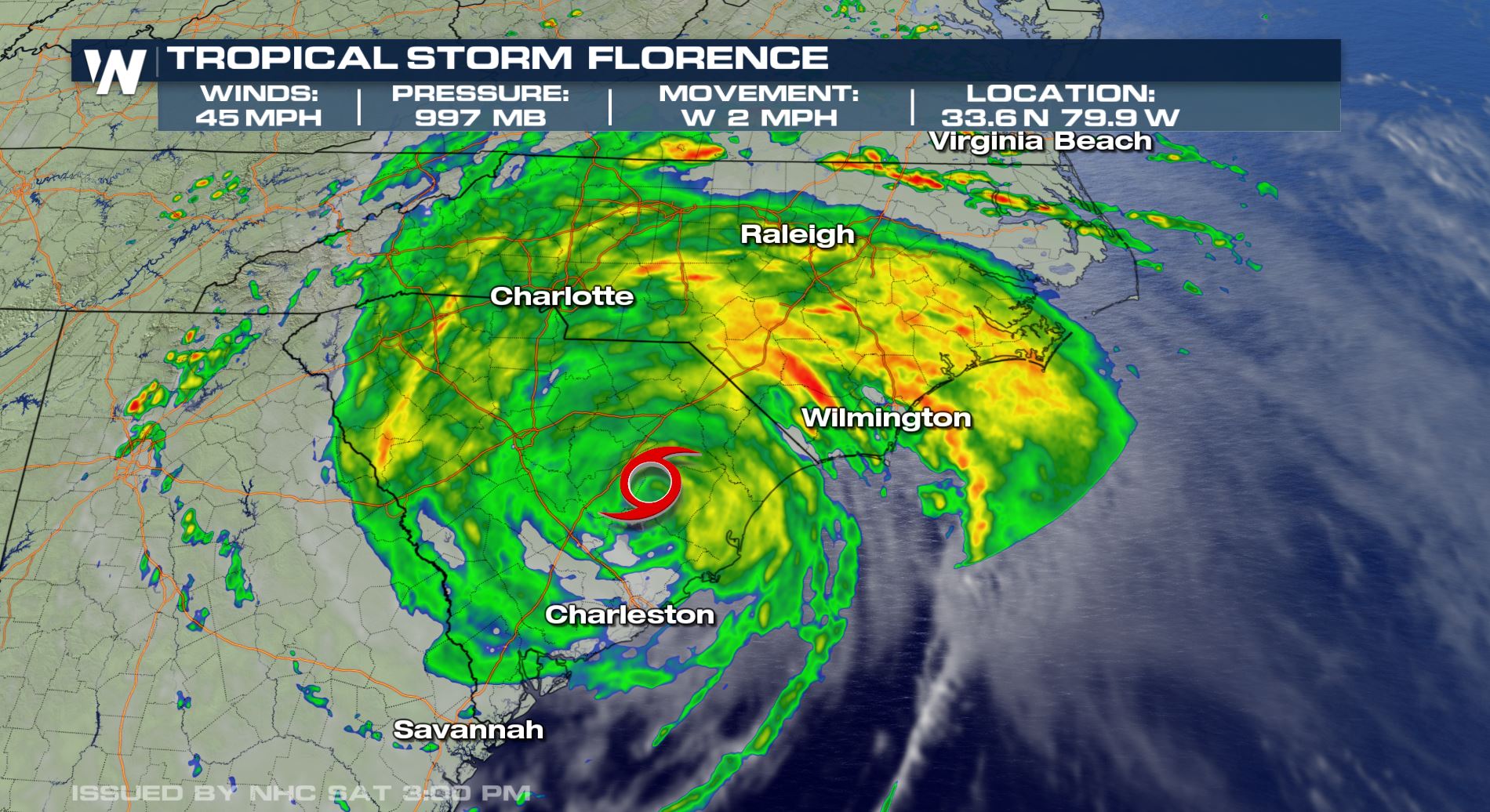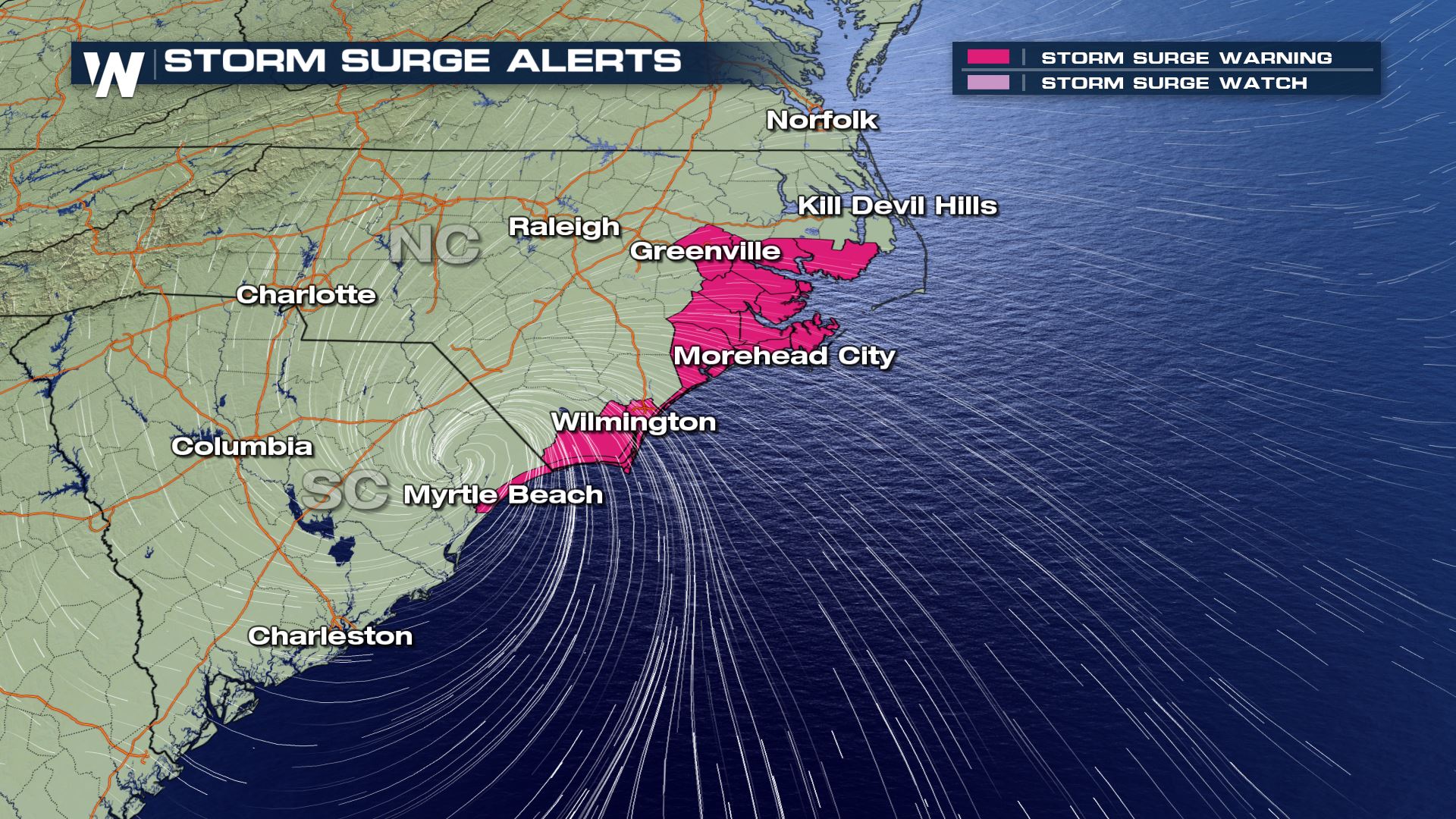 Storm surge warnings are in effect (pink) until further notice Florence is forecast to stay quite strong through Friday night as the storm feeds off of the warm Atlantic Ocean. Quicker weakening is expected this weekend as it encounters higher terrain.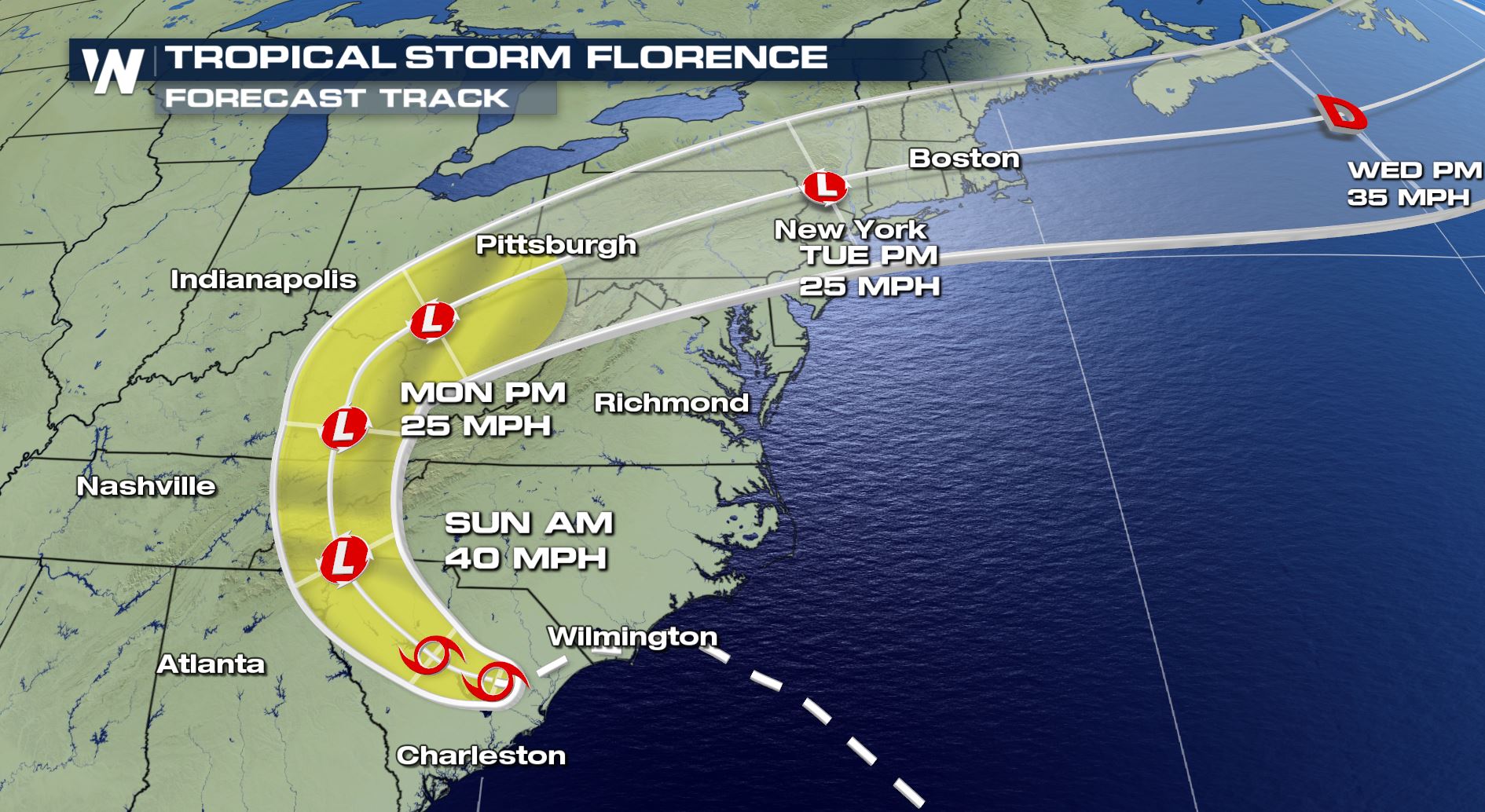 It cannot be emphasized enough that extremely heavy rainfall will be a serious hazard. Nearly 24 inches of rain has already fallen in areas of southeastern North Carolina and more rain is still to come.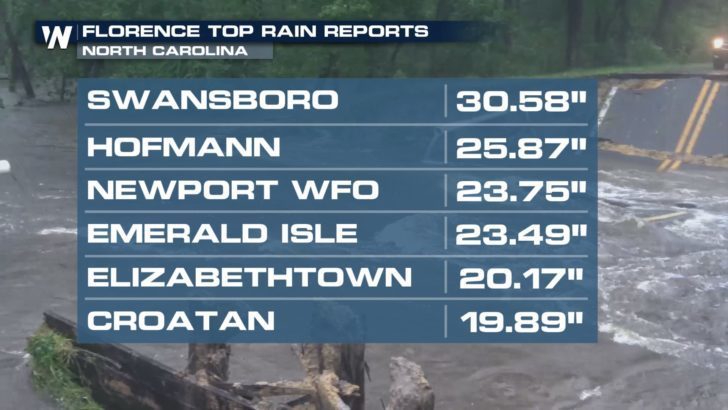 Extreme flooding took place late Friday night and continues Saturday for many parts of North and South Carolina.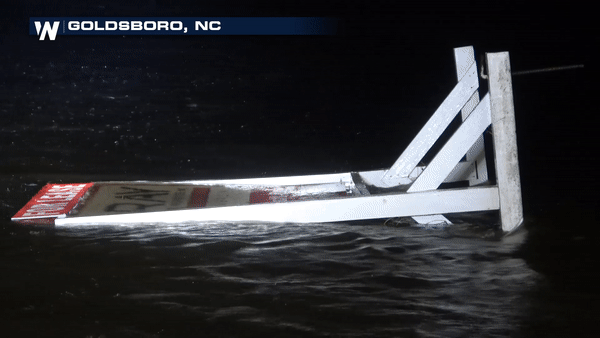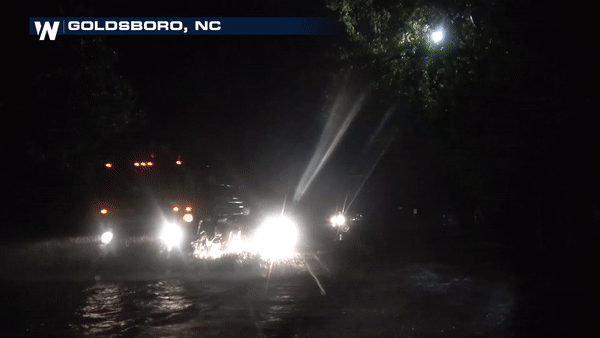 Tropical-storm-force winds and isolated tornadoes will continue to be possible through Saturday as the storm spins inland, slowly. Alerts are in effect until further notice for each hazard.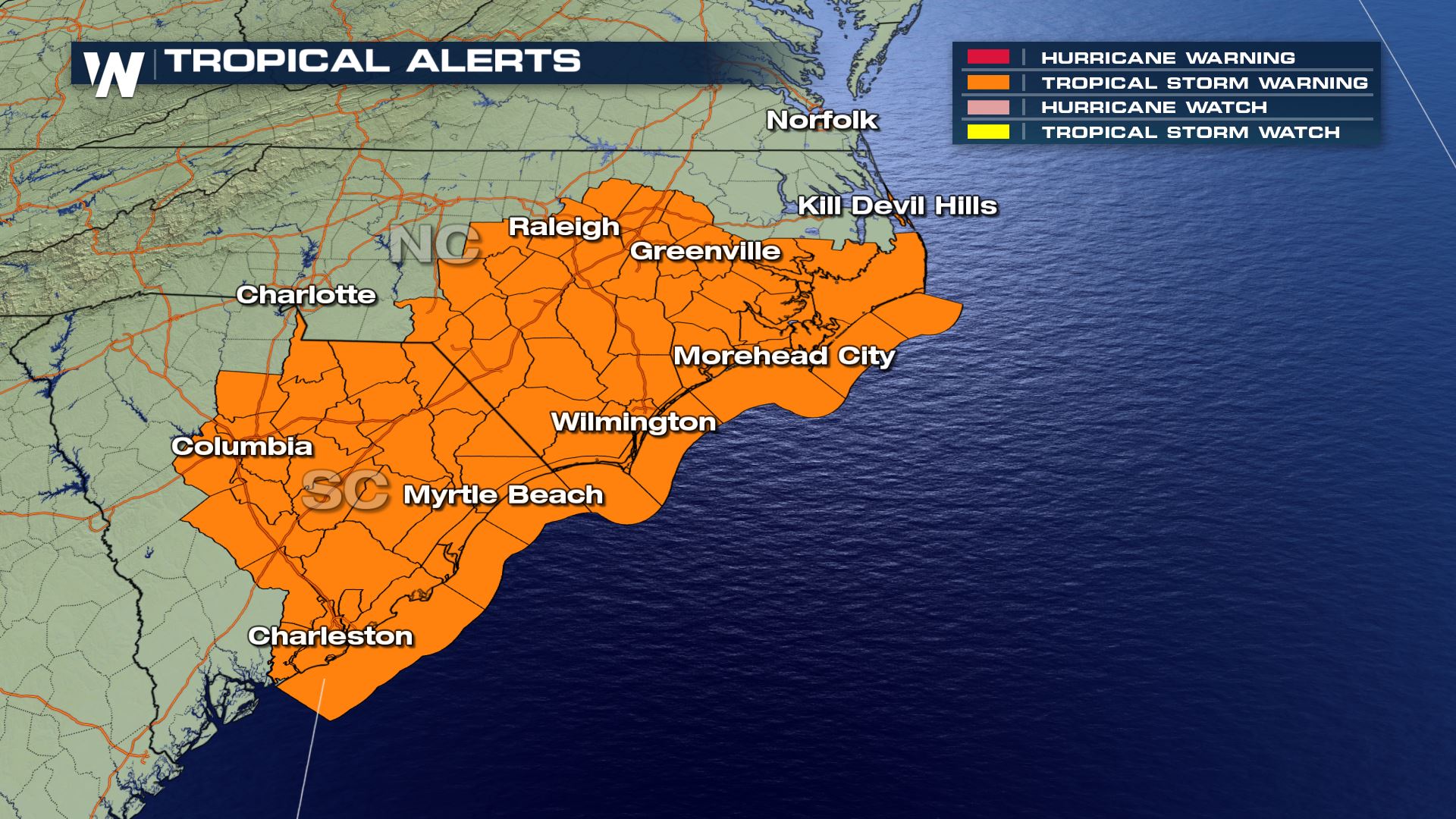 A tropical storm warning remains in effect until further notice Continue to stay with WeatherNation for all of the latest updates on Florence and all other weather-related hazards. For WeatherNation, Meteorologist Steve Glazier