Fresh on everyone's mind is last weekend's powerful Nor'easter storm.  This coastal storm continues to impact the United States with high surf and coastal flooding.  Many oceanfront locations in the Mid-Atlantic and New England were hard hit. https://twitter.com/WeatherNation/status/969983664682446848 Further south, North Carolina's Outer Banks region was contending with beach erosion and road closures.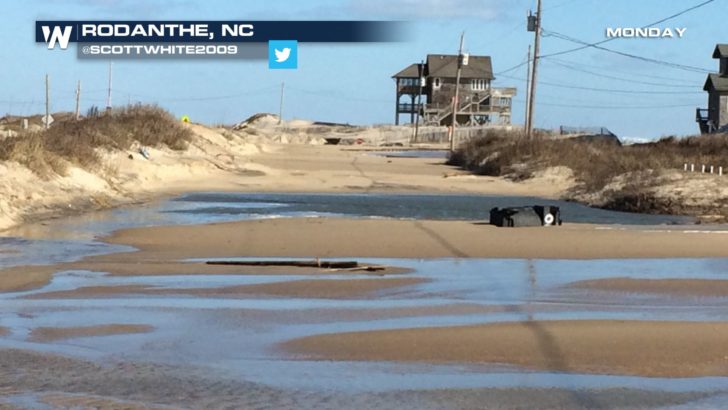 https://twitter.com/DareCountyEM/status/970614441682395136 Areas as far away as Bermuda and Barbados were also feeling the impacts of the former Nor'easter on Monday. https://twitter.com/WeatherNation/status/970793452773416960 https://twitter.com/WeatherNation/status/970793080969355264 Through Wednesday morning, the Atlantic coast of Florida will be battered by high surf, rip currents, and coastal flooding.  In fact, the National Weather Service office in Melbourne, Florida warns that "wave runup to the dune line will occur over the next several high tide cycles.  Some breaching of the dunes is likely in areas normally vulnerable to coastal flooding."  High waves and surf will also be an issue.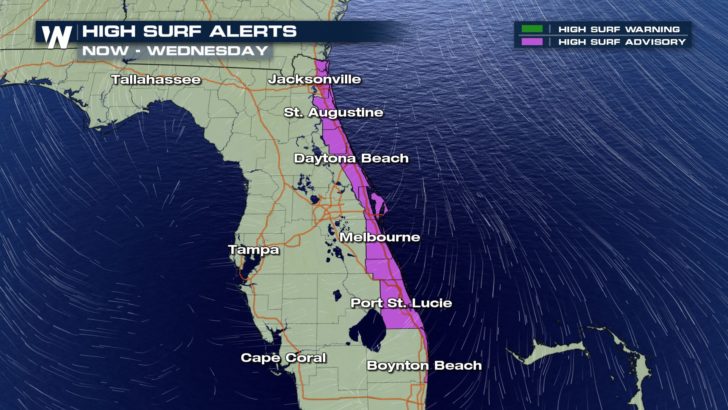 "Large long period swells will lead to dangerous surf conditions along the beaches of east central Florida. Large and pounding surf is expected with breaking waves up to 10 feet through Tuesday. There will also be a high risk for strong rip currents, especially around the times of low tide."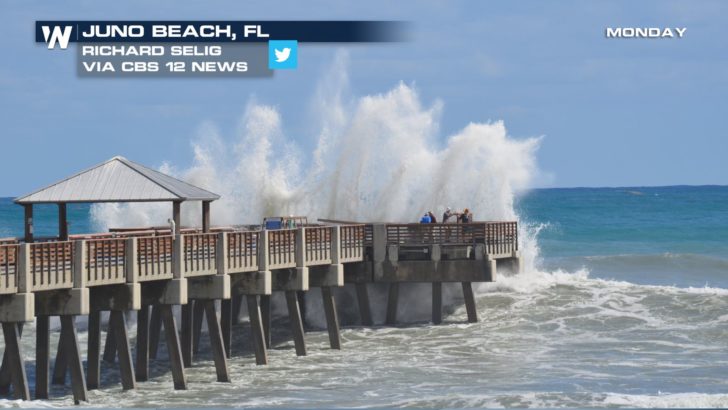 Looking beyond this week, the National Oceanic and Atmospheric Administration recently published their
Spring High Tide Flooding Bulletin
. -
Meteorologist Joe Astolfi