https://www.facebook.com/WeatherNation/videos/504639507041073/ A
stalled out front across the southeast
has enhanced moist Gulf flow this week. Florida has seen some of the heaviest rainfall from the above average moisture funneling into the region. Flood watches remain in effect through Friday for the risk of heavy rainfall overwhelming the already saturated ground.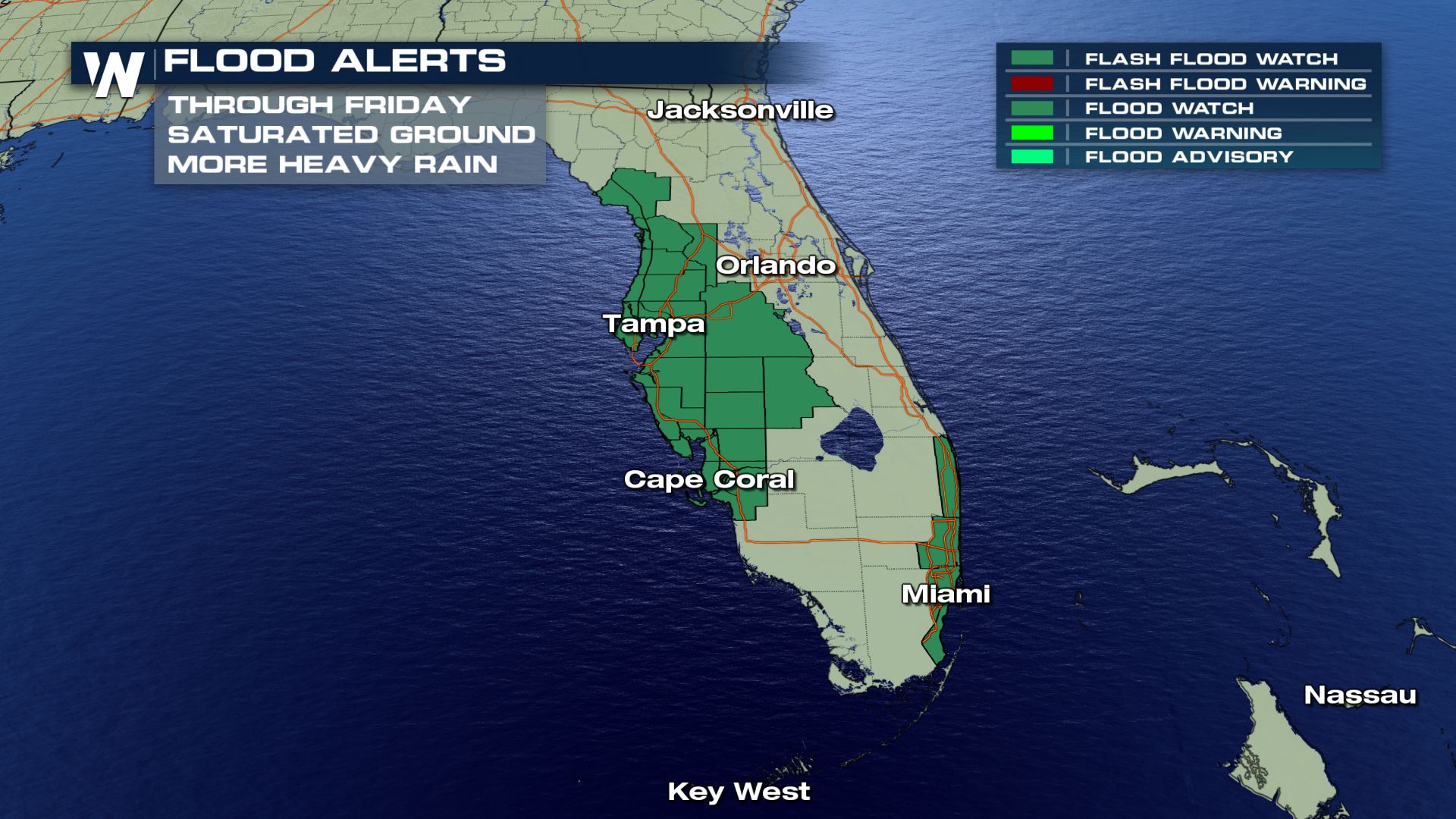 Southwest flow off of the Gulf of Mexico will continue to pump moisture from the Big Bend region down toward Cape Coral. The loss of daytime heating will lessen the intensity of thunderstorms (especially for southeast Florida) but because the pattern is not expected to change in the next few days, storms could continue to bring rainfall even overnight. It won't be until the weekend that the stalled out front begins to dissipate and ridging begins to take over. Over the next few days, rainfall totals upwards of 3-6" are possible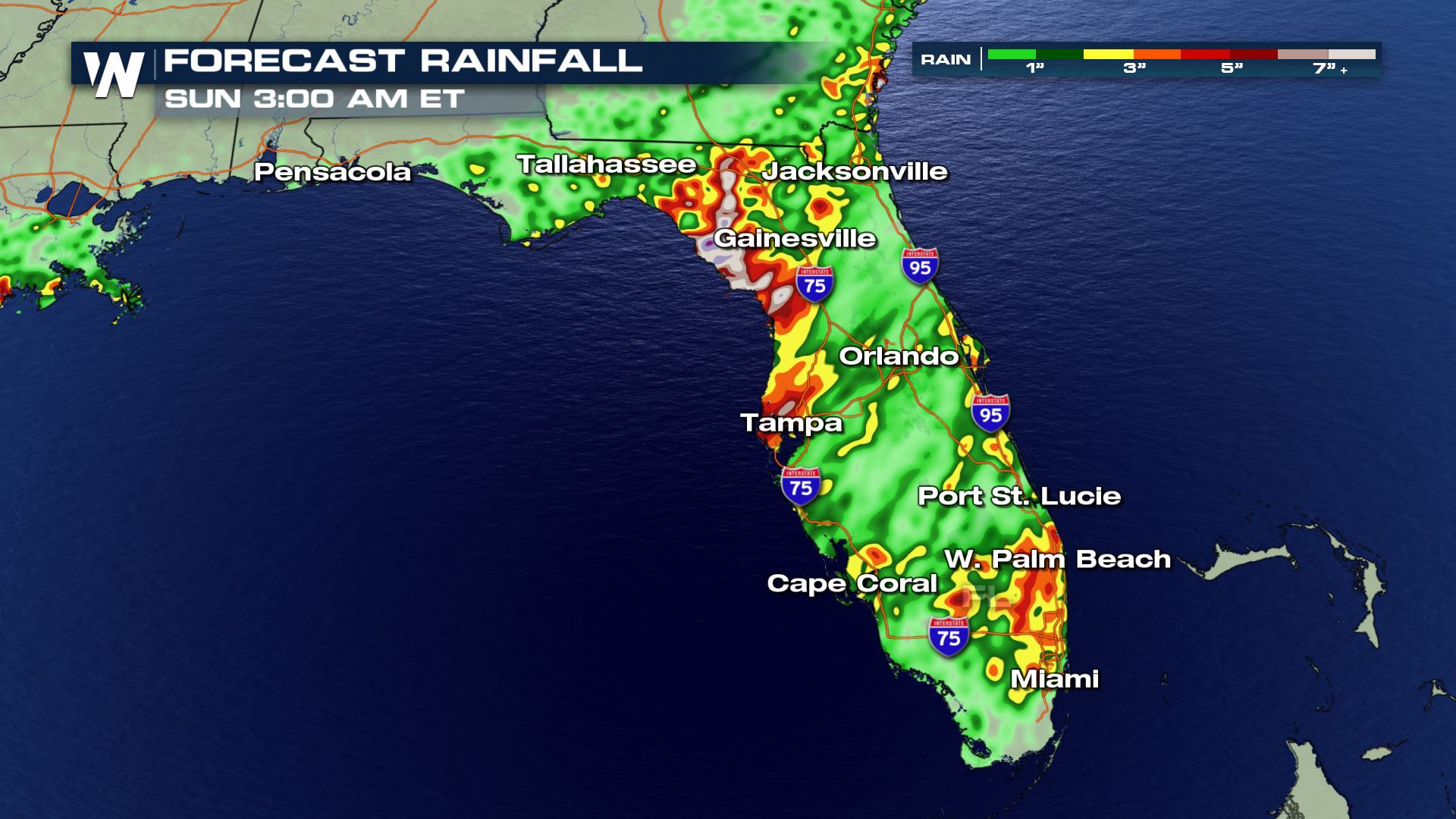 Heavy rainfall is not surprising to see in the Sunshine State this time of year. After all, it is the rainy season. For some perspective, Miami has seen more than a foot of rain so far this August. That puts them 8.36" above average and we're only half way through the month. Similarly, West Palm Beach is more than five inches above normal.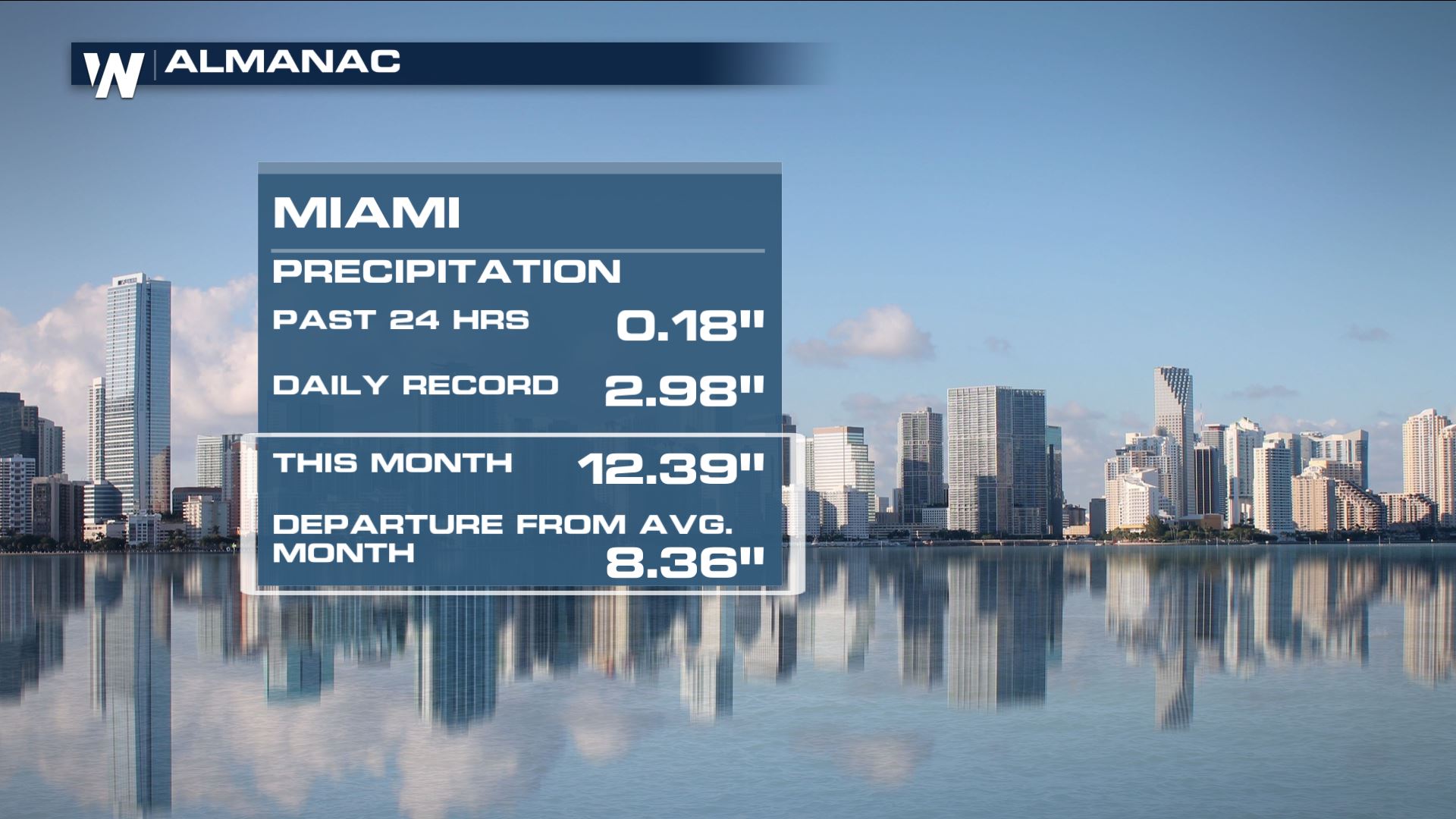 Miami Precipitation Almanac as of 8/15/2019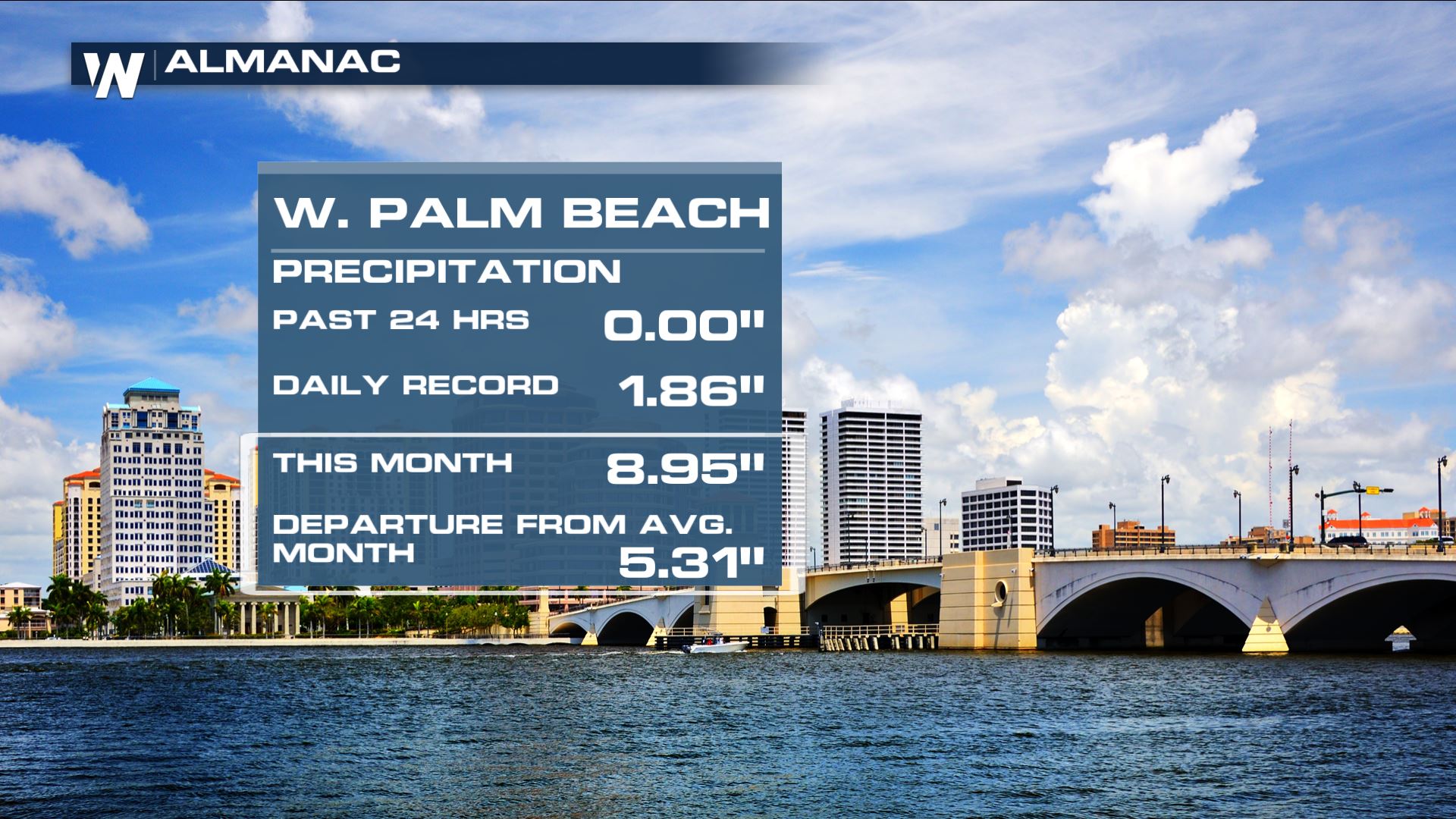 West Palm Beach Precipitation Almanac as of 8/15/2019
For WeatherNation, Meteorologist Karissa Klos