Over the weekend, millions of people across the United States---from the Rocky Mountains to the Midwest and Mid-Atlantic---
experienced quite the winter storm
!  If all that snow and ice has you shivering, well you might want to head to south Florida!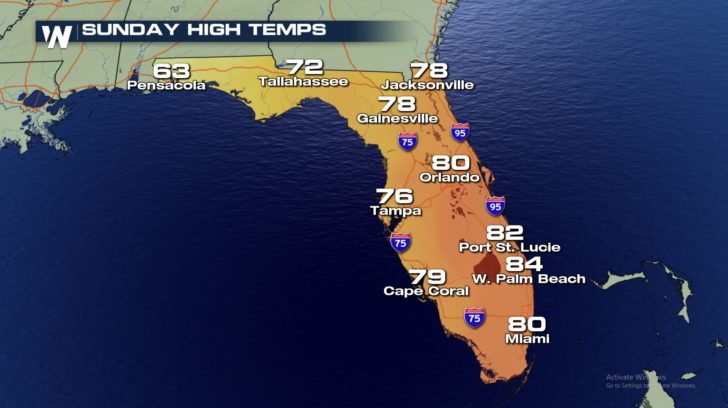 On Sunday, high temperatures soared into the 70s and in some cases the 80s throughout the Sunshine State.  Miami reached a warm 80° while West Palm Beach tied the record high temperature of 84° for January 13th.  Weather and climate records have been kept in West Palm Beach since 1888.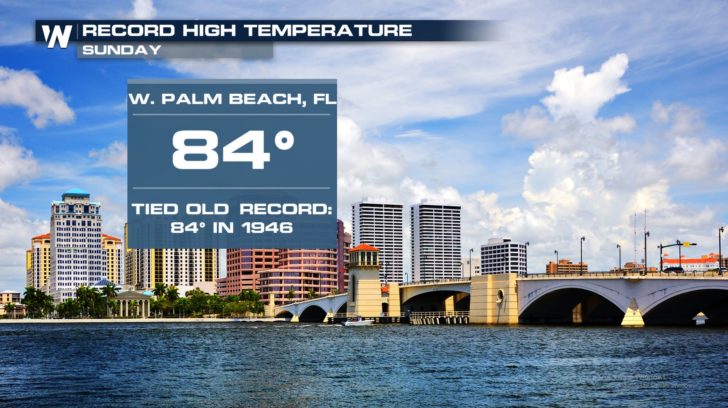 Elsewhere in the Southeast, temperatures were certainly cooler.  An
ice storm caused a State of Emergency
to be declared in both North Carolina and Virginia.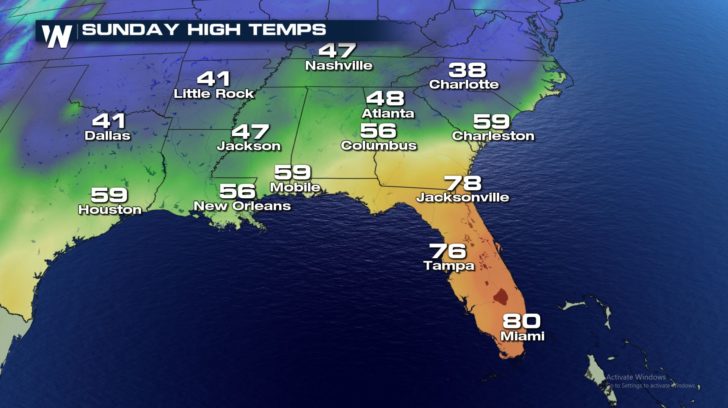 Cooler temperatures will reach Florida for Monday and Tuesday.  High temperatures will be in the 50s across the Panhandle with 60s as far south as Tampa.  South Florida will continue to enjoy warm temperatures in the 70s.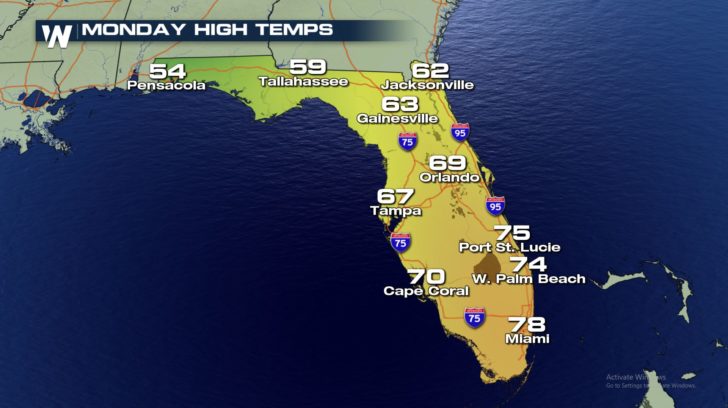 Temperatures will gradually moderate across Florida and the Southeast by the end of the week.  Until then, temperatures will be below normal through the middle of the week.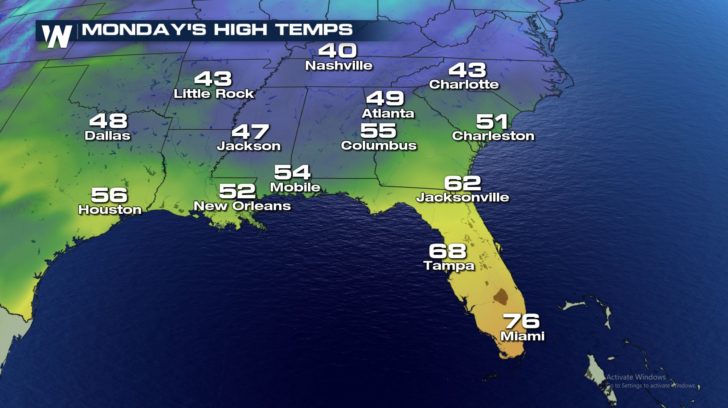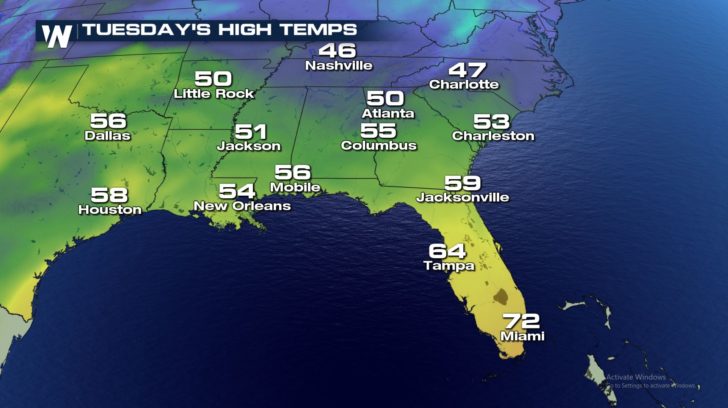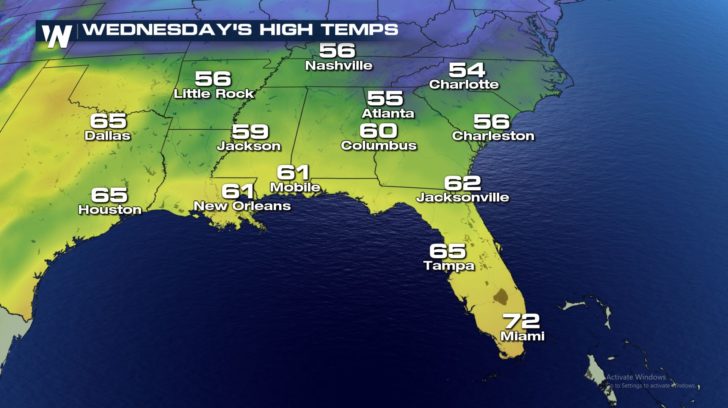 The coolest day in West Palm Beach will be Tuesday as high temperatures top out just shy of 70 degrees.  Temperatures will warm up by late week in the Orchid City, reaching near-normal conditions in the mid-70s.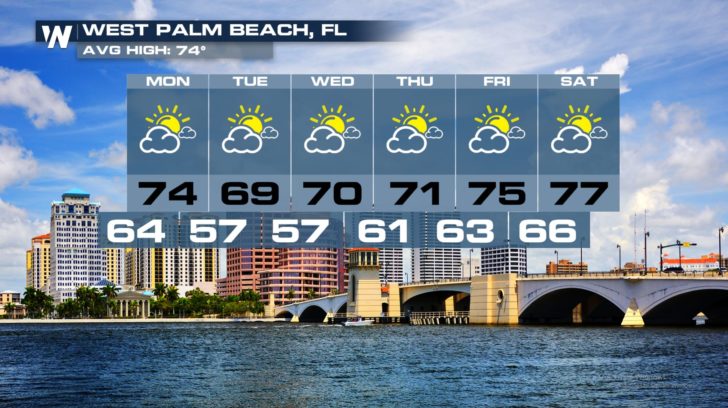 Click
HERE
for your local forecast. -
Meteorologist Joe Astolfi