We have a new named storm in the Eastern Pacific Monday morning.  Flossie has formed and could move into a favorable environment for intensification.  Hawaii is definitely paying attention to this forecast. Here is the very latest.
Flossie  Stats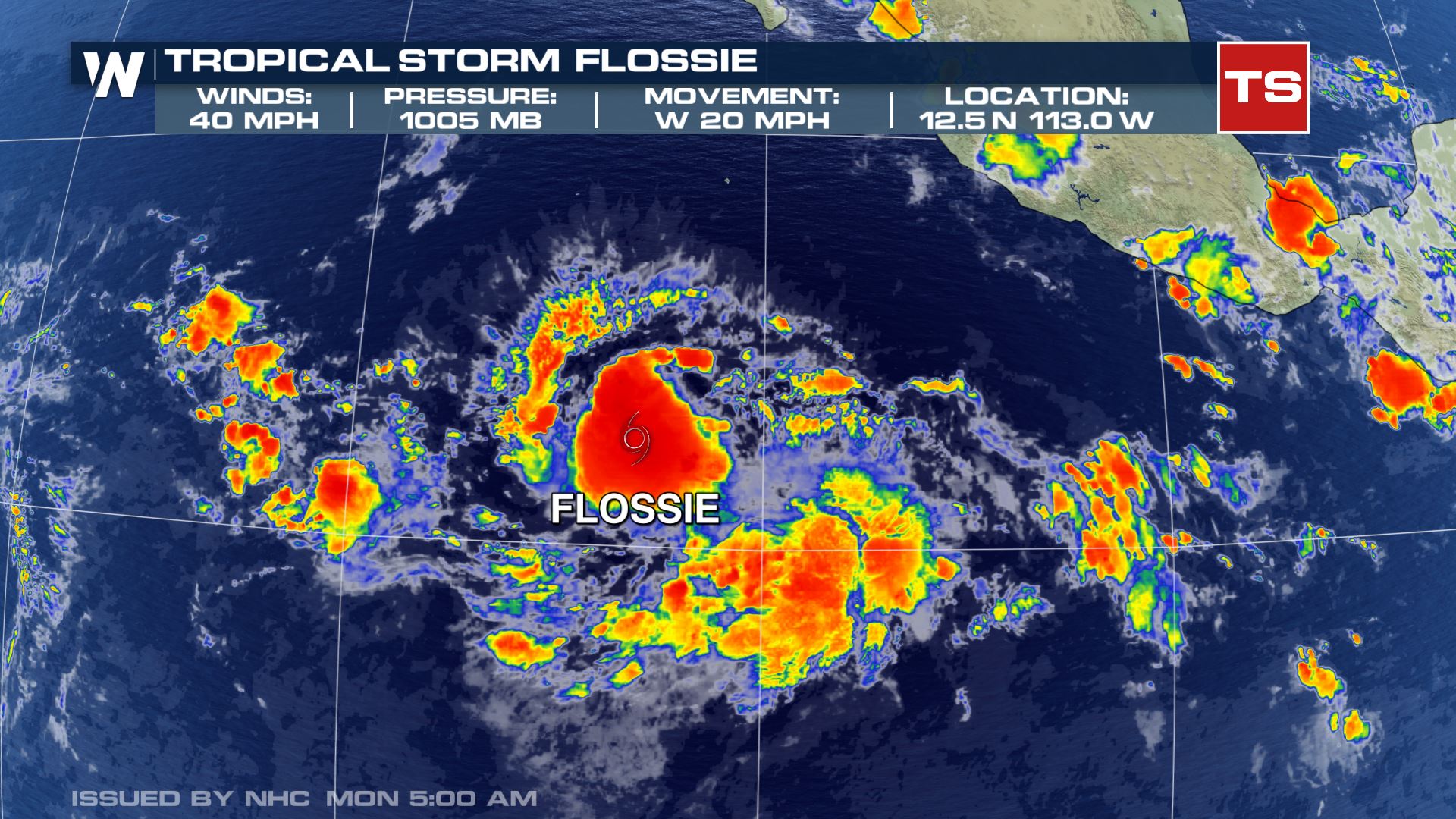 Flossie  Forecast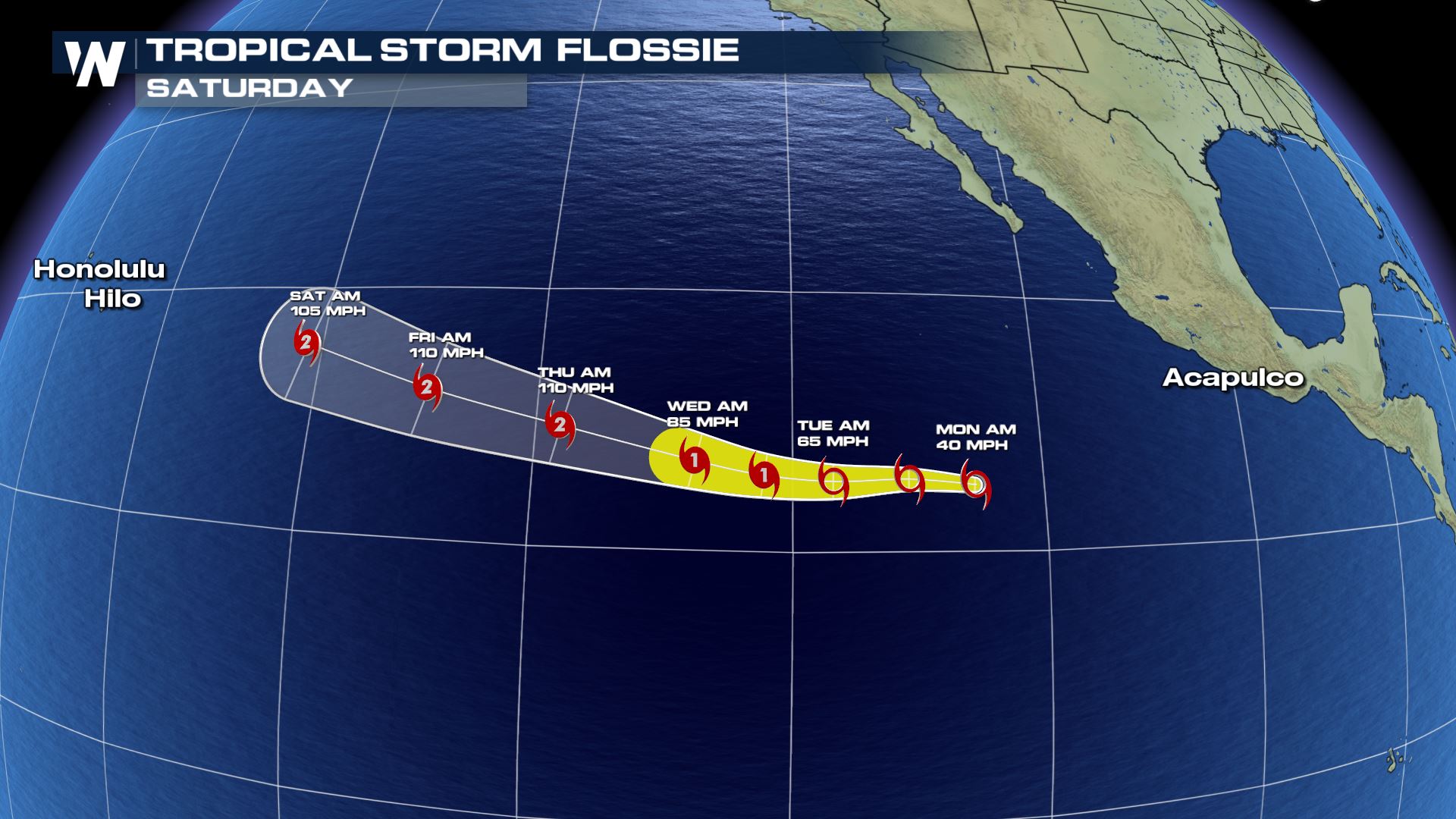 The latest forecast track is showing a gradual movement towards Hawaii.  We will keep monitoring this set-up, but hopefully the track will change and not impact the islands.
Forecast Models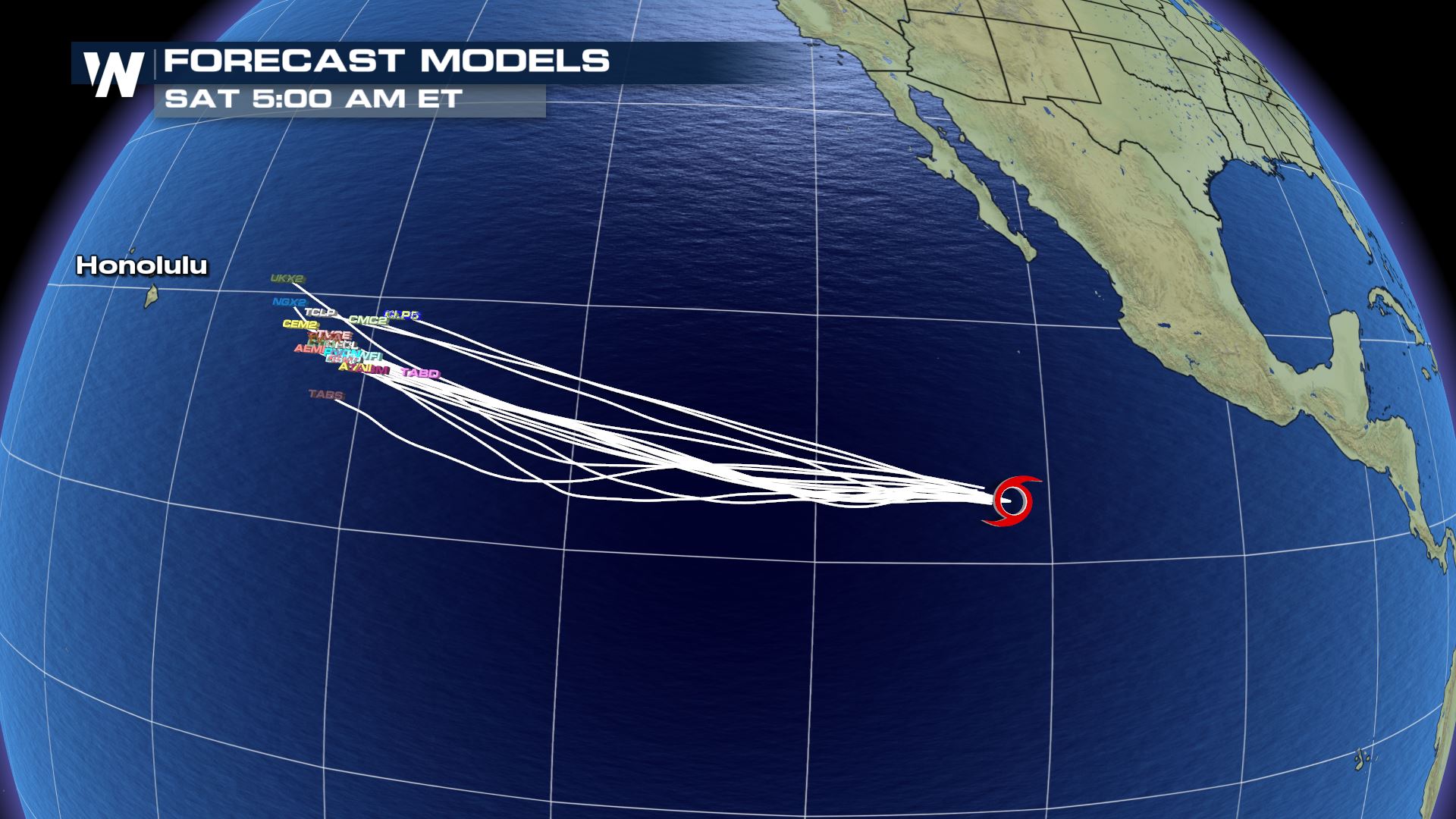 Forecast models are in good agreement at a Northwest track towards Hawaii.  This is why we are watching this storm very closely. Keep checking back for more updates.