The cold air has made its way into the South...WAY SOUTH!  Freezing and sub-freezing temperatures are likely across the Southwest this morning and that will be the story again for southern Arizona on Thursday morning as well.  Here is the very latest.
Temperatures (2AM PT)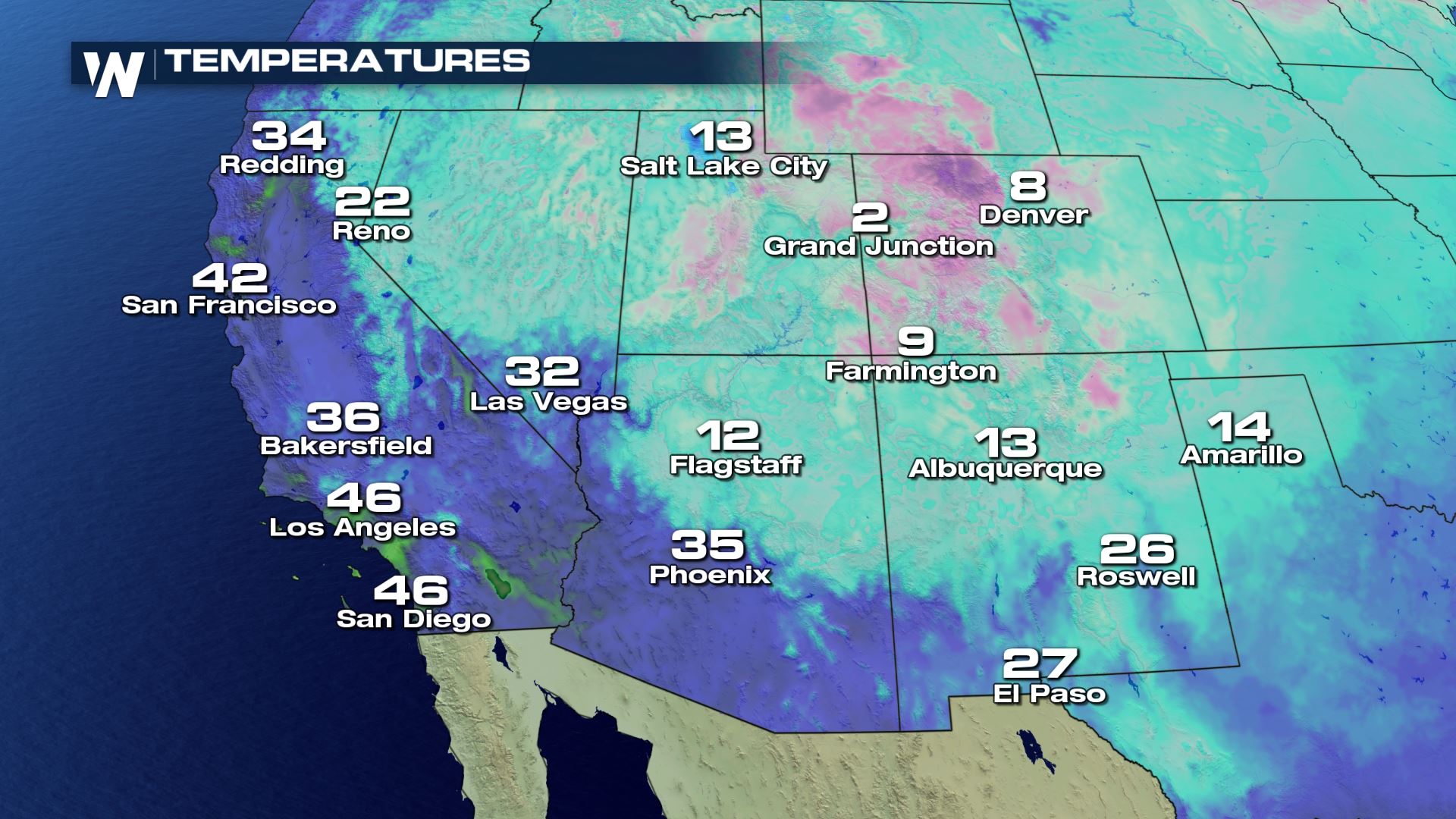 You can see the cold air just dominating the Western U.S. with widespread temperatures well below freezing.
Freeze Alerts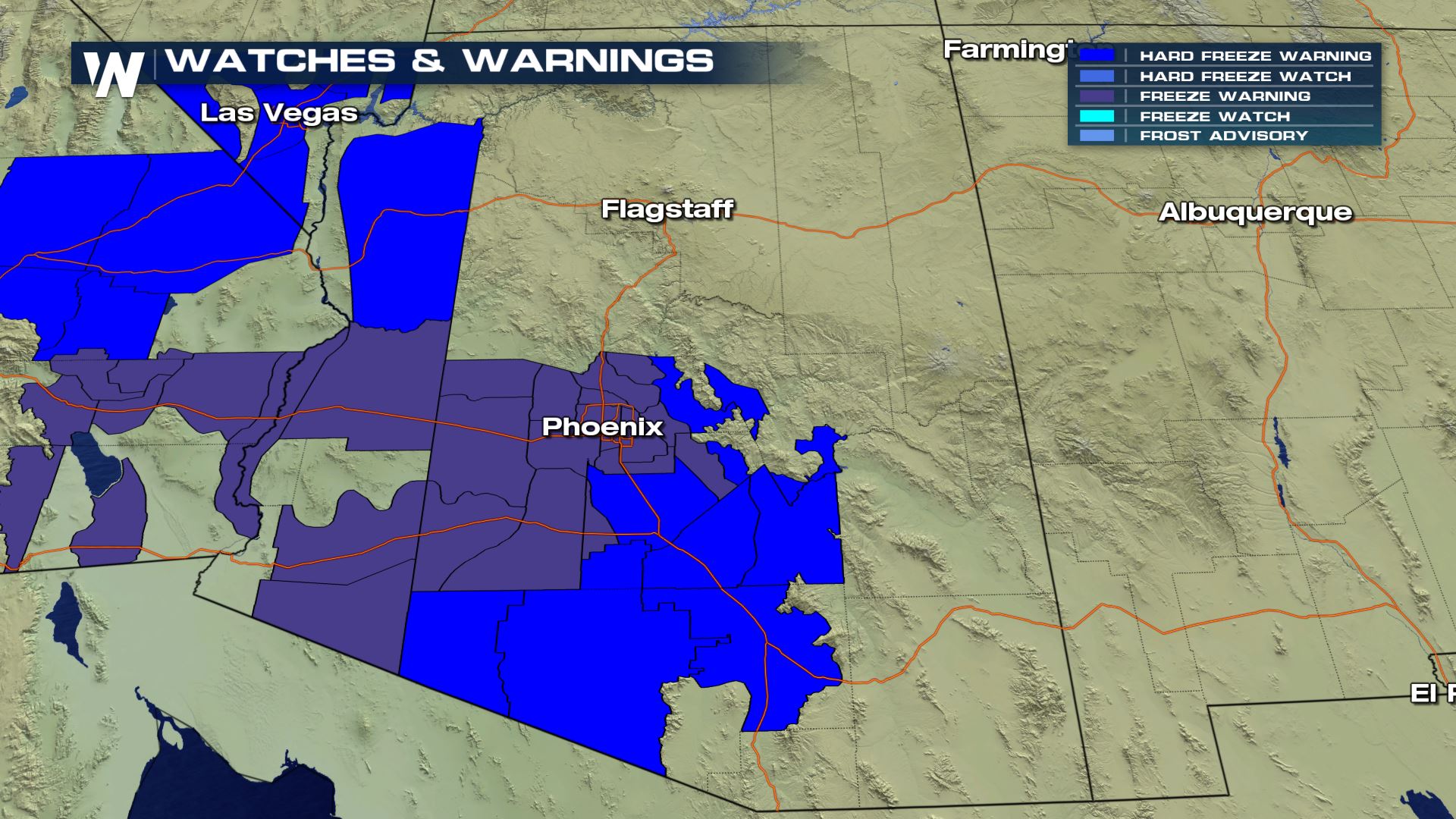 Hard freeze watches and freeze warnings have been issued southern and southwest Arizona for Wednesday and Thursday mornings.  Freeze warnings mean you need to protect your pipes, pets and plants.  You will also need to protect temperature sensitive vegetation as temperatures this cold could damage or kill plants.
Thursday Morning Lows  Forecast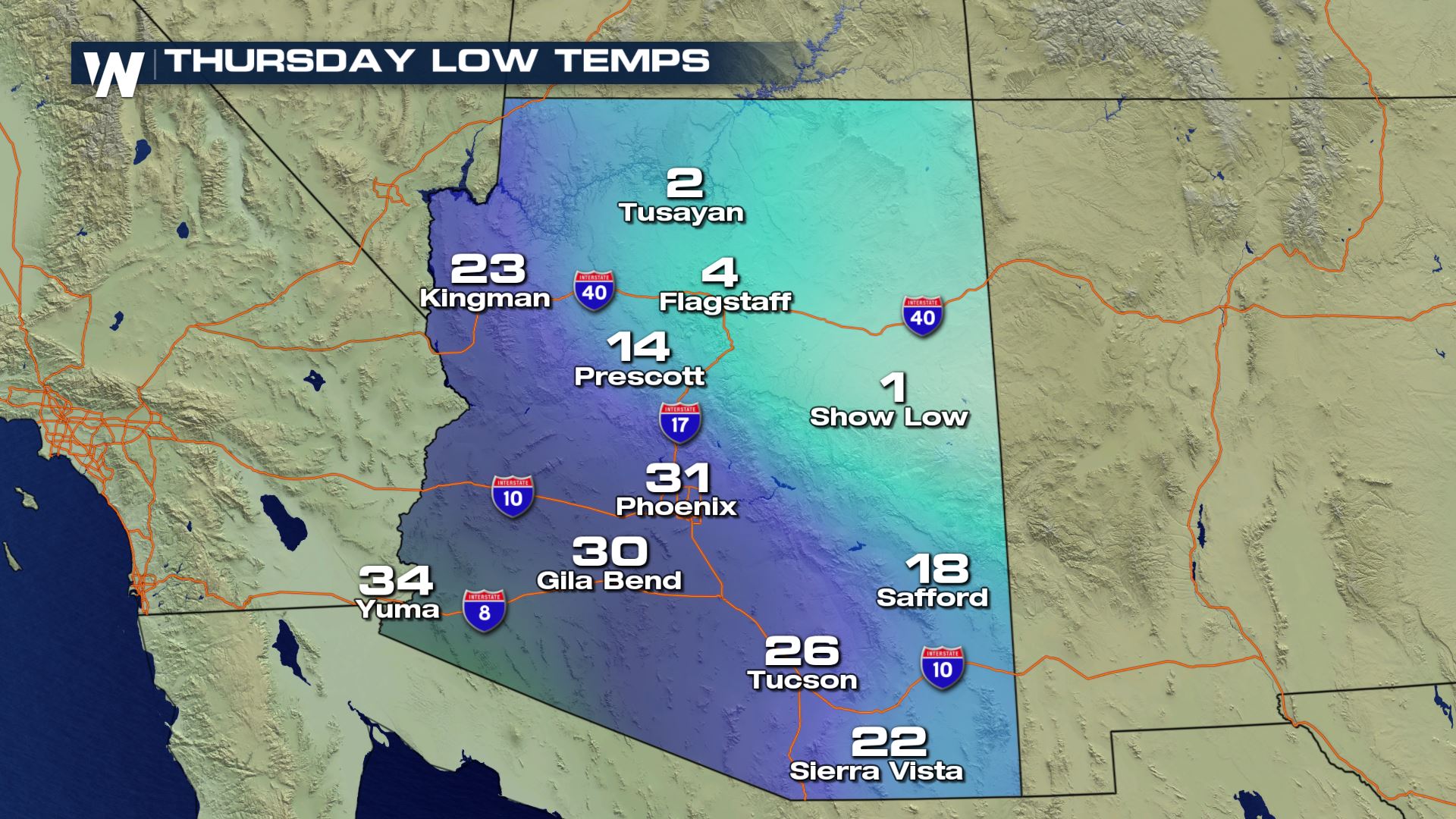 Here you can see the amount of cold air for Arizona Thursday morning.  Even Yuma will get close to the freezing mark. Keep checking with WeatherNation for more updates on the cold air.