A stormy February pattern will bring the risk of flooding to parts of the central U.S. this week. https://twitter.com/NWS/status/965291770329358337 Areas along the Mississippi river valleys to the Ohio river valleys have the greatest risk for flooding. Recent rains from Feb. 15-16 caused river flooding across the central U.S. with emphasis in West Virginia where a
state of emergency
was declared for all 55 counties last week. https://twitter.com/DaveDiCello/status/964909642219433991 As of Sunday evening, numerous rivers and streams across the Ohio valley into the Northeast were still swollen, many out of their banks. https://twitter.com/NWSCharlestonWV/status/965257245188591616 The weather set-up over the next few days favors additional rounds of heavy rain. A storm center will track east of the Rockies toward the Great Lakes. This places much of the central and northeastern U.S. on the warm side of the storm. Copious amounts of moisture will transport northward from the Gulf of Mexico. A slow moving cold front will serve as the corridor for heavy rain.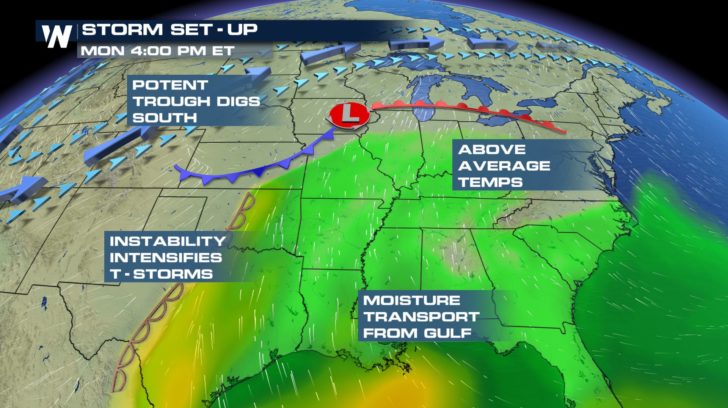 Warm, humid air begins to flow north from the Gulf of Mexico by Monday afternoon. Showers will begin to develop ahead of the cold front.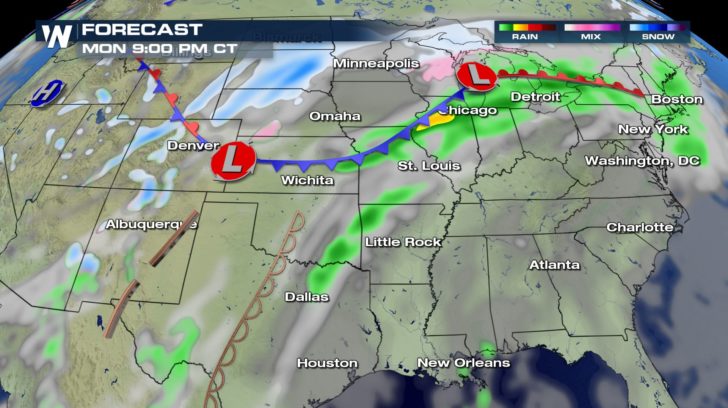 The activity will ramp up Tuesday with showers and thunderstorms along the cold front.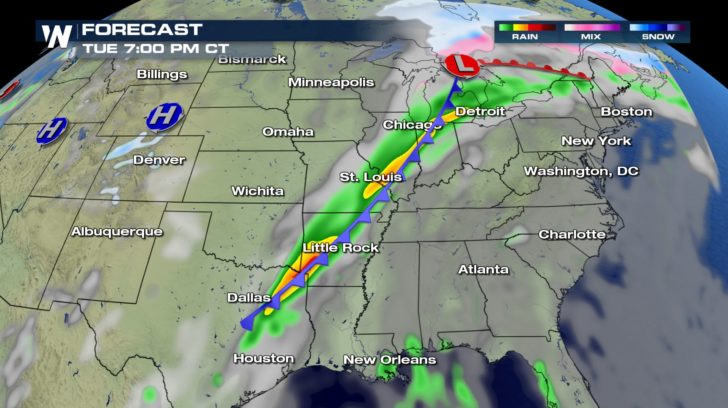 Relentless rain continues to affect the same cities into Wednesday evening.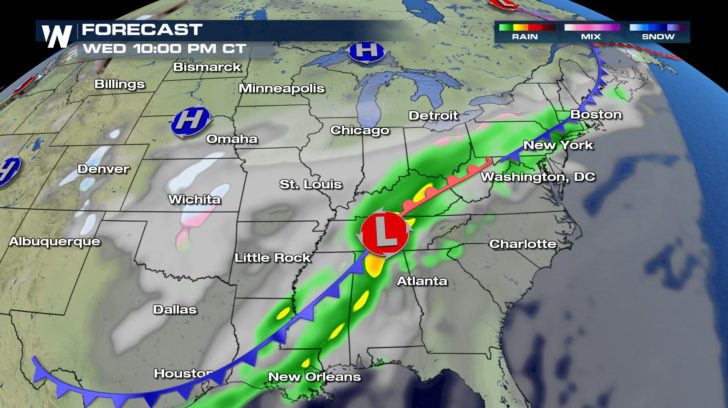 Flooding will become a serious concern over the next few days where as much as six inches of rain may fall.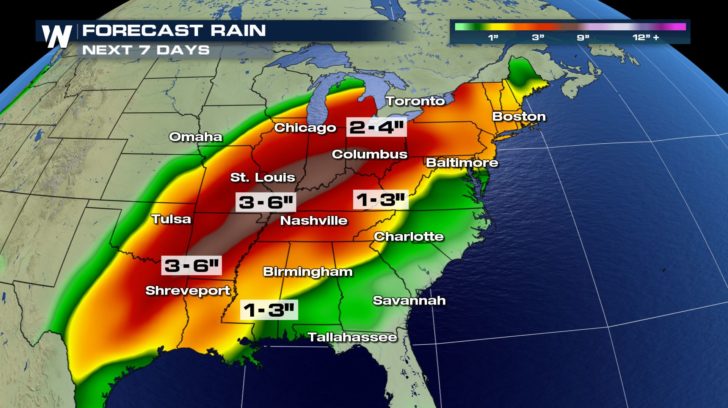 The ground is fairly saturated due to recent rains and as of Sunday evening, parts of the Ohio river valley were still under flood warnings.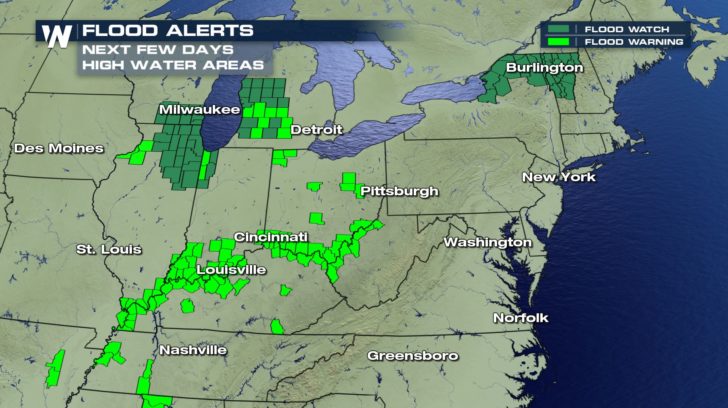 In addition to the saturated soils, the ground remains frozen across parts of Michigan and northern New England. This will enhance the runoff into rivers and streams-- exacerbating the flood threat through mid-week. Continue to monitor the latest forecast this week should flooding develop. For WeatherNation: Meteorologist Nick Merianos