The work week will end with a risk for severe thunderstorms in the Plains, Front Range, and Middle Atlantic. Those are the two areas of focus, according to NOAA's
Storm Prediction Center
.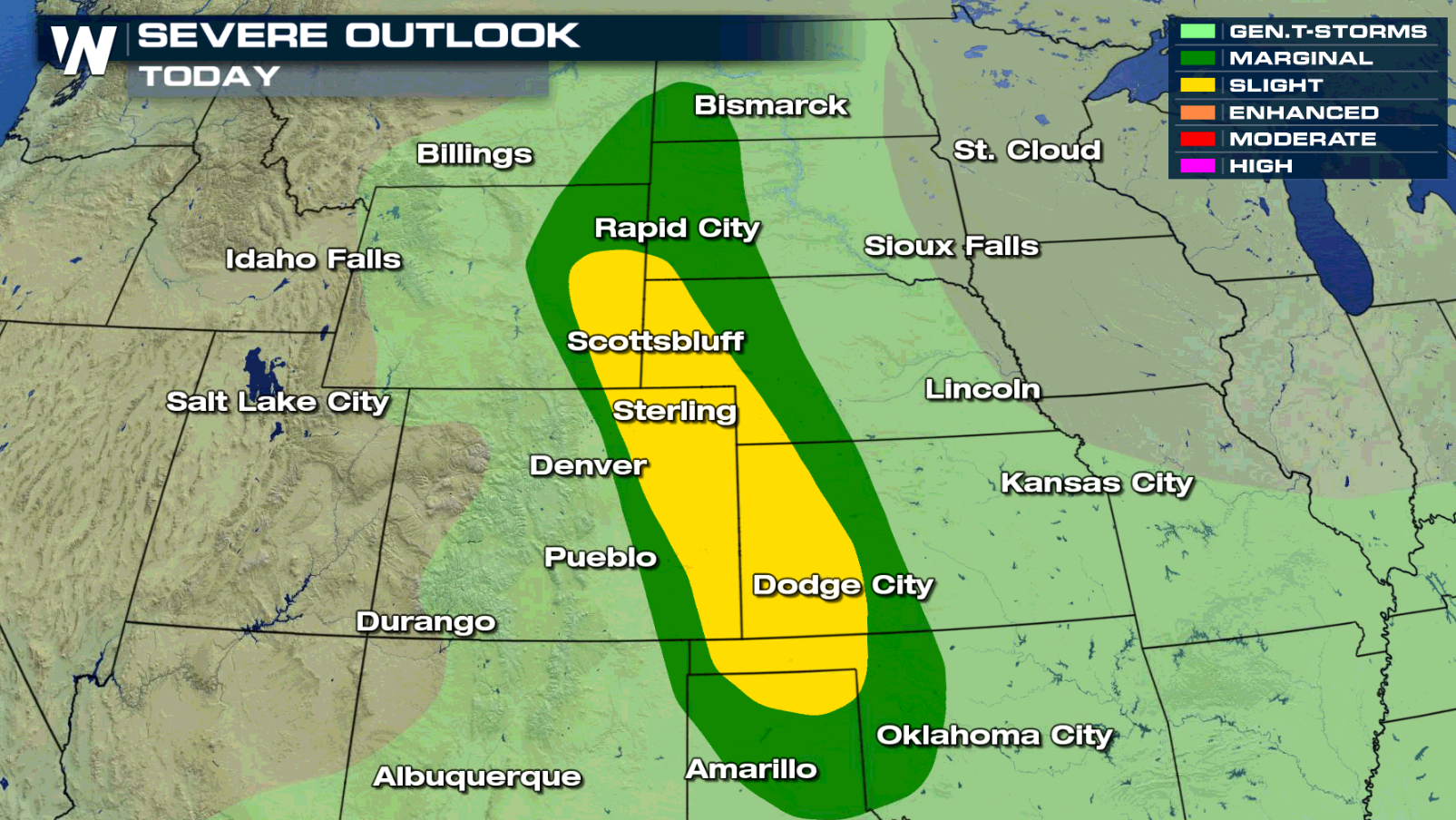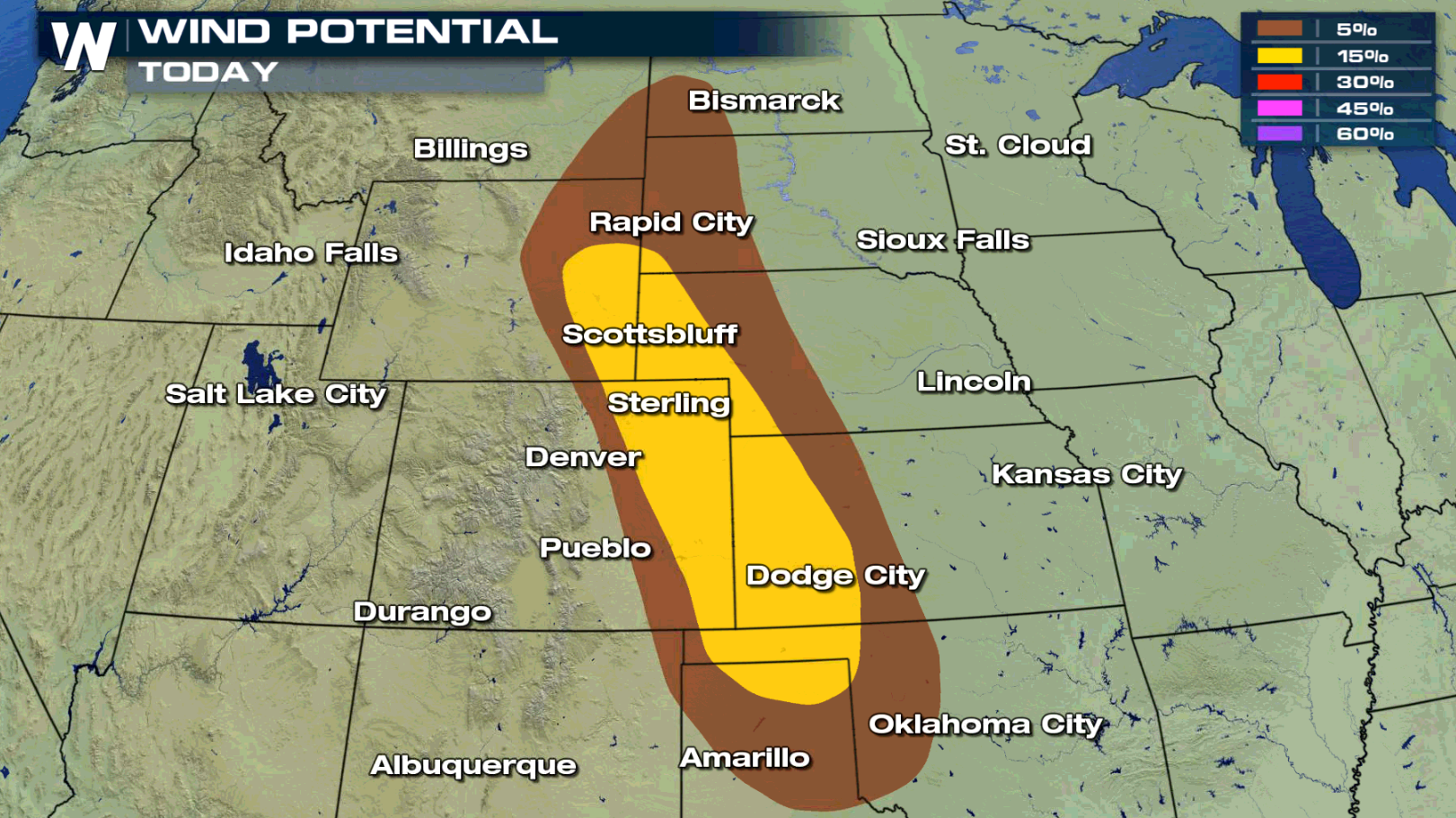 Damaging wind gusts, higher than 58 mph, and large hail, greater than an inch in diameter, are the biggest concerns. There is a threat for tornadoes in the late afternoon and earlier evening, mainly in the Front Range.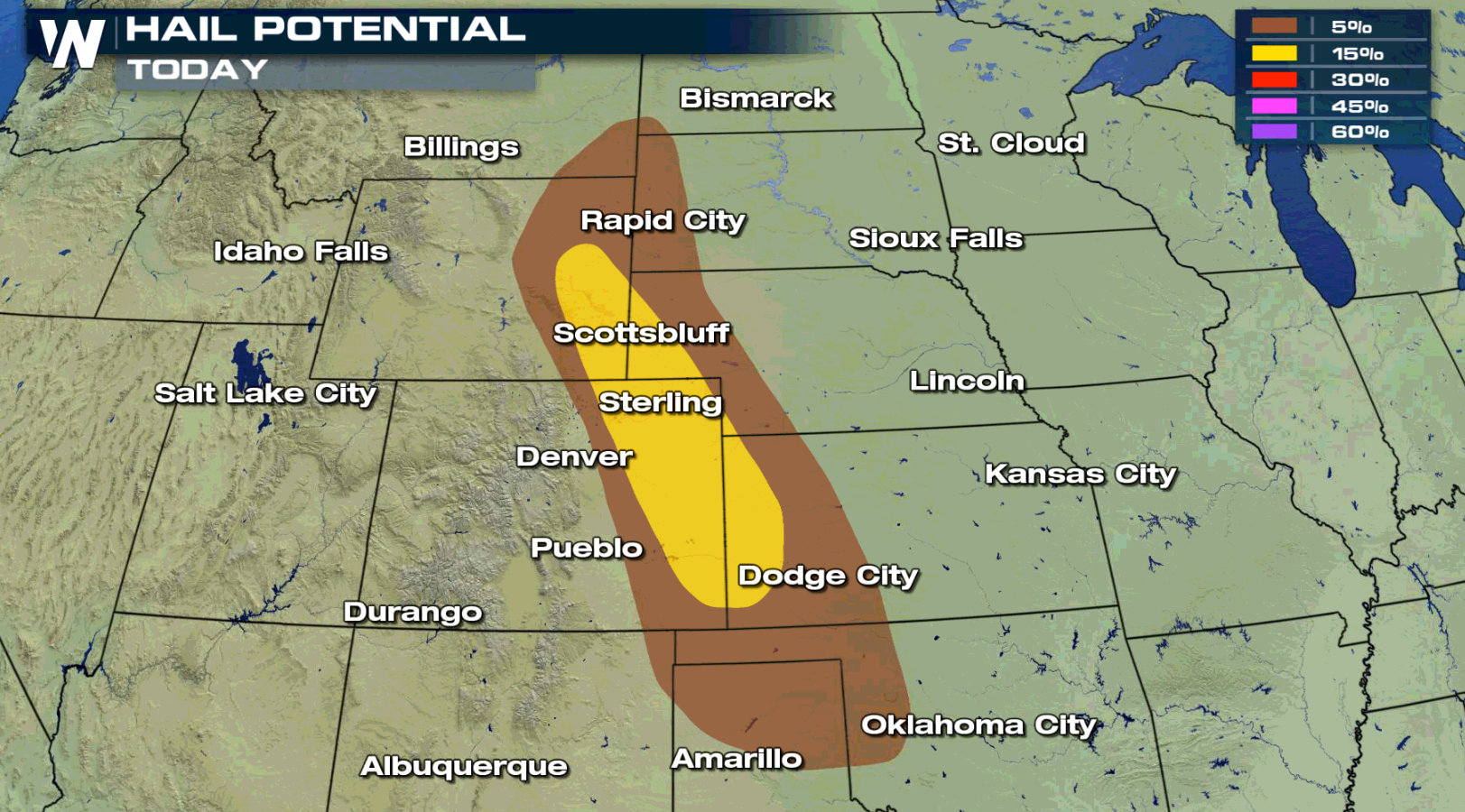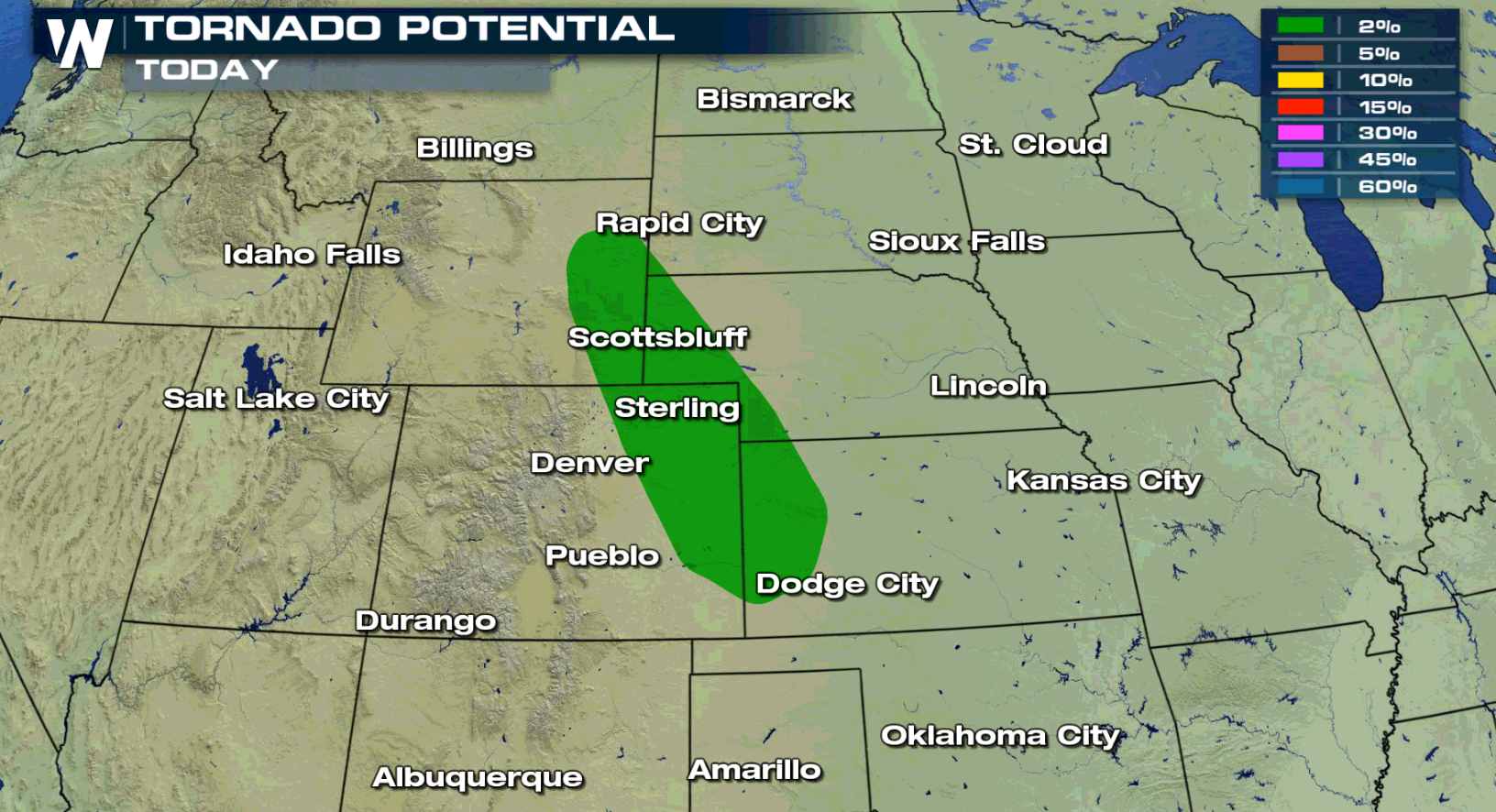 Instability will be building throughout the day and dew points will be climbing. That will help storms form and sustain strength. Storms will likely remain strong throughout the night.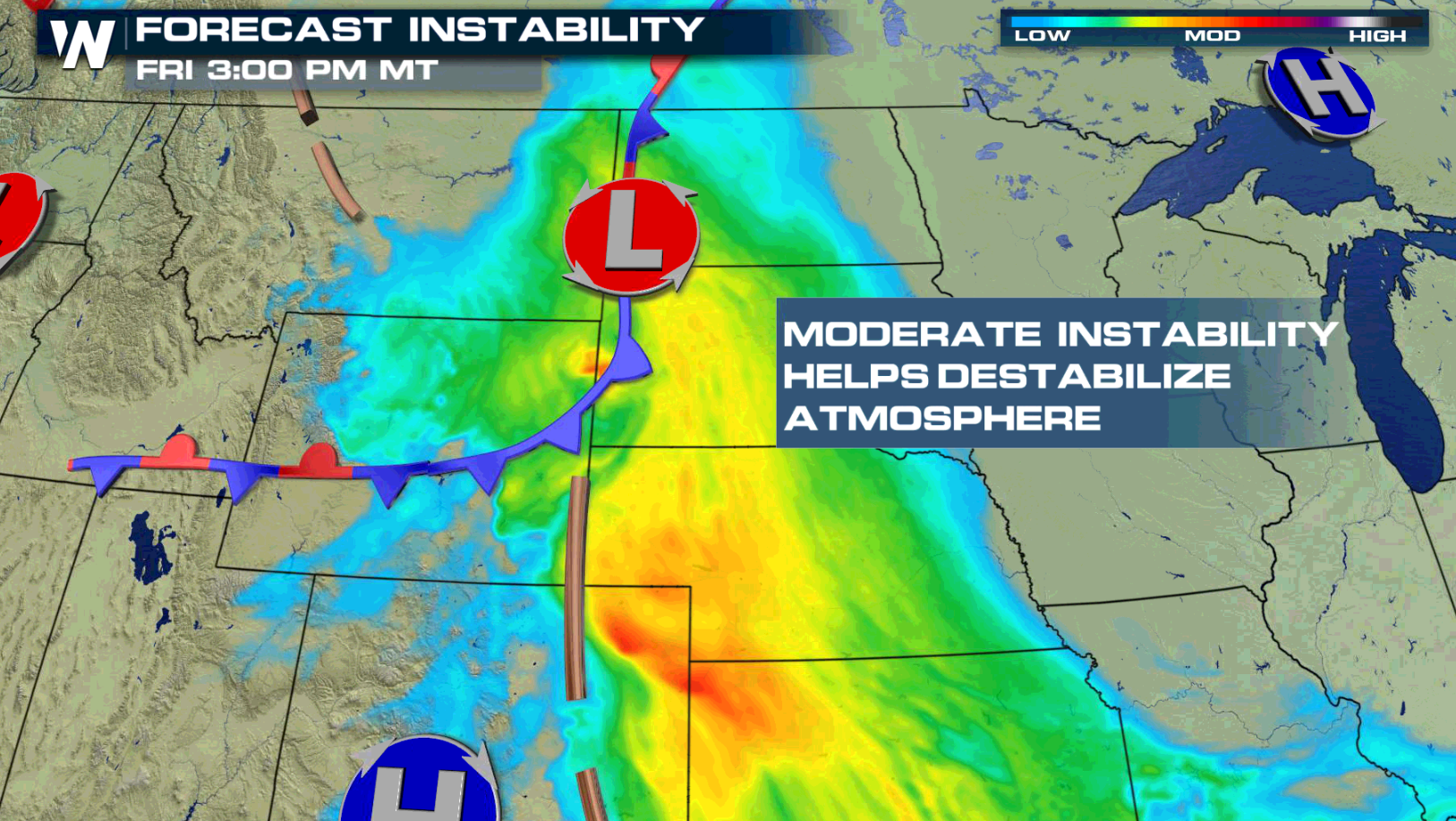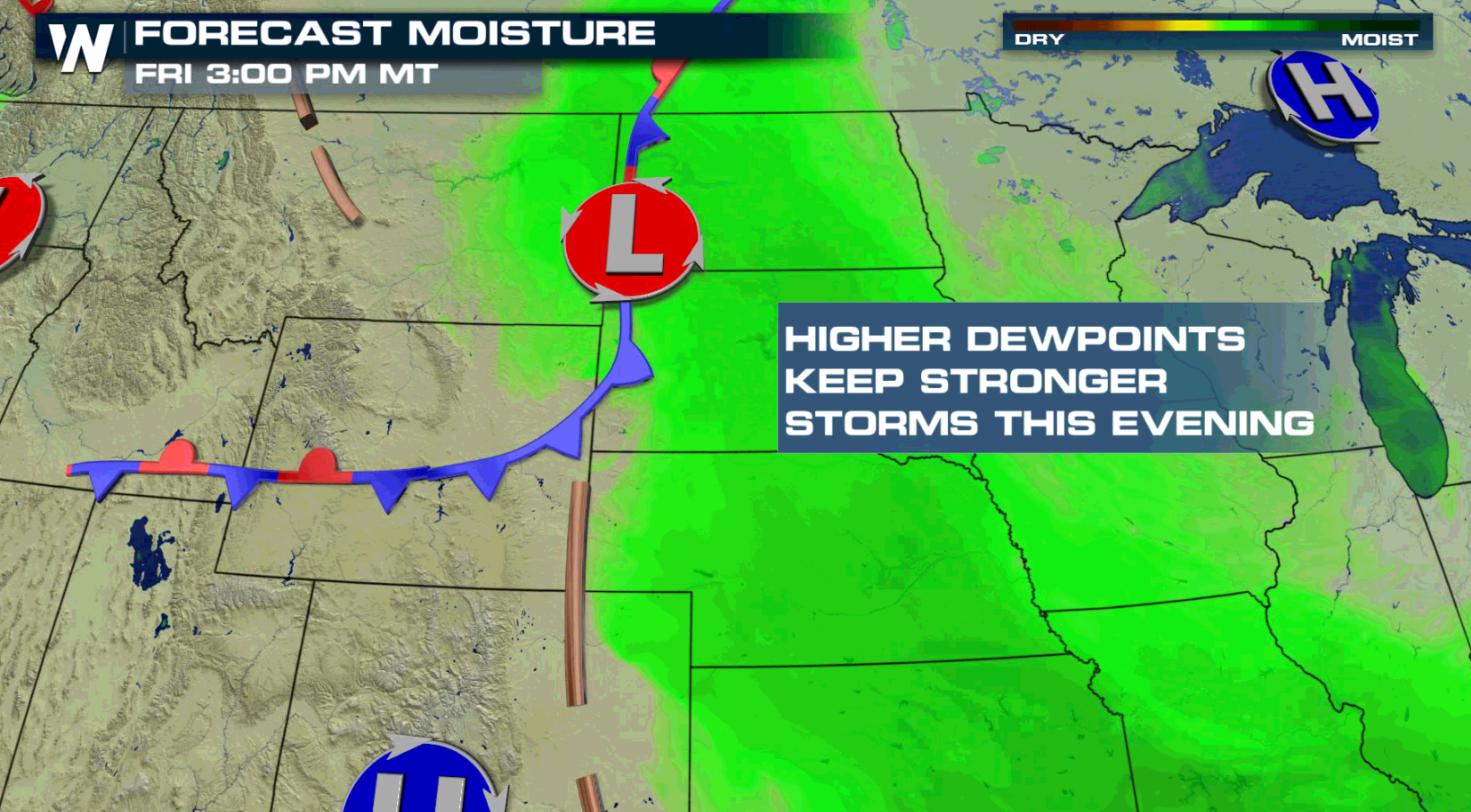 Along the Atlantic, The Hampton Roads and Outer Banks of North Carolina also have a risk for severe weather. A cold front and low pressure center will produce damaging wind gusts in the afternoon and evening.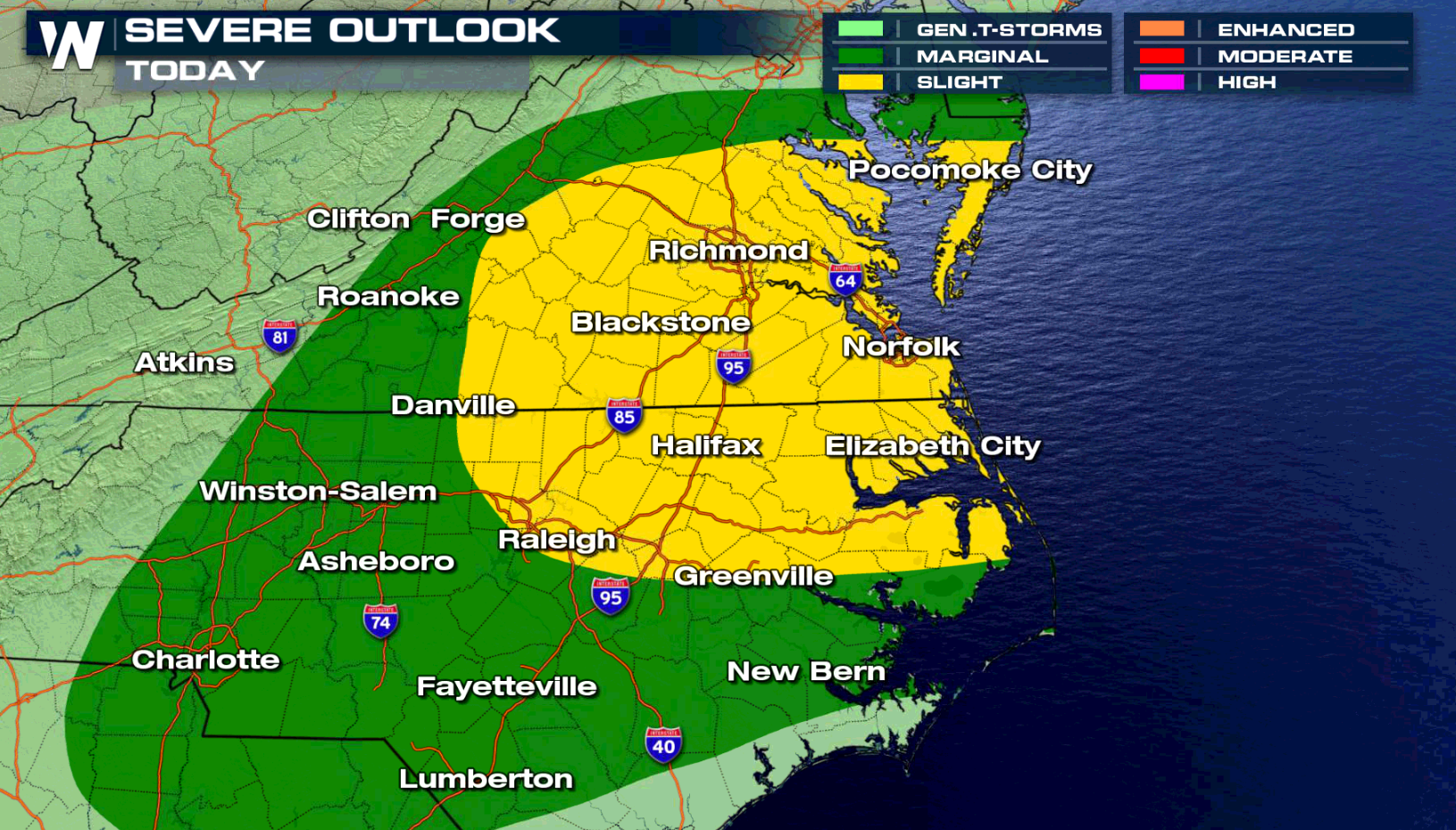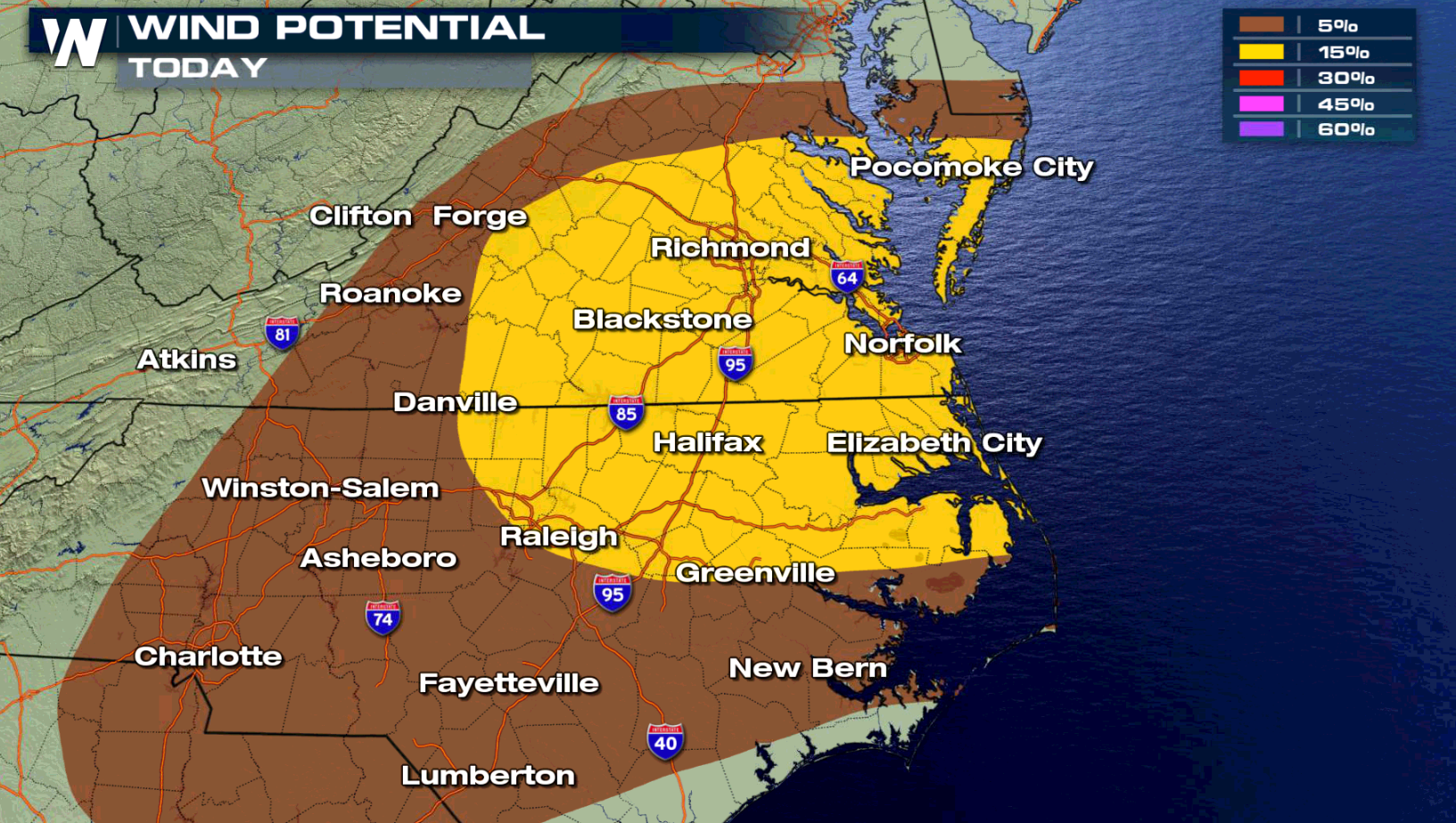 There is also a low risk for tornadoes, mainly centered in near the mouth of Chesapeake Bay and in the Hampton Roads.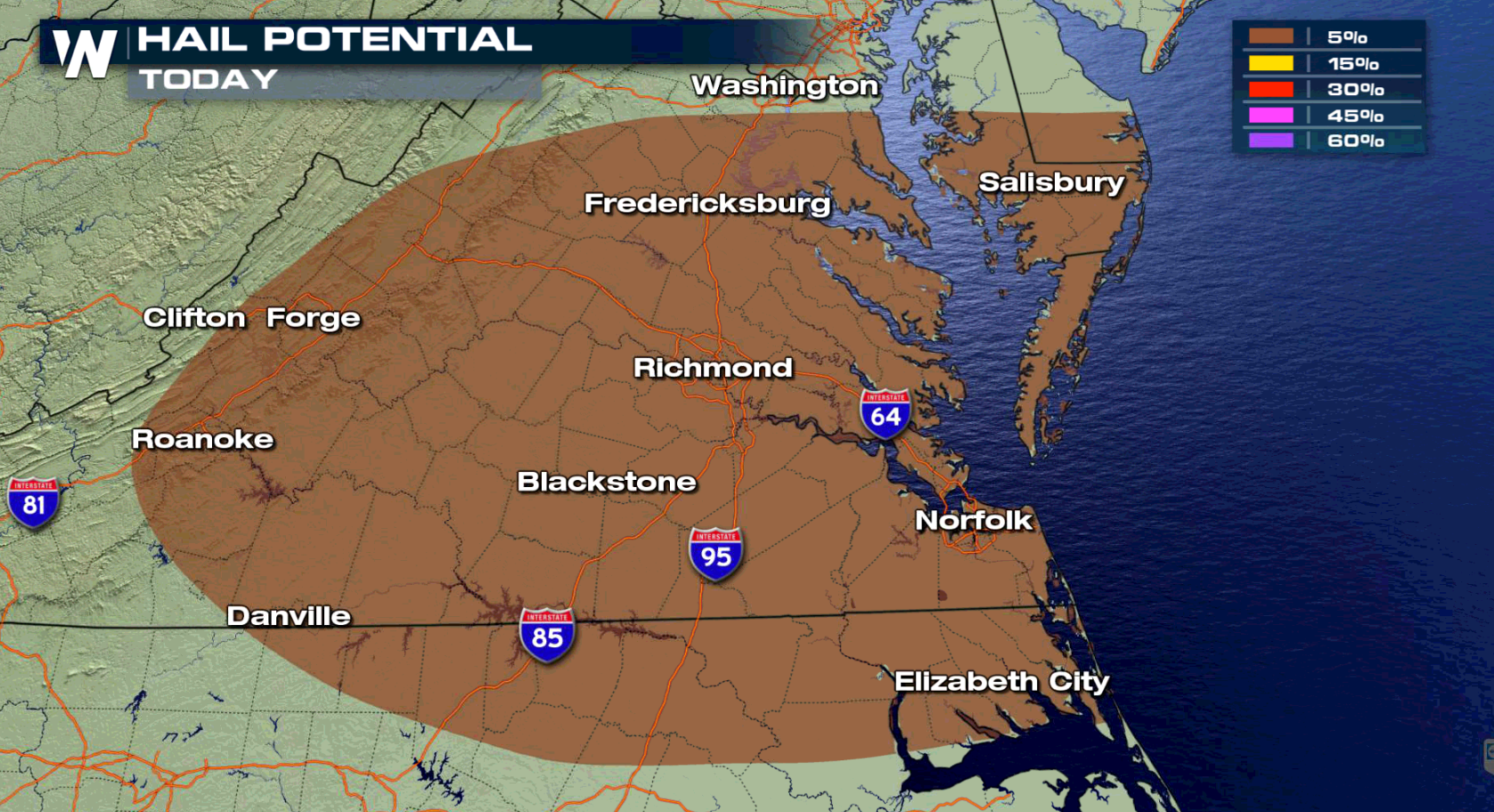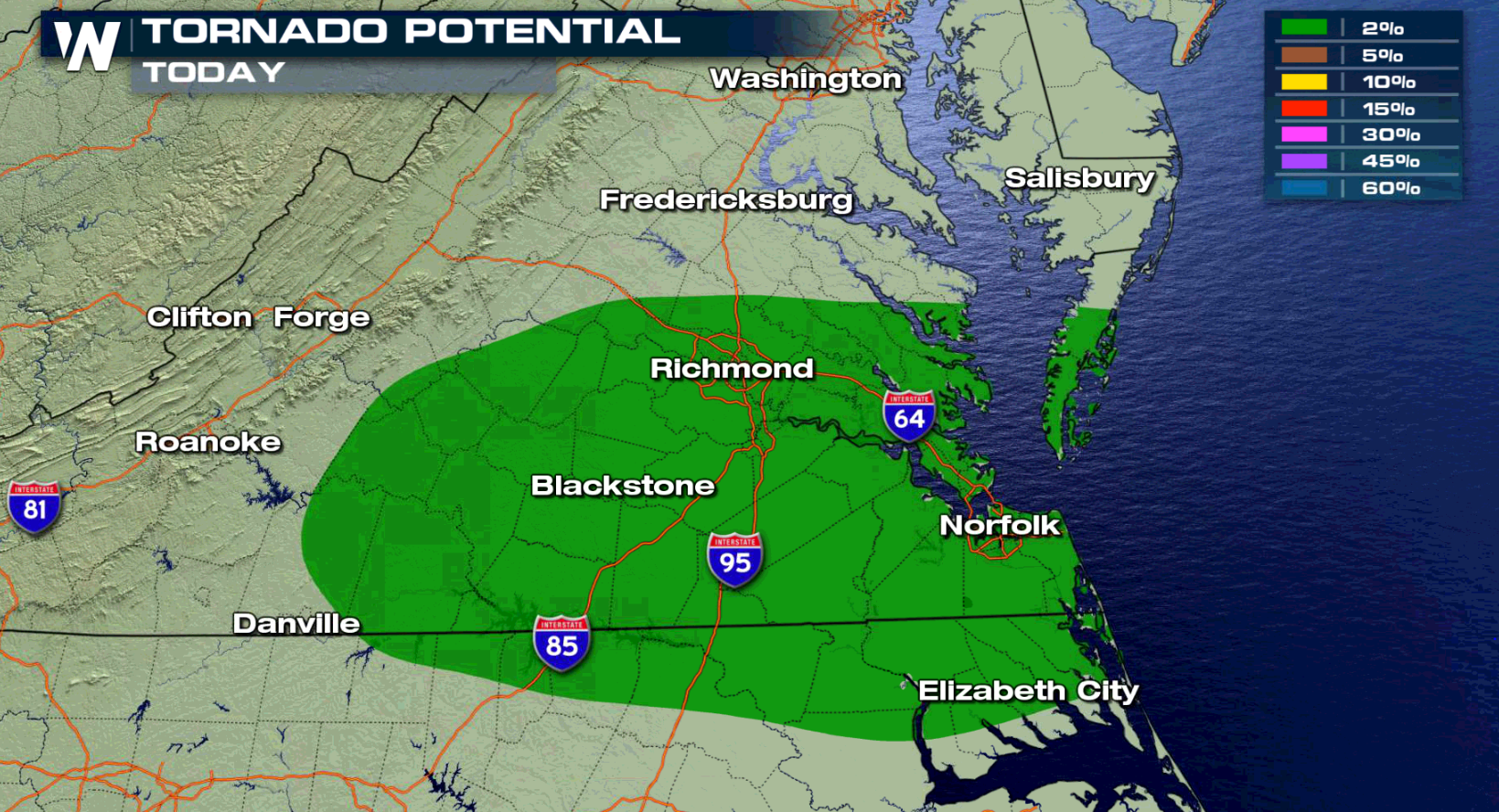 As the low pressure center approaching the Atlantic Ocean, it will drag a cold front across the region. Moderate instability and high humidity will produce severe thunderstorms in the afternoon and evening.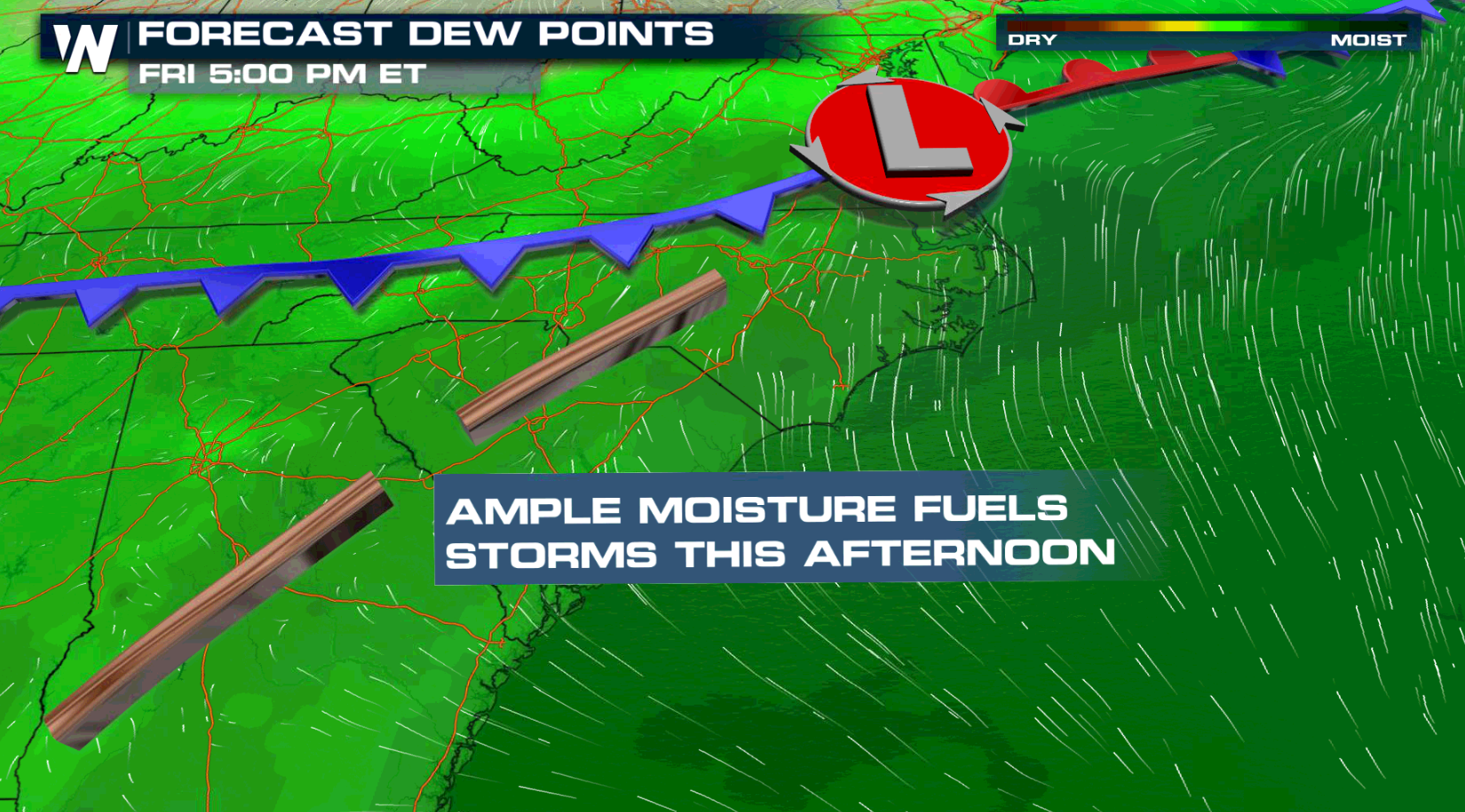 For WeatherNation: 
Meteorologist Mace Michaels