Severe storms are still looking very likely today for parts of the Mid-Missouri Valley, East Texas and the Lower Mississippi Valley.  Storms capable of large hail, tornadoes and damaging winds are expected this afternoon and will move east during the overnight hours.
Severe Weather Outlook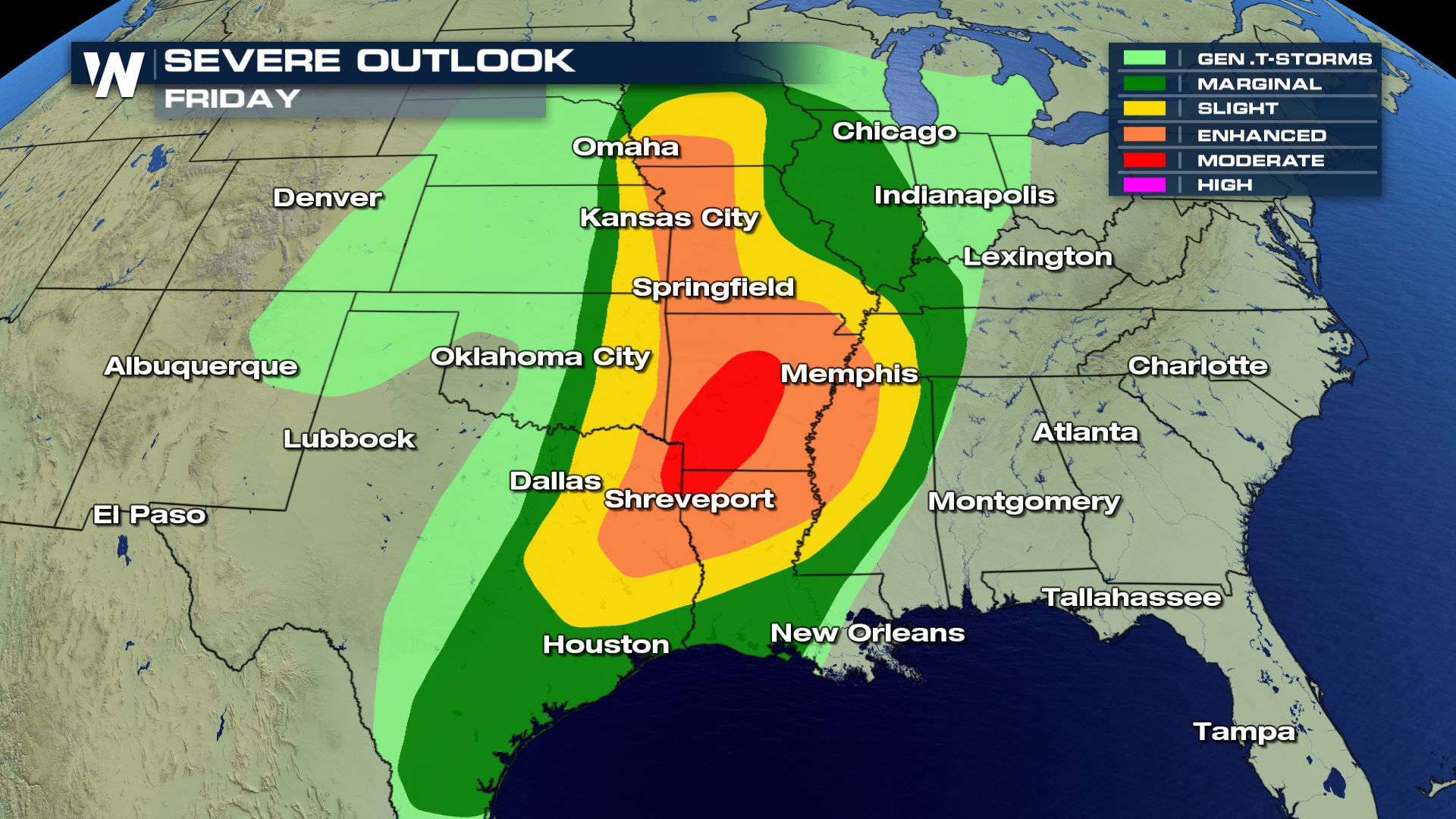 A moderate risk of severe weather has been issued for parts of Arkansas, Texas and Louisiana.  This means widespread and long lived severe storms are in the forecast today and tonight.
Severe Weather Risks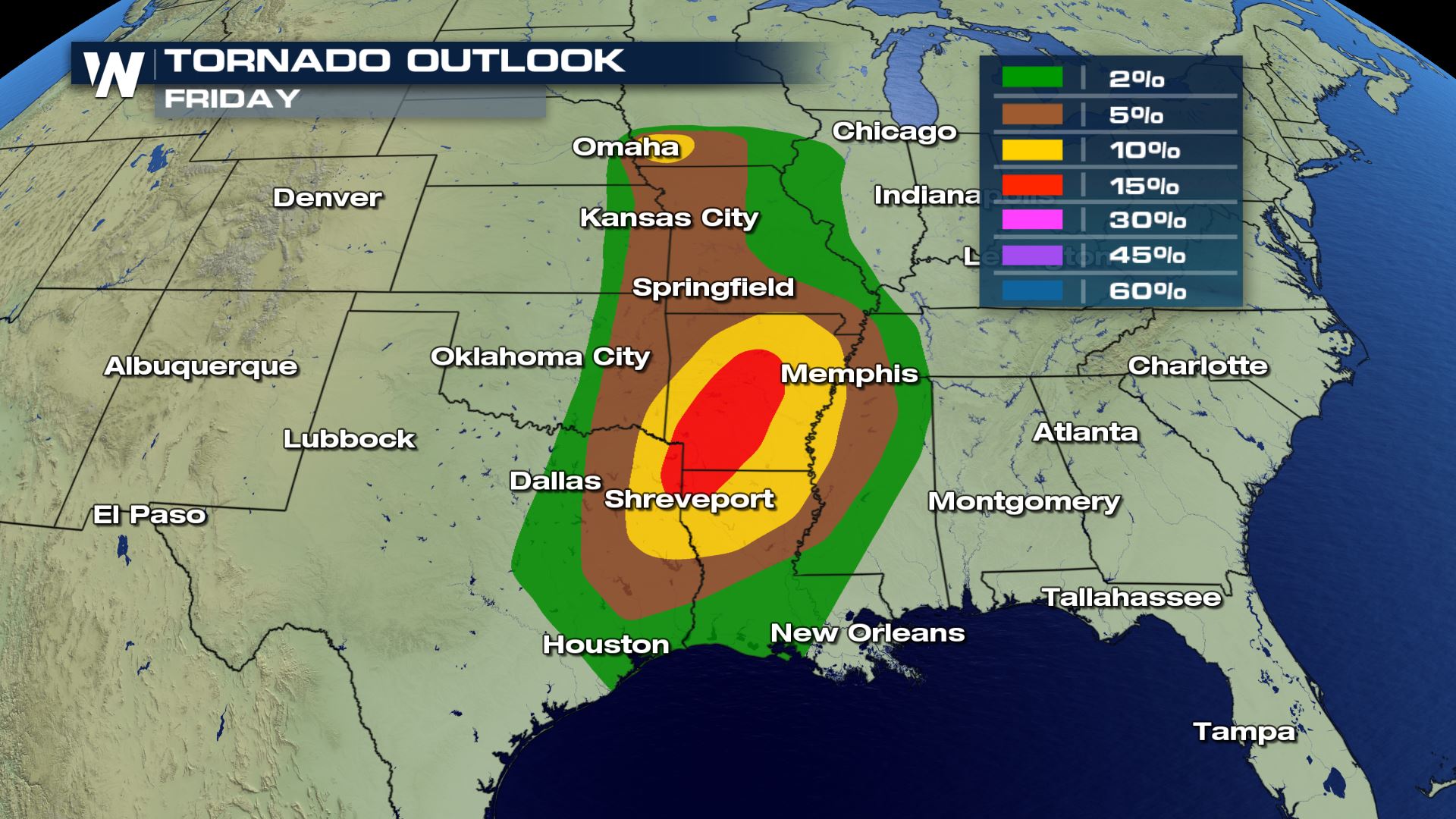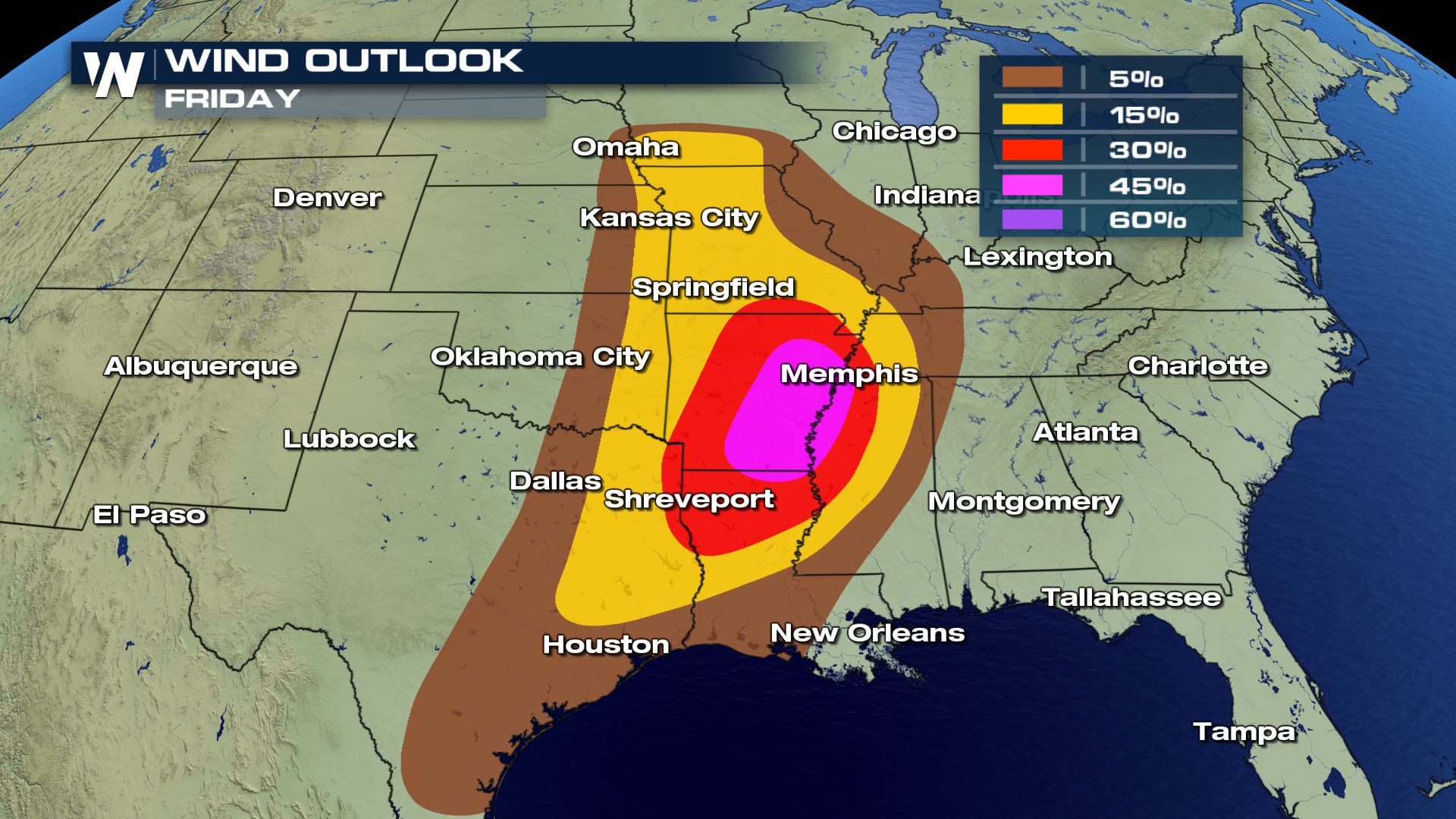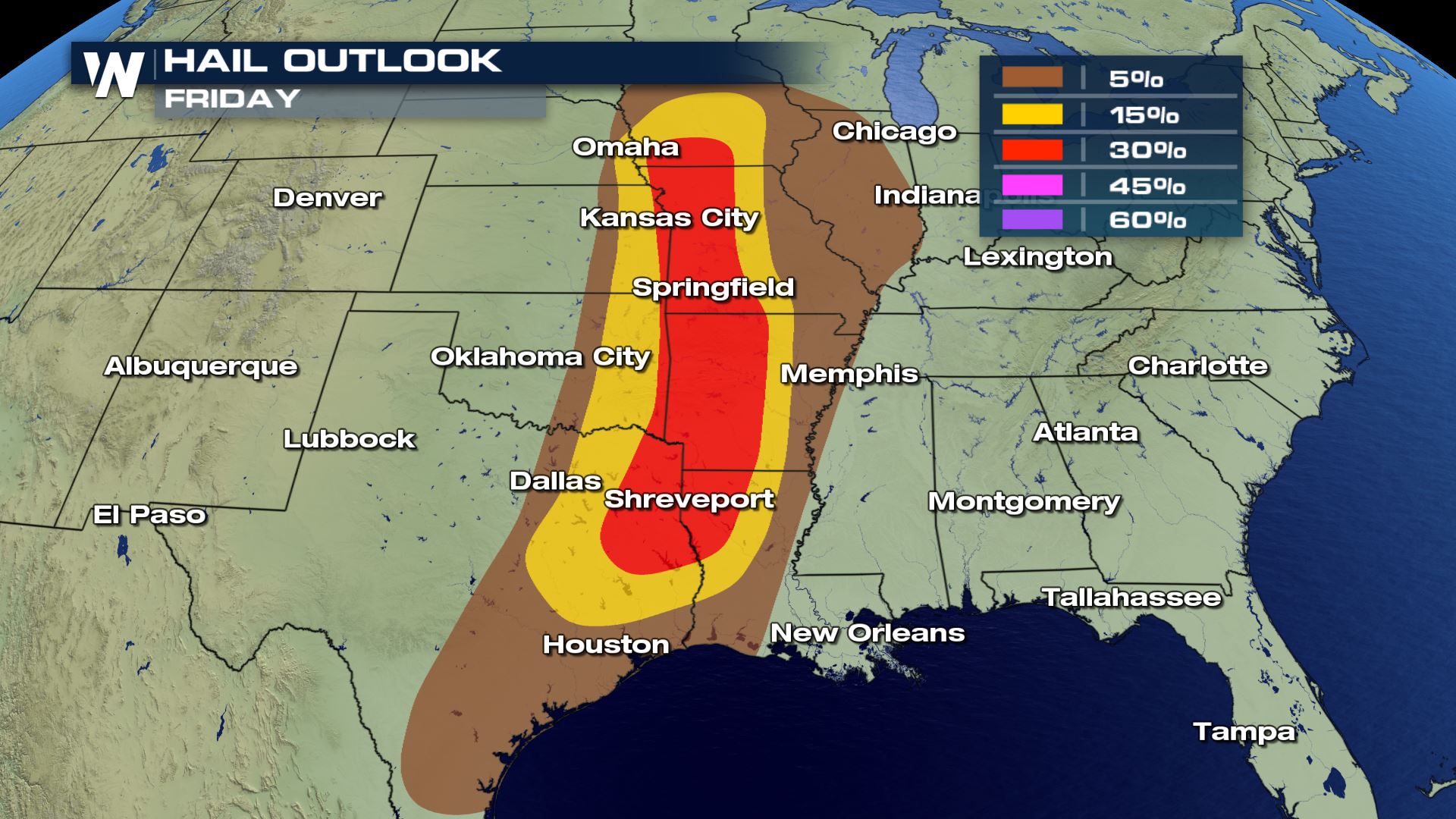 You can see all the severe threats will be there throughout Friday afternoon and evening.  It looks like Arkansas will have the every risk in the high category with a 30% chance for damaging winds and large hail and a 10% chance of tornadoes.
Forecast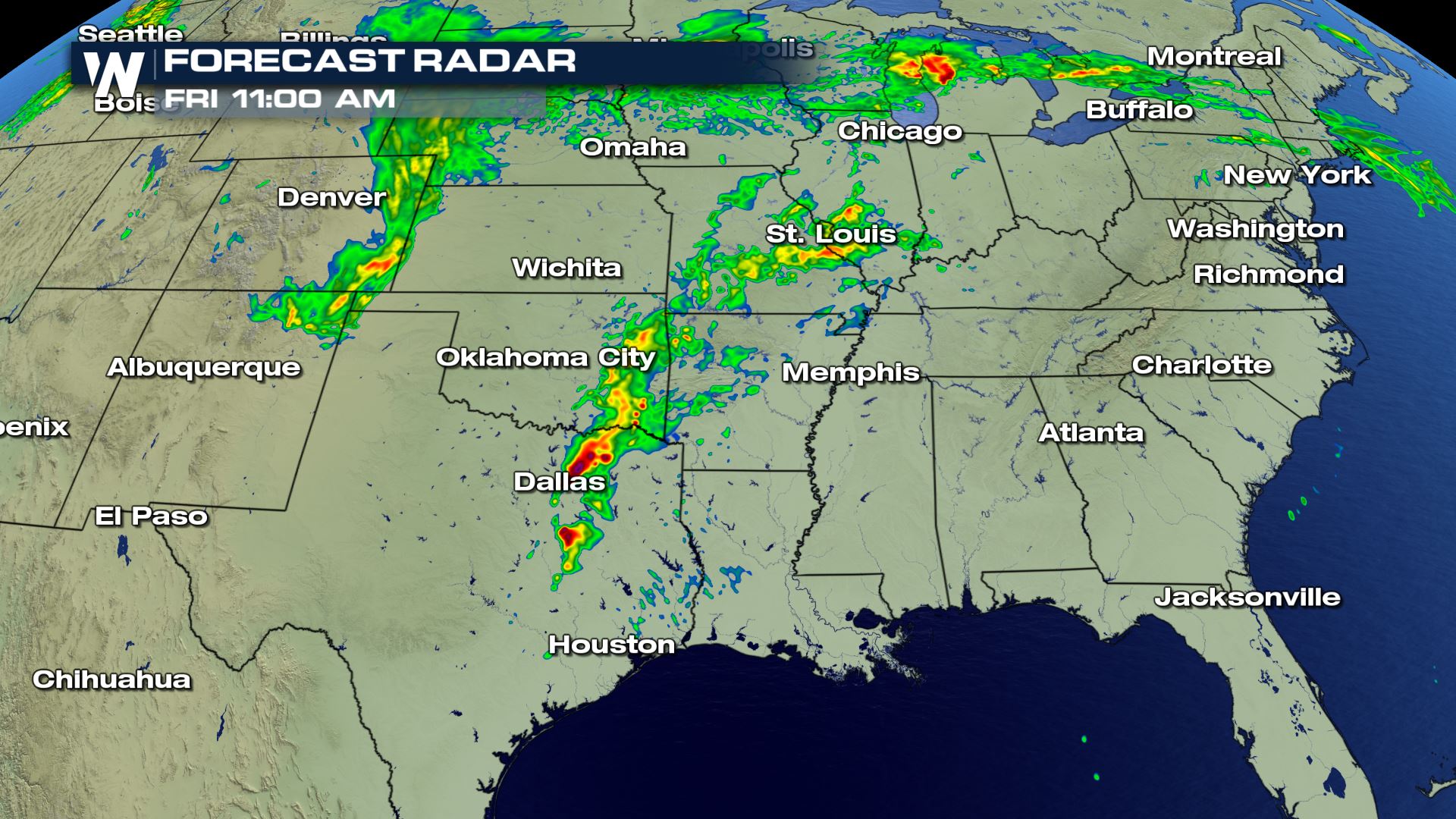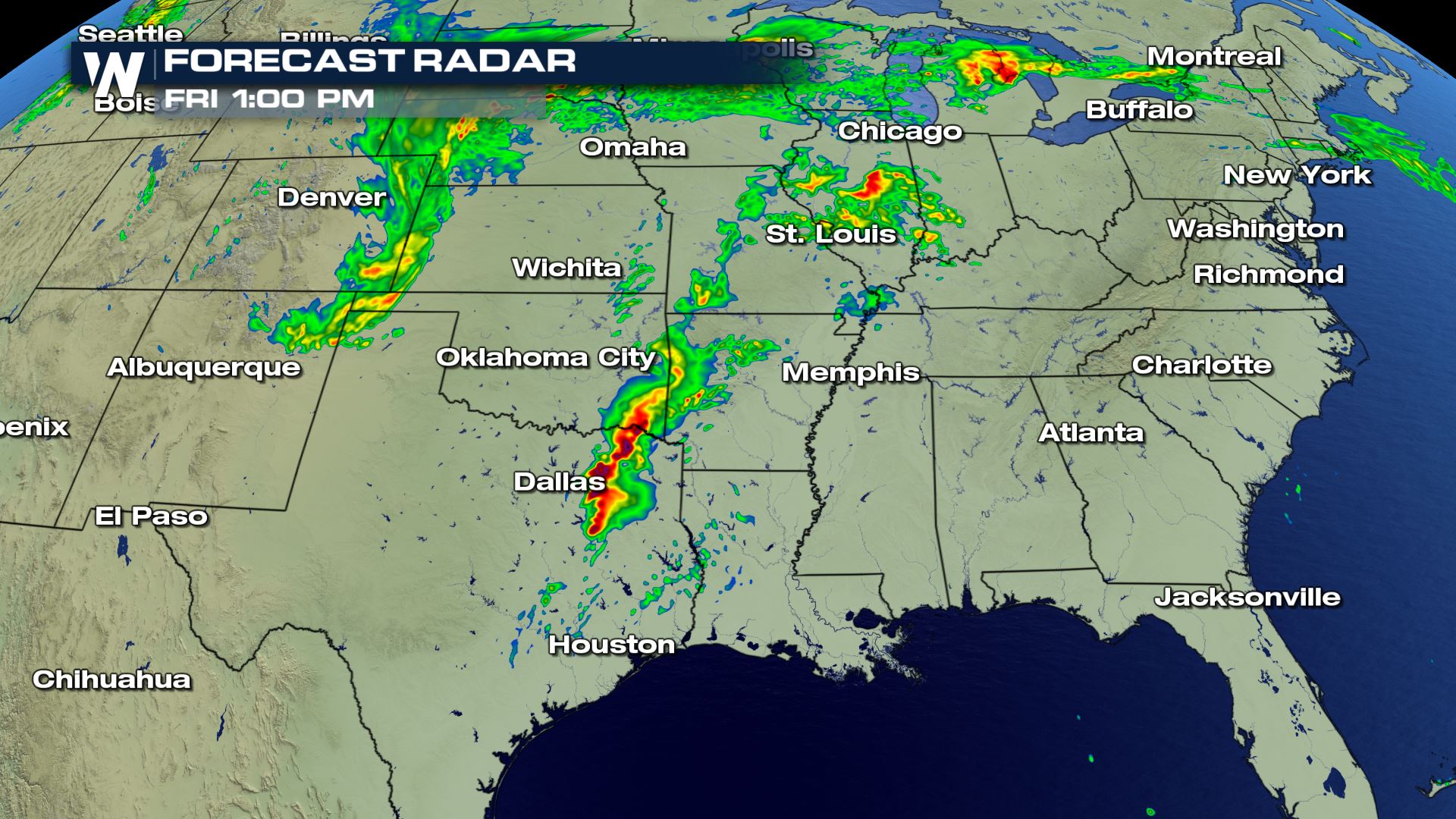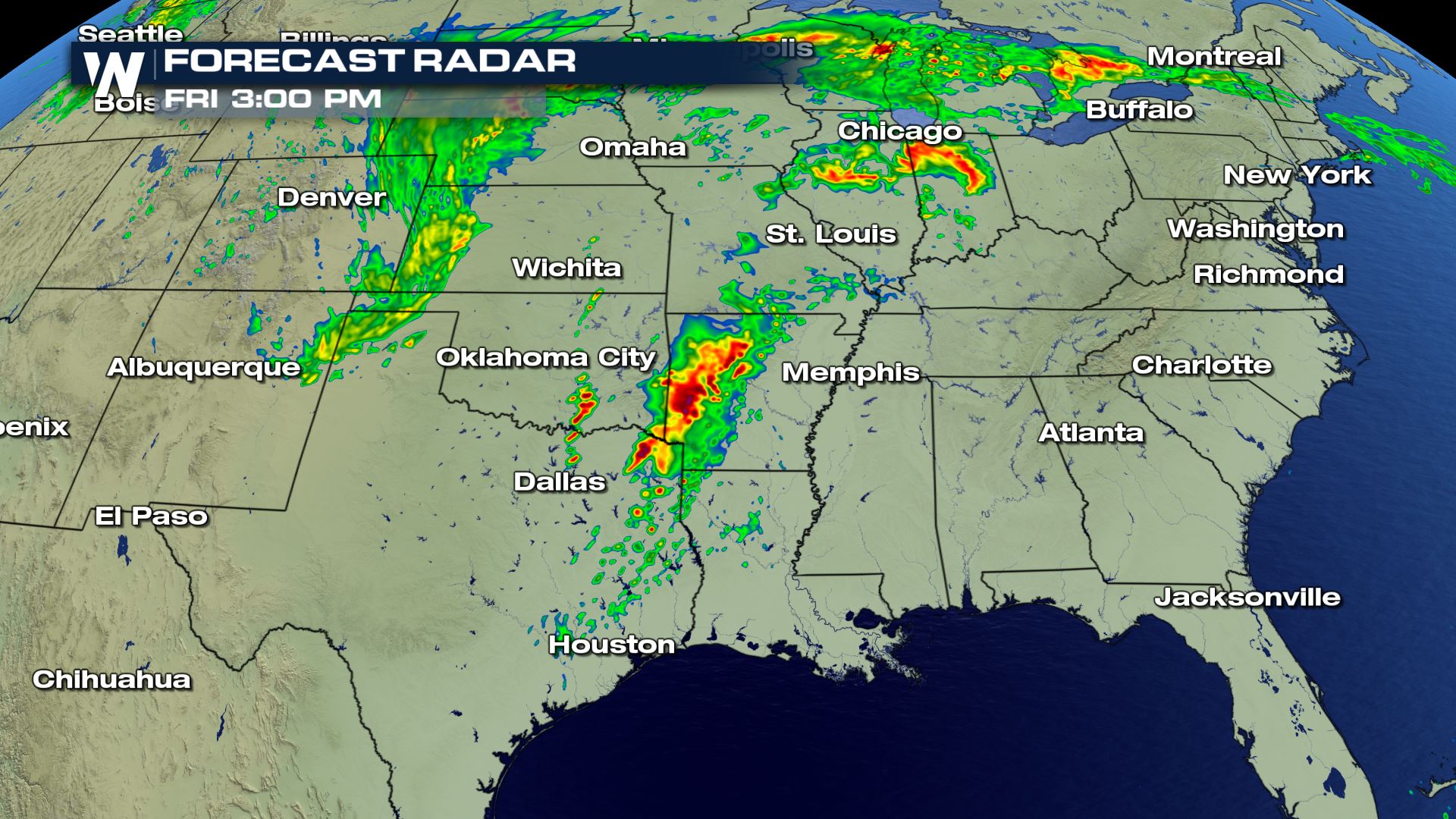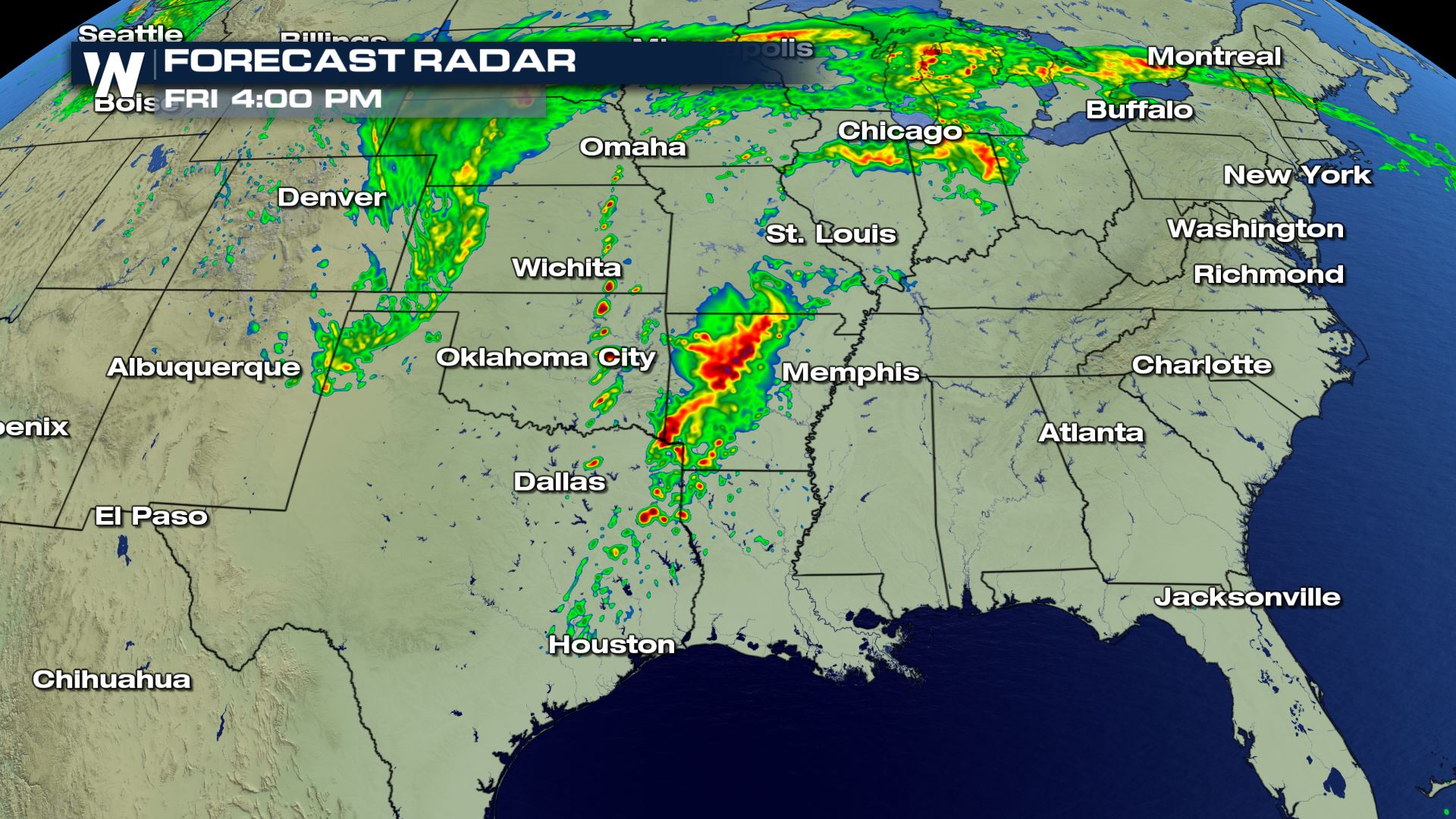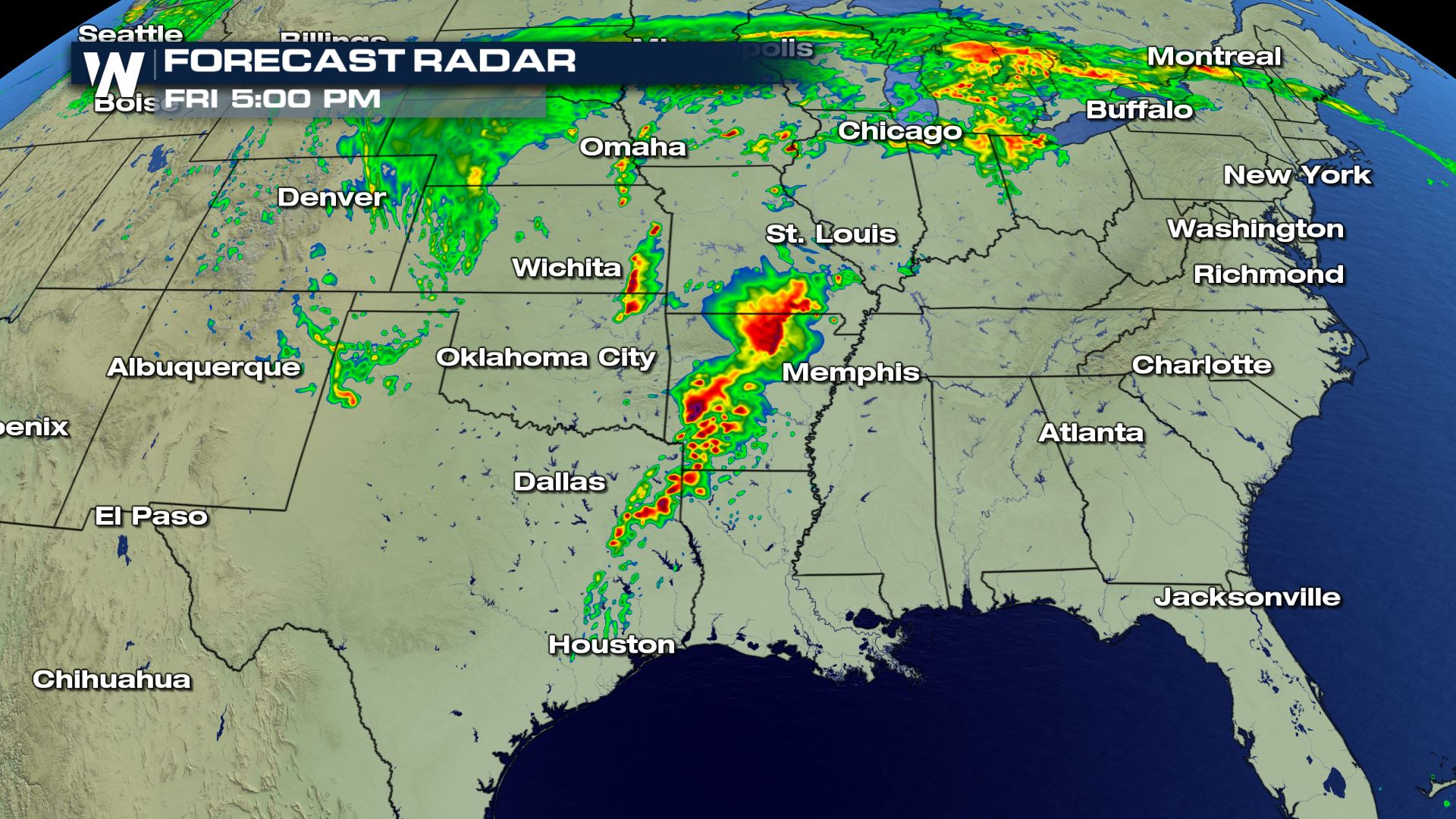 Storms will start firing up along a dry line in East Texas and Southeast Oklahoma during the late morning.  Those storms should remain below severe limits...it will be the storms for the afternoon and evening that will likely be severe.  Be ready for a tornado watch over parts of Arkansas and Louisiana later today. Keep it tuned to WeatherNation for the latest on today's storms.  We will keep you safe!
Meteorologist Patrick Crawford