Frigid Canadian air is headed into the Northeast Thursday night into Friday with wind chills expected to be as low as -25° to -30° F.  This cold blast lingers into the weekend with very cold mornings expected.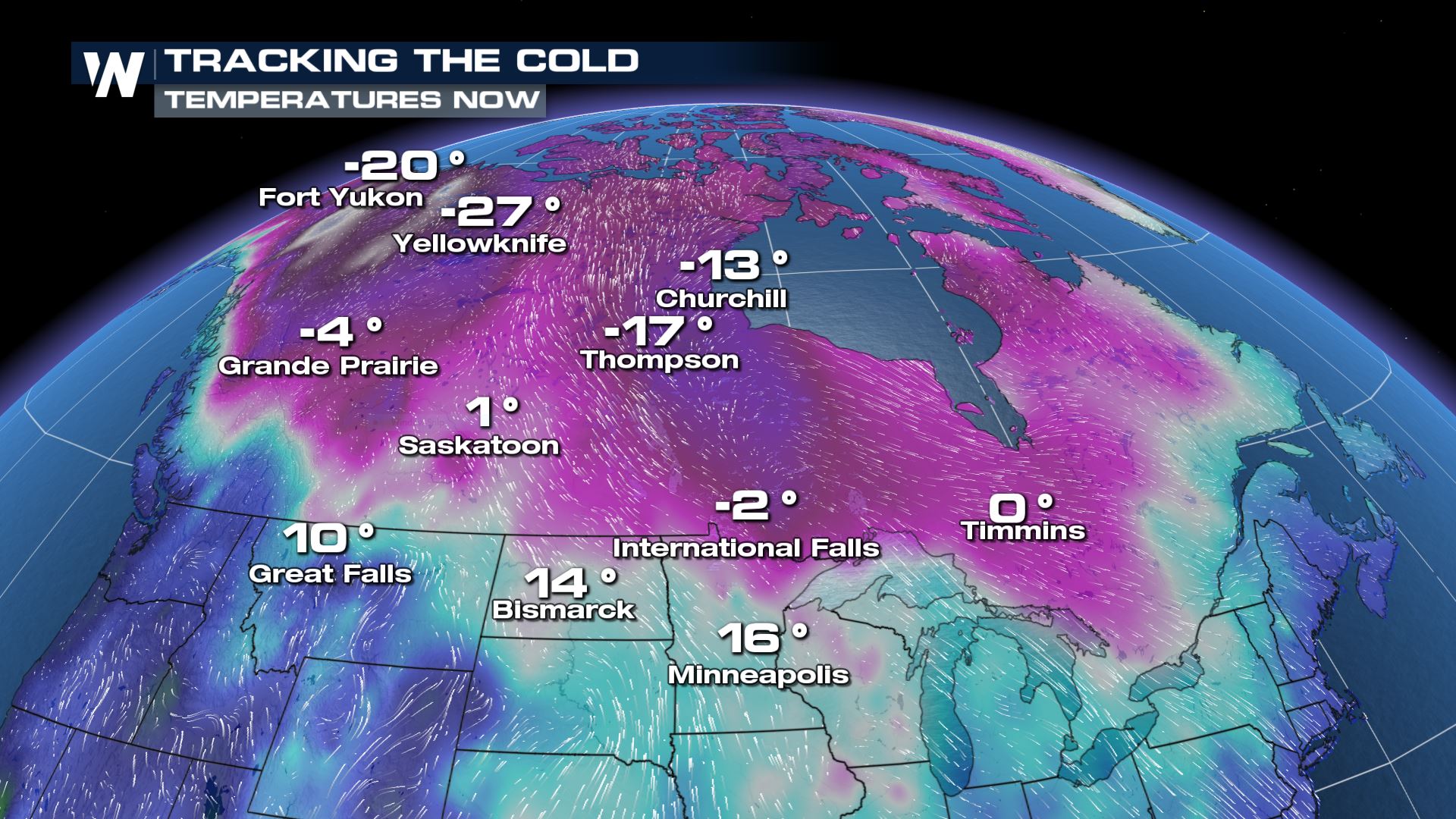 This Arctic air will spill into the northeast on the back side of a cold front. Not only will it be incredibly cold but it will also be very windy behind the front. As temperatures plummet overnight this will lead to dangerous wind chills.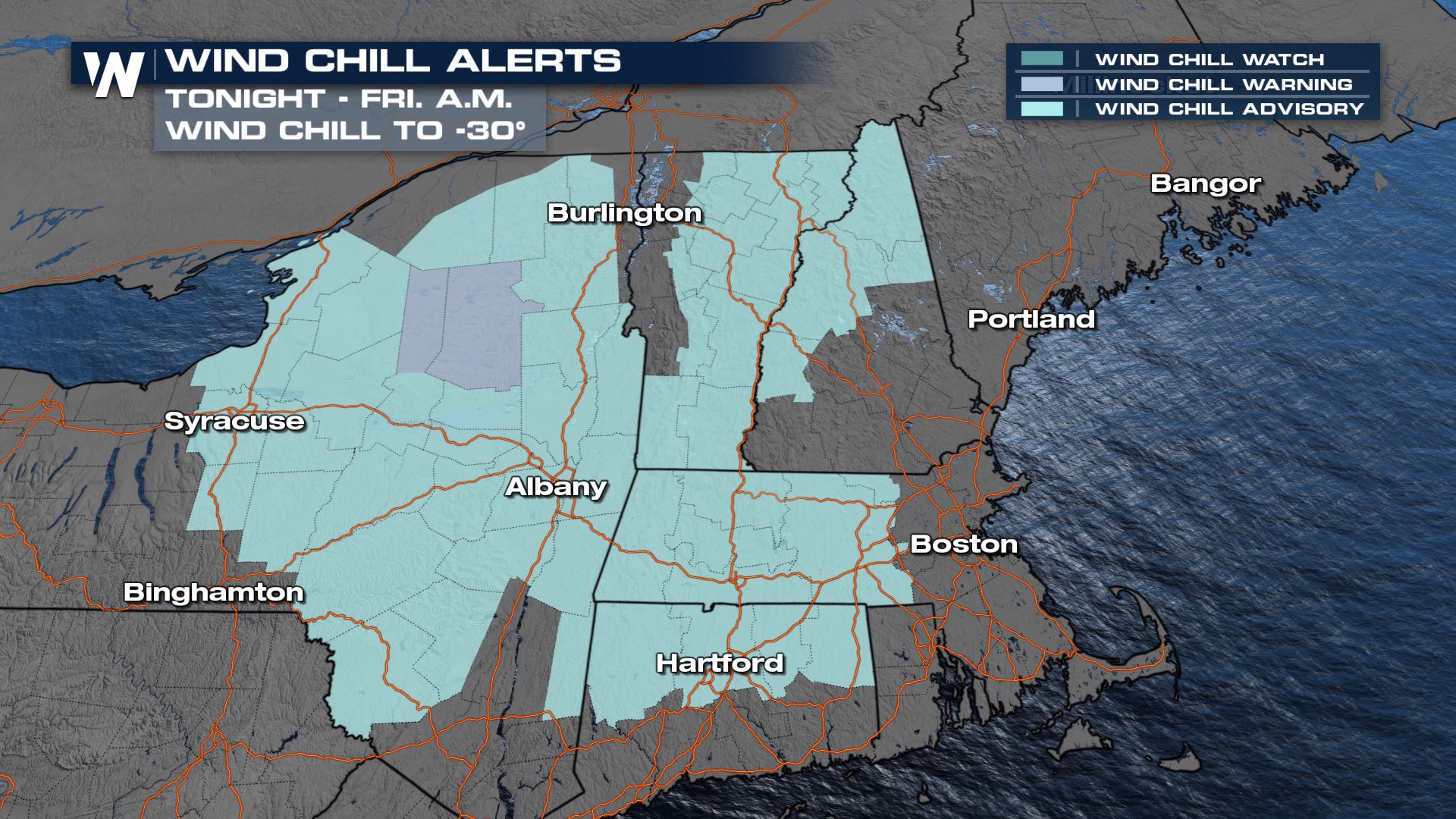 Wind chills could be as low as -25° in the light blue shaded areas in the Wind Chill Advisory across central and eastern New York, Massachusetts, northern Connecticut, Vermont and New Hampshire. Wind chills in the Tug Hill Plateau may be even colder, down to -30° where there is a Wind Chill Warning.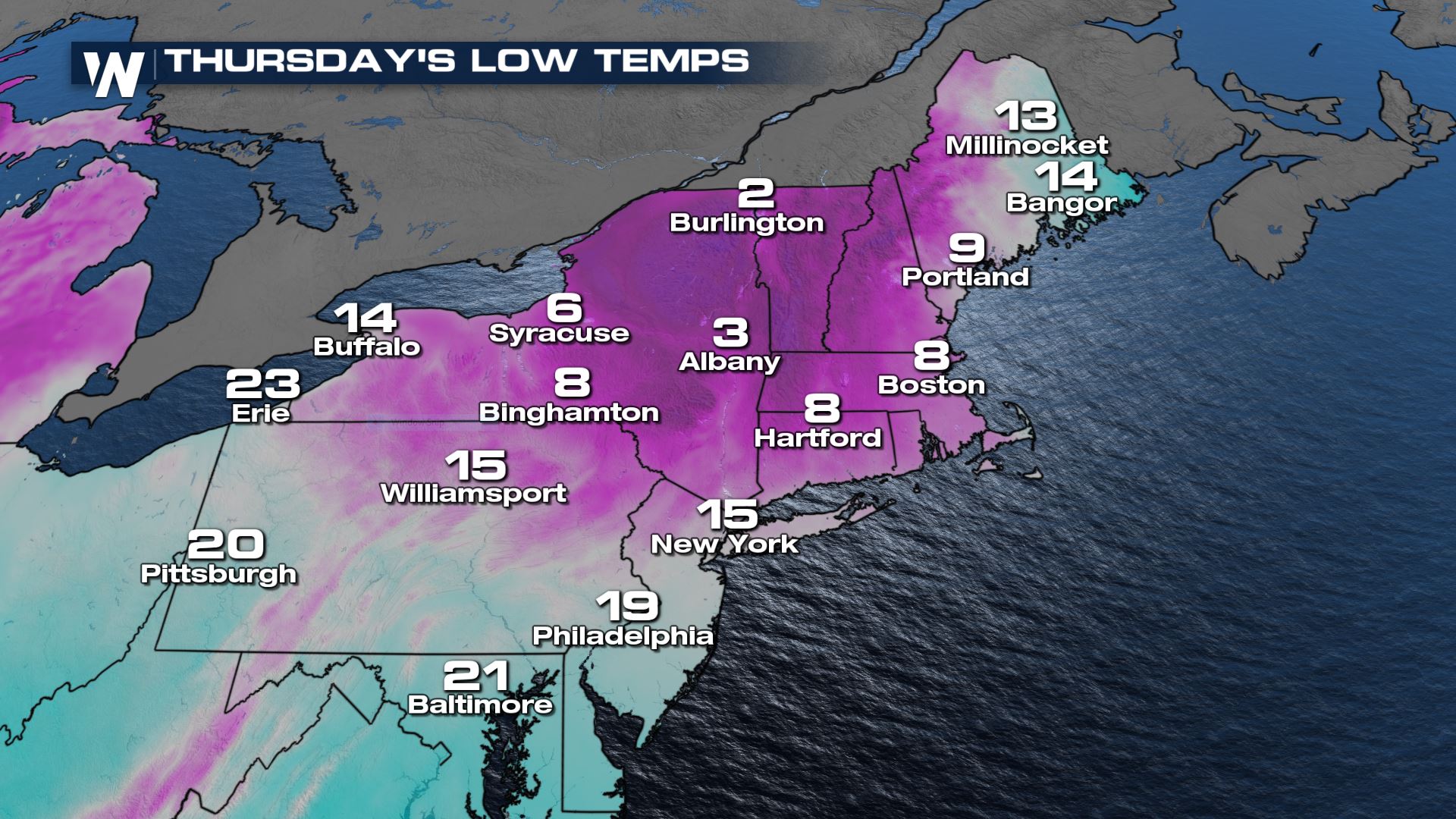 As the Canadian air flows in behind the cold front, temperatures will fall into the single digits overnight with some spots dropping below 0.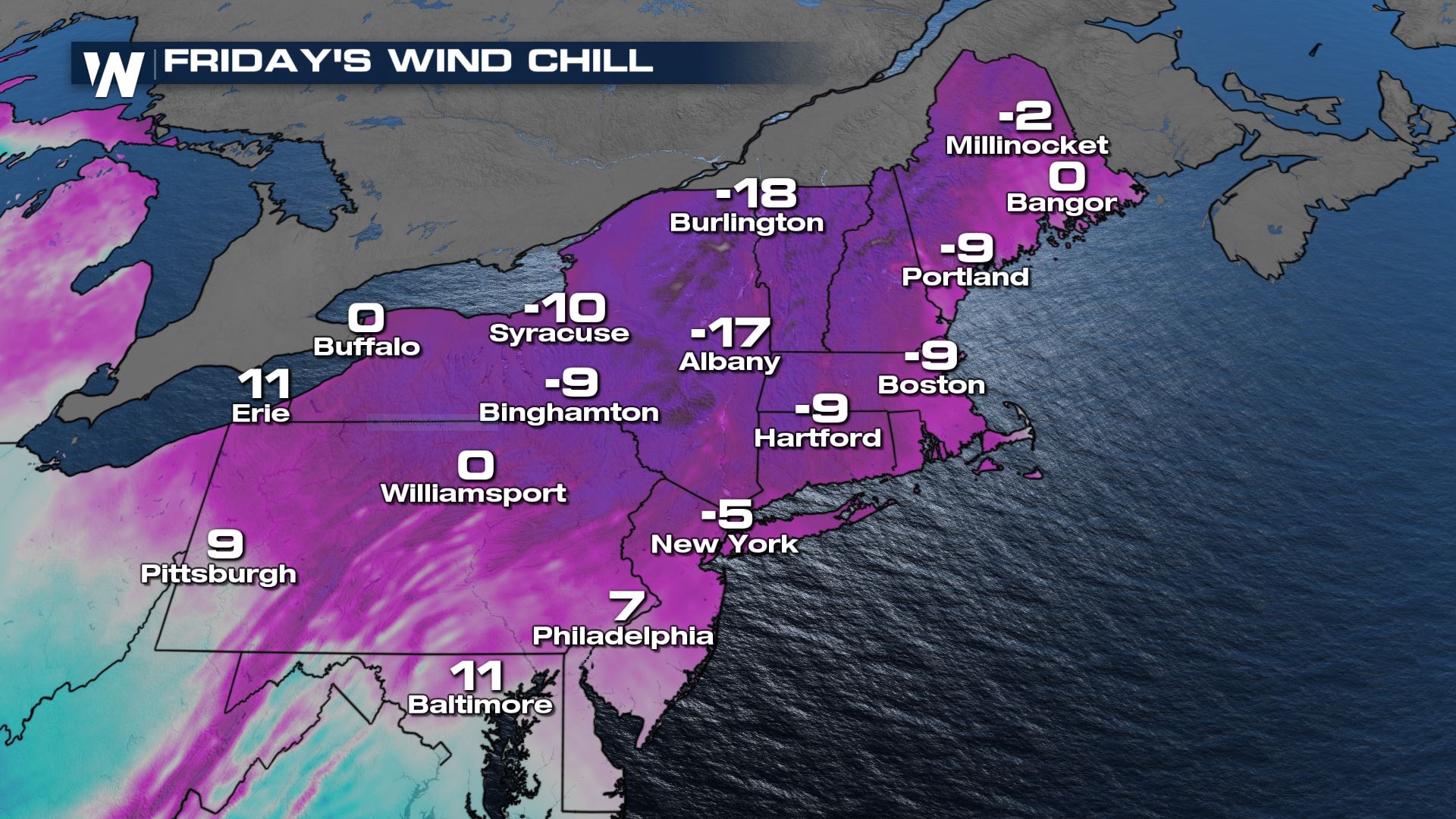 Wind chills will be even colder in the dark purple and white shaded areas. This is dangerous cold, so take care to stay warm if you must be outside for any length of time or stay inside if at all possible. Make sure to bring all pets inside as well. Temperatures will not warm up much Friday or Saturday with the frigid air still in place. Many areas toward the Canadian border will stay in the teens for highs.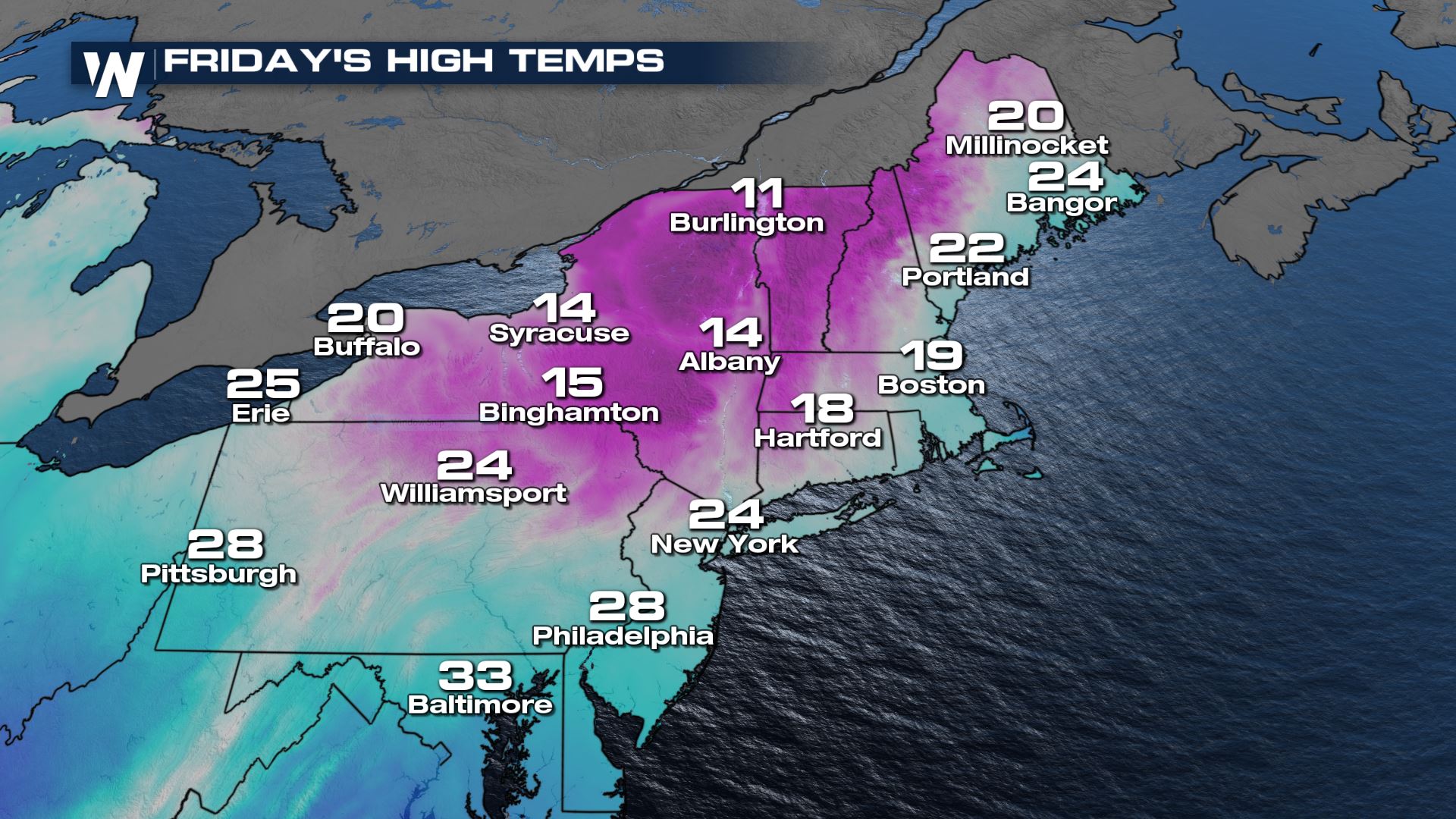 Temperatures for places like Burlington and Syracuse will be in the low single digits for the next several nights. Saturday night will be the coldest with lows falling below zero, but the wind will be calm.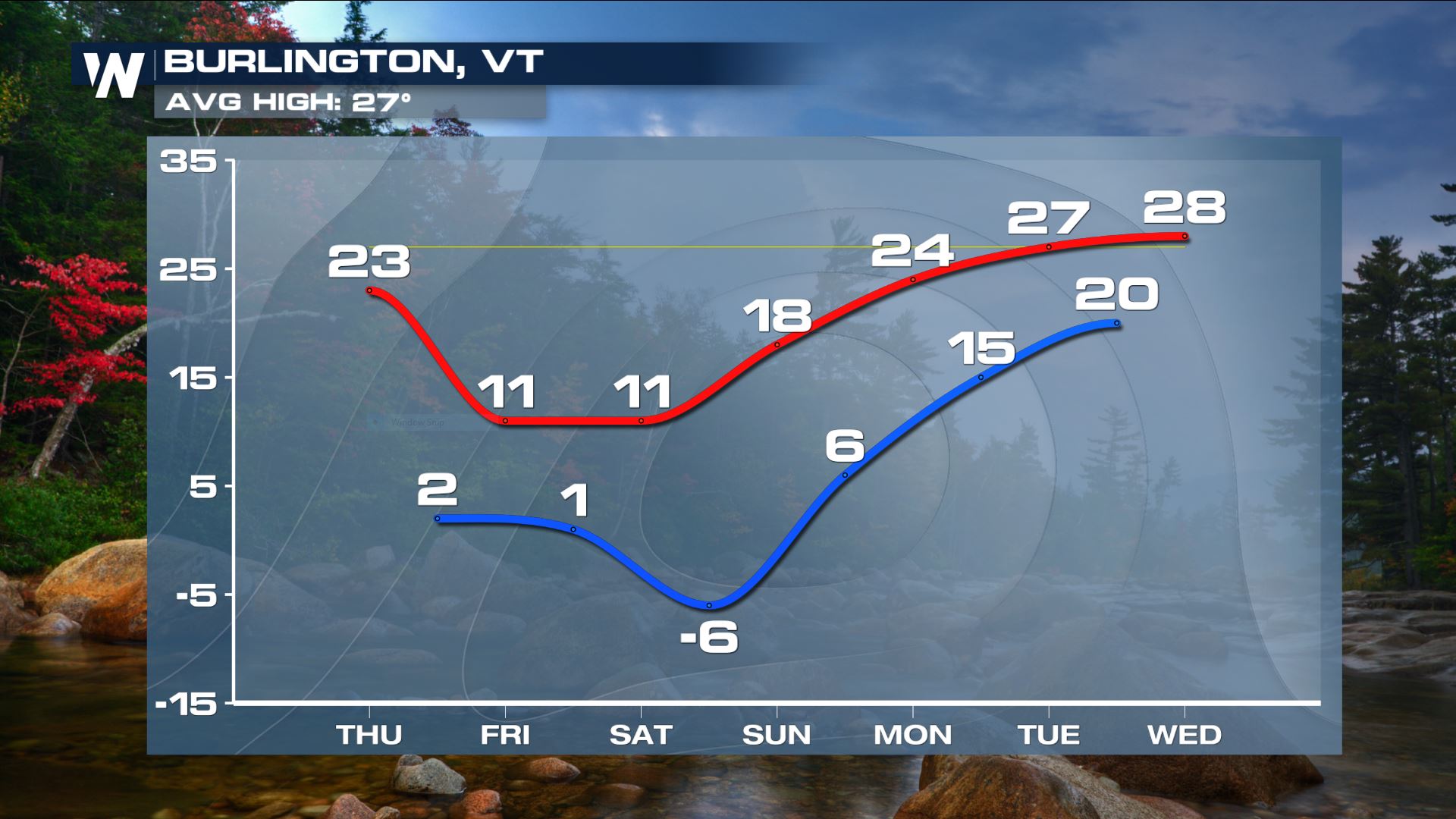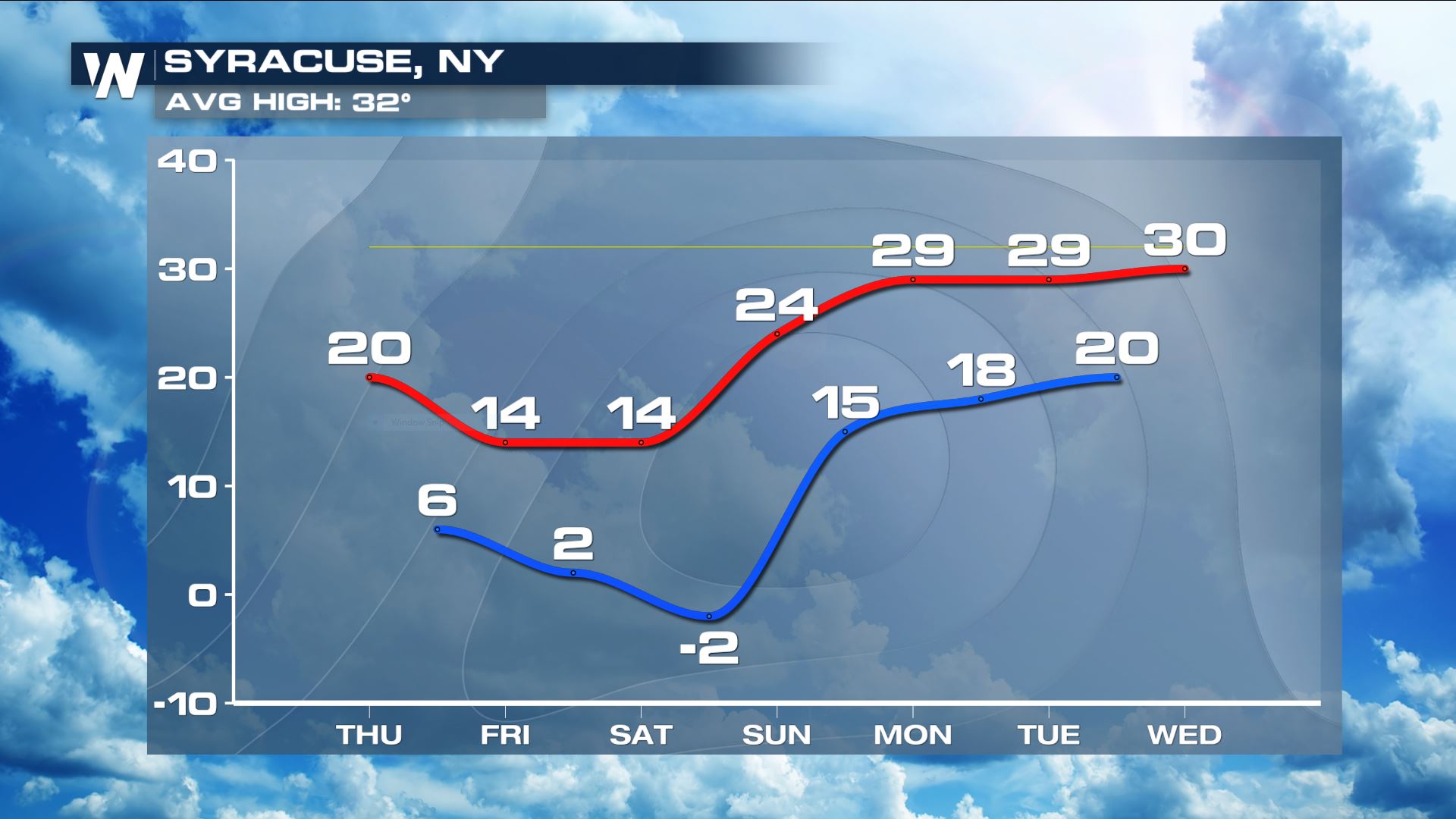 This is one of our top weather headlines. Stay with WeatherNation for all the details on this bitter cold blast and other national weather headlines.