The coldest air in years is impacting many across the United States ahead of what is normally a very busy few days. Read below for your forecast on the Chinese New Year, Valentine's Day, The Daytona 500, Presidents' Day and Mardi Gras!
Chinese New Year, Friday Feb. 12th
Despite being called the Spring Festival, this year the 2021 Chinese New Year will feel like deep winter for most across the lower 48. Many cities will struggle to reach temperatures above freezing, including Billings Montana with a high of -8°. Florida will see the warmest temperatures with highs climbing to the 80s.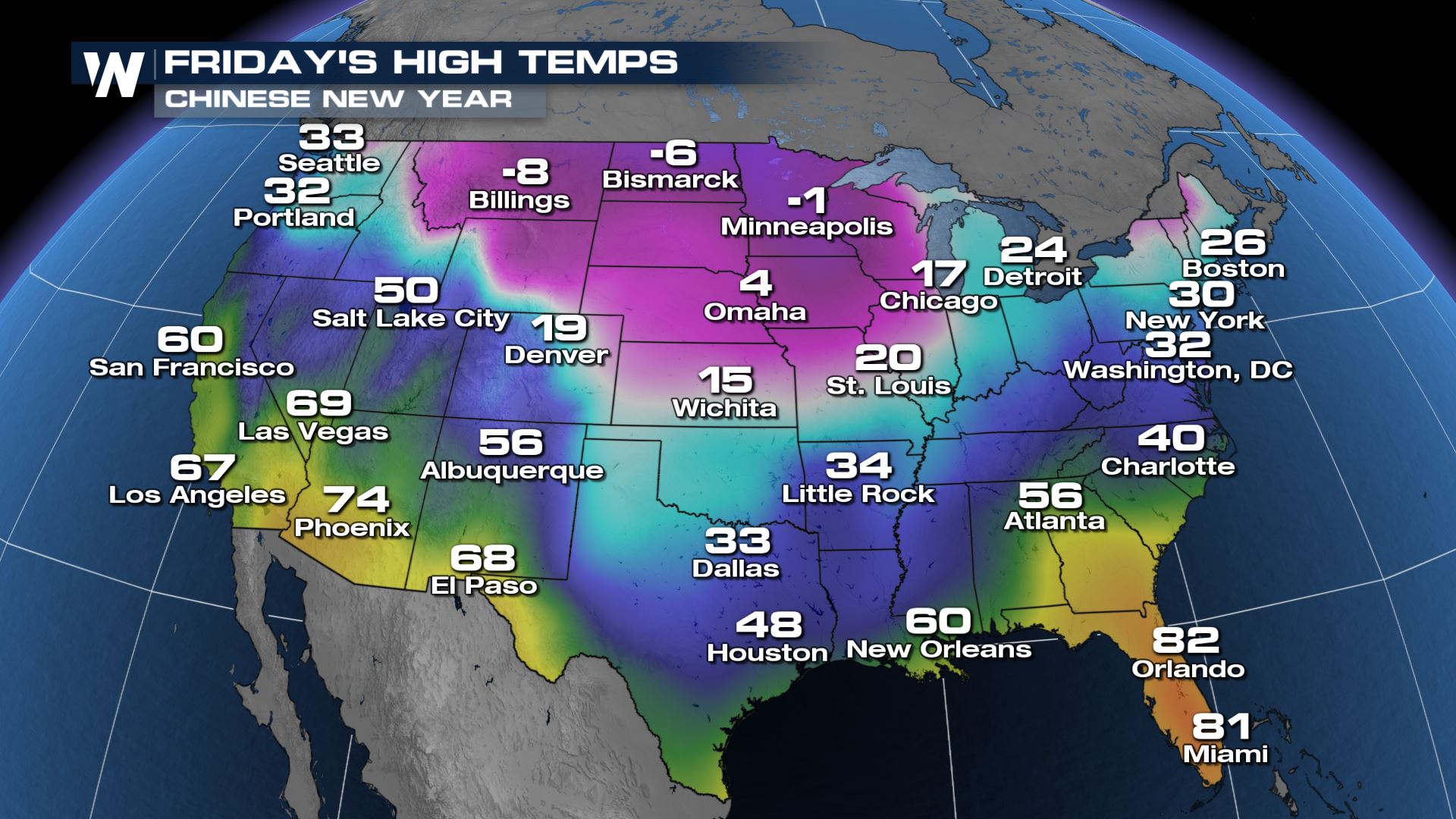 To kick off the year of the Ox, many across the high plains will be seeing fresh snowfall! Heavy downpours will also be possible across the Southeast and the Pacific Northwest.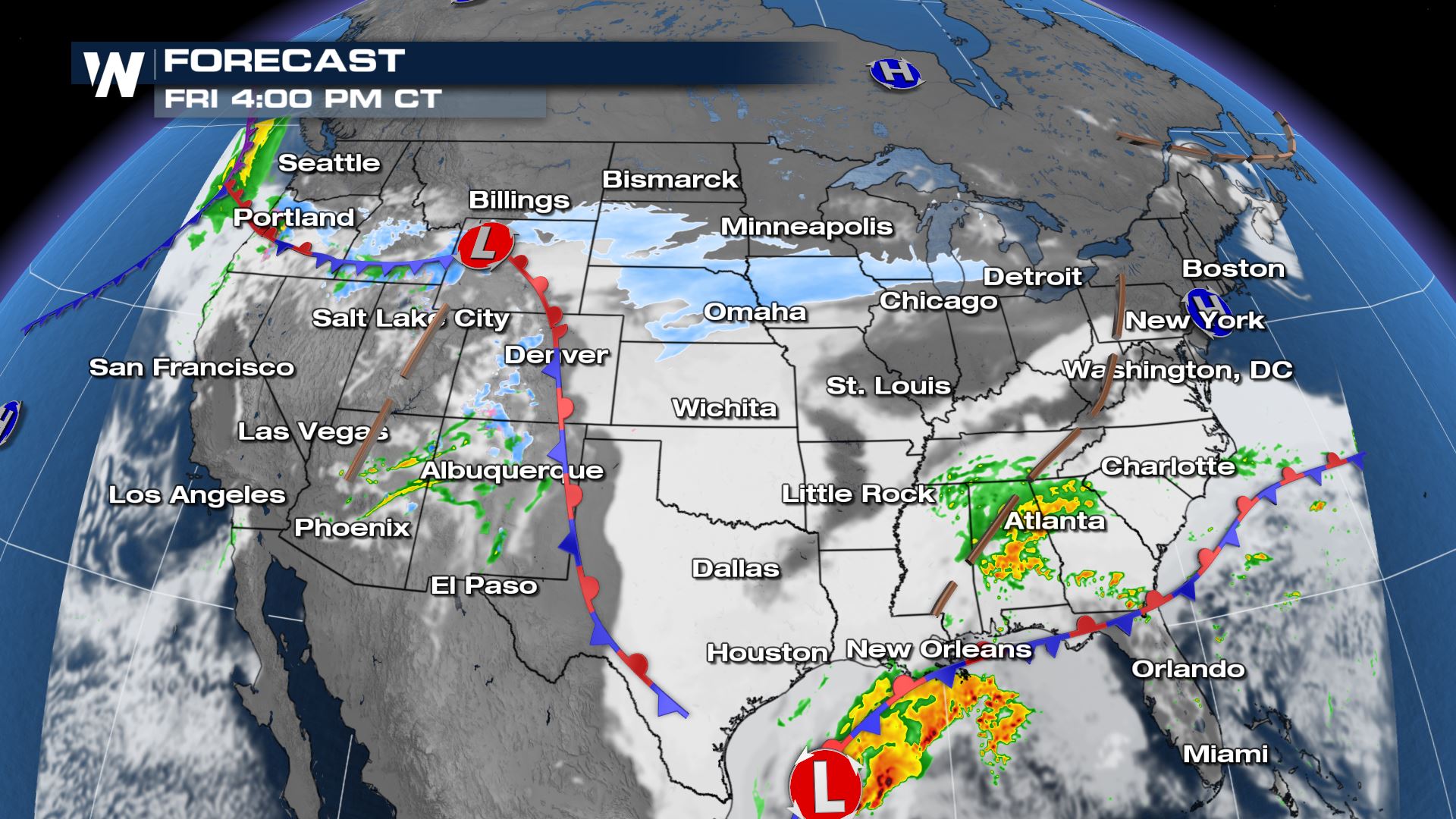 Valentine's Day, Sunday Feb. 14th
There will be widespread snuggle alerts for Valentine's Day with highs staying very cold! The forecast may be a bit heartbreaking for some across the high plains, including Omaha NE, with a high of only  -2° Sunday. It may not be just love in the air on Valentines with some across the rockies expected to see snowflakes falling down!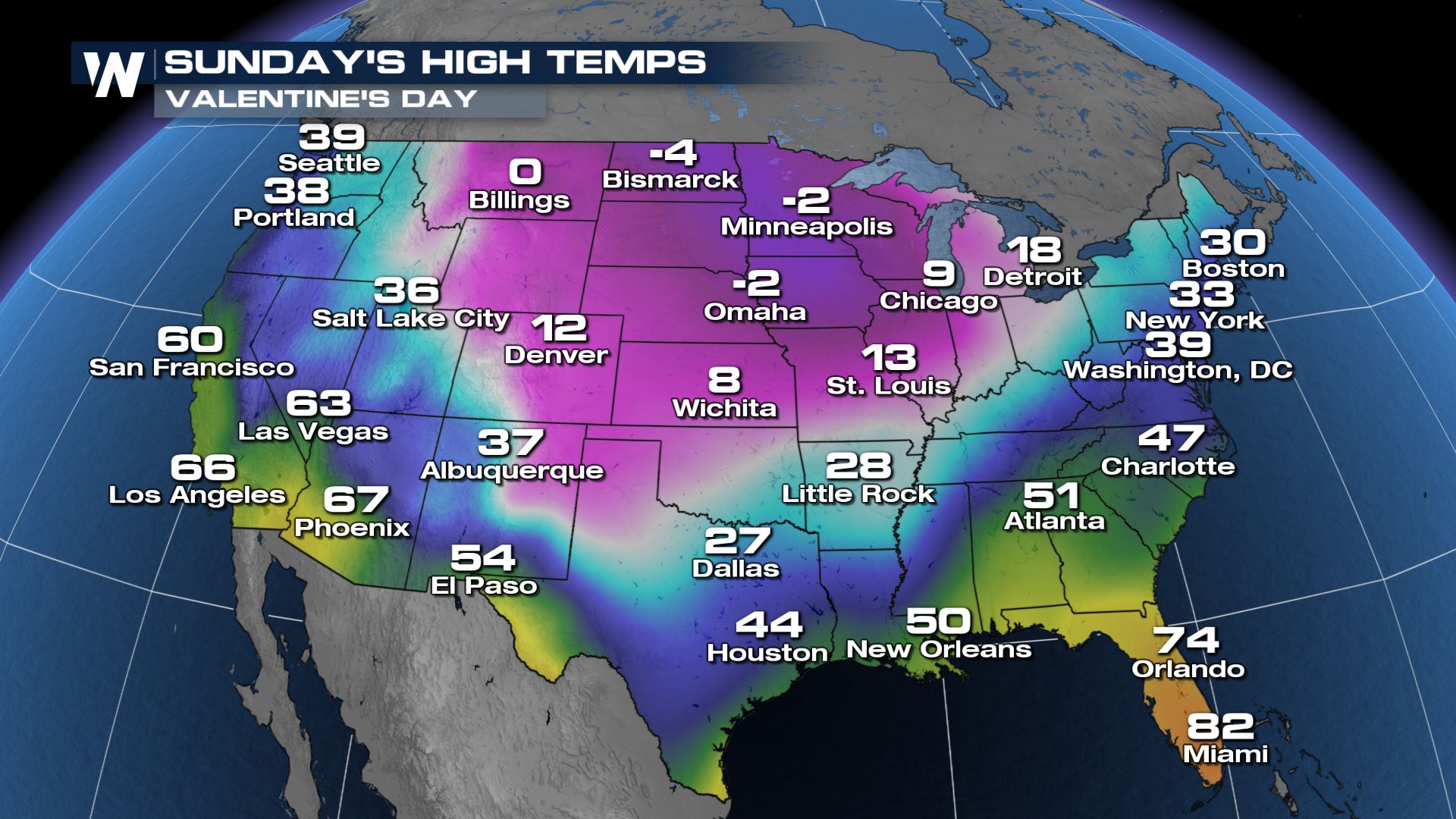 Florida will still see highs in the 70s and 80s, which will be one of the few places with highs above normal. Luckily for fans of NASCAR, this means the Daytona 500 will have highs in the 70s, although there will be a chance for isolated thunderstorms near the race track.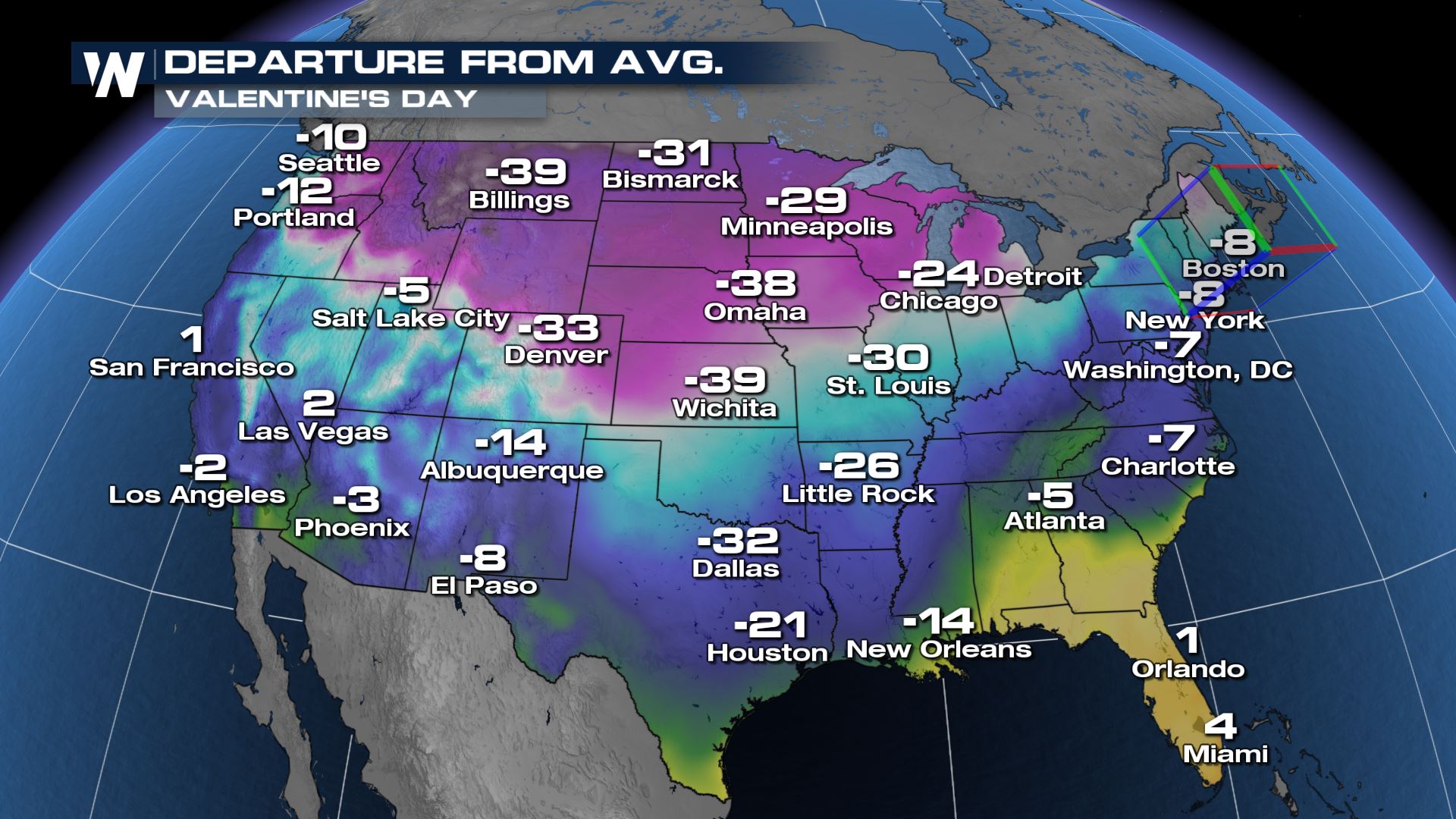 Presidents' Day, Monday Feb. 15th
Unfortunately, the cold blast will continue into next week with Presidents' Day having bitter cold temperatures for many. Thankfully temperatures will increase slightly for those in the high plains, but single digit highs are still expected. It is possible we could see some winter weather and snow in the South, but the forecast will become more specific closer to the event.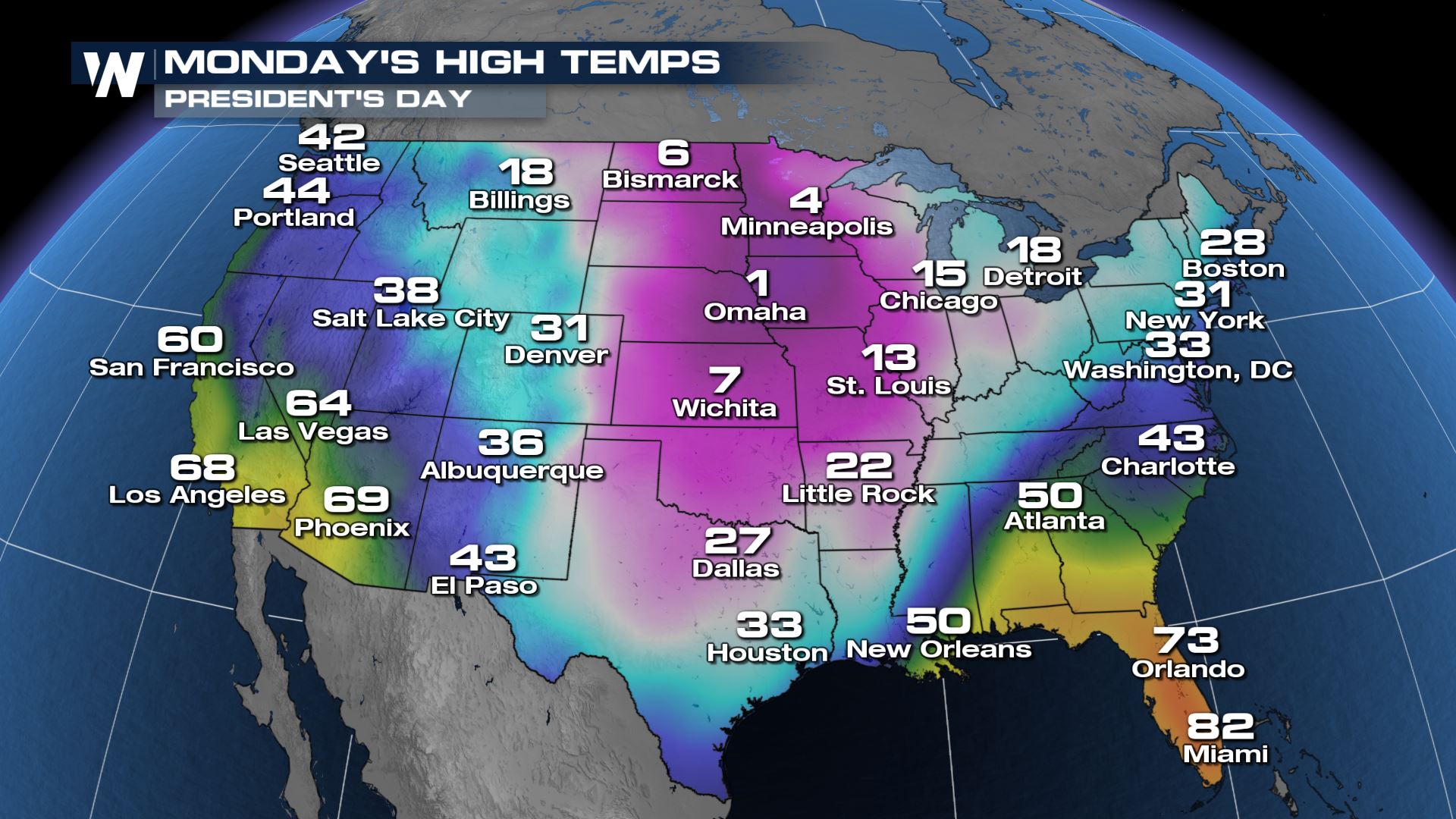 Mardi Gras, Tuesday Feb. 16th
A green, purple or gold coat will be needed in New Orleans for Mardi Gras with the forecast calling for cold, but dry conditions! Temperatures in NOLA are expected to stay in the 30s and 40s for the majority of Fat Tuesday.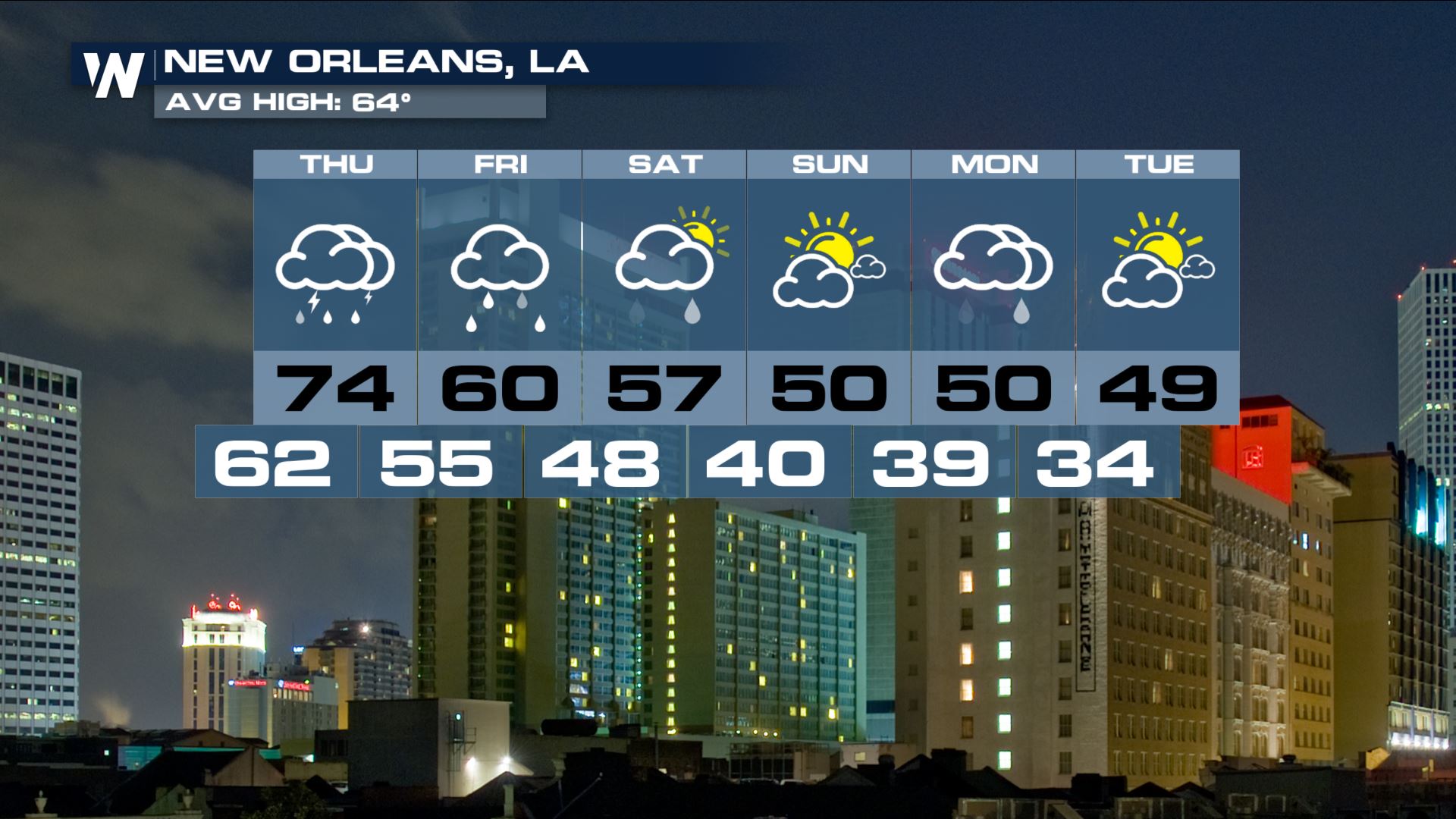 If you're celebrating Mardi Gras outside of New Orleans, you may need a warm King Cake because the temperatures will still be well below normal across the lower 48. Dallas is forecast to stay at or below freezing for Tuesday which could cause problems if there is slick roads from the precipitation chances Monday.