Cold air continues to funnel into the South behind a cold front. If you compare Sunday afternoon's temperatures to Saturday's, there was more than a 20 degree temperature drop in some cities. That's a big change for just one weekend!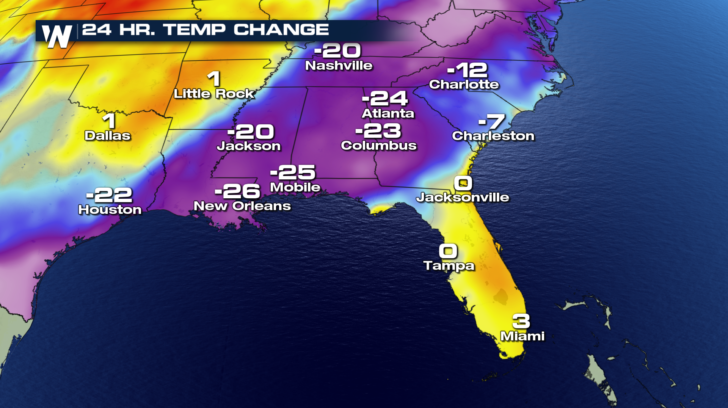 We will continue to feel the impacts of that cold front especially as we head into early Monday. We usher in April with freeze warnings in several southern states. If you've done some spring planting, be sure to cover any of that new, sensitive vegetation.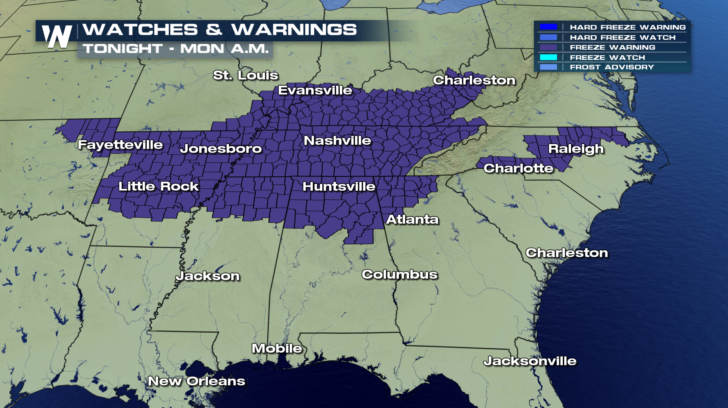 The kids will want an extra layer or two for the bus stop tomorrow morning. Check out how far temperatures will cool tonight in Nashville, Little Rock, and Charlotte. 40s extend all the way to the Gulf Coast.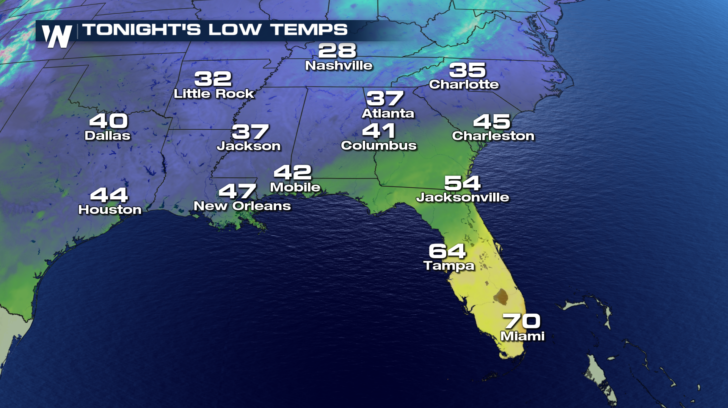 A vast majority of the Ohio Valley will also drop below freezing. Bundle up Lexington, you're going down to the low 20s tonight!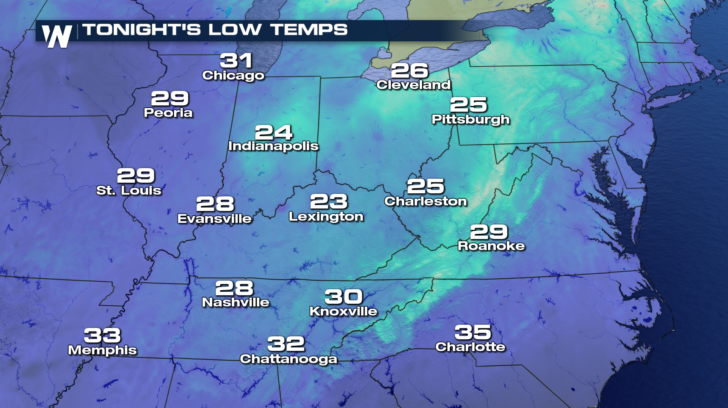 Thankfully, this cold snap does not linger too long. We see temperatures recover in Nashville in a matter of a few days. Highs in the 50s carry over into your Monday, but 70s are back by midweek!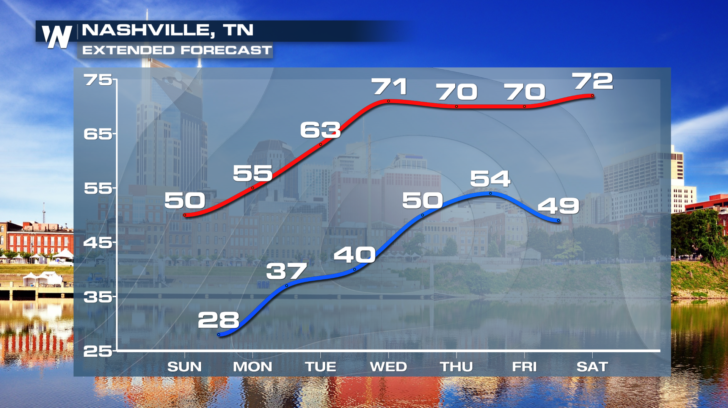 Little Rock will see a similar warming trend. We may kick off the work week with a Freeze Warning, but we will finish out the week with above-average temperatures.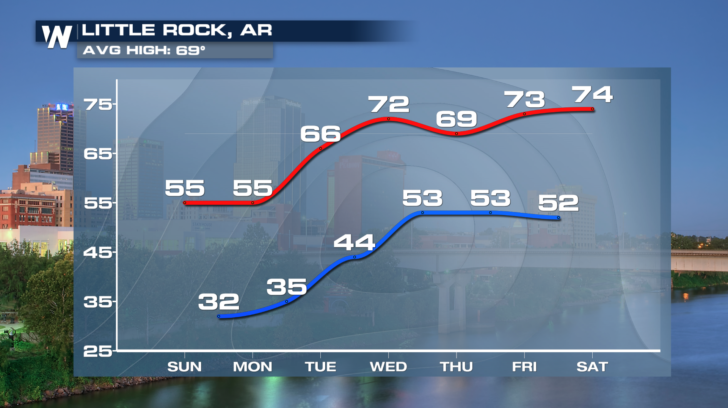 P.S. This is not an April Fools' joke. Stay warm out there! -Meteorologist Viki Knapp