Much of the north central and northeastern US have been on the chilly side. In fact, since the beginning of November, record cold temperatures have out numbered record warm temperatures nearly 4:1.
Multiple Alberta Clipper systems
after a
blockbuster winter storm 
ensured that temperatures would stay below average. On top of those reinforcing shots of cold air, the northeast is expecting an arctic front to blast through, just in time for the holiday.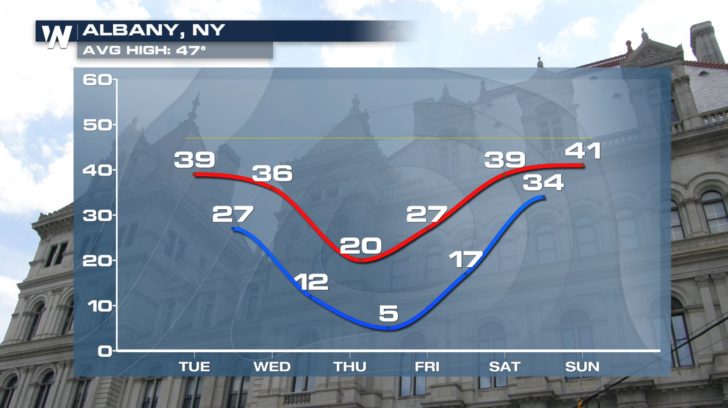 A trough of low pressure in the mid and upper levels of the atmosphere has allowed cold Canadian air to funnel south. Starting Wednesday, northern Michigan will be the first to taste the arctic chill from a cold front diving southeast. Much of New England and the northern Mid-Atlantic states will watch temperatures plummet Thursday morning to near record setting levels. Afternoon highs will not bounce back much, either. Look for temperatures to struggle to hit 20 degrees.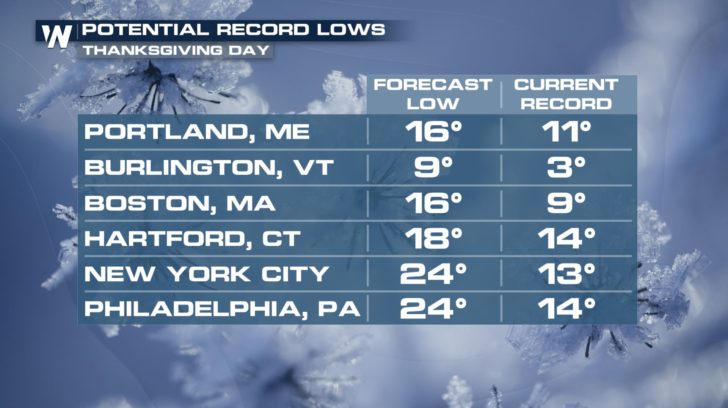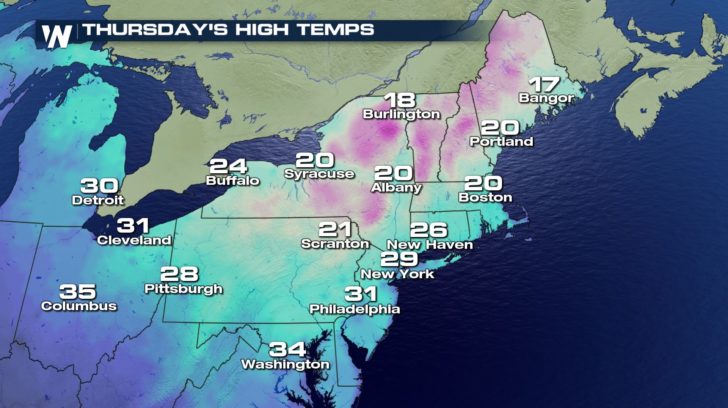 The same will be true for Black Friday morning. Anyone who plans on camping out overnight to get the good deals needs to plan for another round of record setting lows. Afternoon highs will warm slightly as a warming trend begins to build. Still, not many will breach the 30 degree mark.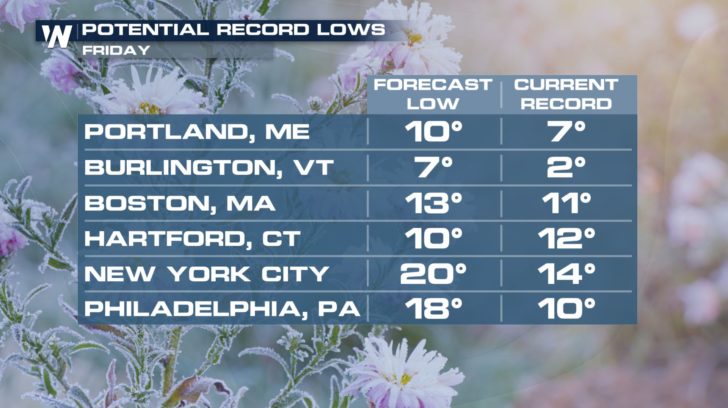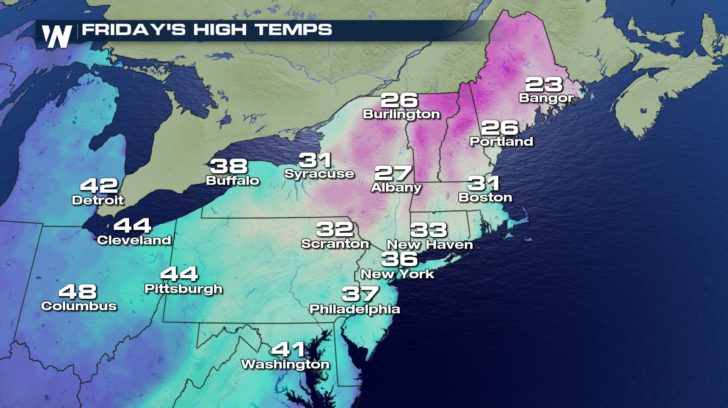 For WeatherNation, Meteorologist
Karissa Klo
s.