One of the best meteor showers of the year is upon us, according to astronomers, the Geminid Meteor Shower peaking this weekend.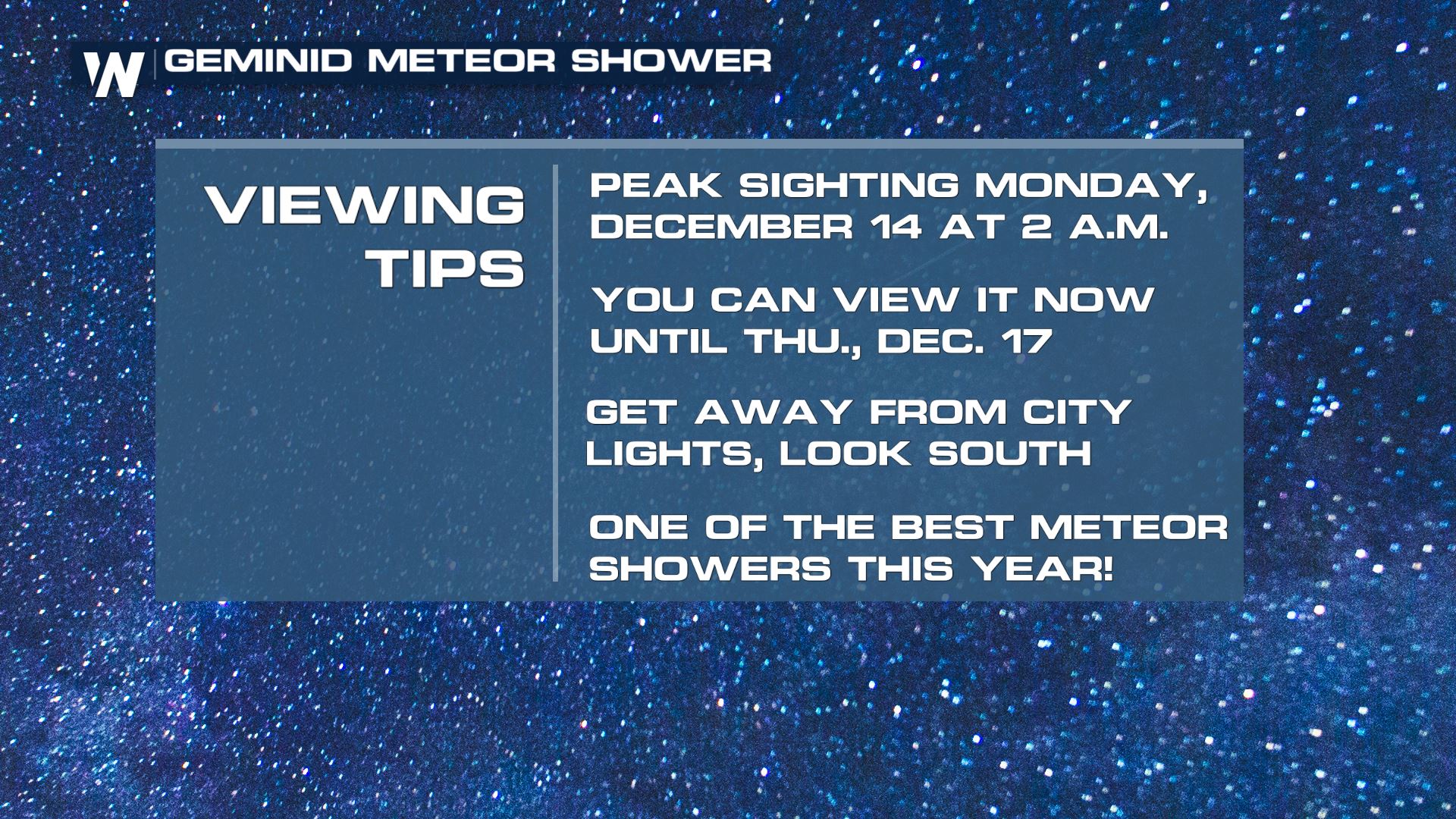 Viewing tips, listed above. For the best viewing, get away from the bright city lights and go to a dark location. Don't look at your cell phone, because that will reset  your eyes. Your eyes will need to adjust to the dark sky in order to see all the meteors! Look to the south for the shooting stars. You can go now, through Thursday the 17th of December but the best night is expected to be Sunday night into Monday morning, the 13th to 14th of December.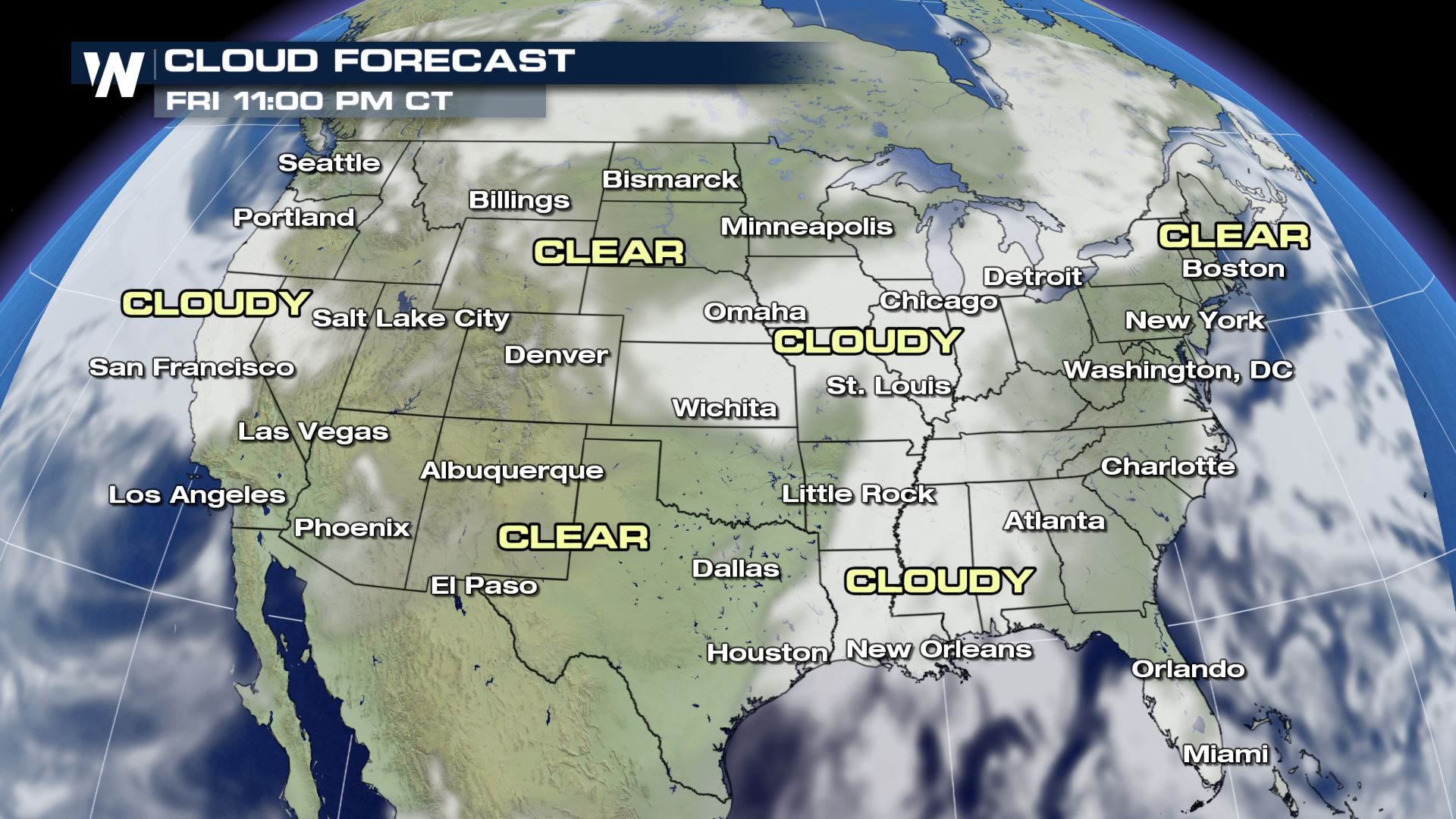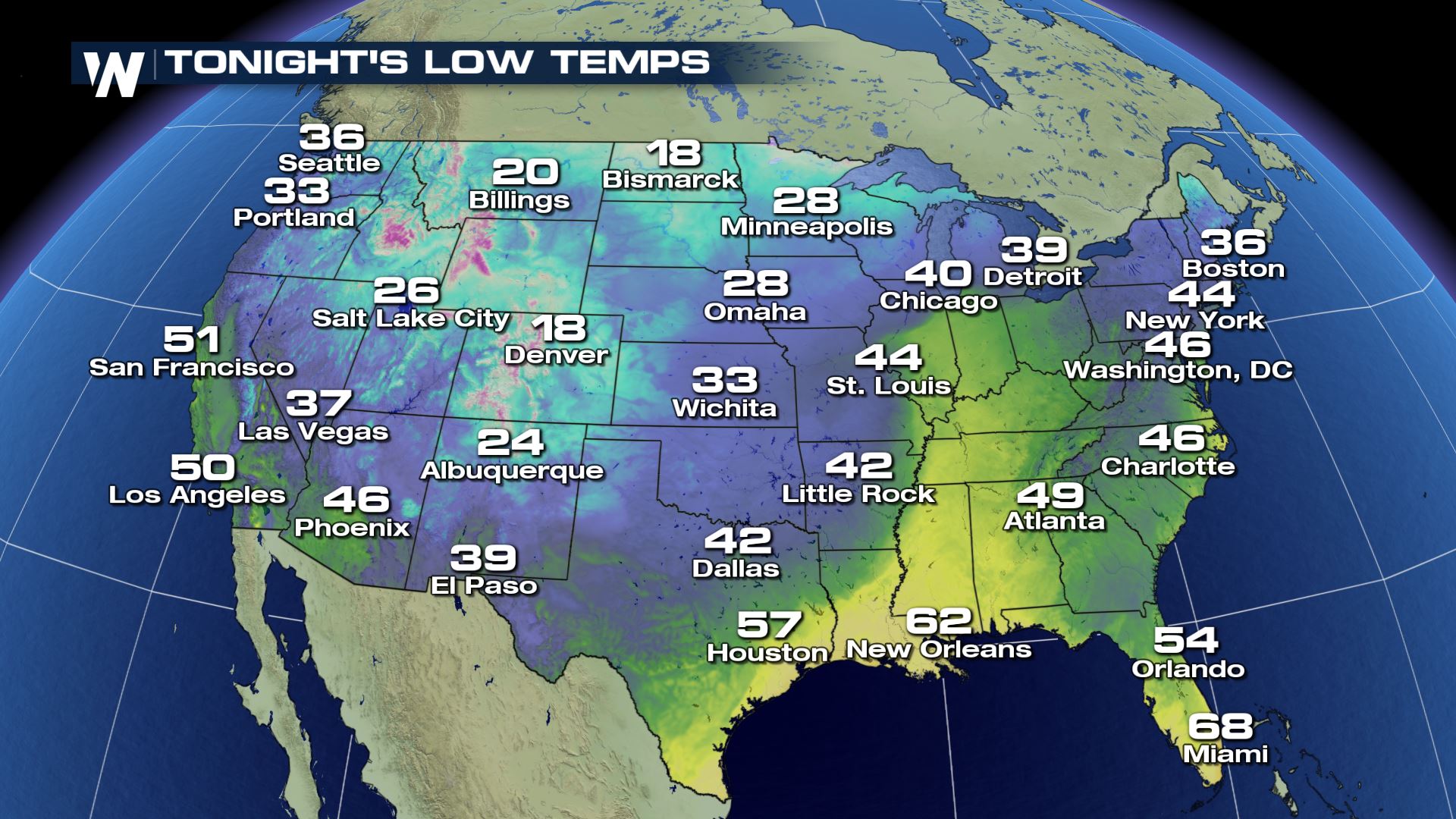 You can try to see meteors right now, but check your cloud forecast first. Into Saturday morning we will have extensive cloud cover in the central United States as well as parts of the West coast. Temperatures will be quite chilly for the Rocky Mountain region.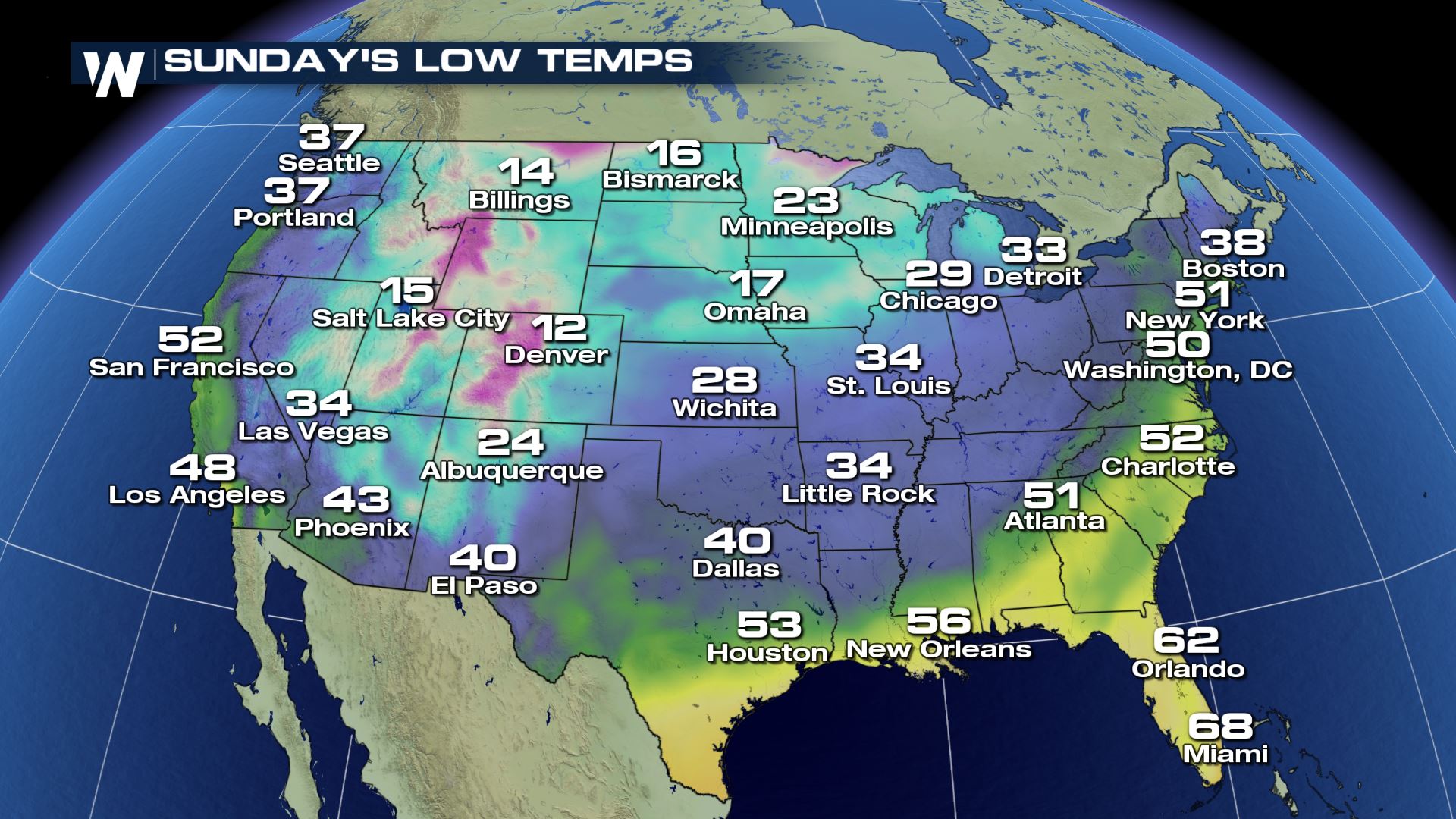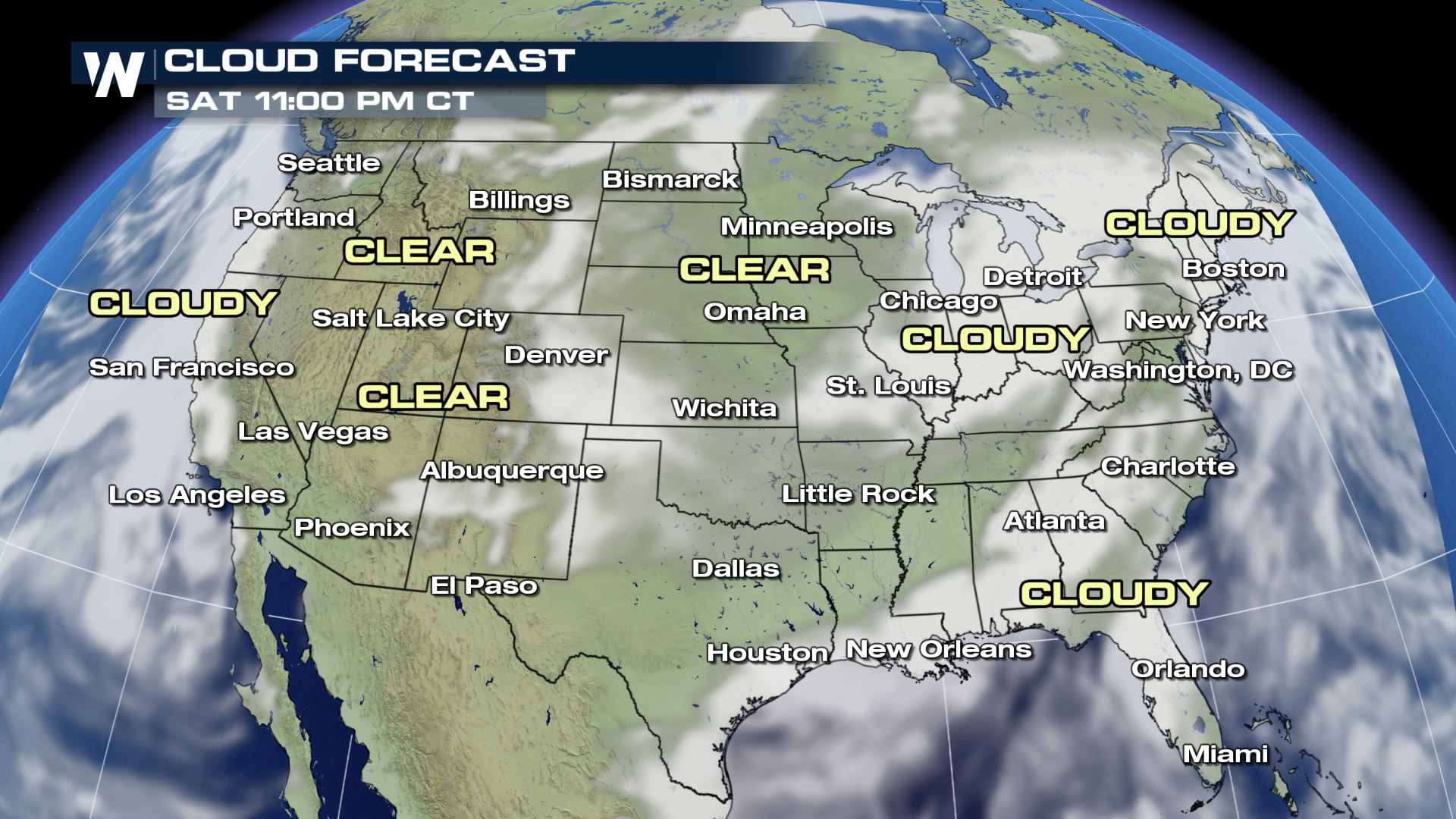 Heading out to try to see meteors Saturday night into Sunday morning? Much of the East will be cloudier with a few breaks, while staying fairly mild. Meanwhile it will be much clearer across the Plains, but very cold! Here is the forecast for the peak night, Sunday night to Monday morning.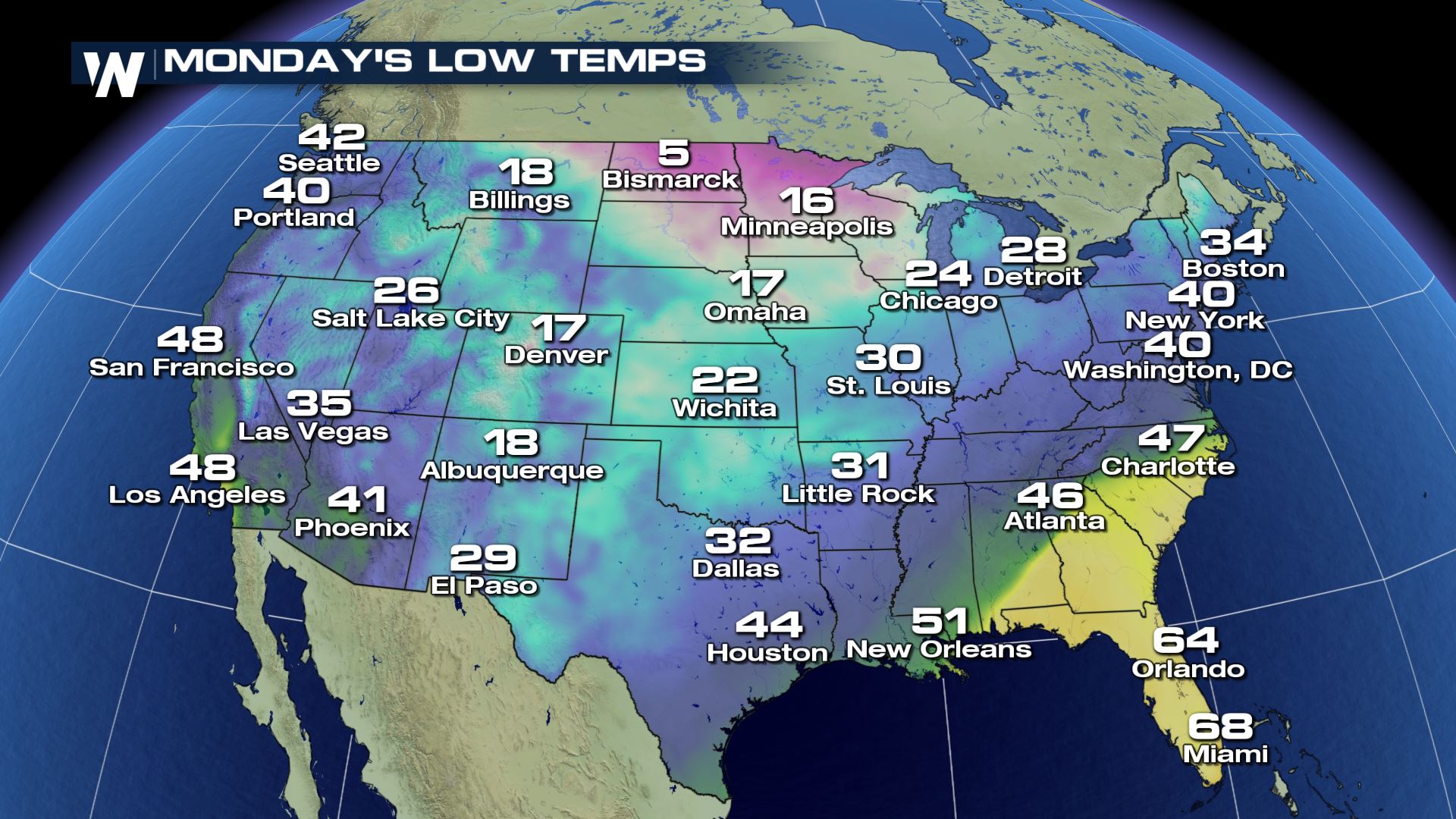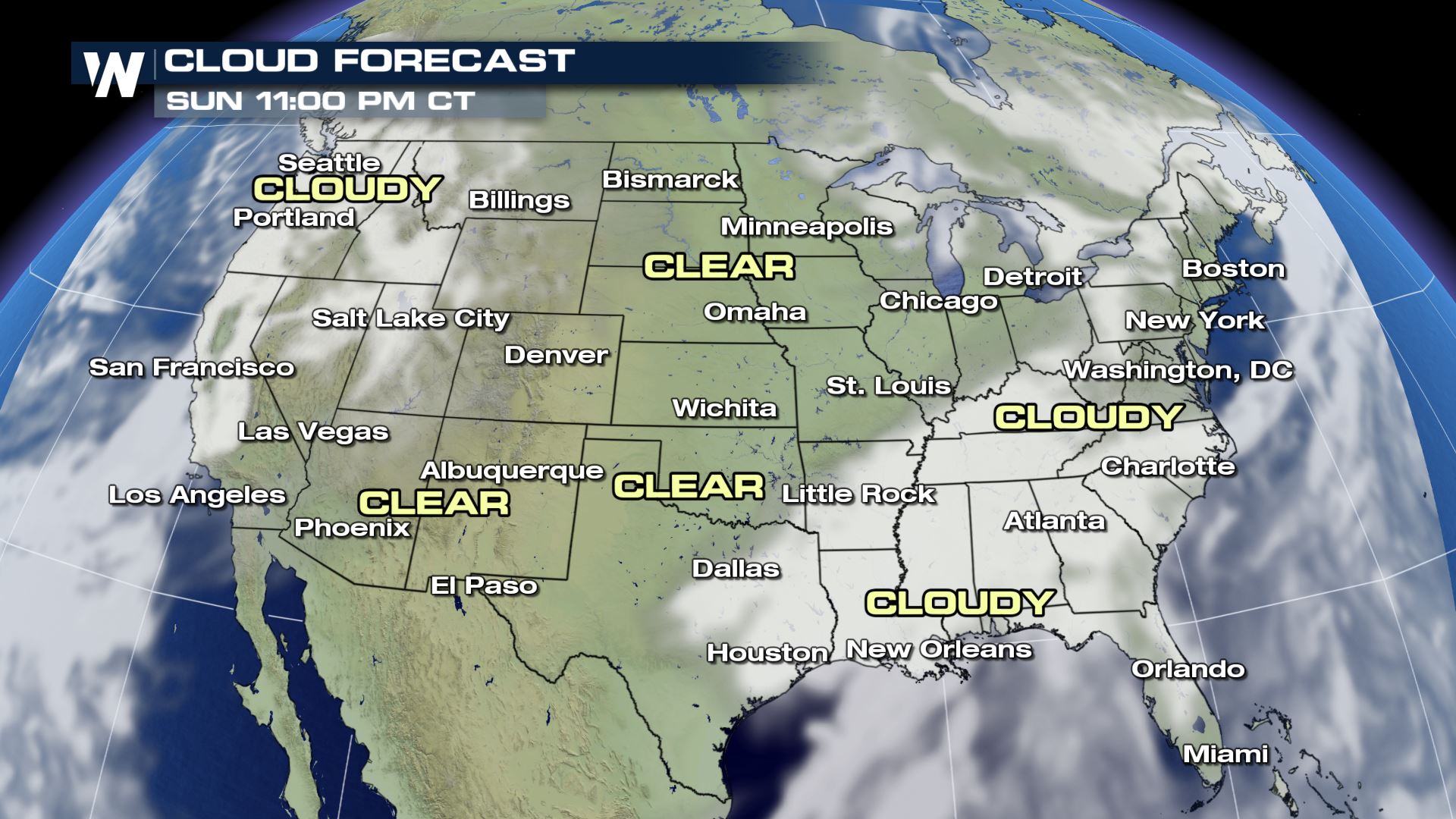 The central U.S. is expected to be clear Sunday night, while it remains cloudy across the Southeast. The West still sees substantial clouds while the heart of the country remains chilly! This won't be the only spectacular sight in the night sky this month! See our related story below.
Related Story: A Guide To The December Night Sky
The best views for the meteor shower will be around midnight and into the wee hours of the morning (local time). Enjoy the show, but be safe by going with a friend or family member and dressing appropriately!