Multiple winter storms will trek across the West through Monday, leading to very tricky travel for the next several morning/evening commutes!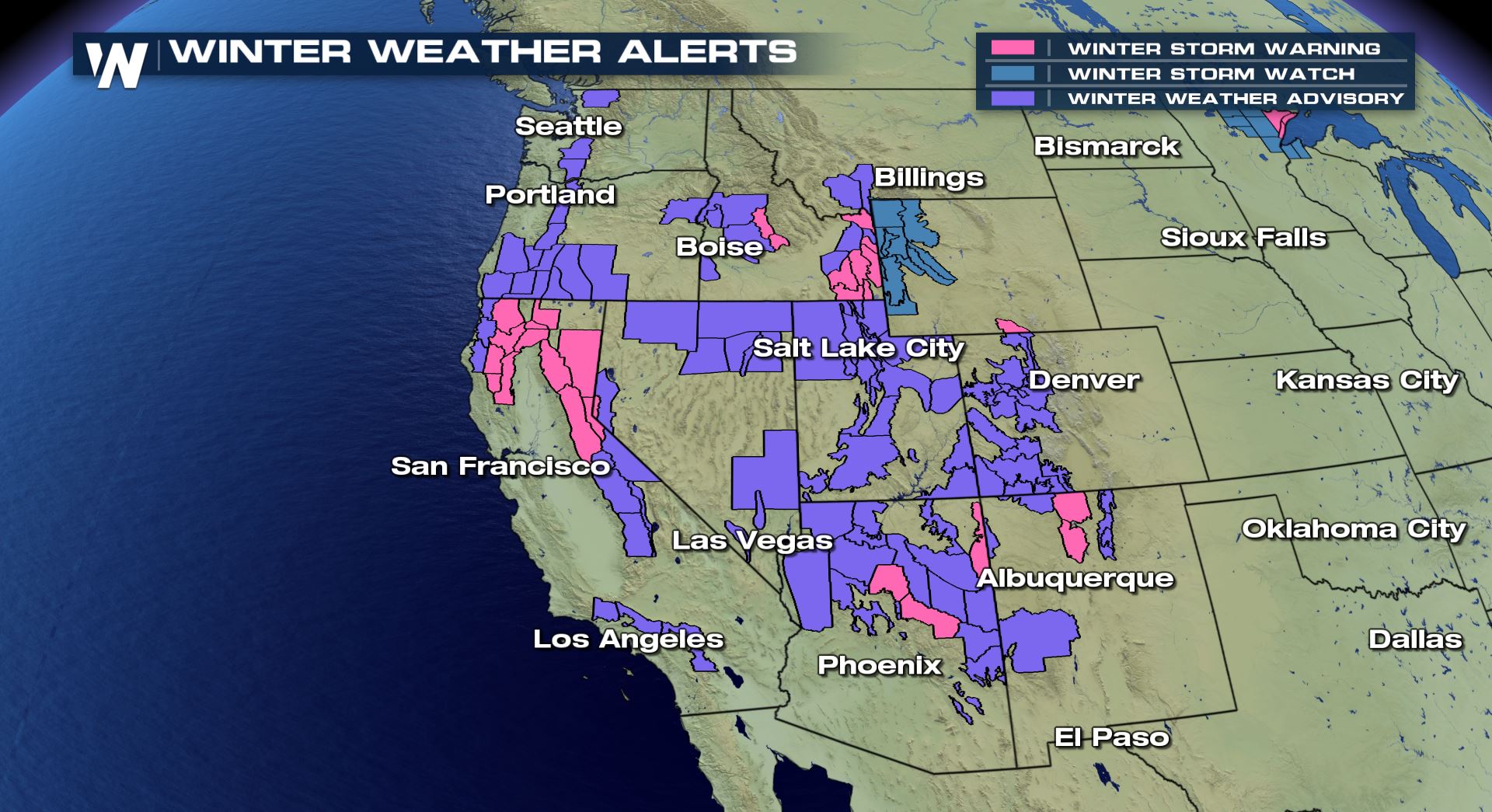 Most of the winter weather alerts continue through Sunday, if not into Monday. These are issued for times when travel can become hazardous and when you may want to postpone your trip!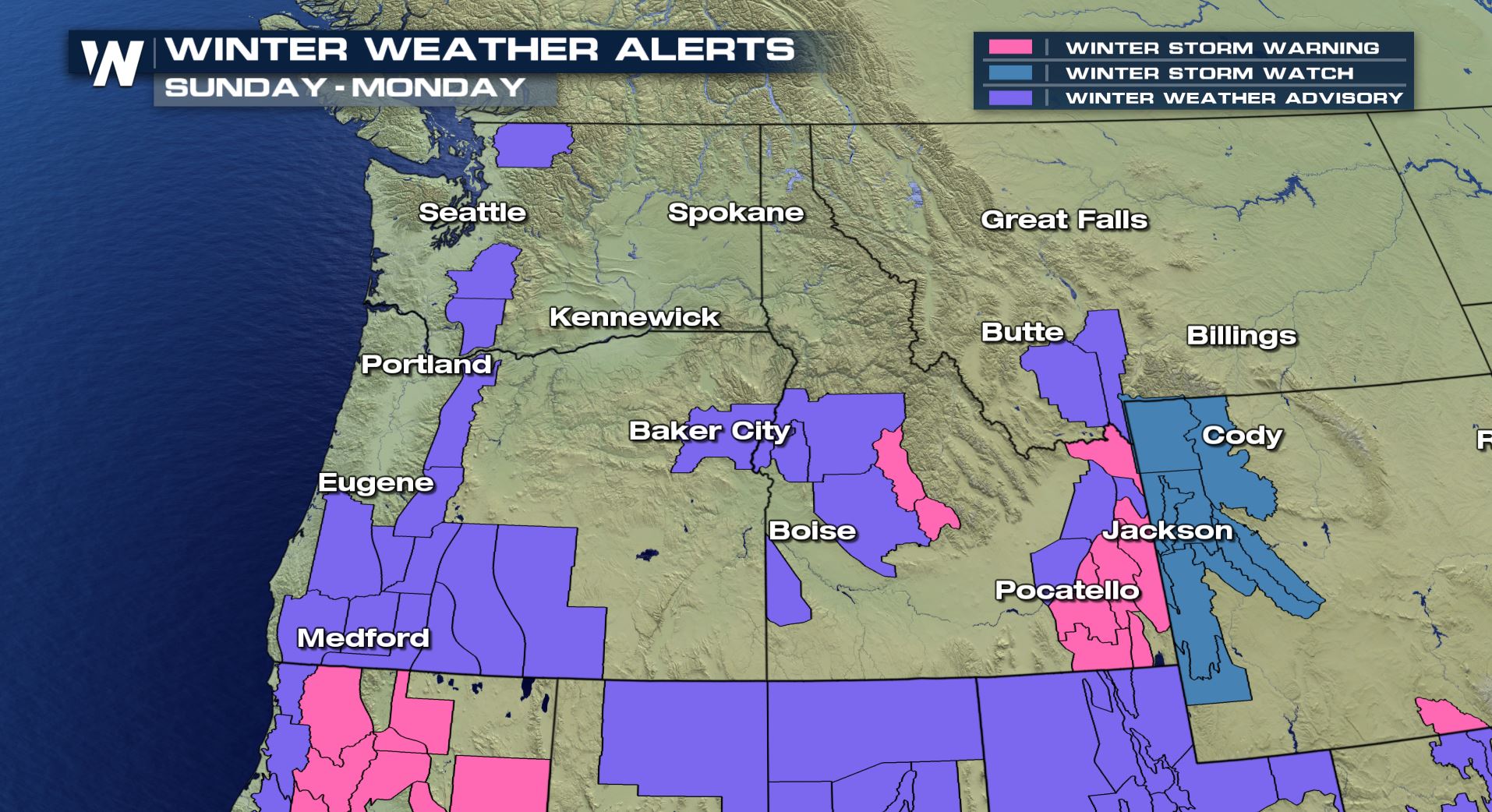 The winter alerts remain into Sunday for the Cascades of Oregon and Washington, while lasting a little longer in Idaho and Wyoming for the incoming storms!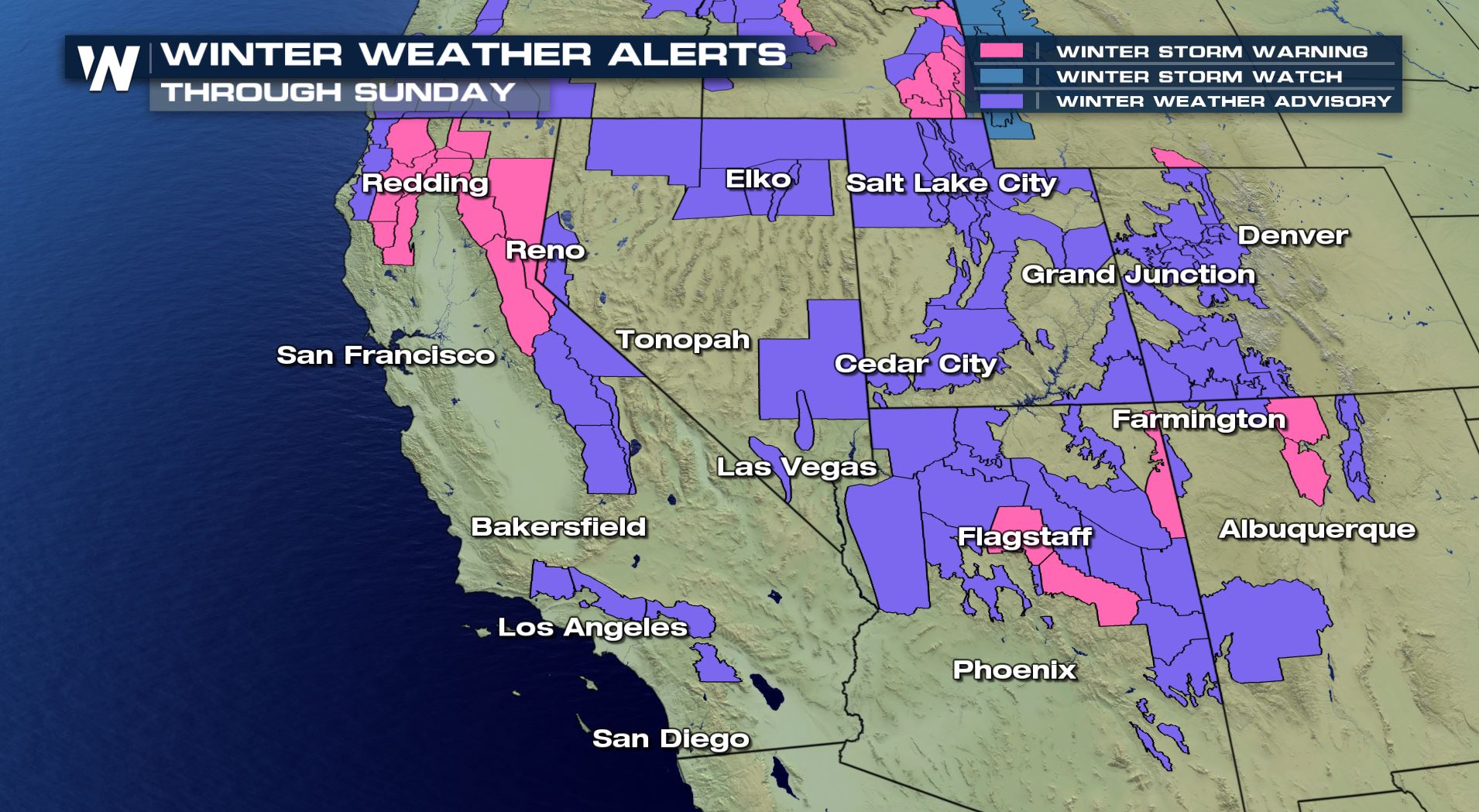 Higher passes of California's I-80, Utah and Colorado's I-70 as well as I-15 and I-40 will be troublesome in spots. When you see a map like this where the winter alerts seem speckled across the region, it means that the higher mountain passes will get much more snow. That means conditions may change quickly while you're out on the road gaining elevation!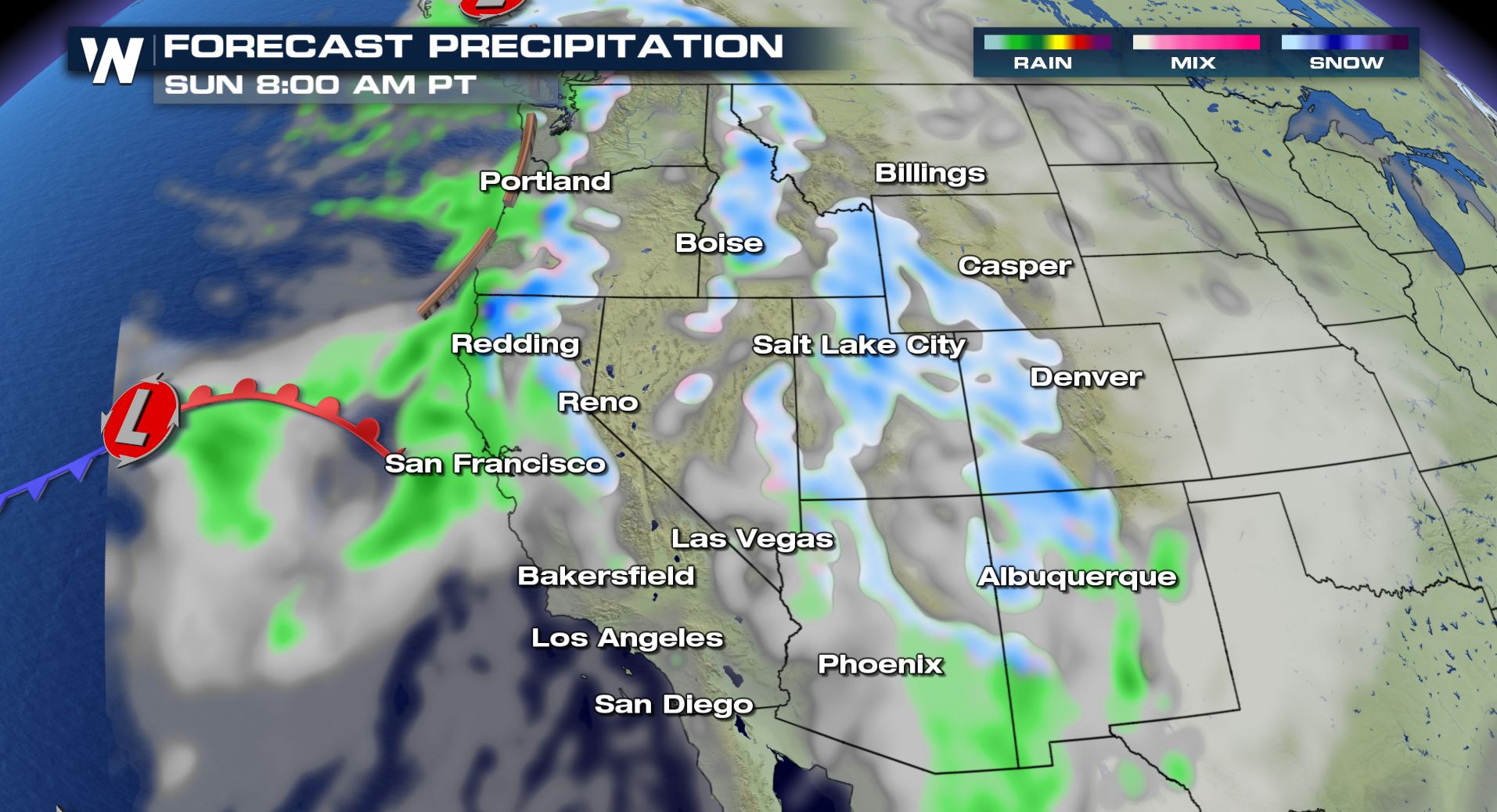 The forecast map on Sunday morning showing where most of the rain and snow will be.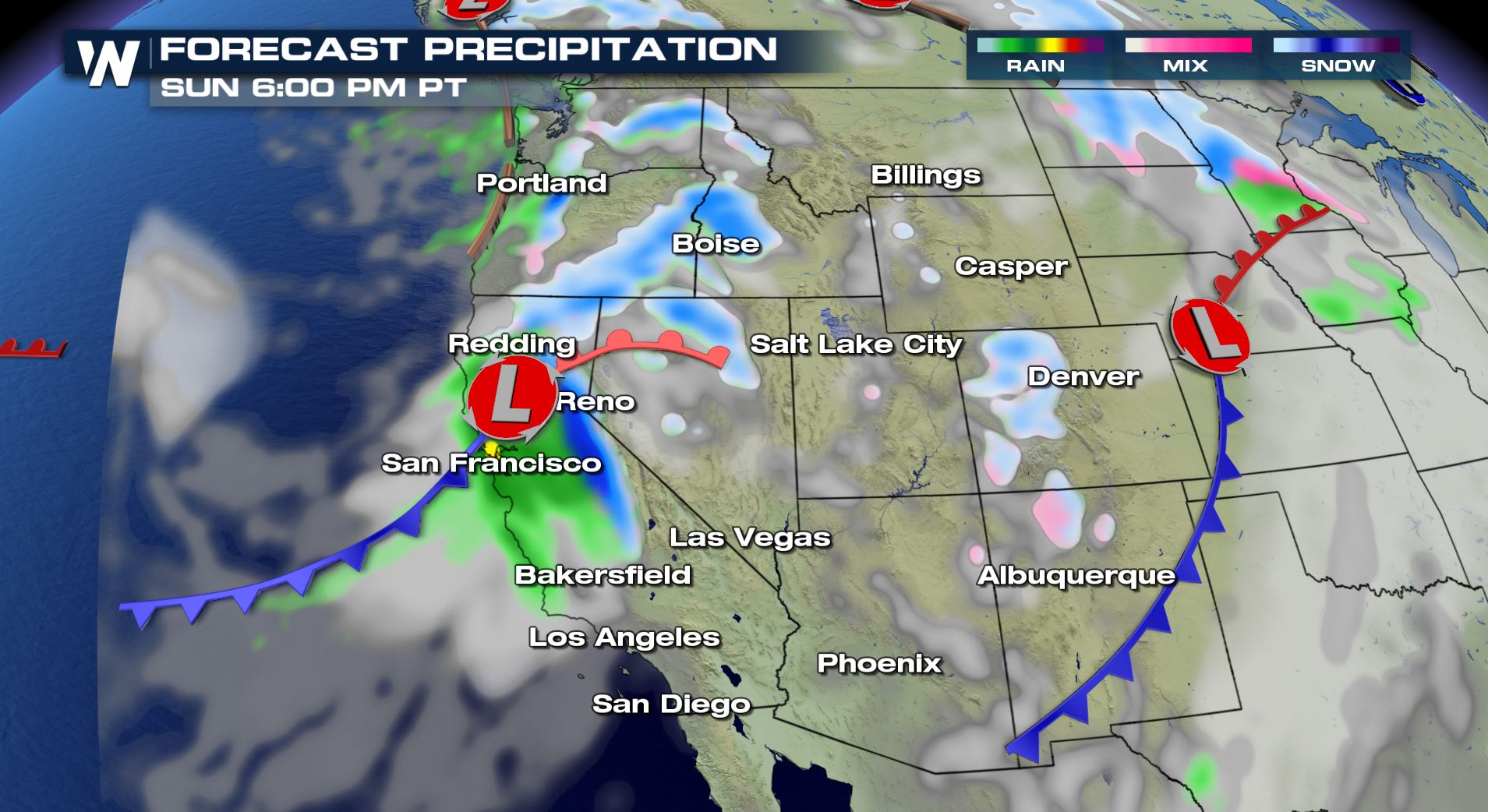 The forecast map a little later on Sunday evening showing where most of the rain and snow will be.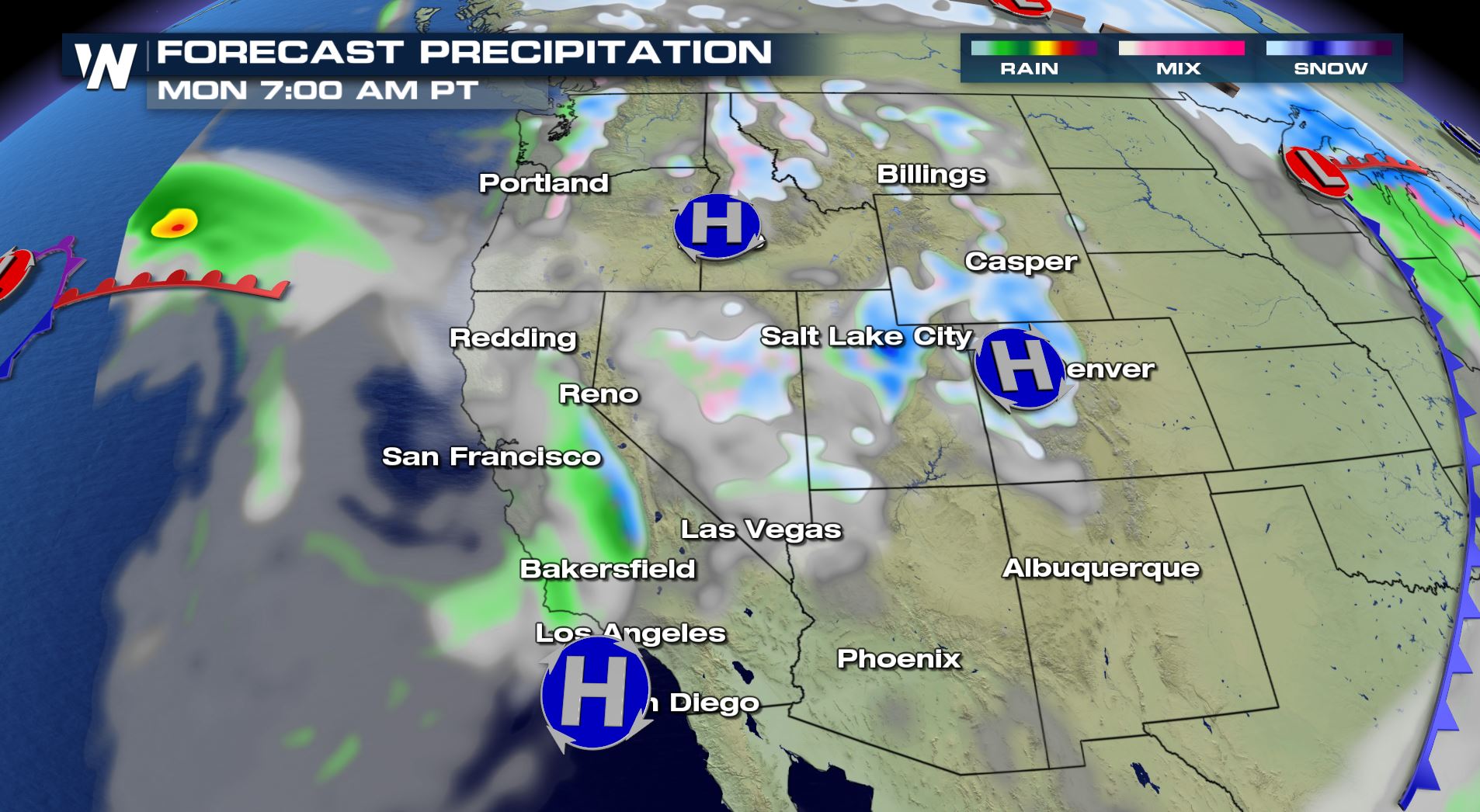 Finally, the forecast map on Monday morning showing where most of the rain and snow will be. All in all, the higher passes will get much heavier precipitation. Give yourself extra travel time, leave plenty of from the vehicle in front of you, and be weather aware and ready! For WeatherNation, Meteorologist Steve Glazier