Once a compact tropical storm Gonzalo has weakened to a disorganized cluster of thunderstorms around the Southern Caribbean. The remnants of Gonzalo are moving west towards the ABC islands at 21 mph and still producing some winds up to 30 mph.  Gonzalo dropped heavy rainfall across the southern Windward Islands on Saturday. Although Gonzalo has decreased in strength there is still quite a bit of moisture associated with it's remnants.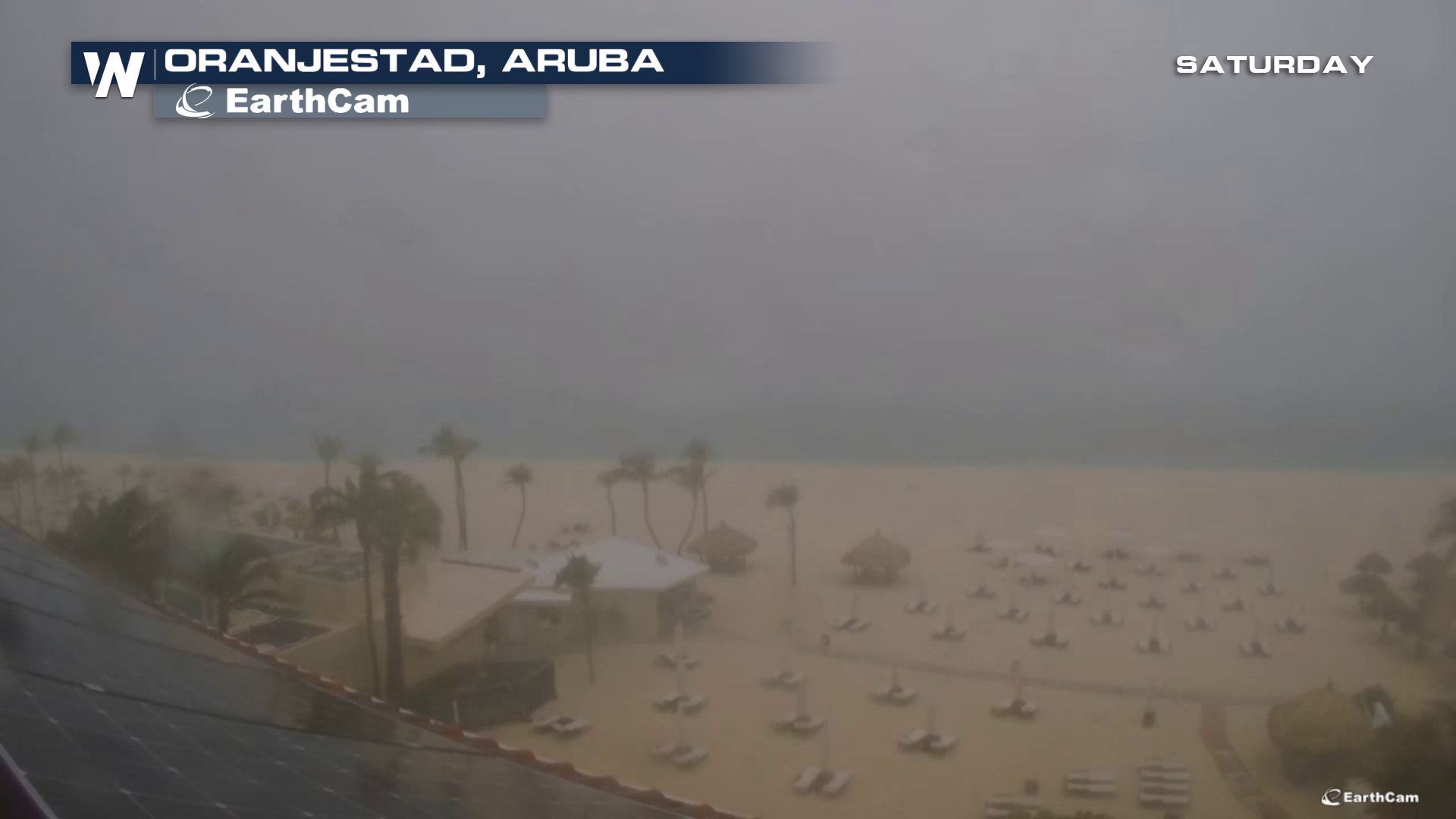 Gonzalo is still moving briskly to the west around 21 miles per hour, or around 30 kilometers per hour. That's good news because it means the wet weather conditions won't last terribly long for the southeast Caribbean Islands.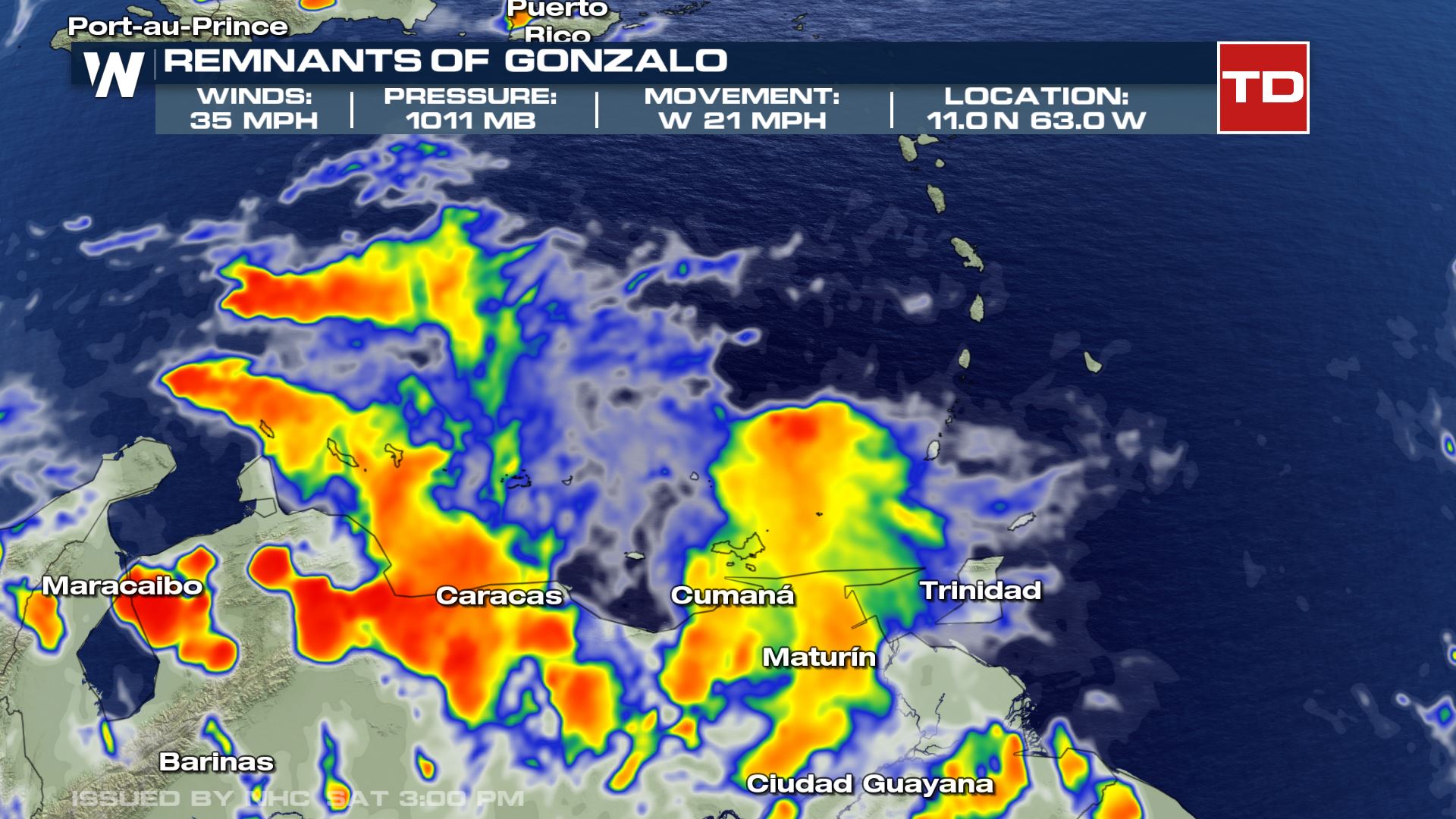 We can still see heavy downpours across portions of the Southern Caribbean however the hurricane center will stop giving  updates as the wind speeds will be more calm.