Virginia Governor Ralph Northam declared a state of emergency Saturday in advance of the winter storm. This is in addition to North Carolina Governor Roy Cooper declaring a state of emergency on Friday.
Related Story: NC Governor Issues State of Emergency for Winter Weather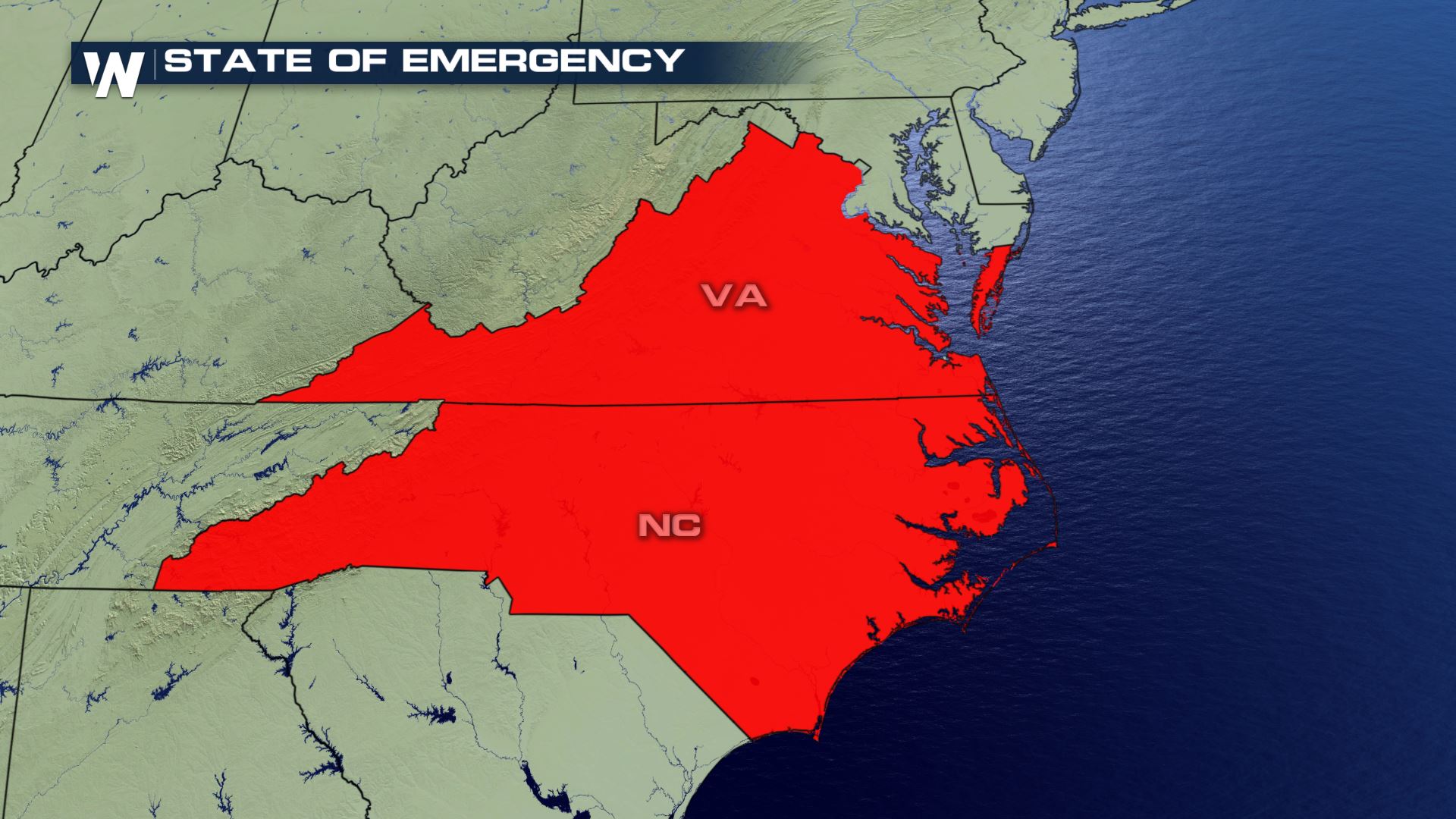 In his statement, Governor Northam said,
"Virginians should take all necessary precautions to ensure they are prepared for winter weather storm impacts. I am declaring a state of emergency to ensure localities and communities have appropriate assistance and to coordinate state response to possible snow and ice accumulations, transportation issues, and potential power outages."
By doing this, the state of emergency allows Virginia to mobilize resources and deploy them much more easily. Essentially, it opens the doors for help and recovery. From a weather standpoint, the worst of the weather will occur Saturday night, Sunday, and Sunday night.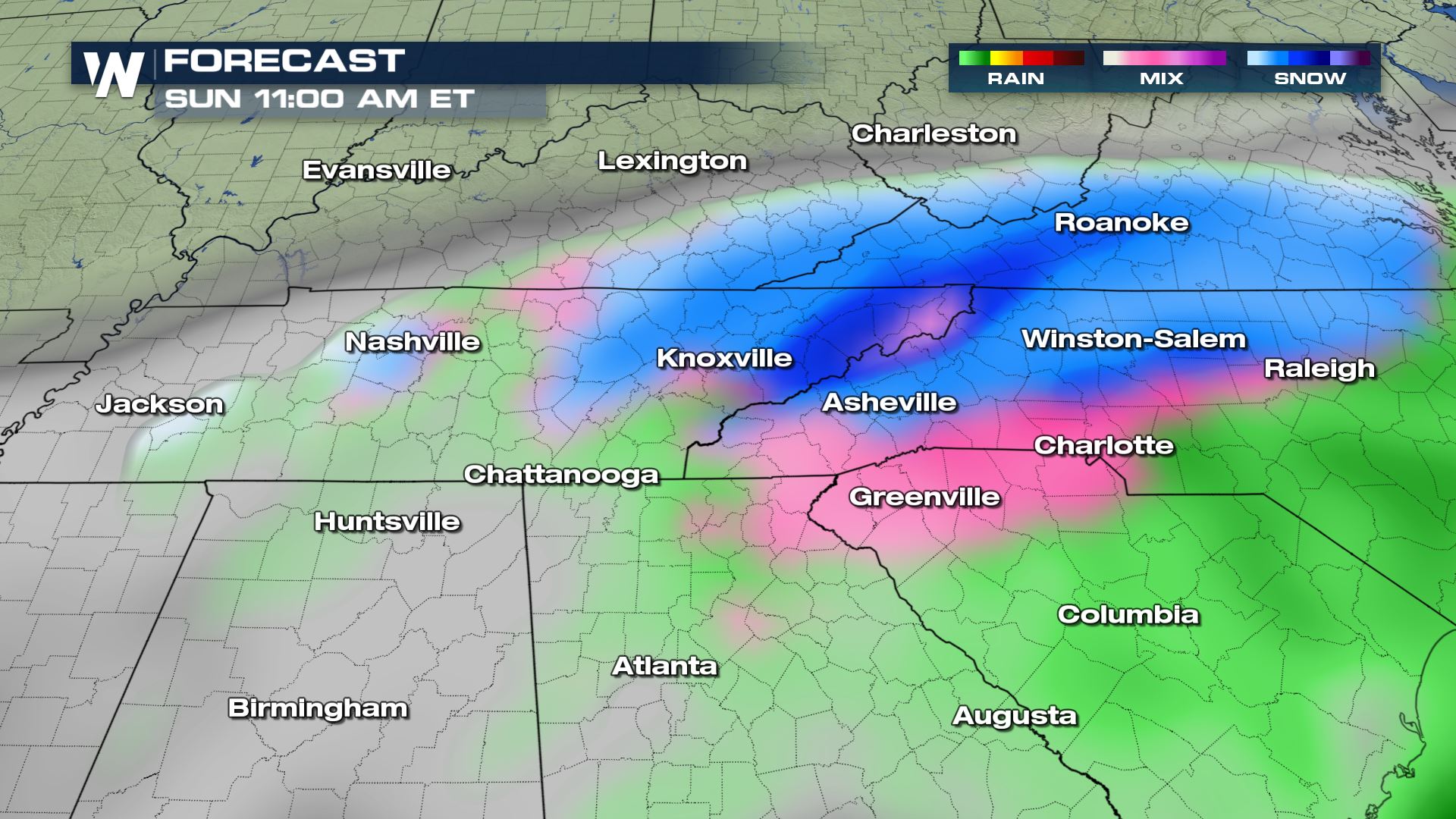 Forecast map Sunday morning, December 9 where blues show snow, pinks show freezing rain and sleet, and greens show rain. The wintry mix will get lighter, but still fall on Monday. Expect near-impossible travel conditions in some areas, lasting into Monday or beyond. This storm may break local records for the amount of snow it will drop.
Related Story: Big Southern Storm Brings Big Weather Threats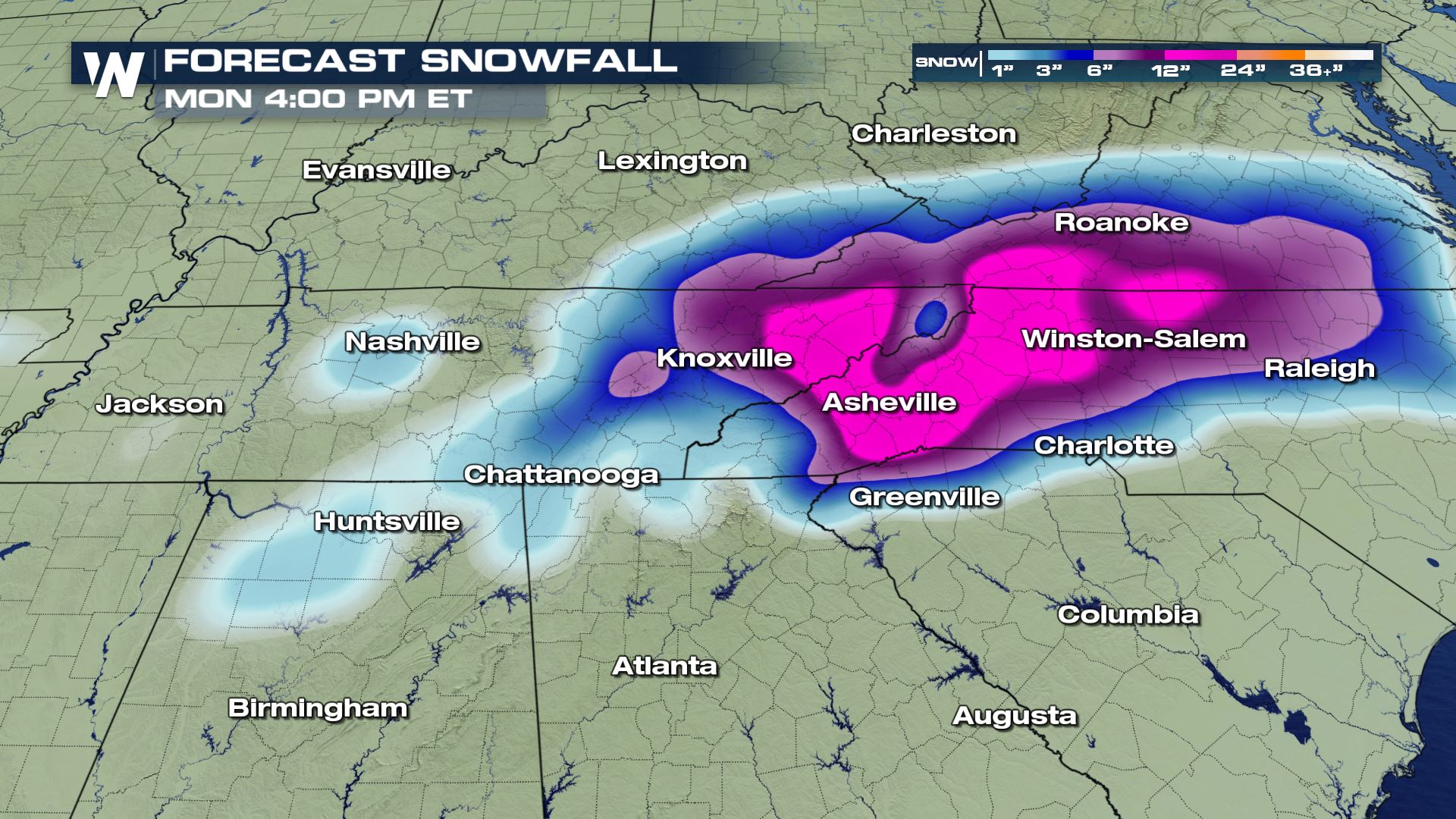 To read more about Governor Northam's declaration of a state of emergency, tap
here for the press release
and tap
here for the official document
. For WeatherNation, Meteorologist Steve Glazier